FRYING IS A MUST FOR OUR TABLES👌👍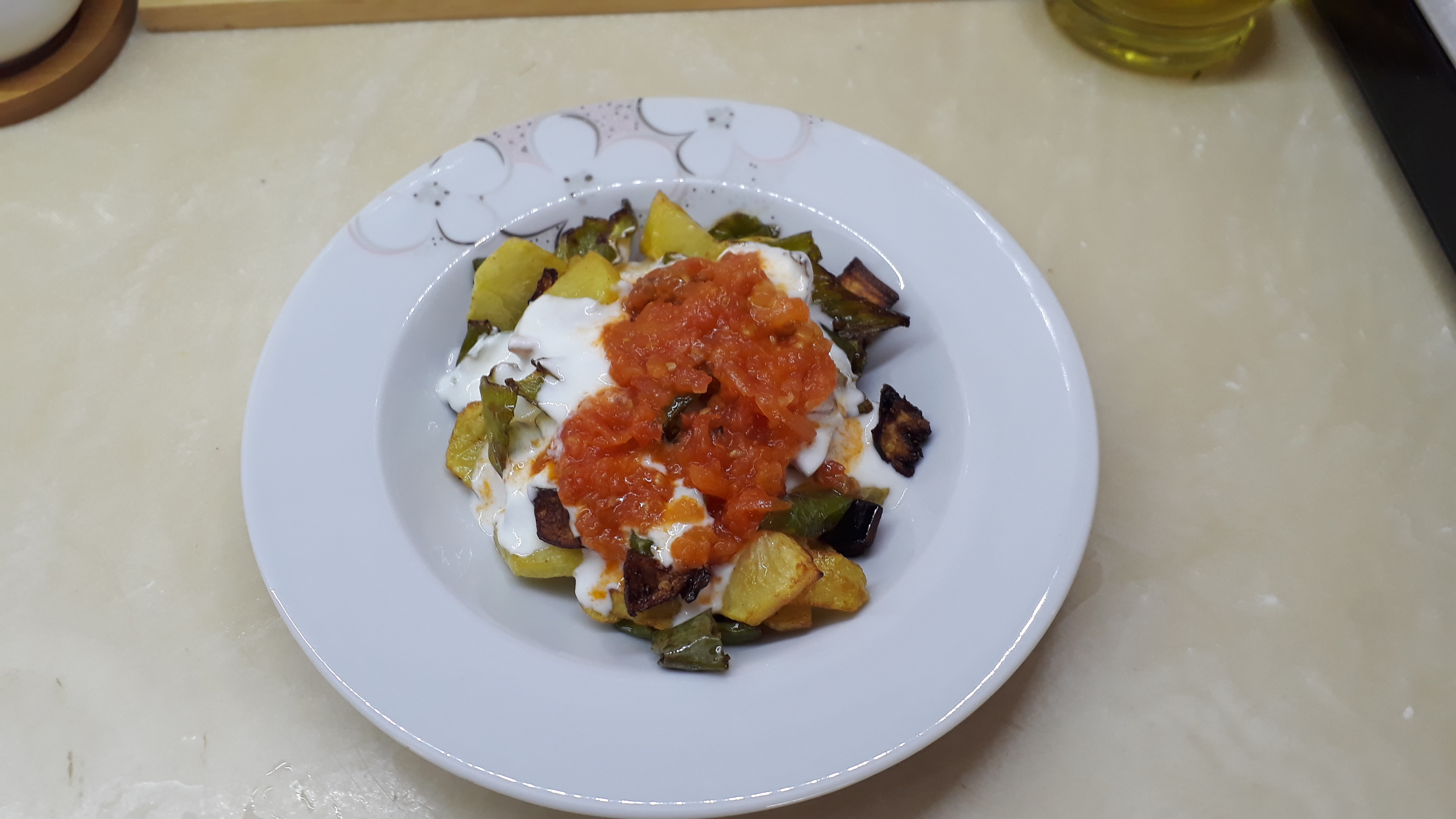 hello everyone, friends, I am here with an excellent frying recipe for you. Frying is a dish that we make next to our meals or put as the only meal that we all need to have at home. it's a fact that it tastes better especially in a wood fire, but I don't have that environment, but if I do, I'll throw it for you again in my own village😁.
especially when frying, the yogurt will be yellow and made with strained yogurt will increase its flavor even more. Long long actually quite simple yazilcak have something very practical. I get angry when I don't want to bother too much with food. i'm doing it quickly right away, I'm preparing it, if you want, you can make a salad with it.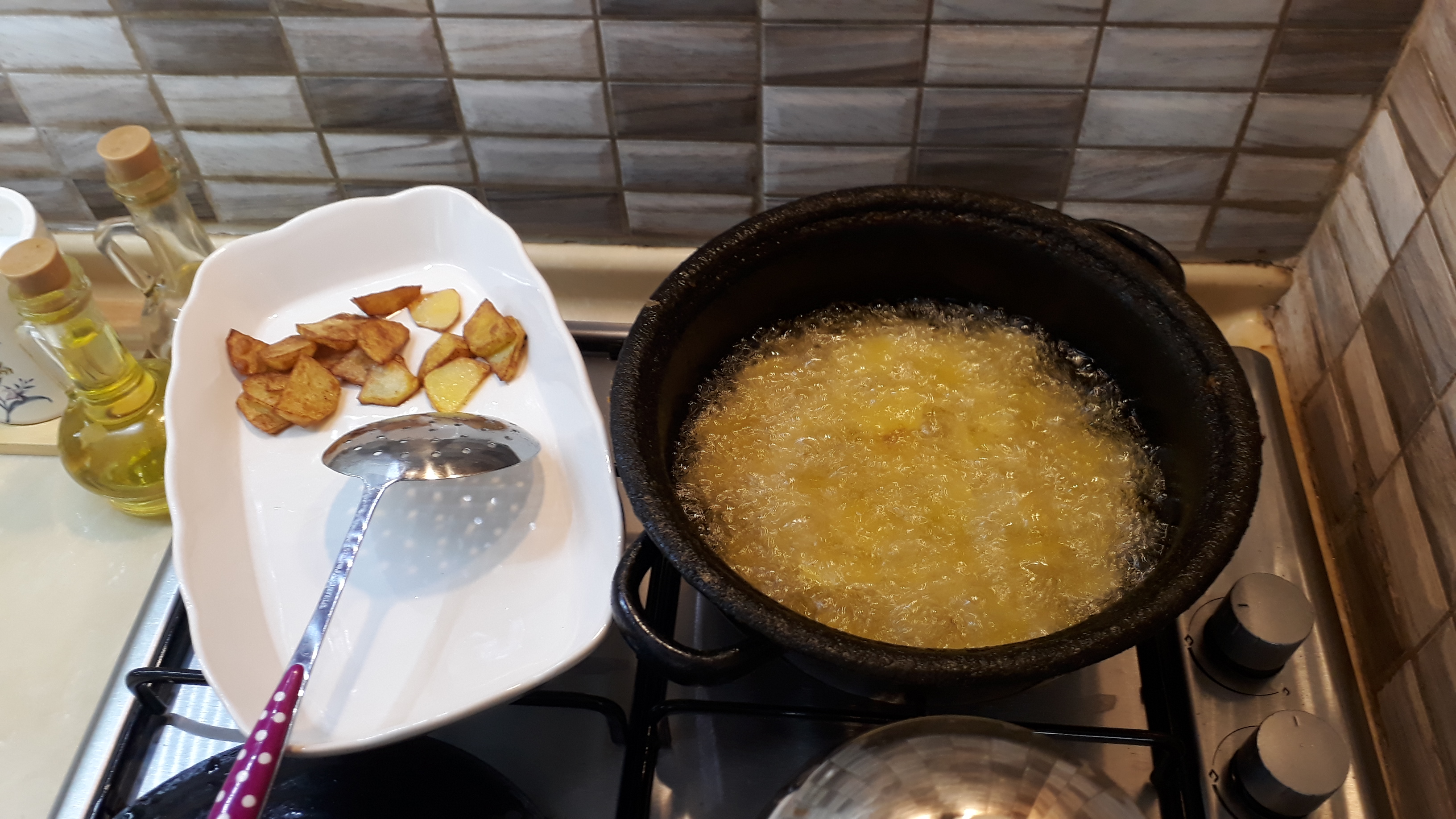 preparation ;
Potatoes , eggplant , green pepper , zucchini , cauliflower , red pepper , tomatoes , yogurt , salt , olive oil as much as you like.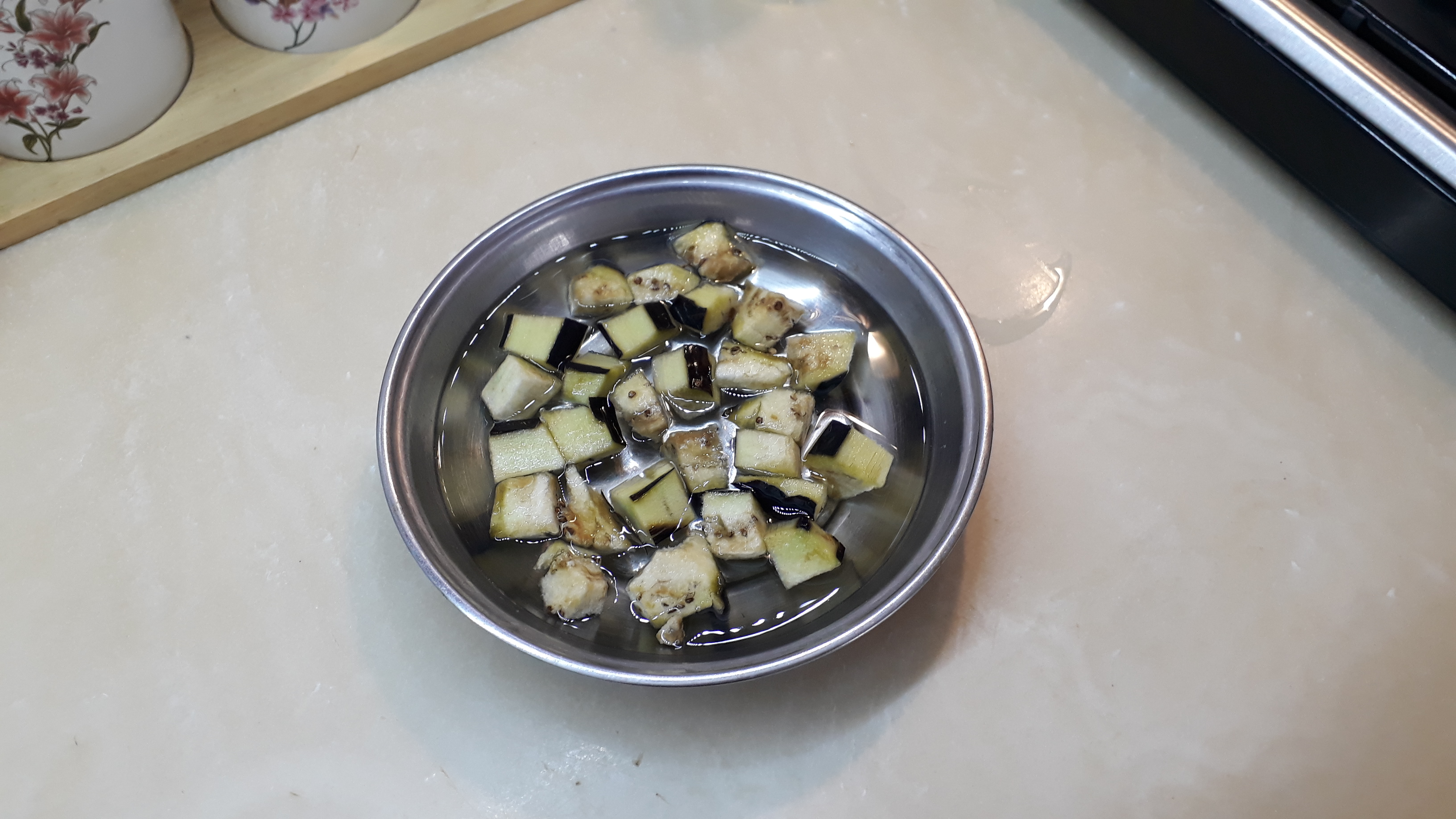 You can cut the potatoes as you like. if you decant the eggplants in a variegated way, in the meantime, you put them in salted water. this will take the bitterness out of the eggplant. you can repeat this twice.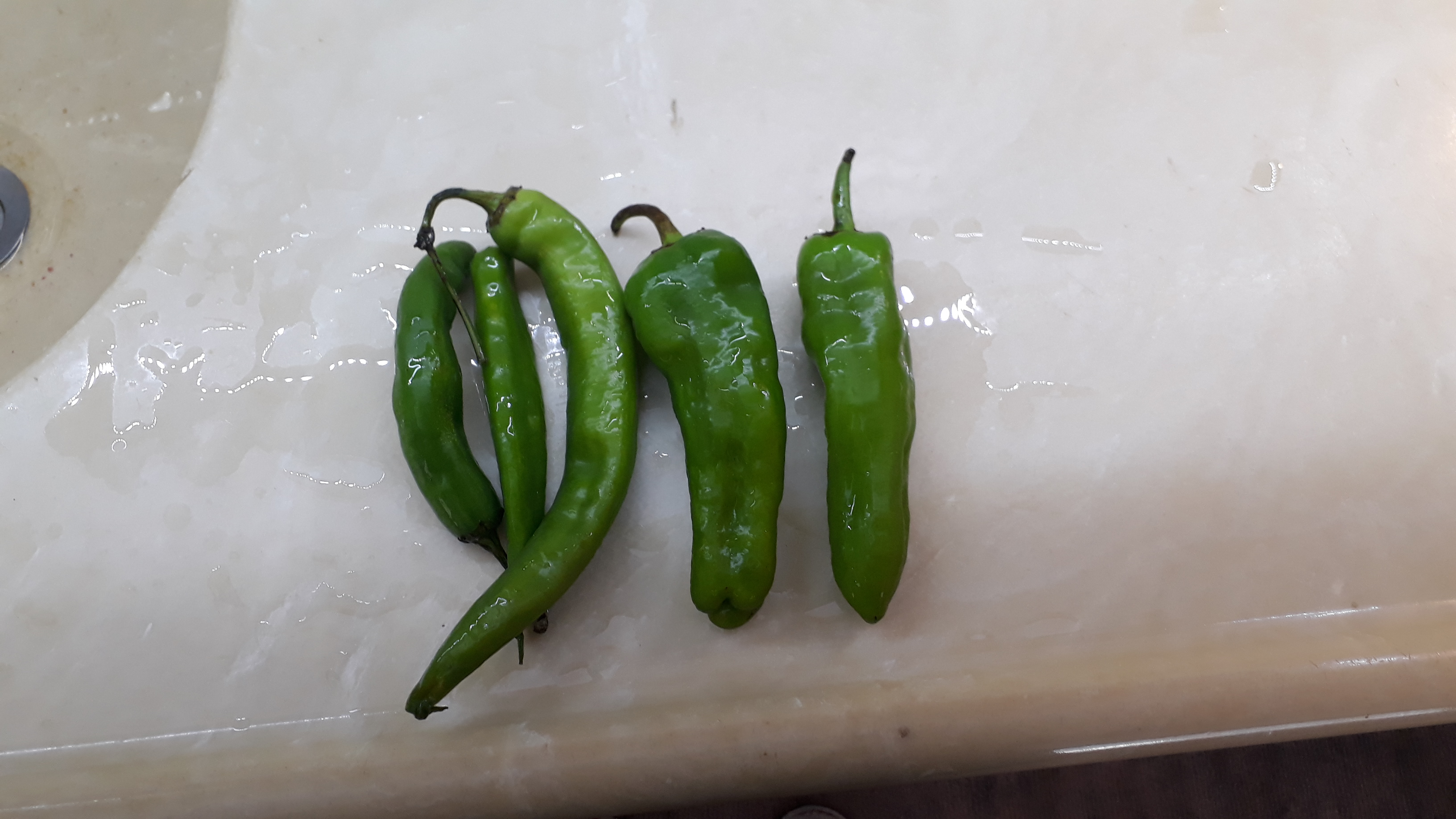 and I cut the eggplants into cubes, it's more enjoyable for him to eat, because my wife doesn't like eggplants very much. that's the only way he can eat whenever I want. You're throwing the chopped potatoes into the hot oil.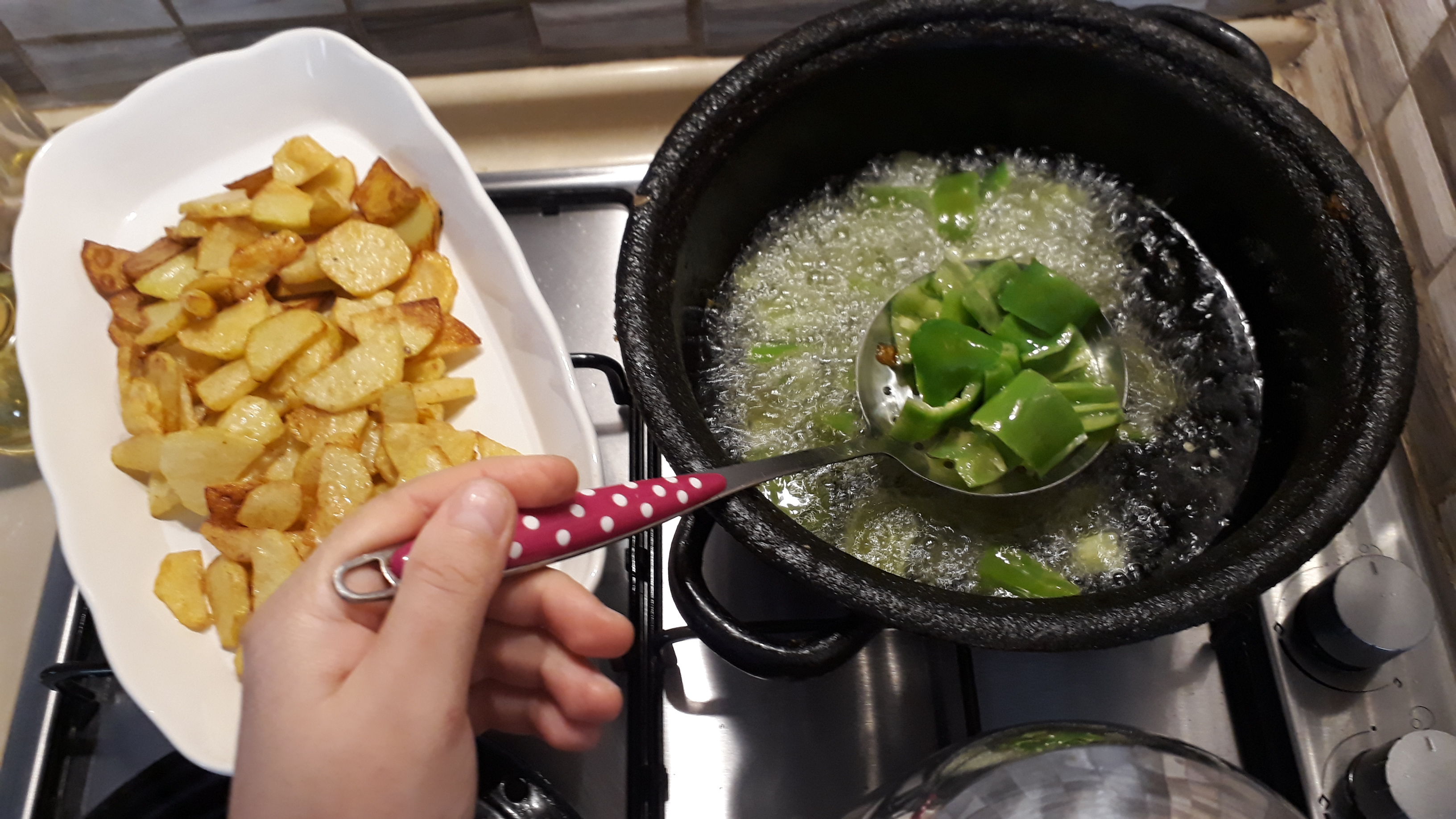 be sure to thoroughly drain the water. of course, you mix it with salt first, and then you throw it into hot oil. the fact that the oil is hot will prevent both its construction and its aging. do not stir the potatoes during this time.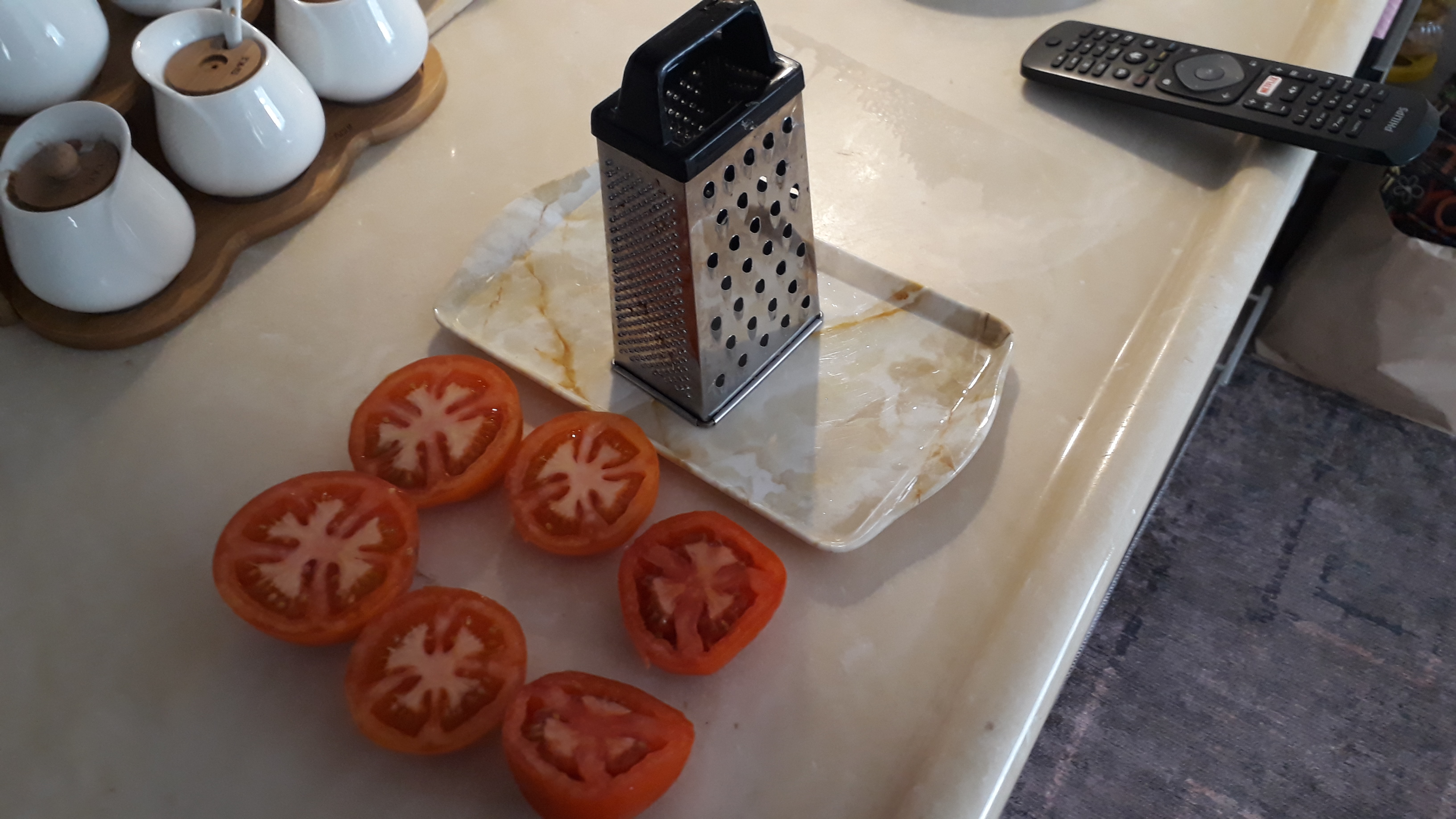 let it cook on its own. if you start mixing it up right away, it will start making it. after the potatoes are dirty, we throw our eggplants, which we peel and peel in a variegated way. when they are on the runway, throw the peppers whole or cool them down.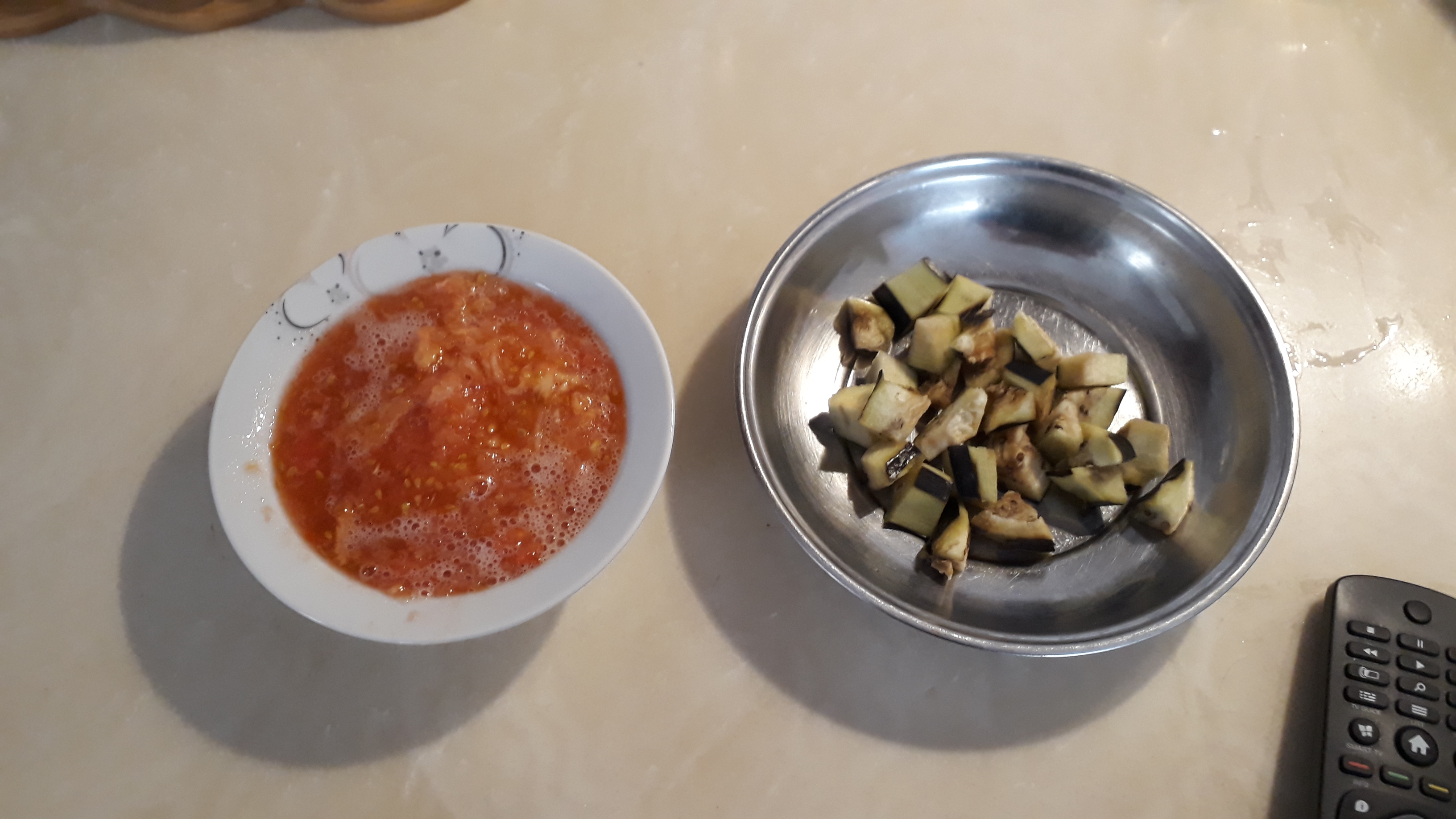 i'm throwing it right now, and when we eat it with a fork, it's comfortable for him to eat. in the meantime, while these are cooking, we decant our tomatoes on a grater. and it's quicker.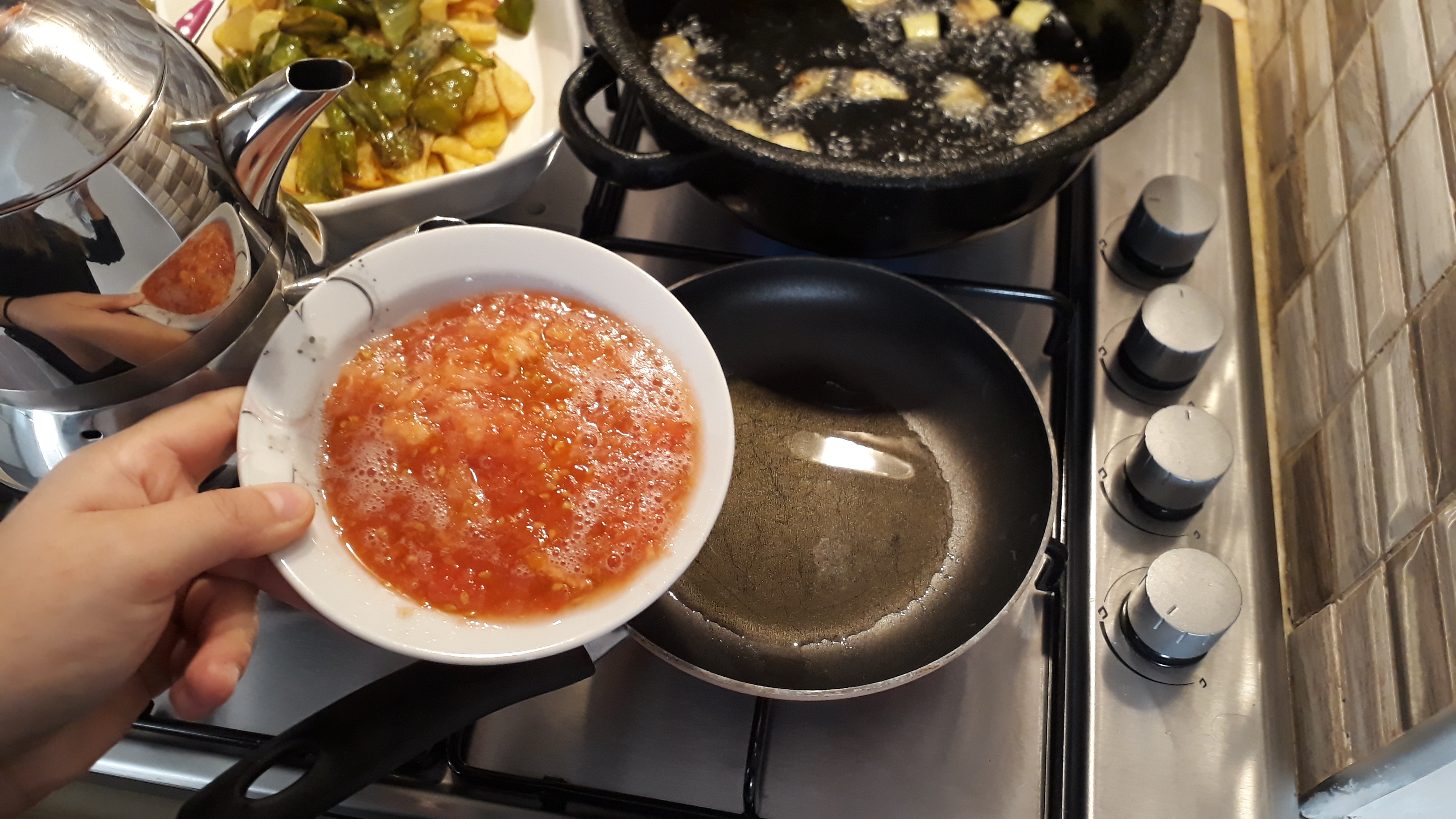 we take the olive oil, salt and put the tomatoes in the pan. then I crush our garlic and add it to the yogurt I have put in the container. and I put a little bit of salt in it.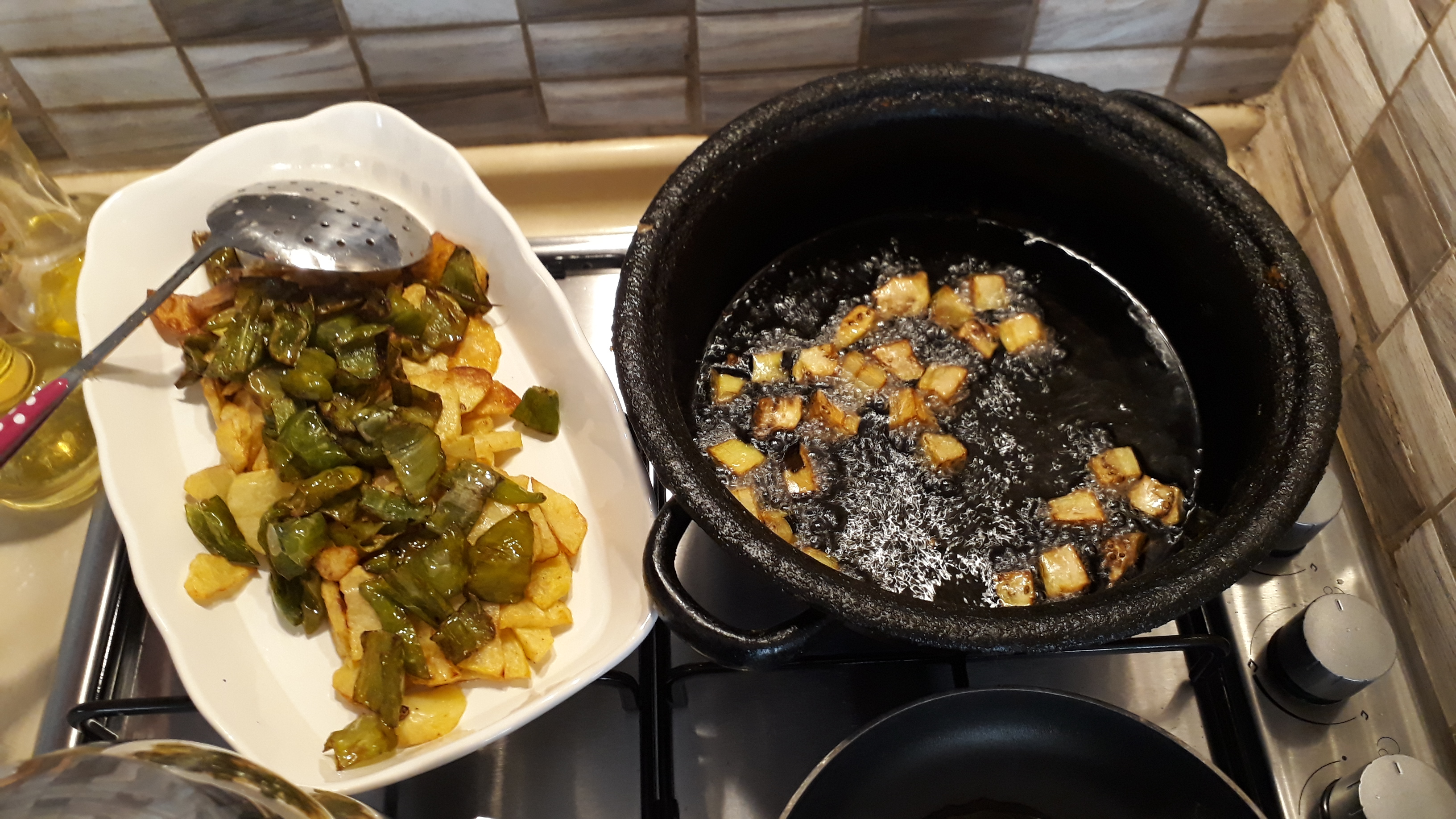 i was ready for my blonde yoga. the others are cooked. I took it on the plate and put it all on the plate in turn. i added the tomato sauce last. it looks very nice. then have fun with us :)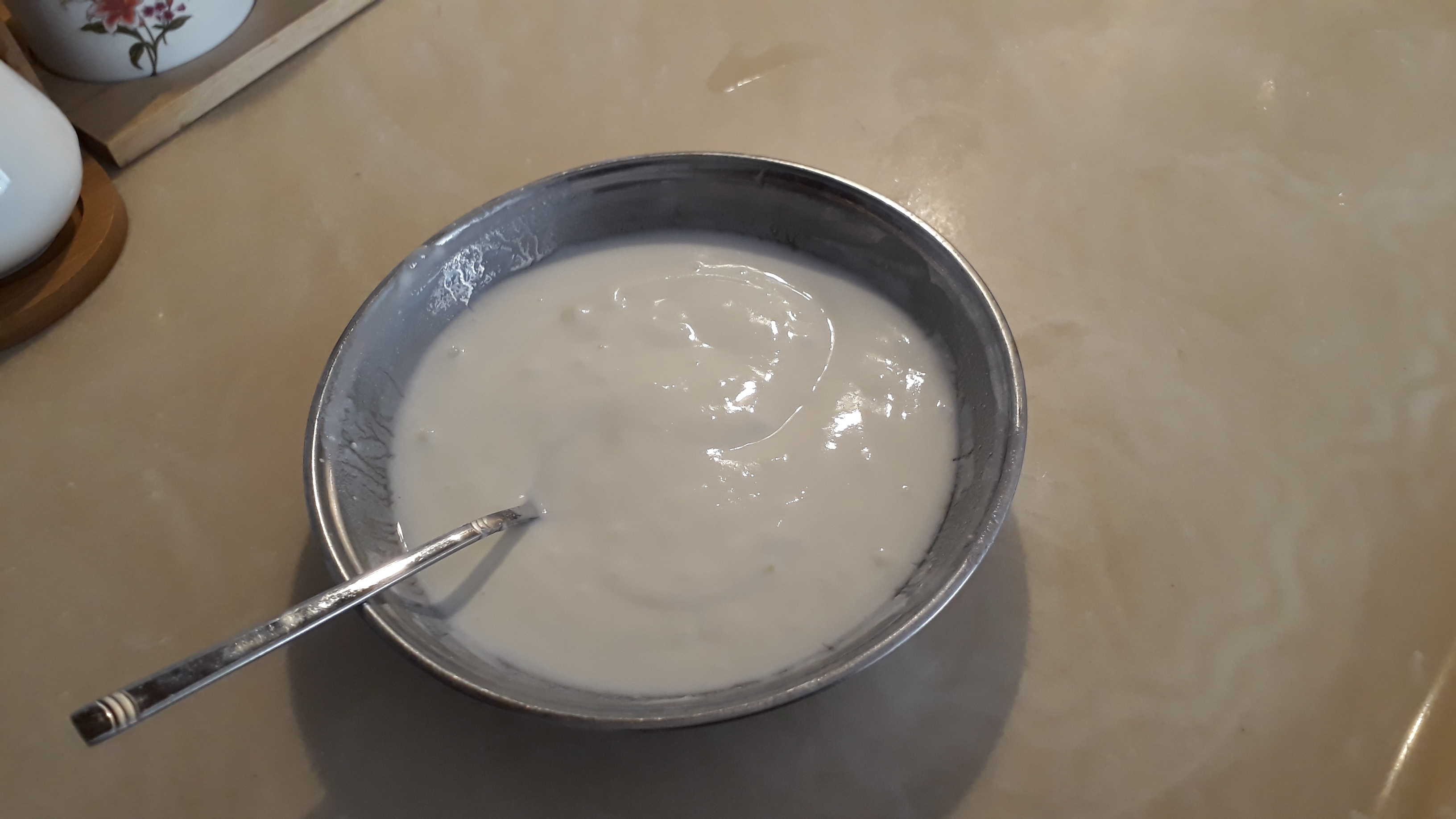 ---
Posted via foodiesunite.net
---
---