Indignación: Emoción que responde ante las injusticias [Es-En]
Saludos para esta gran familia que compone la comunidad de emociones y sentimientos. En esta ocasión les traigo una publicación basada en lo que puede ser en nuestra vida una emoción como la indignación. Espero que puedan disfrutarla.
Greetings to this great family that makes up the community of emotions and feelings. This time I bring you a publication based on what can be in our life an emotion like indignation. I hope you can enjoy it.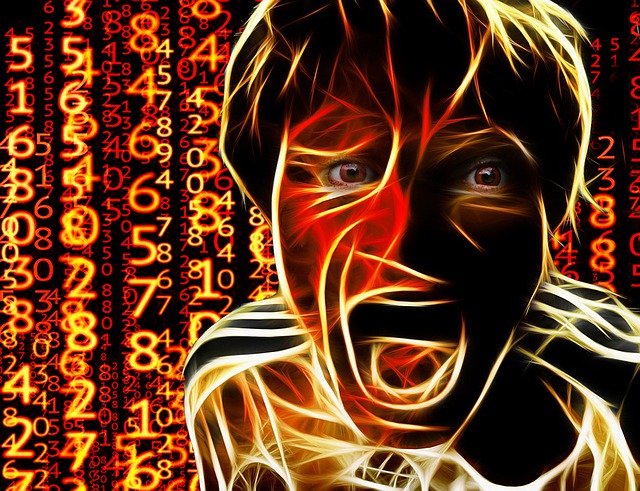 Pixabay by Matryx
No existe nada mejor que poder experimentar una emoción que te permita plasmar tu contenido de tal forma que hasta puedas disfrutar lo que escribes. Pero, ¿Se podrá hablar de ese tipo de sentimiento que trunca no solo tu inspiración sino también tu estado de ánimo? Vaya que es todo un reto del cual hoy quiero hablarles a través de esta nueva publicación.
Y es que se dice que aún en medio de la tristeza se puede hallar la meditación necesaria para sacar provecho a esos turbios momentos, pero quizás hay emociones que son más fuertes y que pueden arrastrar una cadena que se hace cada vez tan larga y pesada que puede atentar contra nuestras energías, nuestro entusiasmo y hasta nuestra esperanza. Se trata de una emoción llamada "indignación", esa que muchos llegamos a sentir ante ciertos momentos que quieren alcanzarnos con el propósito de causarnos un daño profundo en nuestra vida.
Una persona indignada es aquella capaz de sentir un intenso enfado o ira debido a un acto de injusticia, ofensa o perjuicio que va en contra de la integridad de una persona o de alguien más, así que más que una emoción la indignación se convierte en esa respuesta inmediata a cualquier cosa que pueda poner en riesgo nuestra salud emocional. Con esto, entonces entendemos que ya desde pequeños podemos reflejar está emoción sin saber identificarla pero que como todo un sistema de defensa saldrá de inmediato para nuestra protección.
El tamaño de la indignación dependerá de que tan grande sea lo que arremeta contra nosotros. Por ejemplo, si alguien lo culpa a usted de levantarse tarde cada mañana esto de plano no le generaría incomodidad tan grande como para desarrollar un gran enfado. ¿Pero sería igual la reacción si alguien lo acusará de robarse algo, siendo usted totalmente inocente? Pues así es como entendemos que la indignación puede manifestarse en varios niveles según la situación que se presente.
Y ya que hablamos de ira y enfado es aquí cuando toma gran importancia el hecho de saber identificar dicha emoción, ya que de lo contrario podemos ceder al arrebato de desplegar esta molestia y querer tomar la ley por nuestra propia cuenta. En el mayor de los casos, estaríamos actuando más por emoción que por razón y por eso debemos educar nuestra manera de actuar y reaccionar a fin de hacerlo de la manera más ideal.
There is nothing better than being able to experience an emotion that allows you to capture your content in such a way that you can even enjoy what you write. But, is it possible to talk about that kind of feeling that truncates not only your inspiration but also your mood? It is quite a challenge and today I want to talk about it through this new publication.
And it is said that even in the midst of sadness you can find the necessary meditation to take advantage of those murky moments, but perhaps there are emotions that are stronger and can drag a chain that becomes increasingly so long and heavy that can threaten our energy, our enthusiasm and even our hope. It is an emotion called "indignation", the one that many of us come to feel in the face of certain moments that want to reach us with the purpose of causing us deep damage in our lives.
An indignant person is one capable of feeling intense anger or rage due to an act of injustice, offense or injury that goes against the integrity of a person or someone else, so more than an emotion, indignation becomes that immediate response to anything that may jeopardize our emotional health. With this, then we understand that from an early age we can reflect this emotion without knowing how to identify it, but as a defense system it will come out immediately for our protection.
The size of the indignation will depend on how big is what is attacking us. For example, if someone blames you for getting up late every morning, this would not generate such a great discomfort as to develop a great anger, but would the reaction be the same if someone accuses you of stealing something, even though you are totally innocent? Well, this is how we understand that indignation can manifest itself on various levels depending on the situation at hand.
And since we are talking about anger and rage, it is here when it becomes very important to know how to identify this emotion, otherwise we may give in to the outburst of displaying this annoyance and want to take the law into our own hands. In most cases, we would be acting more by emotion than by reason and that is why we must educate our way of acting and reacting in order to do it in the most ideal way.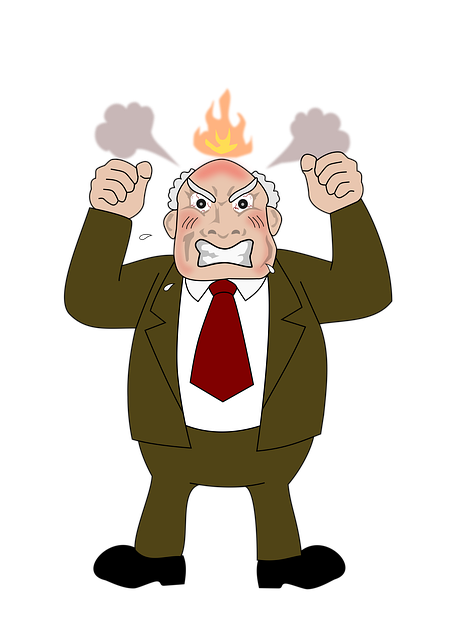 Pixabay by pinterastudio
¿Por qué es tan importante pensar en esto? Porque cada día nos sumergimos en una sociedad donde abunda un sinfín de injusticias que en cualquier momento pueden tocar a nuestra puerta con el propósito de hacernos pasar un mal rato, y que de no controlarse puede llegar a ser tan grande como dañino. Tómese el ejemplo de un señor que al conducir siente que se le ha levantado una multa de forma injusta y al no saber controlar su airada reacción termina con una multa aún mayor y de paso yendo a la cárcel. Esto es solo una pizca de todo lo que a diario nos expone a ser personas indignadas.
Normalmente cuando nos sentimos indignados, empezamos a preguntarnos porque hemos sido víctimas de tal agravio, mientras el dolor se queda presente y los rastros de impotencia aparecen en la escena, y en muchos casos esta emoción puede convertirse en una carga tan difícil e insoportable de llevar que ante tal sensación de injusticia puede anidar en nuestro interior una implosión emocional. ¿Por qué debemos evitar llegar a ese grado de indignación?
Generalmente quienes experimentan indignación corren el riesgo de caer en un ciclo de sufrimiento y angustia, que al no saber canalizarse nos puede arrojar a una condición en donde nos abandonamos emocionalmente y entramos en un período de apatía y sinsabor por la misma vida. Nos sentimos juzgados y rechazados ante un acto injusto, y eso es algo que nadie debe ni merece sentir. Tristemente esta emoción suele golpearnos con gran contundencia cuando los actos de injusticia provienen de quienes consideramos alguien importante en nuestra vida.
Creo que no existe nada peor que ser señalado por algo que no eres o no has hecho, y más cuando esa otra parte llega a cambiar su comportamiento hacia ti por algo que no es para nada justo. Un medio de poder drenar tanto malestar dentro de ti es hablar, y si hay que llorar y desahogar pues también se hace. Y es que en casi todas las instancias, aún si se llegara a arreglar todo, el simple hecho de haber causado indignación a otra persona ya te marca y te deja un antes y un después en tu estado emocional.
Why is it so important to think about this? Because every day we are immersed in a society where an endless number of injustices abound and at any moment they can knock on our door with the purpose of giving us a hard time, and if not controlled it can become as big as harmful. Take the example of a man who, while driving, feels that he has been unfairly fined and, not knowing how to control his angry reaction, ends up with an even bigger fine and, incidentally, going to jail. This is just a small part of everything that exposes us to be indignant people on a daily basis.
Normally when we feel outraged, we begin to wonder why we have been victims of such a grievance, while the pain remains present and traces of impotence appear on the scene, and in many cases this emotion can become such a difficult and unbearable burden to carry that before such a sense of injustice an emotional implosion can nestle inside us. Why should we avoid reaching that degree of indignation?
Generally, those who experience indignation run the risk of falling into a cycle of suffering and anguish, which, if we do not know how to channel it, can throw us into a condition where we abandon ourselves emotionally and enter a period of apathy and dislike for life itself. We feel judged and rejected before an unjust act, and that is something that no one should or deserves to feel. Sadly, this emotion usually hits us with great force when the acts of injustice come from those we consider important in our lives.
I believe there is nothing worse than being singled out for something you are not or have not done, and even more so when that other party comes to change their behavior towards you for something that is not at all fair. A way to drain so much discomfort inside you is to talk, and if you have to cry and unburden yourself, then you can do it too. In almost all instances, even if everything is settled, the simple fact of having caused indignation to another person already marks you and leaves a before and after in your emotional state.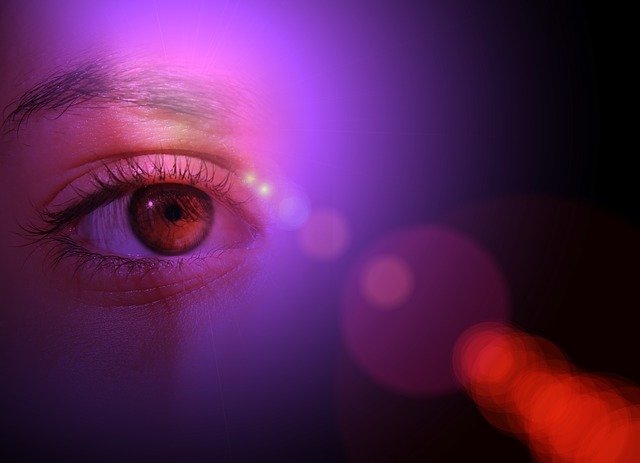 Pixabay by geralt
Desde mi punto de vista, pienso que la indignación más peligrosa es la que puedes llegar a sentir por ti mismo. ¿Es esto posible? Claro que sí, pues ante una eventual mala decisión, el reconocer que hemos causado daño a alguien puede volverse en una injusticia que reconocemos y que debido a las consecuencias nos pone en el muro de la pena, y empezamos a cuestionarnos si lo que hicimos estuvo bien y mal, y a veces al ser nosotros nuestros propios jueces llegamos a convertirnos en el peor de los verdugos.
La esencia de la justicia está tan impregnada en nuestro interior que a veces no somos nosotros sino alguien más quien sufre un acto injusto y a pesar de que quizás ni conozcamos a la persona, nuestro instinto innato no dejará de reaccionar con determinante indignación. Tener claro que todos en cualquier momento podemos experimentar esta clase de sentimiento nos debe animar a saber de antemano cual debe ser nuestra mejor respuesta.
Desde mi experiencia puedo decir que todo parte de la disposición que podamos tener ante las injusticias, y qué podemos hacer nosotros para ser parte de la solución y no del problema.Un acto injusto siempre viene por la ignorancia de algo que se debió tener presente y no pasó, y por ende el sentimiento de ira alimenta la indignación del afectado. En el mayor de los casos se trata de la comunicación como una buena opción y el medio para evitar esos eventos que pueden marcar una gran herida en alguien que no lo merece.
Perdonar y saberse perdonado de verdad es algo que debemos guardar en nuestro corazón, porque irremediablemente las injusticias llegarán y la indignación hará acto de presencia. Nunca podremos anular tal emoción pero si podemos manejarla y darle un propósito mejor, sabiendo pues que lo más importante en la vida no es dejar de sentir sino de aprender a vivir con nuestras emociones.
From my point of view, I think that the most dangerous indignation is the one you can feel for yourself. Is this possible? Of course it is, because in the face of an eventual bad decision, recognizing that we have caused harm to someone can turn into an injustice that we recognize and that due to the consequences puts us on the wall of grief, and we begin to question whether what we did was right and wrong, and sometimes by being our own judges we become the worst of the executioners.
The essence of justice is so impregnated within us that sometimes it is not us but someone else who suffers an unjust act and even though we may not even know the person, our innate instinct will not fail to react with determined indignation. Knowing that we can all experience this kind of feeling at any time should encourage us to know in advance what our best response should be.
From my experience I can say that everything starts from the disposition we can have in the face of injustice, and what we can do to be part of the solution and not part of the problem.An unjust act always comes from the ignorance of something that should have been taken into account and did not happen, and therefore the feeling of anger feeds the indignation of the affected person. In most cases it is communication as a good option and the means to avoid those events that can mark a great wound in someone who does not deserve it.
To forgive and to know that we are truly forgiven is something that we must keep in our hearts, because inevitably injustices will come and indignation will appear. We will never be able to cancel such emotion but we can manage it and give it a better purpose, knowing that the most important thing in life is not to stop feeling but to learn to live with our emotions.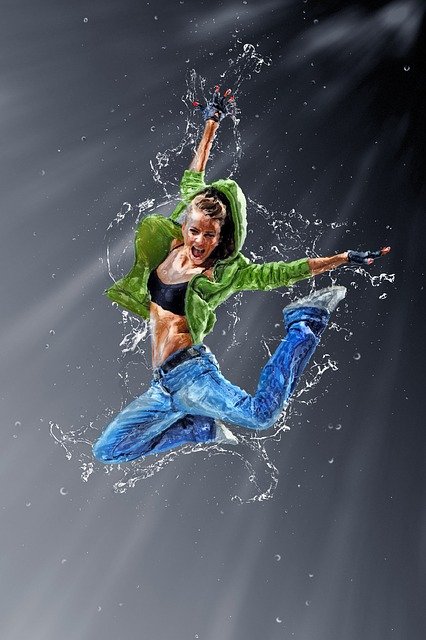 Pixabay by ArtTower
---
Gracias por el valor que le has brindado a esta publicación con tu tiempo y atención.
Hasta pronto.
---
Thank you for the value you have given to this publication with your time and attention.
See you soon.
---
---