El precio de una herida (Parte I) [Es-En]

Saludos a todos mis amigos de esta bonita comunidad de writing club. En esta oportunidad comparto con ustedes la primera de cuatro partes que conforman este relato llamado "El precio de una herida". Deseo que puedan disfrutarlo de principio a fin.
Greetings to all my friends of this beautiful writing club community. In this opportunity I share with you the first of four parts that make up this story called "The price of a wound". I hope you can enjoy it from beginning to end.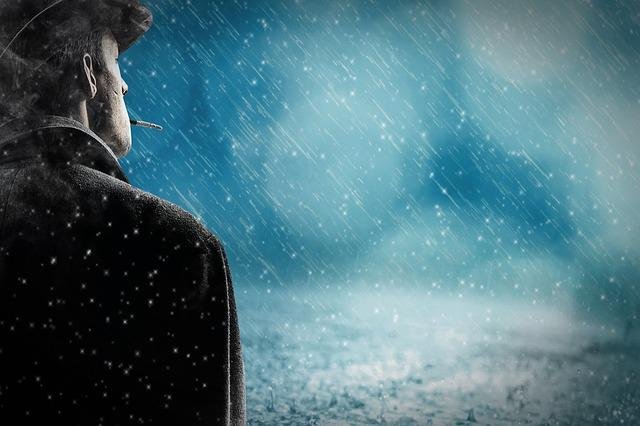 Pixabay bypixel2013
Me gustaría decir que lo que estás a punto de leer es solo una obra literaria de la imaginación, una hoja de papel que vagaba con el viento o una triste historia que se te ocurre contar una vez, pero lo cierto es que se trata de algo que solo percibes que existe cuando todo se arruina en ti, un laberinto del cual no sabes si es peor quedarse o salir de allí, el golpe más mortal que puedas conocer y que sientes con dolor aunque no te llega a tocar, y en donde el personaje principal se disfraza de víctima y villano desde el principio hasta el final.
I
Así llegaste justo en la primavera de mis años, y lo hiciste sin invitación pero con una clara intención. Te vestiste de valor e inocencia y poco a poco ya te abrigabas con el calor de mis sentimientos. Cada día crecías más y más mientras te hacías un espacio muy grande en mi interior.
Entonces empezaste a luchar mis batallas con osadía, mis triunfos los aplaudías y mis derrotas las reprimías con audacia, mi felicidad la disfrazabas para que nadie lo notara y te la quisieran robar, mientras preferías juntar todas mis tristezas en un pequeño jarrón de arcilla para que nadie lo viera. Todavía no se cómo pasó, pero lo cierto es que en tan poco tiempo ya subyugabas mi mente y mi corazón.
Me hiciste creer que todo siempre marcharía muy bien, cuando realmente ya estabas tejiendo el veneno de tu misterio, una aguja punzante que en mi se iba hundiendo pero que supiste disimular diciendo que se trataba de aquello que llaman el espíritu de la vida. Te hiciste pasar como mi luz y mi consejero, y la largura de mis días no parecían alcanzarte pues hasta en mis sueños te entrometias.
Te convertiste en mi mejor amiga, el diario de mis travesías, y con tus celos arrogantes tuviste siempre la manera para tachar a quien deseaba acercarse a mi, incluyendo hasta a la persona que me vio llegar, porque era fácil para ti olvidar y borrar todo, sin fijarte en las migajas que se amontonaban en mi morada.
A veces me elevabas para luego dejarme caer de manera tan estrepitosa, que todavía llevo las marcas en mis manos por lo que no pude hacer. Con mis debilidades fuiste enlazando una pálida y tenebrosa cadena donde cada eslabón se oxidaba de tanto dolor que soportaba, y cada vez que pensabas que me podía alejar de ti, enseguida tirabas de ella de tal manera que parecias disfrutar.
Jamás dejaste que brotara una lágrima en mis ojos por temor al qué dirán, y para asegurarte de ello construiste un castillo de acero rodeado con la fosa de la indiferencia, del cual no me mostraste la salida y escondiste la llave que llevaba grabada el nombre "Libertad". Me obligaste a vivir en un mundo de sueños y todas las reglas las pusiste tú, y aunque decias que todo era pensando en mi bienestar, nunca me tomaste en cuenta ni preguntaste como me sentía.
Y sin saber ni cómo ni cuándo, te fuiste apoderando de mi vida con un plan de ruinas que no sabía que existía ya que en la portada solo estaba grabada la palabra "Felicidad".
I would like to say that what you are about to read is just a literary work of the imagination, a sheet of paper that wandered with the wind or a sad story that occurs to you to tell once, but the truth is that it is something that you only perceive that exists when everything is ruined in you, a labyrinth from which you do not know if it is worse to stay or get out of there, the deadliest blow that you can know and that you feel with pain although it does not touch you, and where the main character is disguised as victim and villain from the beginning to the end.
I
So you arrived just in the spring of my years, and you did it uninvited but with a clear intention. You dressed yourself in courage and innocence and little by little you were already wrapped in the warmth of my feelings. Every day you grew more and more as you made a very big space inside me.
Then you began to fight my battles boldly, you applauded my triumphs and boldly repressed my defeats, you disguised my happiness so that no one would notice it and would want to steal it from you, while you preferred to put all my sadness in a small clay vase so that no one would see it. I still don't know how it happened, but the truth is that in such a short time you already subjugated my mind and my heart.
You made me believe that everything would always go very well, when in reality you were already weaving the poison of your mystery, a sharp needle that was sinking into me but that you knew how to conceal by saying that it was what they call the spirit of life. You became my light and my counselor, and the length of my days did not seem to reach you because even in my dreams you intruded.
You became my best friend, the diary of my journeys, and with your arrogant jealousy you always had the way to cross out whoever wanted to get close to me, including even the person who saw me arrive, because it was easy for you to forget and erase everything, without noticing the crumbs that piled up in my dwelling.
Sometimes you would lift me up and then let me fall down in such a crashing way, that I still carry the marks on my hands for what I could not do. With my weaknesses you linked a pale and gloomy chain where each link rusted with so much pain I endured, and every time you thought I could get away from you, you immediately locked it in such a way that you seemed to enjoy it.
You never let a tear flow from my eyes for fear of what people would say, and to make sure of that you built a steel castle surrounded by the pit of indifference, from which you did not show me the way out and hid the key engraved with the name "Freedom". You forced me to live in a world of dreams and all the rules were set by you, and although you said that everything was for my welfare, you never took me into account or asked me how I felt.
And without knowing how or when, you took over my life with a plan of ruins that I didn't know existed, since the only word engraved on the cover was the word "Happiness".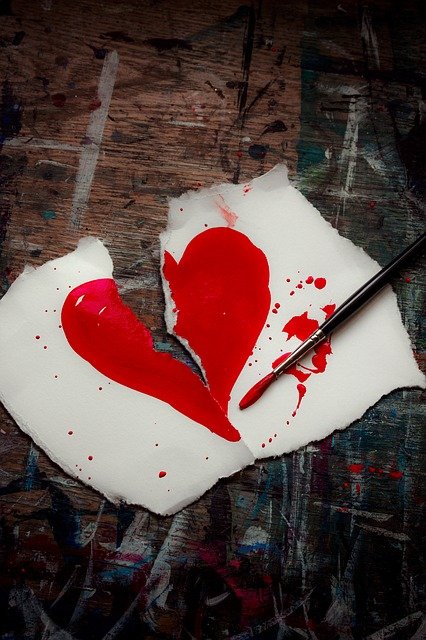 Pixabay by LunarSeaArt
II
Mientras más me adentro al campo de tus hechos, más tiembla mi corazón de rabia y desdicha por el riego de tu hipocresía. Empuño mi lápiz sintiendo que cada letra que sale de mi mano es un aullido de dolor pensando que así podría disimular el daño, pero por más que lo intente solo terminaré alimentando tu vil ego. Porque una vez me llevaste por ese camino, ¡SI! Recuerdo que dijiste que ese era mi destino, en el cual tenía que llevarme todo por delante y demostrar que era único en mi clase.
Fue un largo trayecto en el que la humildad la pintaste como debilidad, donde no puedes confiar en nadie más que en ti mismo para que en menos de lo que puedas darte cuenta, te llegas a convertir en un triste títere que se mueve por las cuerdas de la ignorancia y la codicia. Me diste a probar las mieles del triunfo, ya que sabías que lo que se avecinaba era la peor de todas las desgracias: una muerte letal de aquel sueño que tu misma me sembraste para luego arrancarlo de mi sin piedad ni contemplación.
Fueron largos meses los que pasé odiando mi vida sin sentido y sin carisma, hecho polvo por las patadas de mi sufrimiento que me lanzaban de aquí para allá sin parar. Menos mal que aún en mi pobre condición de víctima fatal, fui esquivo a tus deseos de poner fin a todo con tan solo un trago amargo de tu propio veneno.
Luego en mi desconsolada posición, fingiste interés en mi salud y bienestar, a tal punto de jurarme que eso jamás volvería a pasar, y así como un náufrago que se aferra al primer trozo de madera que flota a la deriva, así lo hice yo sin saber que esto me arrastraría a la tormenta y no a la orilla. Yo aún deliraba en mi pena y mi dolor, y tu aprovechabas con las olas de la indiferencia para cerrar todos mis escapes y mis salidas que por un tiempo creíste saber ocultar, cuando lo cierto es que en algún momento regresarían para reclamar la razón de su nacimiento.
Que irónico es pensar que en ese momento tan cruel de mi existir, tu seguiste creciendo y siendo cada vez más fuerte, extendiendote por todo mi ser y avivando tus malvados anhelos que me asomabas como el más hermoso de todos los cielos.
The deeper I go into the field of your deeds, the more my heart trembles with rage and unhappiness because of the irrigation of your hypocrisy. I grip my pencil feeling that every letter that comes out of my hand is a howl of pain thinking that this way I could conceal the damage, but no matter how hard I try I will only end up feeding your vile ego. Because you once took me down that road, YES! I remember you saying that this was my destiny, where I had to take everything by storm and prove that I was one of a kind.
It was a long journey where you painted humility as weakness, where you can't trust anyone but yourself so that in less than you can realize, you get to become a sad puppet pulled by the strings of ignorance and greed. You gave me a taste of the sweetness of triumph, since you knew that what was coming was the worst of all misfortunes: a lethal death of that dream that you yourself sowed for me to then tear it away from me without mercy or contemplation.
I spent long months hating my meaningless and charismaless life, shattered by the kicks of my suffering that threw me back and forth without stopping. Thank goodness that even in my poor condition of fatal victim, I was elusive to your desires to put an end to it all with just a bitter swallow of your own poison.
Then in my grief-stricken position, you feigned interest in my health and well-being, to the point of swearing to me that it would never happen again, and just as a castaway clings to the first piece of driftwood, so did I, not knowing that this would drag me into the storm and not to the shore. I was still delirious in my grief and pain, and you took advantage with the waves of indifference to close all my escapes and my exits that for a while you thought you knew how to hide, when the truth is that at some point they would return to reclaim the reason for their birth.
How ironic it is to think that in that cruel moment of my existence, you kept growing and becoming stronger and stronger, extending yourself throughout my whole being and fanning your evil yearnings that you were showing me as the most beautiful of all the heavens.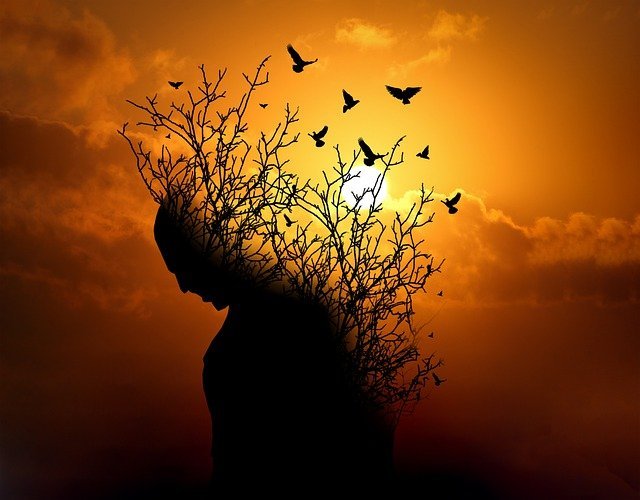 Pixabay by Anamul_
III
La primera vez que me hablaste acerca del amor y el cariño yo apenas era un niño que jugaba béisbol, a los soldados y con mis carritos. A pesar de que estas palabras no estaban en tu diccionario, decías tener un gran conocimiento del tema lo que presagiaba una vida de abundante atención y afecto, escenas como las que te encuentras en los finales felices de cuentos y novelas.
Una a una fueron pasando frente a mí, personas asombrosas que querían regar mi corazón de vida, pero para todos tú siempre tuviste una queja, un problema y muchos dilemas que me ataron al sillón de la soledad. Y al amor que tanto me tenían lo etiquetaste como lastima, y me empujaste a odiar a todo aquel que se acercaba para expresarme un profundo y sincero interés, apartando de mi cualquier beso o caricia, cualquier frase de aliento que pudiera llenar con dulzura mi presente.
En medio de ese desierto tan desolado, encontré un oasis refrescante en la poesía, una válvula de escape en el que me deleitaba y que no dejaba que todo en mi interior colapsara. Al principio solo se trataba de frases enamoradas y versos que con naturalidad podía compartir y hasta en ocasiones cambiaba por pan o unas cuantas galletas, pero después de todo se convirtió en algo tan especial que por instantes tuve que esconder para que no me lo robaras ni tampoco te burlaras.
Con todo y esto me destruías cada vez que podías, a tal punto que aún conservas una larga lista de todos mis fracasos que con tenacidad me reprochabas día a día, repitiendolo con afán y esmero para mantener latente las ruinas de mi pasado.
Con los errores que cometí hiciste un retrato, y con las cosas que por cobardía no mencioné me adheriste al lugar de mi desesperación, que hoy sigue pasando frente a mí como una absurda película en la que eres tu la actriz principal y yo soy el guión rasgado y maltratado de este fatal relato.
Porque no hay página que pueda contener tanta impotencia y dolor que me has causado, ni la más mínima fuerza para poder expresarlo y no pensar en aquel golpe mortal que en cada letra se acerca a pasos agigantados.
The first time you spoke to me about love and affection I was just a kid playing baseball, soldiers and with my little cars. Even though these words were not in your dictionary, you claimed to have a great knowledge of the subject which foreshadowed a life of abundant attention and affection, scenes like the ones you find in the happy endings of fairy tales and novels.
One by one you passed in front of me, amazing people who wanted to water my heart with life, but for everyone you always had a complaint, a problem and many dilemmas that tied me to the armchair of loneliness. And to the love they had for me you labeled it as pity, and pushed me to hate anyone who came close to express a deep and sincere interest, pushing away from me any kiss or caress, any phrase of encouragement that could fill my present with sweetness.
In the midst of that desolate desert, I found a refreshing oasis in poetry, an escape valve in which I delighted and which did not let everything inside me collapse. At first it was only love phrases and verses that I could naturally share and sometimes even exchange for bread or a few cookies, but after all it became something so special that for moments I had to hide it so you wouldn't steal it from me or make fun of me.
With all this you destroyed me every time you could, to the point that you still keep a long list of all my failures that you tenaciously reproached me day after day, repeating it with eagerness and care to keep the ruins of my past latent.
With the mistakes I made you made a portrait, and with the things I cowardly did not mention you stuck me to the place of my despair, which today continues to pass in front of me like an absurd movie in which you are the main actress and I am the torn and battered script of this fatal story.
Because there is no page that can contain so much impotence and pain that you have caused me, nor the slightest strength to be able to express it and not think of that mortal blow that in each letter is approaching by leaps and bounds.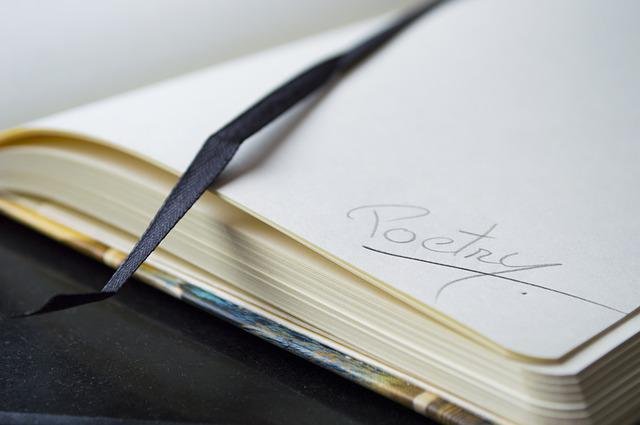 Pixabay by cromaconceptovisual
IV
" No hay peor deleite que aquel que se basa en la agonía de alguien más".
Después de haberme hecho caer en el abismo de la insensibilidad, sigilosamente te metiste hasta parecer algo tan íntimo como un fiel confidente, y me subiste a ese barco que una vez se hundió pero que ahora con tus arreglos y ajustes estaba como nuevo, colocando esa enorme grieta del ayer donde no podían alcanzarla ni el frío ni el calor.
Te nombraste capitán de mi navío y en lo más alto me construiste un pedestal de oro para que no pudieran llegar las dudas, los temores ni nada que me pudiera humillar. Llegué a ser el más rápido de todos y no existía obstáculo que me detuviera. Los rasguños del tiempo sanaban con las manos del viento que soplaba a mi favor y en ese entonces, éramos solo tú y yo cruzando mar y tierra sin rumbo fijo.
No fue sino hasta una tarde lluviosa y melancólica en la que bajé a echar un vistazo a todas mis reservas creyendo que por años ya se encontraban algo abarrotadas, y mi mayor sorpresa fue que solo hallé un lugar tan grande como solitario. Pensé que se trataba de una gran estafa o de esas cuentas que se le pagan a la vida y por eso alguien debía reparar toda la ausencia que ahora tenía que cargar.
Entonces noté que todo eso era el resultado de un gran vacío que había cosechado por andar dormido, porque siempre se trató de ti y de mí sin nadie más, pues nunca dejaste subir a alguien quien me pudiera acompañar en este viaje y por eso jamás solté mis amarres en otros puertos para conocer otras tierras, y lentamente me fui convirtiendo en un viejo marinero durante las aguas de mi juventud.
Recuerdo que le echabas la culpa al mar, a las olas o al clima cuando arreciaba, en vez de revelar tus fallas que para mí eran como dagas envenenadas que en cambio a ti te hacían lucir de gala . Sabías que en algún momento nuestro barco sucumbiría ante el azote de la realidad, y que al chocar con los riscos que tu misma escondiste no quedaría más que ínfimos trozos que en mis recuerdos a veces intento remendar.
Y aunque ya renuncié a mis sueños de alta mar, es imposible borrar las penas que no dejan de flotar en la superficie de mi corazón.
IV
"There is no worse delight than that which is based on someone else's agony."
After having made me fall into the abyss of insensitivity, you stealthily crept in until you seemed as intimate as a faithful confidant, and you put me on that ship that once sank but now with your fixes and adjustments looked like new, placing that huge crack of yesterday where neither cold nor heat could reach it.
You named yourself captain of my ship and at the top you built me a golden pedestal so that no doubts, fears or anything that could humiliate me could reach me. I became the fastest of all and there was no obstacle that could stop me. The scratches of time healed with the hands of the wind that blew in my favor and at that time, it was just you and me crossing sea and land aimlessly.
It wasn't until one rainy and melancholic afternoon that I went down to take a look at all my reserves believing that for years they were already somewhat crowded, and my biggest surprise was that I only found a place as big as it was lonely. I thought it was a big scam or one of those bills that you pay to life and so someone had to make up for all the absence I now had to carry.
Then I noticed that all that was the result of a great emptiness that I had harvested by going to sleep, because it was always about you and me with no one else, because you never let anyone come up who could accompany me on this journey and that is why I never released my moorings in other ports to know other lands, and slowly I was becoming an old sailor during the waters of my youth.
I remember that you blamed the sea, the waves or the weather when it was rough, instead of revealing your faults, which for me were like poisoned daggers that made you look dashing. You knew that at some point our ship would succumb to the scourge of reality, and that when it collided with the cliffs that you yourself hid there would be nothing left but tiny pieces that I sometimes try to mend in my memories.
And although I have given up my dreams of the high seas, it is impossible to erase the sorrows that never cease to float on the surface of my heart.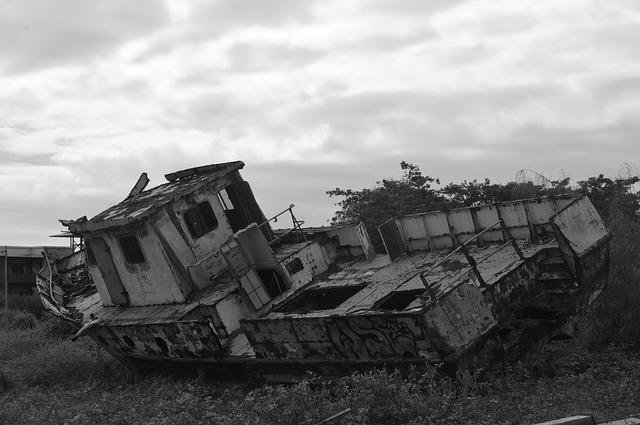 Pixabay by Inactive account – ID 10871402
---
Gracias por darle vida a este relato con tu tiempo y atención.
Nos vemos pronto.
---
Thank you for bringing this story to life with your time and attention.
See you soon.
---
---