Anhelante felicidad (Reflexión) [Es-En]
Saludos para todos los hivers. En esta oportunidad comparto con ustedes esta publicación que espero pueda serles de mucho agrado.
Greetings to all hivers. In this opportunity I share with you this publication that I hope you will enjoy.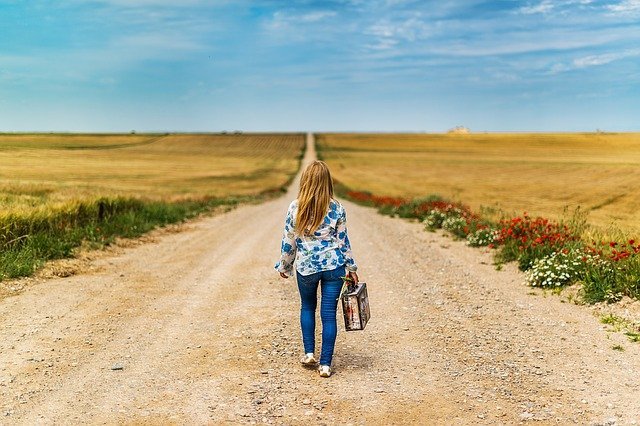 pixabay by josealbafotos
Felicidad: nueve letras, cuatro silabas, una palabra de inmensurable significado que tratamos de definir dentro de los parámetros de nuestros sentimientos. Un regalo que llega a ti en diferentes formas y tamaños con un gran impacto que estremece todo tú ser. Es como un paseo que quieres tomar de forma constante y el cual nunca deseas terminar.
La felicidad se hace anhelante y llena más cuando no la ves llegar. Le da el más intenso color al lienzo en blanco de un corazón que camina desolado. Es un sentimiento que al rebosar tus expectativas, inunda tu alma con un manantial que fluye y se desborda de dicha. Se convierte en el sol de tus mañanas cuando combinas la luz de tus ojos con la de tu sonrisa.
Querer exponer lo que es la felicidad es como tratar de atrapar la más suave brisa que acaricia tu vida, y que mientras más la sientes menos palabras tienes para explicarlo. Es como el éxtasis de un fugaz momento que llega a convertirse en un imborrable recuerdo, un aditivo volátil que al estallar logra llegar a quienes te rodean y los hace parte de tu sentir.
A veces llega tan repentinamente y estalla como un volcán que envuelve a todos tus sentimientos, difícil de reprimir e imposible de disimular. Cuando se irradia felicidad, hasta el desierto más árido y solitario se contagia de un refrescante y excitante oasis de emociones, que mientras más se expande más satisfacción se vive dentro y fuera de ti.
La felicidad es como una dosis de electricidad que en cuestión de segundos, fluye con tanta intensidad que llega a cada centímetro de tu cuerpo, revitaliza tu espíritu y te da las fuerzas que no conocen de dolor o tristeza. Es como la chispa que despierta tu motivación y enciende tu esperanza ante cualquier situación, porque no existe algo que pueda amilanar o suprimir la verdadera felicidad.
Happiness: nine letters, four syllables, a word of immeasurable meaning that we try to define within the parameters of our feelings. A gift that comes to you in different shapes and sizes with a great impact that shakes your whole being. It is like a ride that you want to take constantly and which you never want to end.
Happiness becomes longing and fuller when you don't see it coming. It gives the most intense color to the blank canvas of a heart that walks desolate. It is a feeling that overflows your expectations, floods your soul with a spring that flows and overflows with joy. It becomes the sunshine of your mornings when you combine the light of your eyes with the light of your smile.
Wanting to expose what happiness is is like trying to catch the softest breeze that caresses your life, and the more you feel it the less words you have to explain it. It is like the ecstasy of a fleeting moment that becomes an indelible memory, a volatile additive that when it explodes manages to reach those around you and makes them part of your feelings.
Sometimes it comes so suddenly and explodes like a volcano that envelops all your feelings, difficult to repress and impossible to hide. When happiness radiates, even the most arid and lonely desert is infected with a refreshing and exciting oasis of emotions, that the more it expands, the more satisfaction is experienced inside and outside of you.
Happiness is like a dose of electricity that in a matter of seconds, flows with such intensity that it reaches every inch of your body, revitalizes your spirit and gives you the strength that knows no pain or sadness. It is like the spark that awakens your motivation and ignites your hope in any situation, because there is no such thing as true happiness.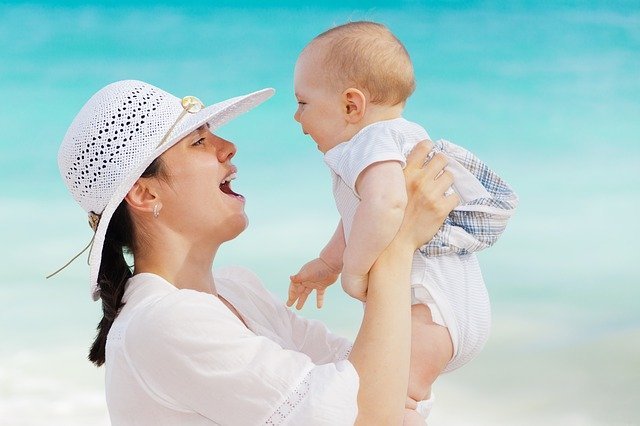 pixabay by PublicDomainPictures
Arribamos a este mundo gracias al acto más grande de alegría que puede existir, y por eso la esencia de querer y ser queridos está siempre grabado en lo más profundo del corazón. Aún sin un manual de instrucciones para nuestros sentimientos, nacemos con la inercia innata de encontrar el camino que nos conduzca a ese preciado y anhelado galardón llamado felicidad.
Y en el ancho y largo mar de la vida nos trazamos las posibles rutas que nos puedan llevar a ese majestuoso destino, ese lugar de gozo y pleno placer que nos llene por completo. Entre consejos y conjeturas cada idea se plasma como una posible opción que se vende con garantías. Incluso muchos tienen la osadía de pensar que pueden saber con exactitud cuánto llega a durar la felicidad y si estás preparado para alcanzarla o no.
Pero lo cierto es que la felicidad va más allá de lo que crees percibir. No es algo físico que puedes colocar en un lugar o enmarcar en un espacio de tiempo. Puede estar en todas partes y a la vez hacerse inalcanzable, y no por no querer ser parte de nuestras vidas sino porque no sabemos identificar el momento en el que está.
Porque a decir verdad, es más fácil encontrar la felicidad que tratar de explicar lo que es. Y eso lo comprendes cuando la encuentras, por ejemplo, en las primeras palabras de un niño, en el rostro de una madre que ve a su hijo dar sus primeros pasos, en la alegría de cada día ver crecer al retoño de su felicidad.
Ser feliz tiene más alcance de lo que expresa una sonrisa, ya que en ocasiones logra ser algo tan profundo y penetrante, que arranca de ti un montón de lágrimas que se pintan no de tristeza sino de regocijo. La felicidad nunca olvida, y a veces trae a tu mente recuerdos que hacen saltar una vez más tu corazón, como si se repitiera en tu vida ese grandioso momento.
La felicidad es sabia, pues cuando la llevas a su máxima expresión, te inspira a cantar, a escribir y a pensar en tus sueños pero de forma real. Un sentimiento tan fuerte, que aún si el mundo a tu alrededor se estuviera cayendo a pedazos, ella encontraría el refugio donde nada ni nadie le impedirá florecer.
We arrived in this world thanks to the greatest act of joy that can exist, and that is why the essence of loving and being loved is always engraved in the deepest part of our heart. Even without an instruction manual for our feelings, we are born with the innate inertia to find the path that leads us to that precious and longed-for reward called happiness.
And in the wide and long sea of life we trace the possible routes that can lead us to that majestic destination, that place of joy and full pleasure that fills us completely. Between advice and conjectures, each idea takes shape as a possible option that is sold with guarantees. Many even have the audacity to think that they can know exactly how long happiness will last and whether you are ready to reach it or not.
But the truth is that happiness goes beyond what you think you perceive. It is not something physical that you can place in a place or frame in a space of time. It can be everywhere and at the same time become unattainable, and not because it does not want to be part of our lives but because we do not know how to identify the moment in which it is.
Because to tell the truth, it is easier to find happiness than to try to explain what it is. And you understand that when you find it, for example, in the first words of a child, in the face of a mother who sees her son taking his first steps, in the joy of seeing the offspring of her happiness grow every day.
Being happy has more reach than what a smile expresses, since sometimes it manages to be something so deep and penetrating, that it tears out of you a lot of tears that are painted not of sadness but of rejoicing. Happiness never forgets, and sometimes it brings to your mind memories that make your heart jump once again, as if you were repeating that great moment in your life.
Happiness is wise, because when you take it to its maximum expression, it inspires you to sing, to write and to think about your dreams but in a real way. A feeling so strong, that even if the world around you were falling apart, it would find a refuge where nothing and no one would stop it from blooming.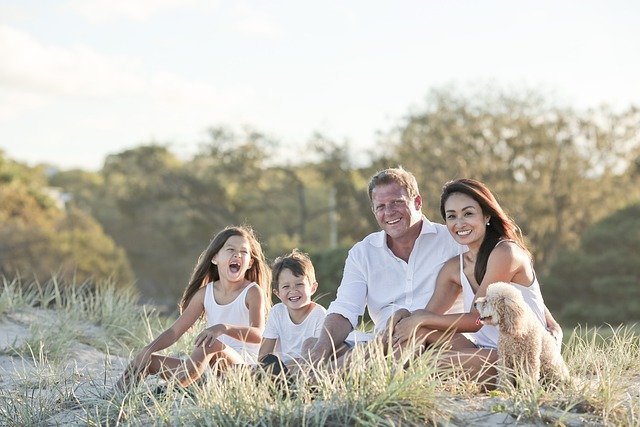 pixabay by chillla70
Cada día nos trae un cumulo de vivencias y situaciones que se abren como grandes oportunidades para encontrar la felicidad. Nunca te rindas ni dejes de esforzarte por hallarla, ya que así entonces tendrás la más bonita y especial de todas las felicidades, aquella que cuando se hace tan grande en ti, logra inspirar este maravilloso sentimiento en el corazón de alguien más.
Gracias por darle vida a esta publicación con tu tiempo y atención.
Hasta pronto.
Each day brings us an accumulation of experiences and situations that open up as great opportunities to find happiness. Never give up or stop striving to find it, because then you will have the most beautiful and special of all happiness, the one that when it becomes so big in you, manages to inspire this wonderful feeling in the heart of someone else.
Thank you for giving life to this publication with your time and attention.
See you soon.
---
---