Day 1310 | Disctracted Sunday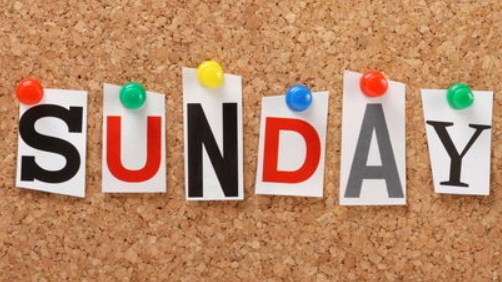 ---
I started a challenge of taking 100 days off to mainly focus on my health and overall personal development and used this account as a personal blog to keep track of all my activity. I enjoyed it and continued afterward trying to build better habits and find a good balance between health, fitness, work, and my personal life...
---
I noticed myself being really distracted from the football matches on Sunday and I guess I will be going more into Auto-mode on those from here on out until the end of the season as crypto is just way more profitable.
I have a goal to do a daily walk at least 30+ minutes next week. I'm rather cautious again to go to the yoga because covid once again seems to be peaking. so the next weeks will be more about getting my eating habits back in order while finding some balance in light workouts also getting my sleep pattern back to normal.
---
| Day | Bed Time | Awake | Out Bed | Weight | Day Score |
| --- | --- | --- | --- | --- | --- |
| 01 Nov | 00:00 | 09:00 | 09:45 | 69.9 kg | 7 |
| 02 Nov | 00:30 | 09:00 | 09:46 | 70.3 kg | 6 |
| 03 Nov | 01:00 | 08:10 | 09:05 | 70.0 kg | 7 |
| 04 Nov | 01:00 | 08:20 | 09:20 | 70.3 kg | 6 |
| 05 Nov | 00:30 | 09:00 | 09:50 | 70.2 kg | 6 |
| 06 Nov | 01:00 | 07:20 | 08:20 | 70.0 kg | 6 |
| 07 Nov | 02:00 | 09:00 | 09:45 | 70.6 kg | 6 |
| 08 Nov | 00:00 | 07:50 | 10:10 | 70.3 kg | 7 |
| 09 Nov | 00:00 | 08:40 | 09:30 | 69.7 kg | 7 |
| 10 Nov | 00:30 | 09:00 | 10:00 | 70.4 kg | 7 |
| 11 Nov | 01:00 | 10:00 | 10:29 | 70.0 kg | 6 |
| 12 Nov | 01:00 | 08:00 | 09:00 | 70.4 kg | 6 |
| 13 Nov | 01:00 | 09:20 | 09:55 | 70.6 kg | 6 |
| 14 Nov | 00:30 | 08:50 | 09:35 | 70.3 kg | 6 |
| 15 Nov | 00:00 | 08:00 | 09:30 | 70.2 kg | 7 |
| 16 Nov | 01:00 | 08:40 | 09:50 | 70.1 kg | 6 |
| 17 Nov | 00:30 | 09:20 | 10:00 | 70.5 kg | 7 |
| 18 Nov | 01:20 | 09:20 | 10:20 | 71.0 kg | 7 |
| 19 Nov | 00:30 | 08:20 | 09:40 | 71.2 kg | 6 |
| 20 Nov | 01:00 | 09:20 | 10:00 | 72.0 kg | 4 |
| 21 Nov | 01:00 | 09:40 | 10:30 | 72.0 kg | 5 |
---
---
---