The mums are ready for an appearance in the Wednesday color challenge
Chrysanthemums or mums are the order of the day. I happened to see someone else posting their mums of the pinkish variety. I've seen all types but I usually see the pure yellow ones.
In this case there is only a slight tinge of green in the center. Not too shabby for a Wednesday yellow color challenge.
Is it just me or do these fresh cut mums seem to last a really long time? Perhaps a water change or two and they remain looking great for days. That smell too seems to linger and is always so inviting.
Do people call them Chrysanthemums in everyday conversation? I honestly have never heard anyone say this before as they always use the term mums.
Here's to mums and mums and moms and mothers. I don't think we'd exist without you! Have a great day everyone.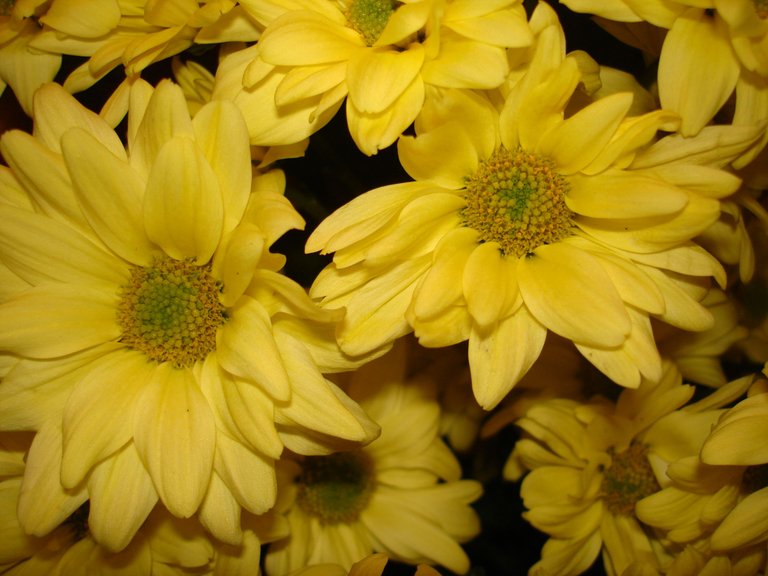 Hello everybody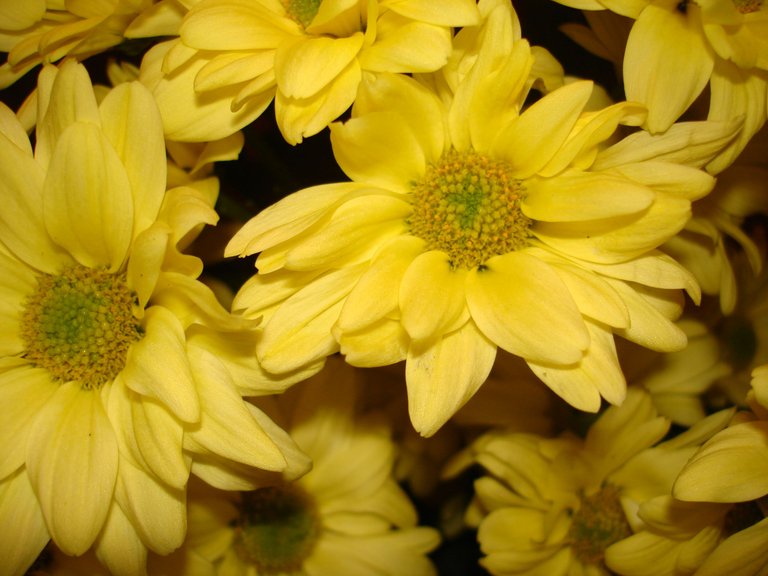 No crowding people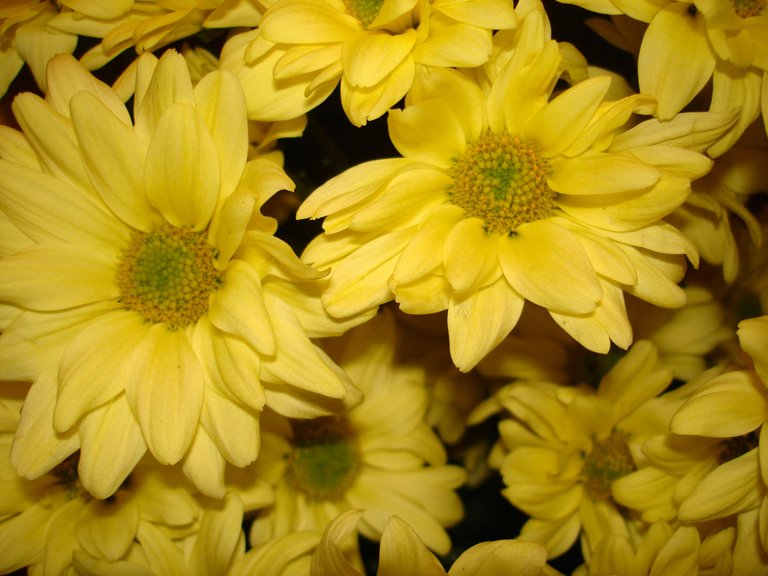 Make some room in the back I see more on the way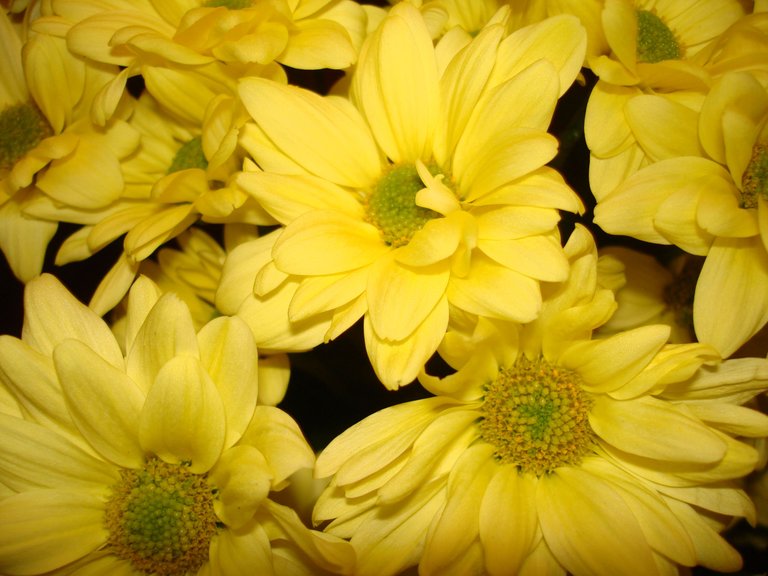 My, my you all look wonderful today
---
---