REVIEW: Black Widow (2021): Is anyone else burned out on superheroes?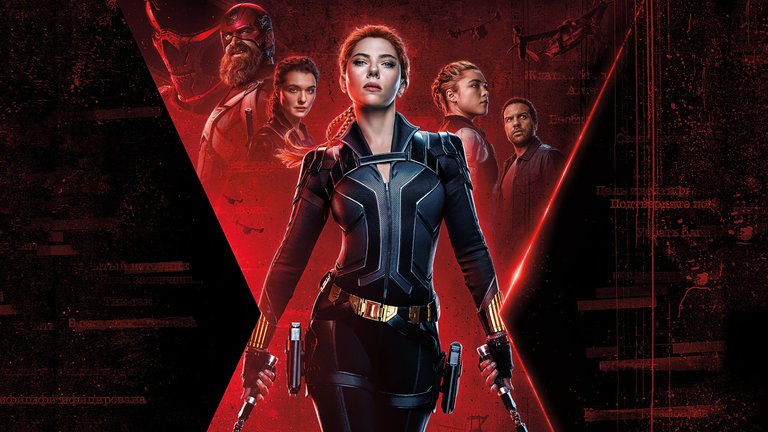 From my understanding Black Widow as played by Scarlett Johansson is technically not a superhero. She's a Russian spy that was trained at a young age. She's a regular human which is a nice change of pace and they play this up to a certain degree throughout the film.
This is the origin story with begins with Natasha Romanoff and her "sister" Yelena Belova. Black Widow is the term for these young discarded girls that are taken in, essentially chemically brainwashed and trained to be assassins.
While not true sisters they are connected. We meet them as young girls with their parents in middle America. The father returns home distraught and tells everyone it's that time. What time? Time to go, drop everything and flee. We see the parents reaching for hidden firearms and were out the door. No time to even bring along any family keepsakes.
They all pack into the car and head out. Sirens and wailing while roadblocks start to appear. We reach what seems to be a large stretch of land with buildings. A plane is within one while the parents are telling the children to get in as quickly as possible. A large obstruction stands before the plane and the father tosses it aside like it weighed nothing. He seems to have some superpowers we're not aware of.
A convoy of dark tinted suv's arrive while the plane is taxiing out on to this dirt makeshift runway. Queue the shooting. Guns shots coming out of nowhere while the plane is moving and the father is running behind shooting at the vehicles.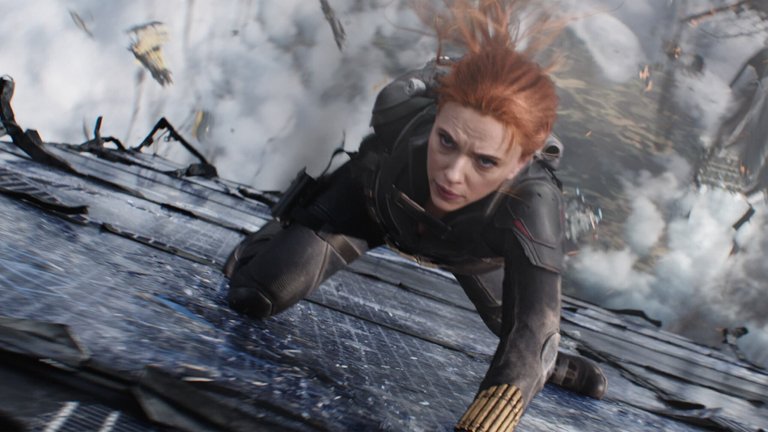 A giant leap and the father is now on one of the wings. Bullets whiz by and the mother who is piloting the plane is wounded with a gunshot. The older daughter takes over and she's told to increase the throttle. The younger daughter is scared and doesn't know what to do, she sits and watches the carnage unfold.
A lone suv is barreling towards the plane from the opposite direction and looking to be set on a direct collision course. The father is shooting back at the unending amount of suv's chasing them. Explosions left, right and center. Cars flipping onto each other. Pure carnage.
At the least minute the appropriate speed is hit and we leave the earth. The plane soars over the oncoming vehicle while dad is still hanging on to the wing.
This is the start of Black Widow.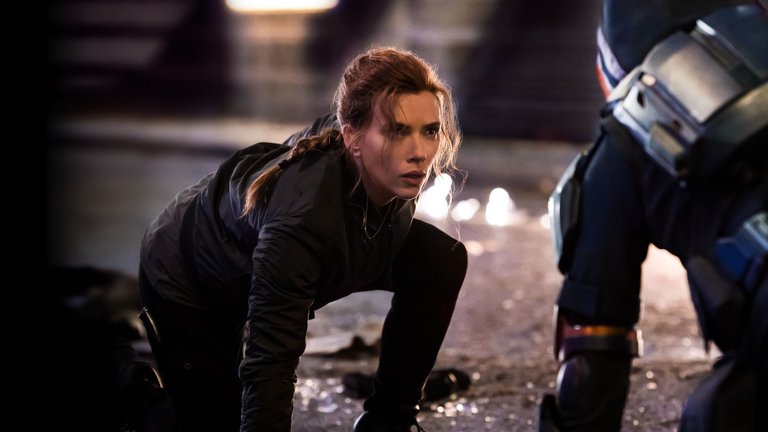 This entry in the Marvel universe deals in the more human realm if that's a thing within the superhero universe. We learn the origin story of Black Widow and what's happened to her throughout her life. There are thousands of Black Widow's that have no control over themselves. They are controlled by a third party within the so-called "Red Room".
Natasha Romanoff was awoken at some point. I don't honestly remember the details as she's been in the other Marvel films for some time. The same thing happened to her "sister" by a vial of gas but not before she killed the woman carry said vials. Only after she killed this woman and was released by the so-called spell does she realize what she's done.
The Marvel formula is in full swing in this film. Exposition, exposition, action scene, funny scene. These films fit a certain lucrative mold that has been ongoing for a long time now. In general, they're competently made while adding some humor and big action set pieces. This type of film will always be here and it will always make money.
In this case I couldn't get much out of it. While there are humorous moments it always felt forced and the story itself wasn't particularly interesting for me. This seemed to be a massive dump of exposition while rushing to the next big cg scene.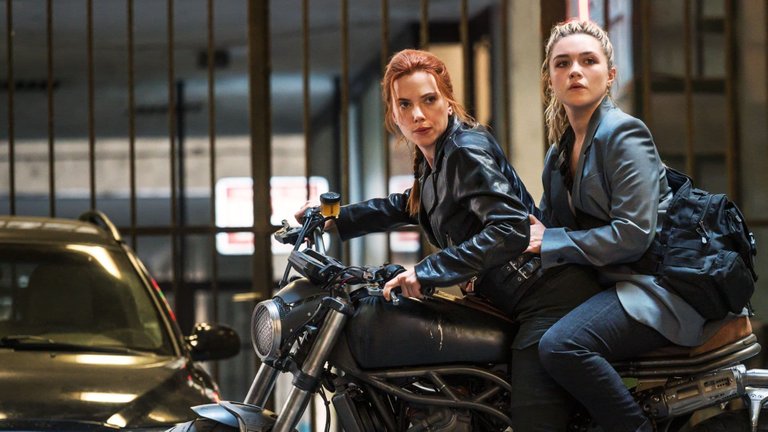 I'll still watch these films as they fill a spot at certain times but I will not go out of my way to view these films. I am curious to see when the rug is pulled out from these type of movies and what will replace it.
Superhero fatigue is a real thing and the numerous spin-offs on the television realm is contributing massively to it. There's only so much I can take before my eyes glaze over. They did it in this film at numerous points especially in the last big set piece near the end of the film.
Last but not least, what's up with that awful cover of Smells Like Teen Spirit by Nirvana? Completely ruins the song of a generation and sucks the life out of the entire purpose of the track. What a terrible choice and it's offensive to me. This is probably my biggest annoyance with this movie to be completely honest. I seriously wanted to mute the sound but at the same time I couldn't ignore this train wreck of a cover.
My patience wanes especially on this film. A big meh and a 5 from me. Rotten Tomatoes disagrees completely with a 79% critics rating and a 91% audience rating. Folks seem to love their Marvel movies and this missed the mark for me.
For the curious
Smells Like Teen Spirit by Nirvana

Smells Like Teen Spirit cover by Malia J

Smells Like Nirvana by "Weird Al" Yankovic (this is how you do parody)

---
---