Color Challenge: Monday Red with a rose hip?
I wonder if Monday should be blue and red should be Friday on these color challenges. I'm sure there must be people out there who like a Monday, not me.
So what's my red you say? You see the red but I don't know what it is to be 100% sure. A plant site tells me this is a dog rose. I looked that up and of course it looks nothing like this but the image is very nice looking.
I scroll a bit on the page and notice a rose hip. This seems to be what it is.
When walking around and I see anything like this I assume it's poisonous. I would never eat it but it does look like a cherry tomato somewhat.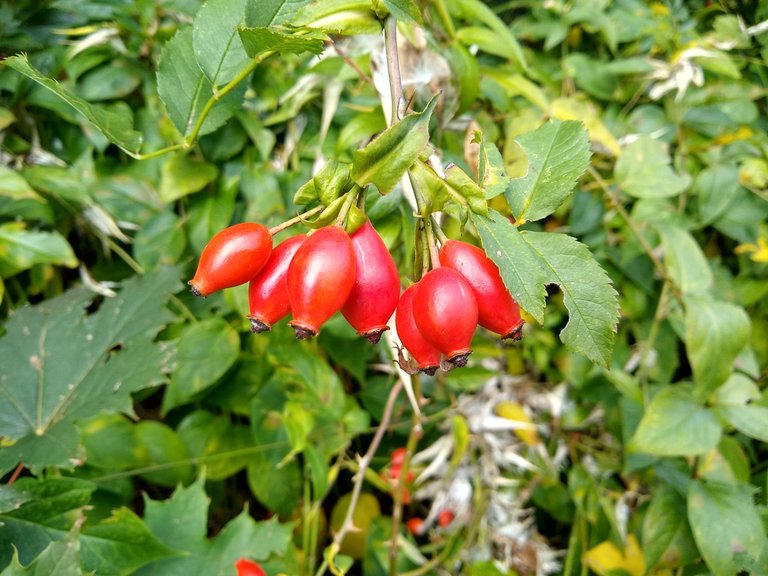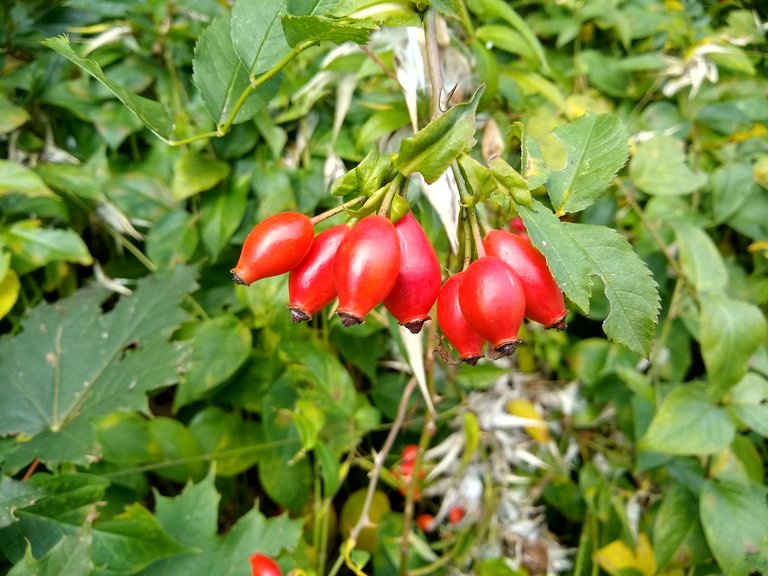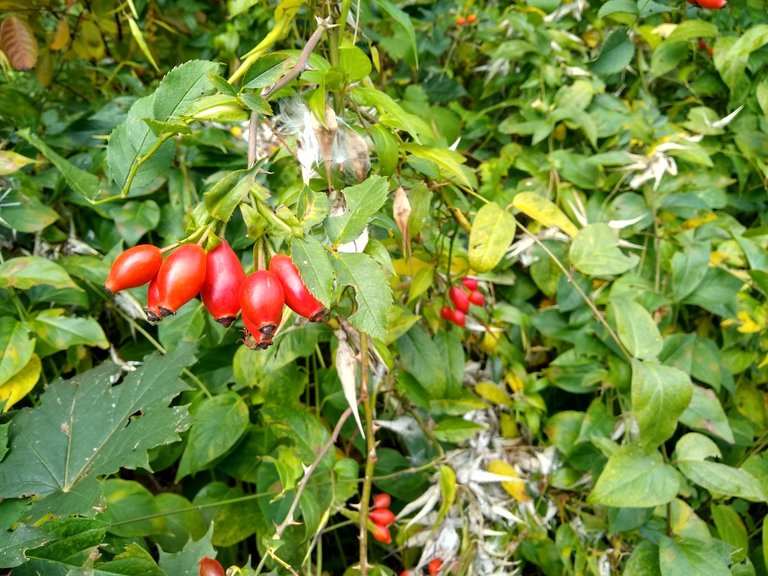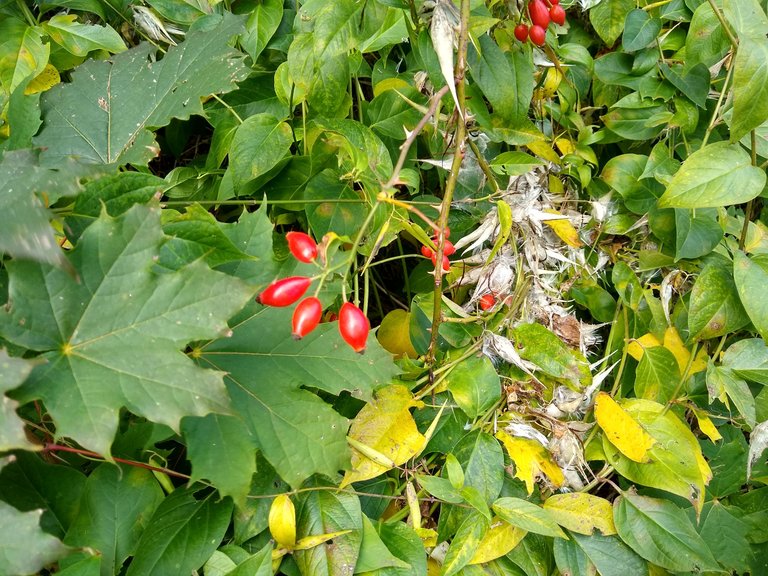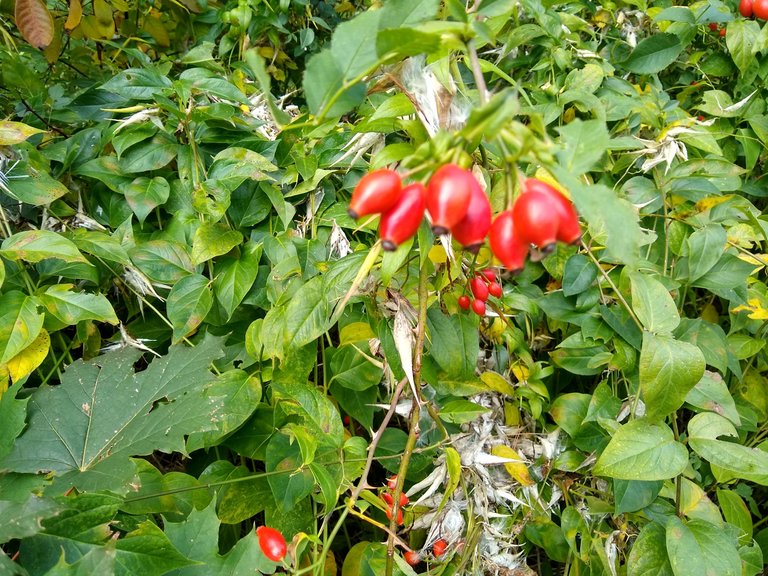 ---
---