Travel Blog - Last day in Sardinia

Hey everyone,
I'm back home now, but I just wanted to give you a quick update on what happened on the last day and on the day of my departure.
The seventh and last full day in Sardinia was not very exciting. I just wanted to have another relaxing day without doing much. The day started with breakfast, followed by an hour at the hotel pool. The water in the pool was cold, but also refreshing, especially because it was already quite hot in the morning. I also lay by the pool and read for a while, it was a good start of the last day.
Then I went to Palau to shop, because I wanted to buy souvenirs and after visiting some shops I was able to find a nice magnet for my heater. Then it was already noon and I actually wanted to eat something at Ristorante Il Pirata, but unfortunately the restaurant doesn't open until 7:00 p.m. (which, by the way, is not unusual in Italy, because the main meal of the day is eaten here in the evening). So I had to look for another restaurant and ultimately decided on La Gritta.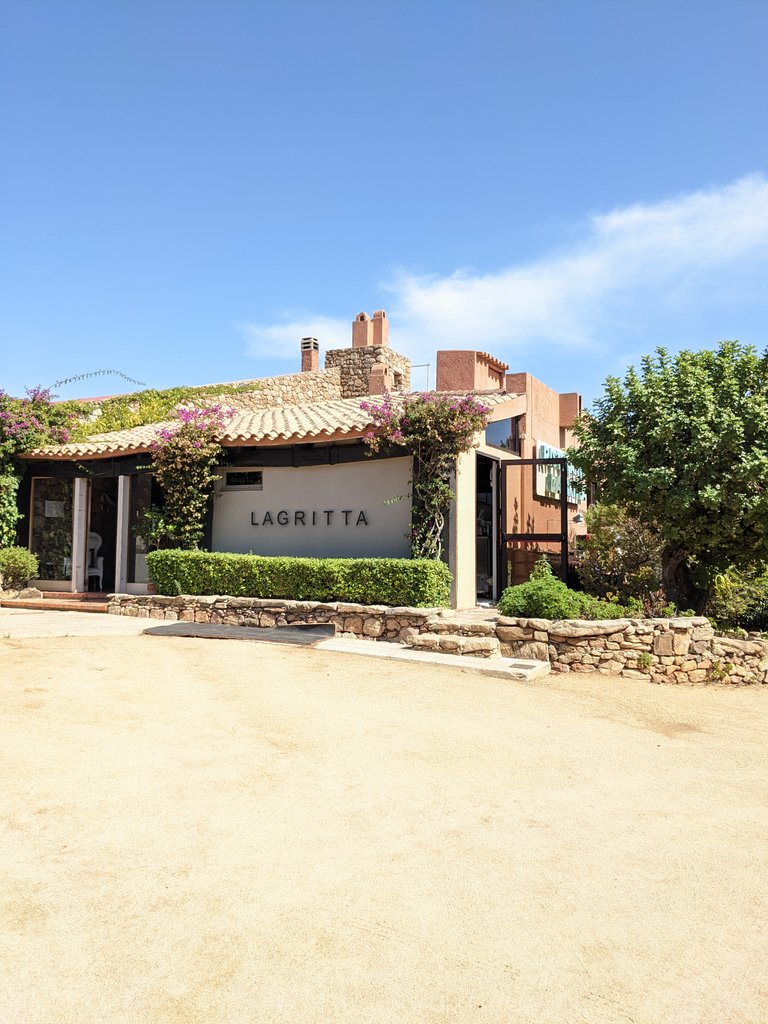 The restaurant is very well located, you have a great view of the sea, but it is also very classy. The prices are actually higher than what I would normally pay, but at the moment I didn't care. I ordered a 30€ fish and it came relatively quickly after a small appetizer.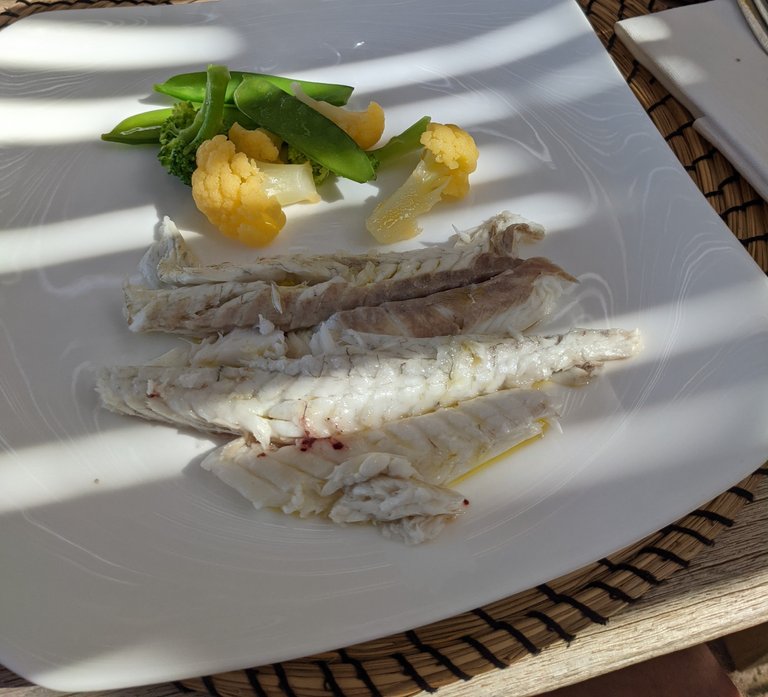 The fish was tasty, even though it had some fish bones in it, but the portion was a little too small for me, especially for that price.
Then I went to the beach. I lay in the sun a lot and relaxed, but I also swam a lot.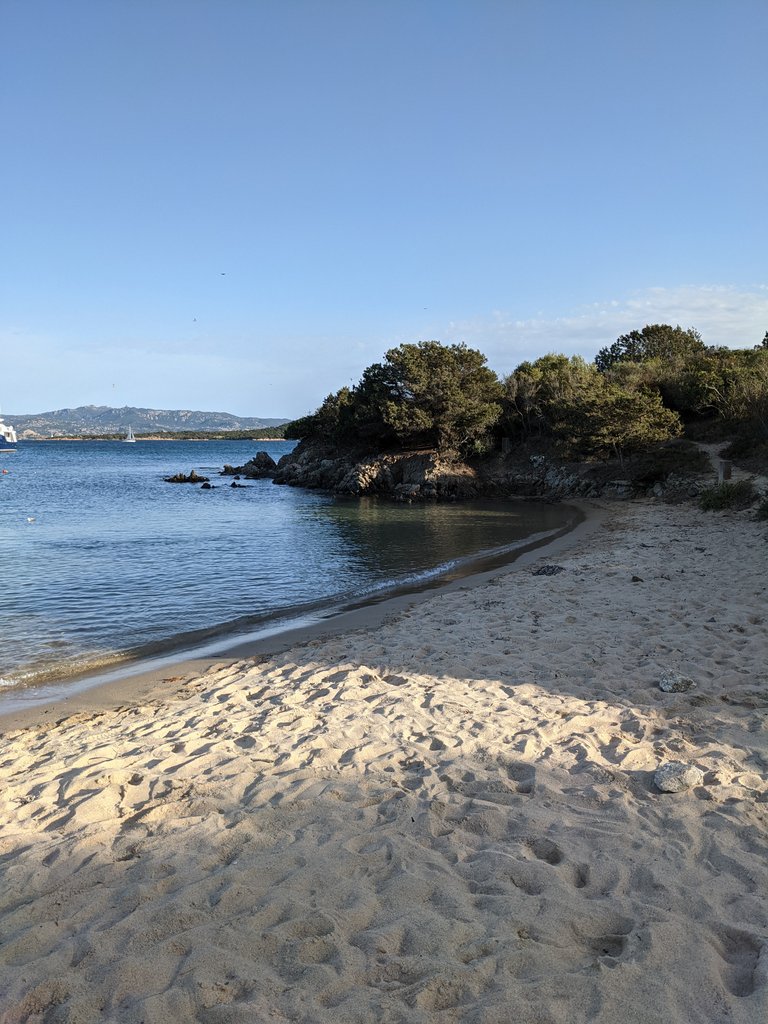 I also went snorkeling and saw a couple of cool fish. On the stones in the water I could also see a lot of sea urchins, which are very common in Sardinia. You should therefore be very careful not to step into them when swimming.
In the evening I had another delicious meal in the hotel before packing and getting to sleep early. It was a strange feeling to know that the last real day of vacation was over, but the idea of ​​being able to sleep in my own bed again definitely helped a lot.
On the day of departure I had to get up at 6:40 a.m., which was pretty difficult for me. But at least I could see a wonderful sunrise at that time, which was definitely very impressive.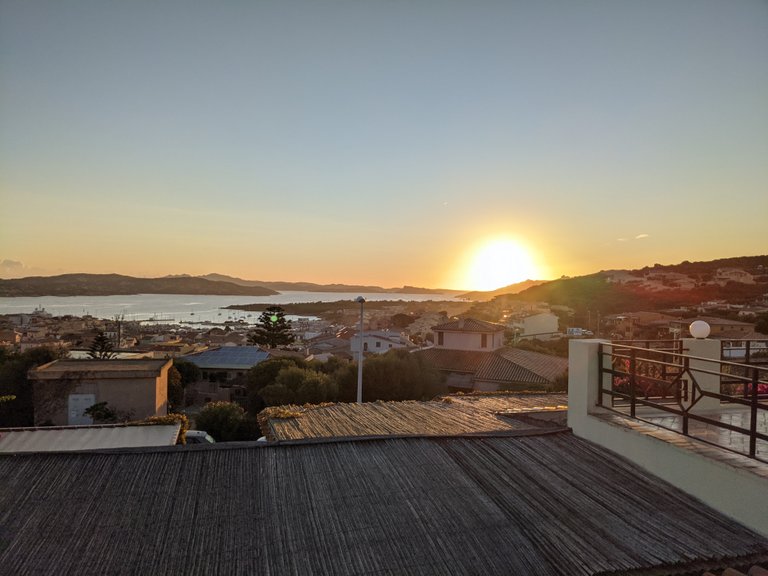 It was a nice end to a wonderful vacation.
Then it was time to return to the airport in Olbia, which took about 1 hour. The trip was through the mountainous inland of the island and I enjoyed the view one last time.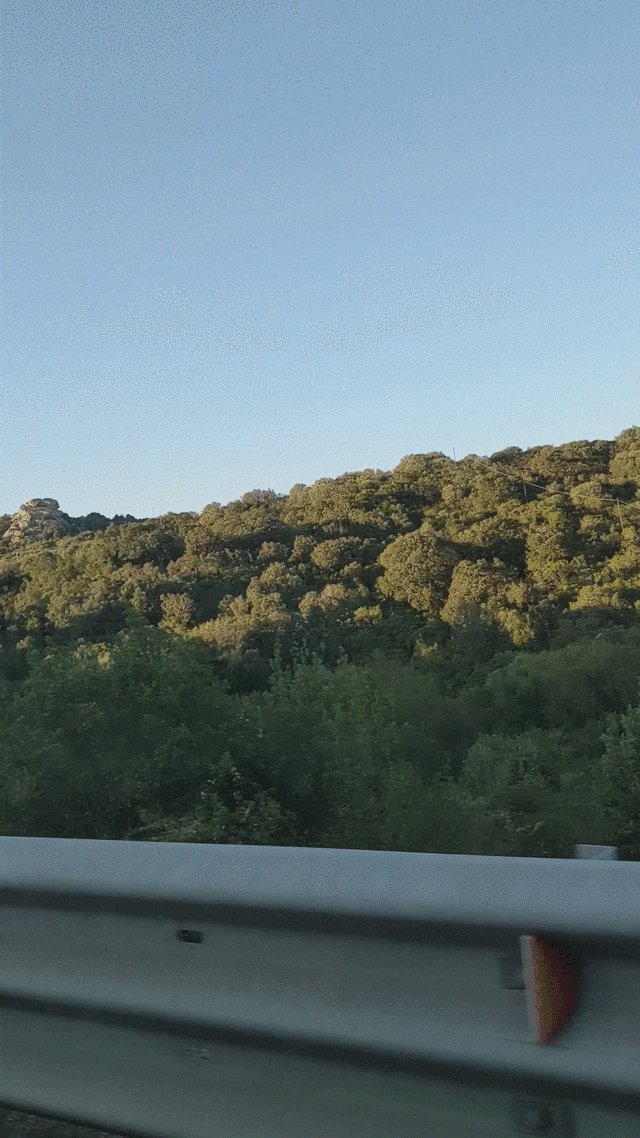 The return flight went very well, although I actually don't like flying, but in the end it was not as bad as I feared.
Now the vacation is unfortunately over, but it was a wonderful time: at some point I will definitely travel back to Sardinia and explore even more of this impressive island. I also had a lot of fun reporting about my experiences on Hive daily. I hope I was able to convey my impressions well and thanks to everyone who took the time to read my posts.
Cheers ✌️
---
---