The Size of a Silver Dollar
This is one that I can reproduce reliably.
One ounce silver Philly in a silver bezel - see final image.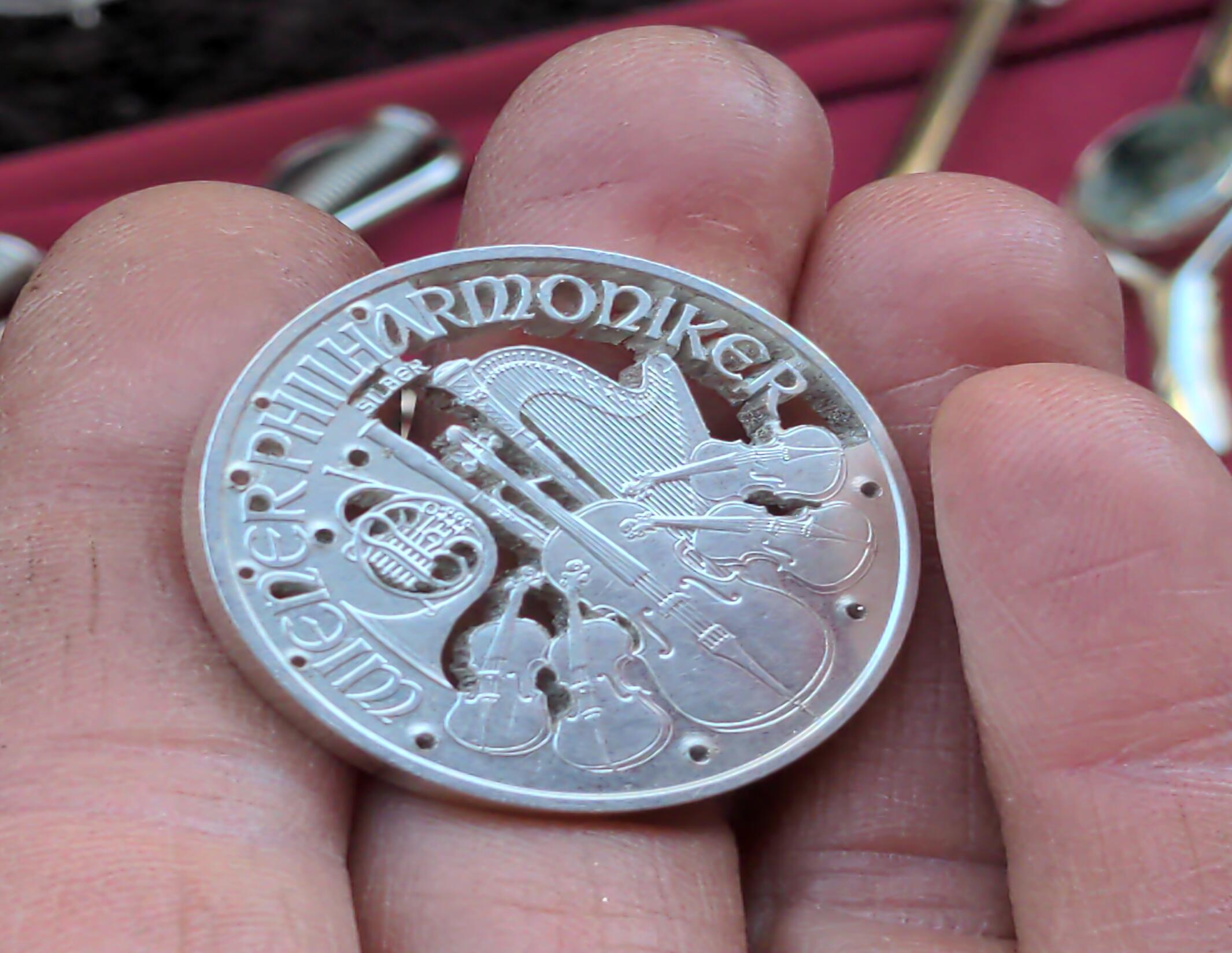 I started with a beautiful one ounce coin and drill through it in several places so that I can get my jeweler's saw blade into the small places that will be removed. In this case, I am cutting around each letter and each instrument.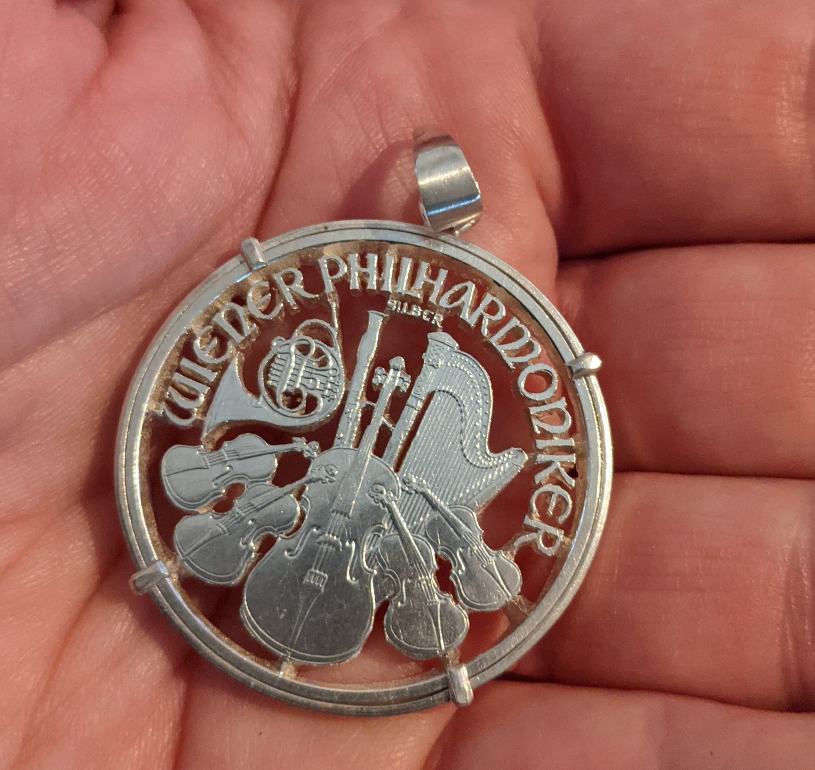 It is not a rare coin. It is not hard to find them in very good condition because they are very popular as an investment. Uncut, this coin weighs 31.1 grams. The finished pendant weighs 24.9 grams
I have several of these coins in case I get many orders, but once this coin (the one pictured) is sold, it will take two weeks to finish another one.
Considering the cost of the coin plus my time to craft it into a piece of jewelry, I am asking fifty nine dollars worth of Hive, HBD, or PART, plus three dollars for shipping ($6.00 for Express).
To purchase on Particl, simply comment below and I will run an ad there. This allows you to have the protection of escrow services. Make sure to let me know if you want it shipped as simple international mail or express international - with tracking number.
In case you want tracking, they do request your email address and phone number. They promise six to ten days depending on what country you live in.
My Art Portfolio
---
---