Ten Shekel Palms and Fruit - Pendant
This one is made from an Israeli 10-shekel coin that is still in circulations today.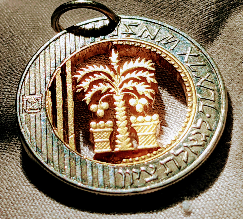 It is not longer just a flat piece of metal used for paying for breakfast, now it is something that you can wear. Consider it a piece of art directly from Israel and hand crafted in South America in the streets of San Telmo.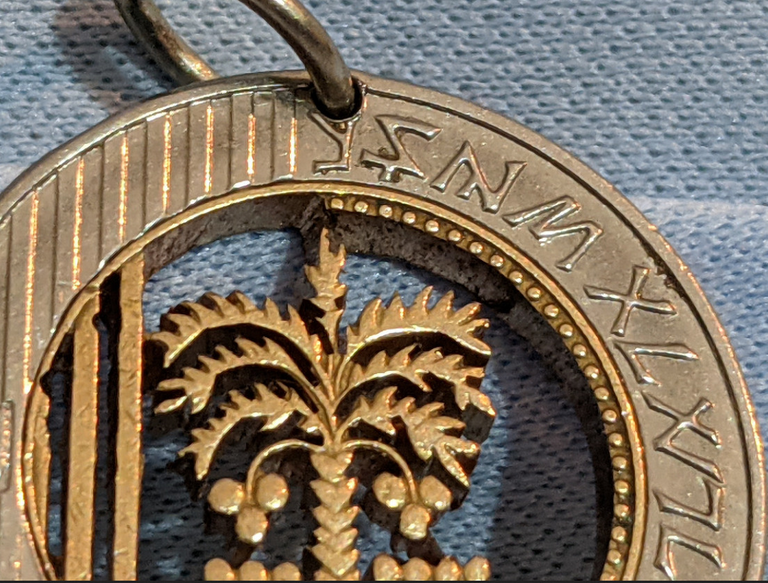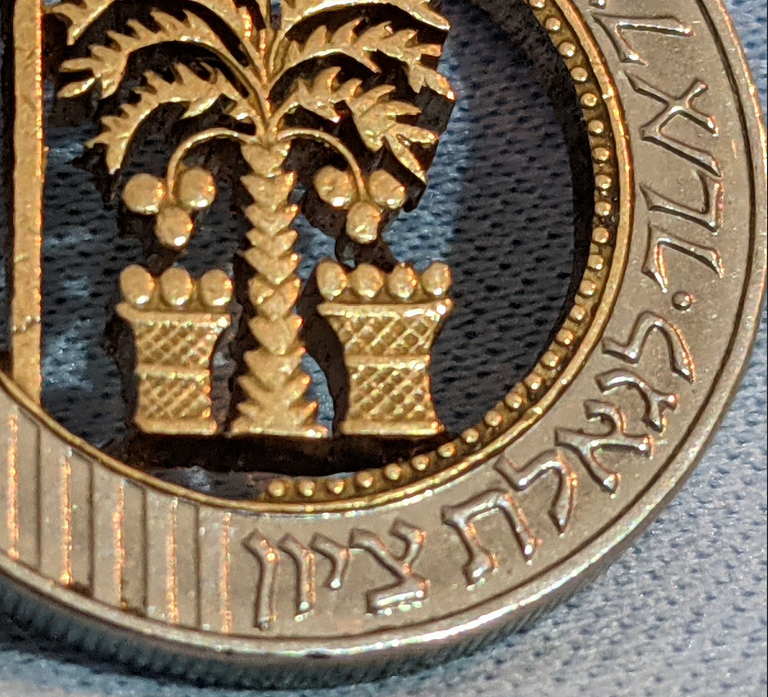 Note the detail added to this coin by taking away some metal here and there.
Considering the cost of the coin plus my time to craft it into a piece of jewelry, I am asking eighteen dollars worth of Hive, HBD, or PART, plus three dollars for shipping ($6.00 for Express).
To purchase on Particl, simply comment below and I will run an ad there. This allows you to have the protection of escrow services. Make sure to let me know if you want it shipped as simple international mail or express international - with tracking number.
In case you want tracking, they do request your email address and phone number. They promise six to ten days depending on what country you live in.
My Art Portfolio
---
---