I Found the Plate. ⚽ River Plate
Heading down the paved bike path, I happened upon the River plate stadium and the Museum of River.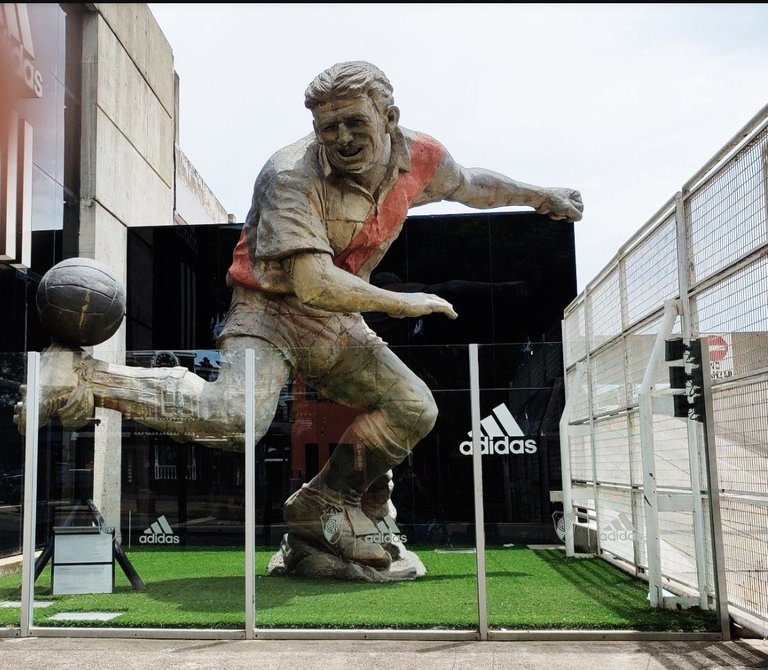 Believe it or not this guy is a couple stories tall. He's kicking that ball just east of the museum. At the very right of the picture below...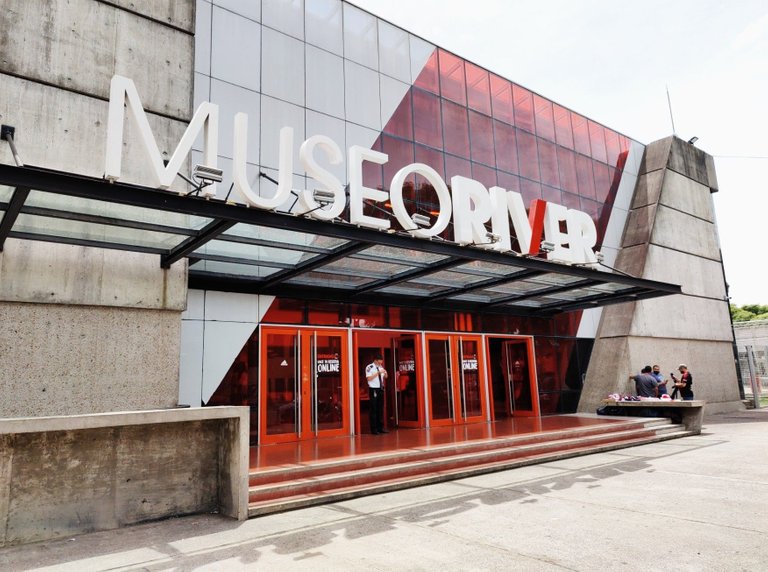 I backed up as far as I could, but it is really hard to get any kind of full shot of the stadium. I just barely fit the name in frame.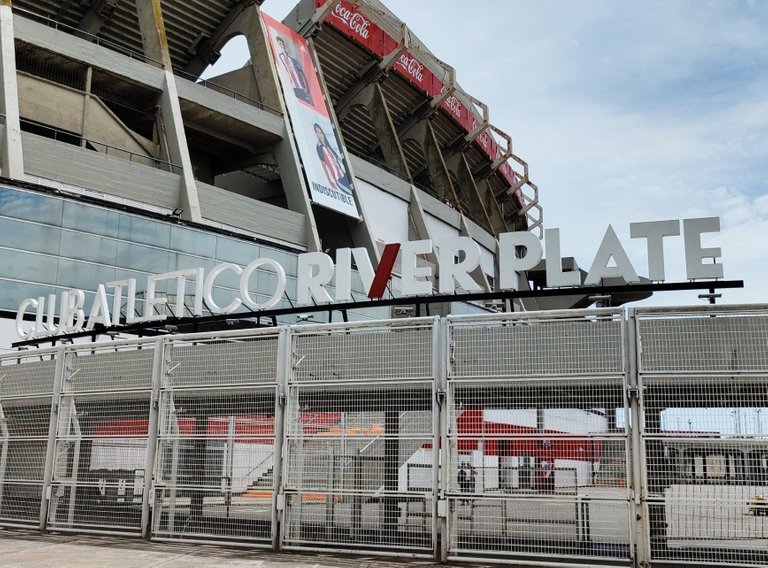 If you are in Buenos Aires and you can't find the River Plate Stadium, Just follow the yellow brick road, I mean, the bike path from San Isidro to Downtown and you will not be short on things to see.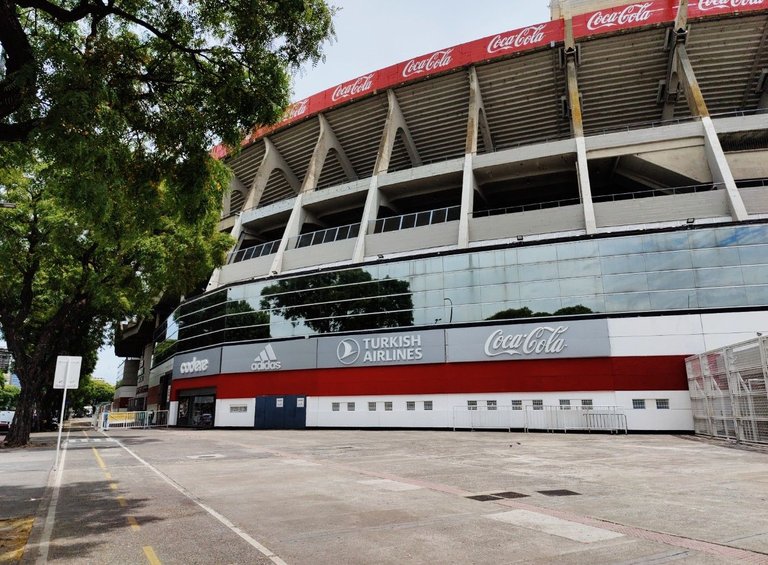 That's how I ended up here. Kudos too Pinmapple for such a nice community and a great way to map out places around the world. I hope I did it right.
---
---