Costanera at Night
Took a walk along the coast near the outlet to the ocean last night. I started at the fishing club, which you see off in the distance.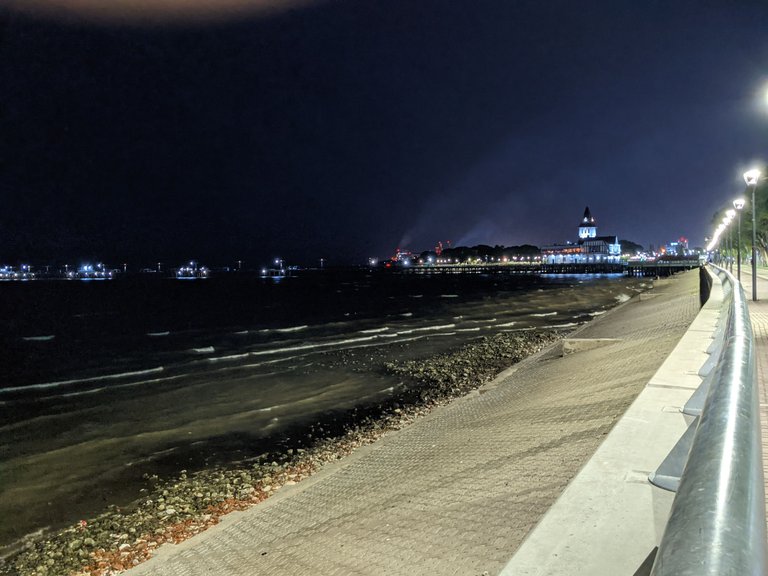 You can see the long pier off to the left of the big cottage-style clubhouse. All of what you see in this post runs nearly three-quarters of a mile along the river's mouth to the ocean. See the map below.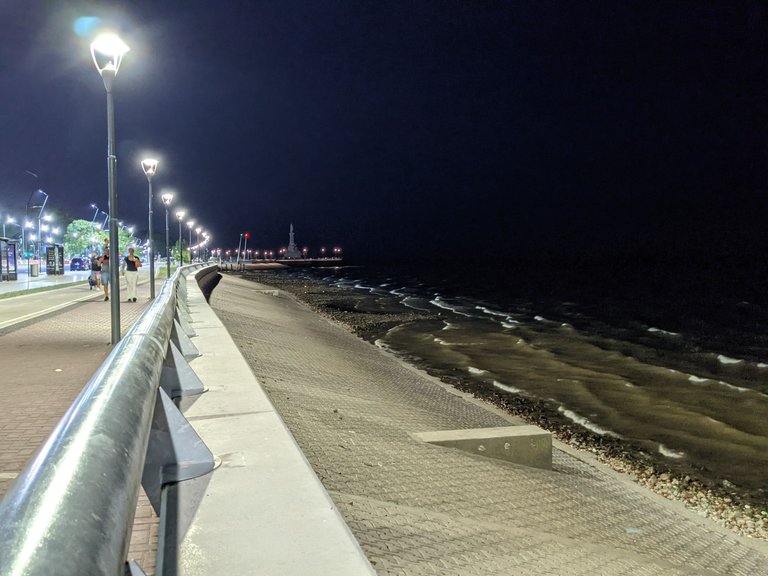 There are fishermen near the water, a bike path right behind us, and the Aeroparque Airport across the street from that.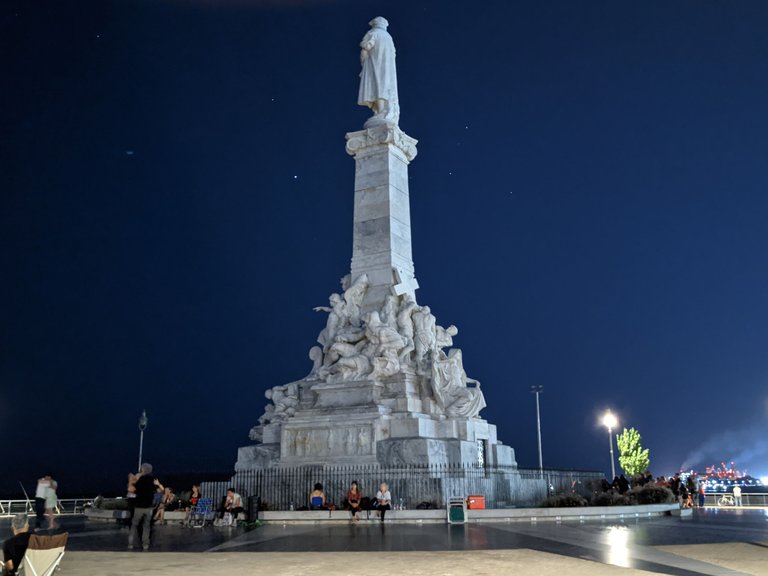 At the Northern end, there is a large park with a paved plaza at the point going out over the water. You will find tango being danced well into the night as there was last night.
Here's a closer shot of the statue.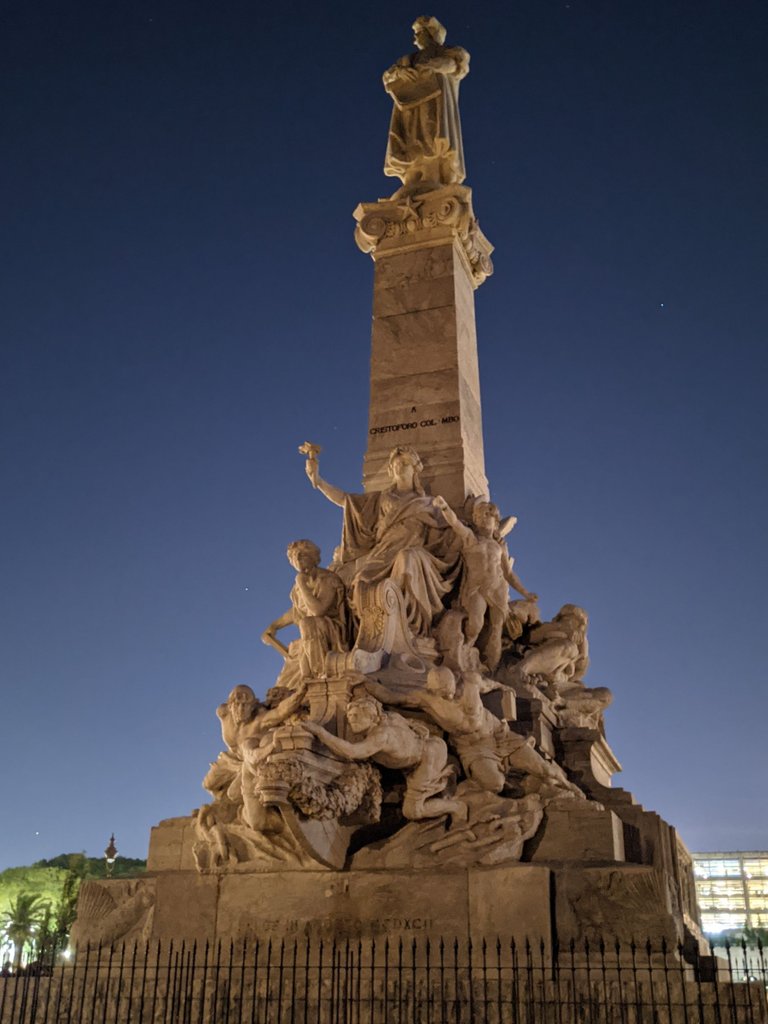 This part faces the water. Turn around and do you have the blackest sky filled with stars.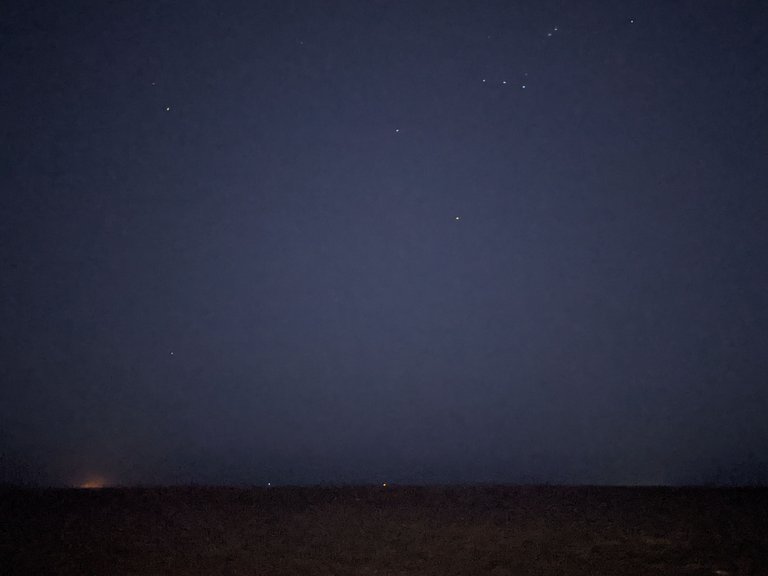 Adjacent to the airport, walking the coastline!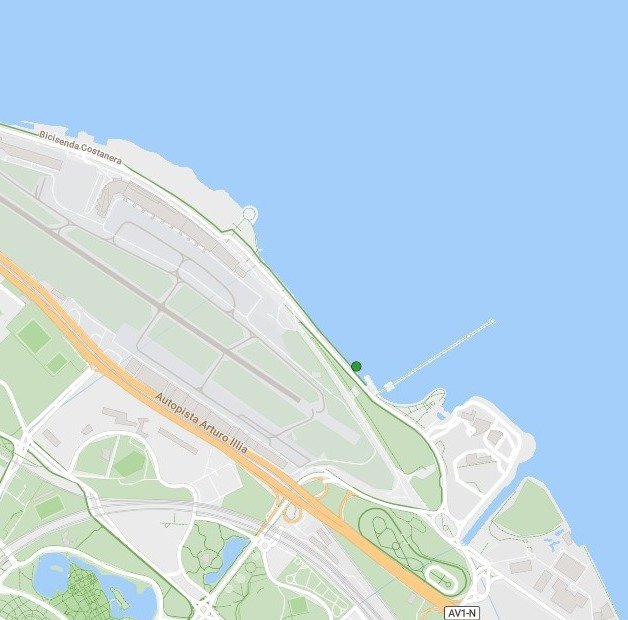 all images taken by this author.
---
---