Hive Open Mic Week 134: Vicente Fernandez/Perdon (Cover) @brujulamusical

---
---
En primer lugar, quiero desearles un feliz inicio de mes y comentarles que para esta semana 134 les voy a interpretar una canción a dos voces del cantante Vicente Fernández en la versión especial que realizo con su hijo.
Para la producción de esta entrada, luego de haber grabado el video grabe la segunda voz que escuchan de fondo con el software de producción reaper tal como se los detallo más adelante para hacer el tema más completo.
Decidí cantar este tema porque más allá de llevar el mismo nombre de la mención de esta semana por lo cual agradezco y felicito a @yetxuni por haber tomado esa iniciativa, esta canción la conocí cuando tenía al rededor de los 10 años cuando a penas empezaba a dar mis primeros pasos en la música y una vez que la escuche se transformó en el himno de mis duchas, recuerdo que solía ponerme la tapa de uno de los recipientes de agua de sombrero y me ponía a dar gritos con esta canción. Es muy especial poder recordar estos momentos, compartirlos con ustedes y disfrutar de este trabajo que hago con muchísimo cariño.
Además que resulta muy especial ver como padre e hijo hacen este trabajo tan increíble y con un éxito indiscutible en esa época y actualmente sigue vigente este tema.
También quiero saludar a la familia de curadores del Open Mic @mipiano, @daniel2001, @juliopalomo, @jesuslnrs, @musicandreview y @fernanblog y muy especialmente a su máximo líder @cabelindsay.
Espero que esta entrada sea agradable para todos ustedes.
First of all, I want to wish you a happy beginning of the month and tell you that for this week 134 I am going to interpret a song with two voices of the singer Vicente Fernandez in the special version that I made with his son.
For the production of this entry, after having recorded the video I recorded the second voice that you hear in the background with the production software reaper as I detail below to make the song more complete.
I decided to sing this song because beyond having the same name of this week's mention for which I thank and congratulate @yetxuni for taking this initiative, I knew this song when I was around 10 years old when I was just starting to take my first steps in music and once I heard it, it became the anthem of my showers, I remember that I used to put the lid of one of the water containers as a hat and I started to scream with this song. It is very special to be able to remember these moments, share them with you and enjoy this work that I do with great affection.
It is also very special to see how father and son do such an incredible job and with an unquestionable success at that time and currently this song is still in force.
I also want to greet the family of Open Mic curators @mipiano, @daniel2001, @juliopalomo, @jesuslnrs, @musicandreview and @fernanblog and especially its top leader @cabelindsay.
I hope this post is enjoyable for all of you.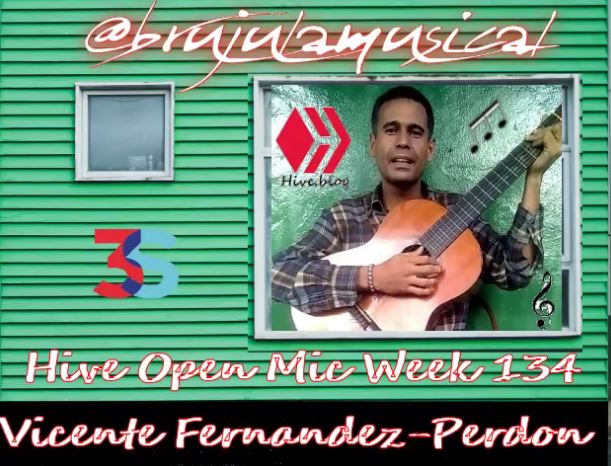 LETRA
Perdón
Vicente Fernández
Perdón
Vida de mi vida
Perdón
Si es que te he faltado
Perdón
Cariñito amado
Ángel adorado
Dame tu perdón
Jamás
Habrá quien separe
Amor
De tu amor al mío
Porque
Si adorarte ansio
Es que el amor mío
Pide tu perdón
Sí, tú sabes que te quiero
Con todo el corazón (tú sabes que te quiero)
Con todo el corazón, con todo el corazón
Que tú eres el anhelo (que tú eres mi esperanza)
De mi única ilusión, de mi única ilusión
Ven, calma mis angustias (es)
Con un poco de amor (la dicha que me alcanza)
Con un poco de amor, que es todo lo que ansia (cuando ama)
Que es todo lo que ansia (cuando ama)
Mi pobre corazón


Les dejo un musical saludo lleno de mucha buena vibra y armonía para todos, espero verlos pronto, la vida es una sola así que sonríe, sé feliz y si tu día esta gris recuerda que mañana vendrá uno nuevo.
I leave you a musical greeting full of good vibes and harmony for all of you, I hope to see you soon, life is only one so smile, be happy and if your day is gray remember that tomorrow will come a new one.

La Portada fue editada con Microsoft Power Point
Editor de Video
VSDC

Traductor utilizado


Si deseas conocer de esta plataforma blockchain que sigue creciendo a pasos agigantado te invito a pinchar aquí y echar un vistazo.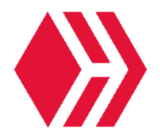 Tambien te invito a publicar tus videos en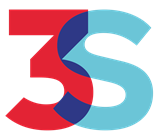 Y se parte de esta maravillosa comunidad.

Gracias por tu visita, espero te halla gustado mi actuación y vuelvas pronto por mucha mas melodías llenas de cariño de parte de este servidor. Buena vibra y que Viva la música.
Thank you for your visit, I hope you liked my performance and come back soon for much more melodies full of love from this server. Good vibes and long live the music.
Acepto cualquier sugerencia que pueda ayudarme a crecer en esta hermosa comunidad.
Copyright @brujulamusical. All rights reserved.
---
---
▶️ 3Speak
---
---