Fatass Journal... 2021#325 - November 22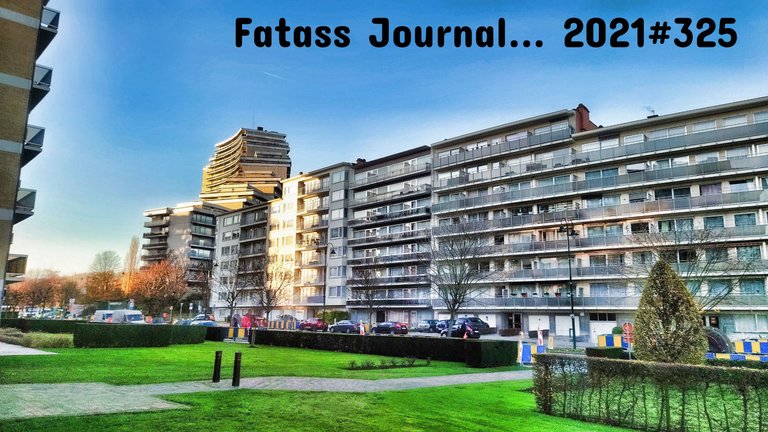 Dziś konieczność zaprowadziła mnie znów na Molenbeek. Byłem tam wielokrotnie, ale dopiero dziś poczułem się nieswojo. Zaparkowałem niedaleko bloku w którym przyjmuje lekarka żony. Molenbeek jest oddalone od centrum ale wciąż trzeba tam płacić za parking. Najbliższy parkomat był nieczynny, więc musiałem poszukać innego. Zauważyłem go kilkaset metrów dalej po drugiej stronie ulicy. Jednocześnie zauważyłem dwóch dziwnych zakapturzonych gości na skrzyżowaniu, którzy skanowali okolicę. Po za tym okolica jest bardzo spoko, co prawda zawsze byłem tam tylko za dnia, więc mogę mieć wypaczone postrzeganie rzeczywistości. Bynajmniej nie postrzegam Molenbeek jako "centrum islamskiego terroryzmu", łatka ta przylgnęła do tej dzielnicy po tym jak jeden z zamachowców z Paryża (2015), inny z Breukseli (2016) pochodzili z tej dzielnicy. Ja potrzegam Molenbeek-Saint-Jean zaraczej jako ogromne osiedle w którym znalazło swój azyl zbyt wielu migrantów, pomimo pewnych sukcesów, brak perspektyw dla młodych ludzi pozostaje poważnym problemem.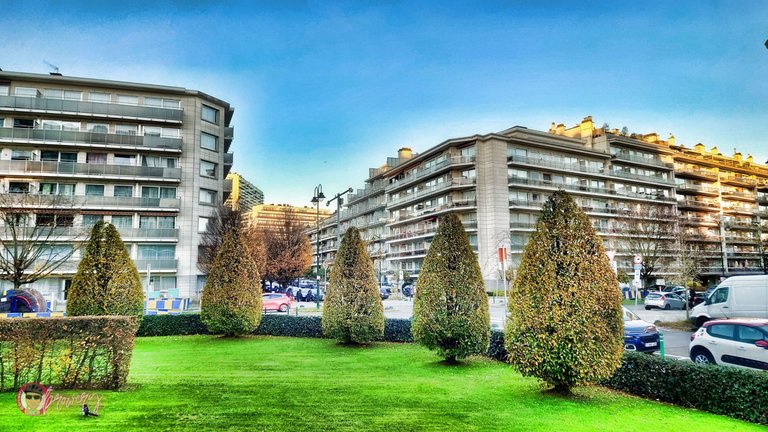 [ENG] Today necessity took me to Molenbeek again. I have been there many times, but only today I felt uncomfortable. I parked near the block where my wife's doctor works. Molenbeek is further away from the centre but you still have to pay for parking there. The nearest parking meter was out of order, so I had to look for another one. I spotted one a few hundred metres away on the other side of the street. At the same time, I noticed two strange hooded guys at the intersection scanning the area. Apart from that, the area is very cool, admittedly I have always been there only during the daytime, so I may have a distorted perception of reality. I certainly don't see Molenbeek as a "centre of Islamic terrorism", a label that stuck to the neighbourhood after one of the Paris bombers (2015), another of the Brexit bombers (2016) came from this neighbourhood. I see Molenbeek-Saint-Jean more as a huge settlement where too many migrants have found their refuge, despite some successes, the lack of prospects for young people remains a serious problem.
Fotki z piątkowego spaceru po centrum Mons. / Photos from Friday's walk through the centre of Mons.
---


Dystans pokonany w 2021 roku: 4131,28 km - z podziałem na dyscypliny:
| Dyscyplina | Dystans |
| --- | --- |
| Spacer / Marsz / Nordic Walking | 2999,29 km (6,7 km) |
| Kolarstwo / Rower MTB | 912,27 km |
| Jogging / Bieganie | 219,72 km |
---

6 season #POLIAC will be back on 1 January 2022.
Wciąż dopracowuję pomysły odnośnie kwalifikacji dla nowych i powracających uczestników. Myślę, że w pierwszej kolejności będę brał pod uwagę regularność raportów, a następnie osiągane wyniki. Jeżeli ktoś chciałby dołączyć do zabawy zapraszam do zgłaszania się, można to zrobić pod tym postem.
[ENG] I am still refining ideas about qualifications for new and returning participants. I think I will take into account the regularity of reports first and then the results achieved. If anyone would like to join in the fun I invite you to apply, you can do so under this post.

This report was published via Actifit app (Android | iOS). Check out the original version here on actifit.io




22/11/2021

14270

---
---