Fatass Journal... 2021#280 - October 7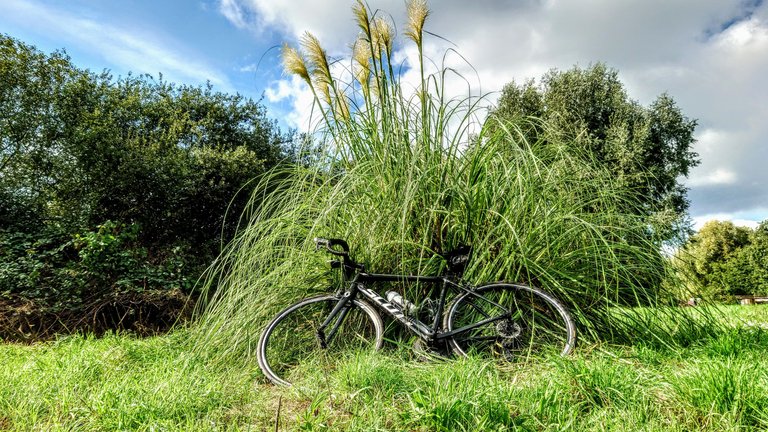 Pogoda taka jak w kinie Bollywood, czasem słońce, czasem deszcz. Wczoraj deszcz i silny wiatr a dziś słonecznie i prawie bezwietrznie. Postanowiłem wykorzystać dobrą pogodę na rowerową przejażdżkę, ostatnio zaniedbałem rower, a wszystko przez to, że zawsze miałem coś do słuchania, a na rowerze nigdy tego nie robiłem. Aż do dziś.
[ENG] Weather like in Bollywood cinema, sometimes sun, sometimes rain. Yesterday it rained and was windy, today it was sunny and almost windless. I decided to take advantage of the good weather for a bike ride, I have neglected cycling lately, all because I always had something to listen to, and I never did it on the bike. Until today.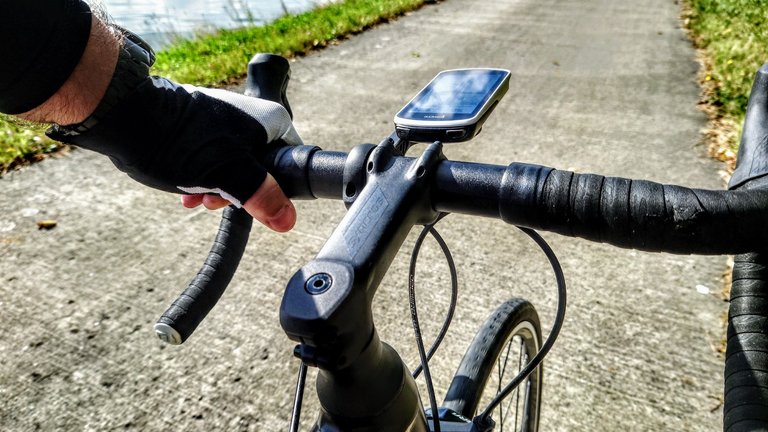 Tak wiem, że wielokrotnie pisałem, że nie wyobrażałem sobie jazdy na rowerze "w słuchawkach". Chciałem sprawdzić jak będę się czuł w takiej sytuacji. Zaplanowałem tak trasę, żeby większość była po wyłączonych z ruchu drogowego ścieżkach rowerowych i ruszyłem. Miałem kilka wątpliwości, głownie czy słuchawki nie wypadną z ucha i czy nie będą mi przeszkadzały w czasie jazdy.
[ENG] Yes I know I've written many times that I couldn't imagine riding a bike "with headphones". I wanted to see how I would feel in such a situation. I planned my route so that most of it would be on non-traffic bicycle paths and I set off. I had a few doubts, mainly whether the headphones would not fall out of my ears and whether they would not disturb me during the ride.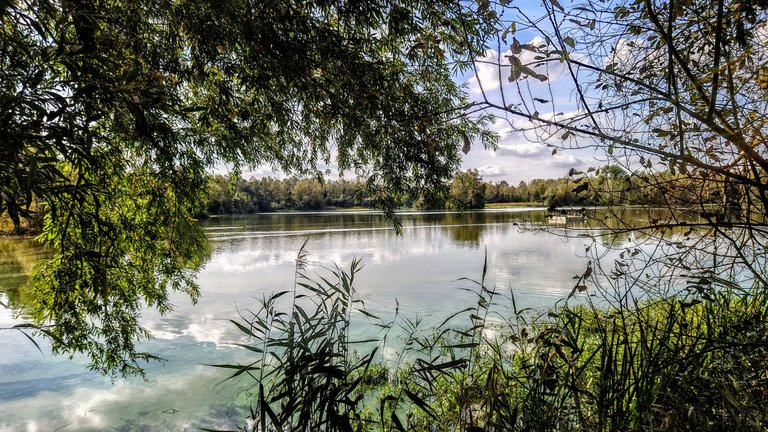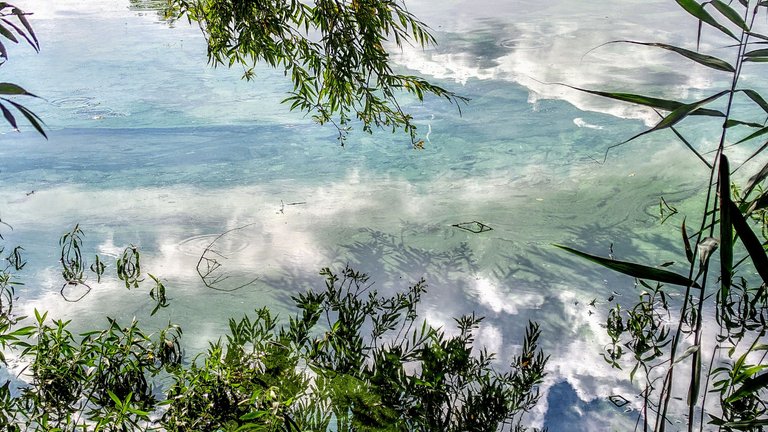 Słuchawki doskonale trzymały się w uszach, muszę pochwalić Sony za bardzo dobre wykonanie. Wcześniej testowałem je w trakcie spacerów i joggingu, wtedy też doskonale się trzymały. Druga zaleta to noise-cancelling, przydaje się szczególnie gdy... wieje wiatr. Normalnie wkurzałbym się o szum wiatru zakłóca odtwarzane treści, a nie chcę podgłaszać. Noise-cancelling odcina prawie wszystkie dźwięki z otoczenia, okazało się, że nawet w trakcie jazdy na rowerze był przydatny.
[ENG] The headphones stayed in my ears perfectly, I have to praise Sony for very good workmanship. Earlier I tested them while walking and jogging, then they also held perfectly. The second advantage is noise-cancelling, especially useful when... when the wind is blowing. Normally I would be annoyed that the wind noise is interfering with the content being played, and I don't want to turn it up. Noise-cancelling cuts out almost all background noise, and I found it useful even while cycling.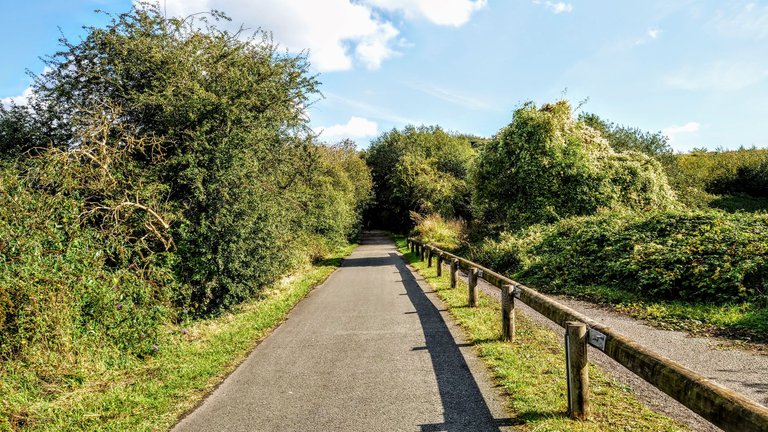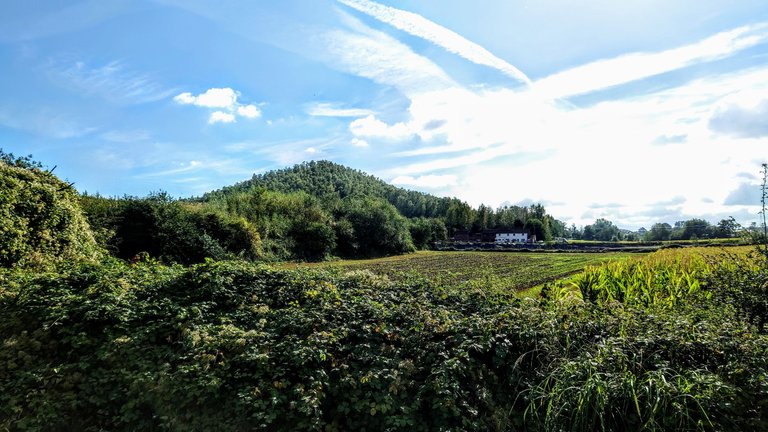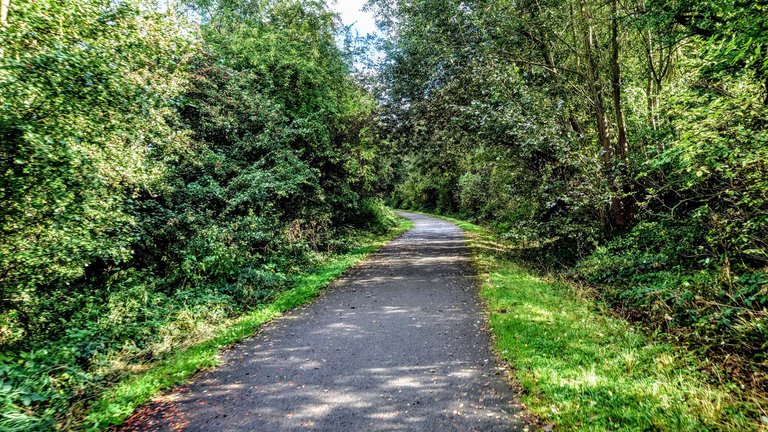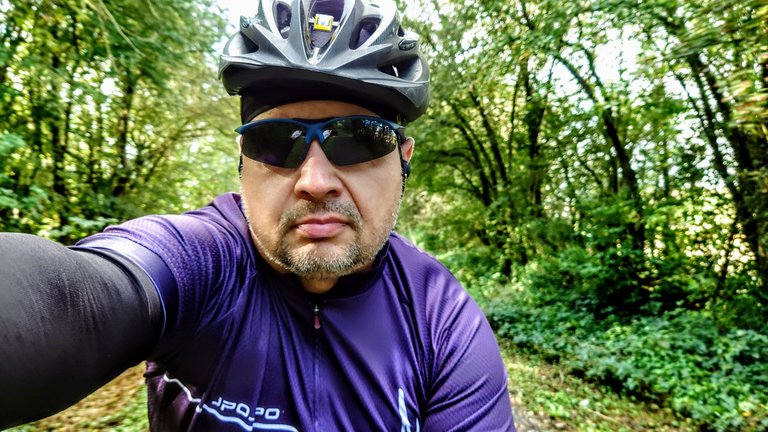 Wyjechałem z domu w stronę kanału i pomyślałem, że później zastanowię się co dalej. Ruszyłem wzdłuż kanału na zachód, parę kilomertów za Baudour ścieżka nad kanałem była zamknięta, a że nie chciałem wracać tą samą drogą to skręciłem na południe i w Boussu ponownie wjechałem na ścieżkę rowerową, która kończy się przed Mons.
[ENG] I left the house towards the canal and thought I would think about what to do next later. I headed west along the canal, a couple of kilometres past Baudour the canal path was closed and as I didn't want to go back the same way I turned south and at Boussu rejoined the cycle path which ends before Mons.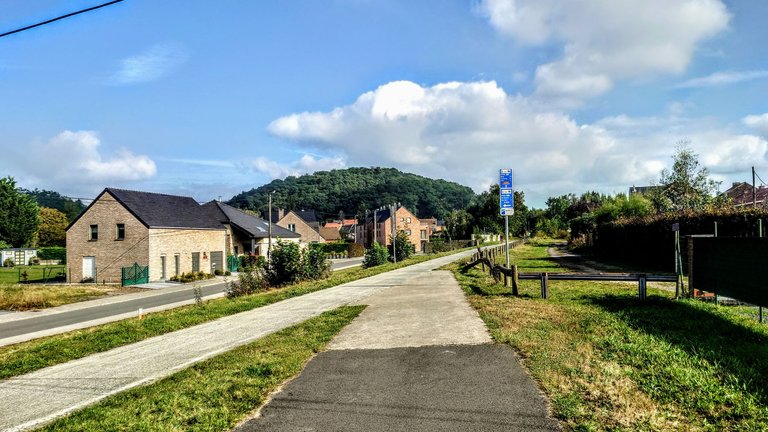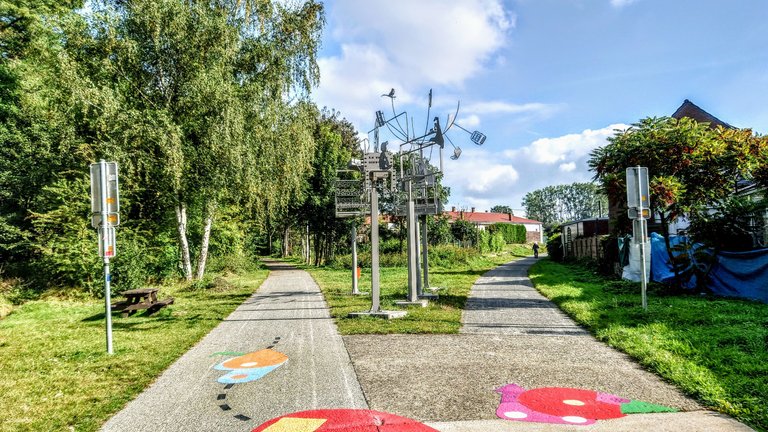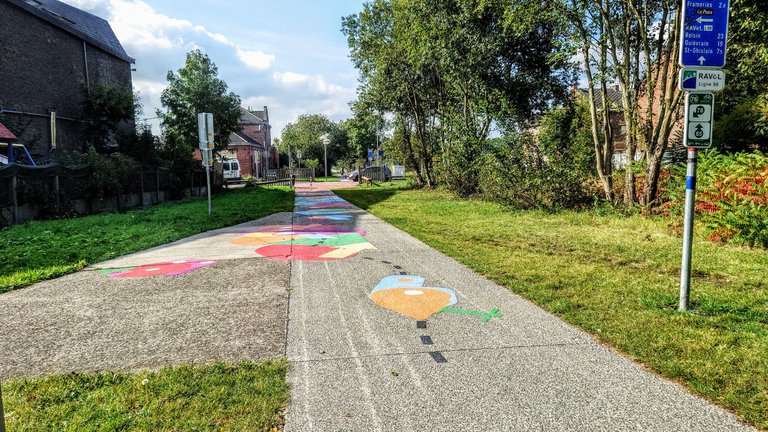 Ostatnie pięć kilometrów musiałem przejechać po normalnych drogach w ruchu ulicznym, ale wtedy już wiedziałem, że słuchawki mi nie przeszkadzają w normalnej jeździe. Mógłbym powiedzieć, że nawet pomagały, bo zamiast rozmyślać ile już przejechałem, ile jeszcze do domu itp wsłuchałem się w audiobooka i nawet nie zorientowałem się, że przejechałem blisko 50 kilometrów. Tak, więc zmieniam zdanie na temat słuchania muzyki, audiobooków, czy podcastów na rowerze. W pewnych warunkach przy niewielkim ruchu drogowym lub na ścieżkach rowerowych zapewne nie raz jeszcze to zrobię.
[ENG] I had to drive the last five kilometres on normal roads in traffic, but by then I knew that the headphones didn't bother me in normal cycling. I could say that they even helped, because instead of thinking about how much I've already driven, how much more I have to go home, etc., I listened to the audiobook and didn't even realize that I'd cycled almost 50 kilometres. So, I am changing my mind about listening to music, audiobooks or podcasts while cycling. In certain conditions with little traffic or on bike paths I will probably do it more than once.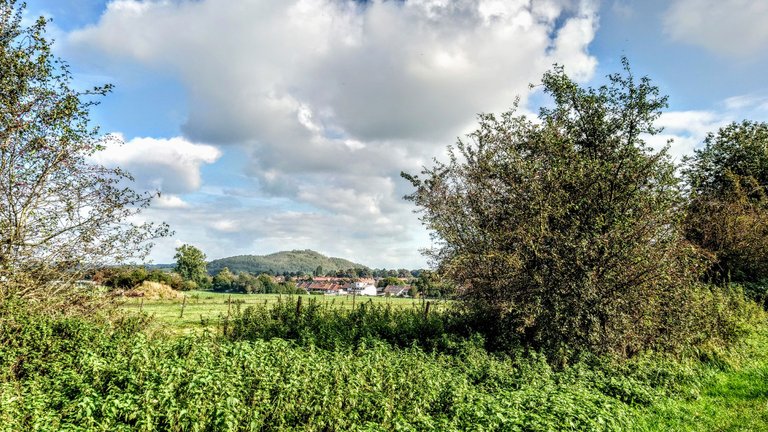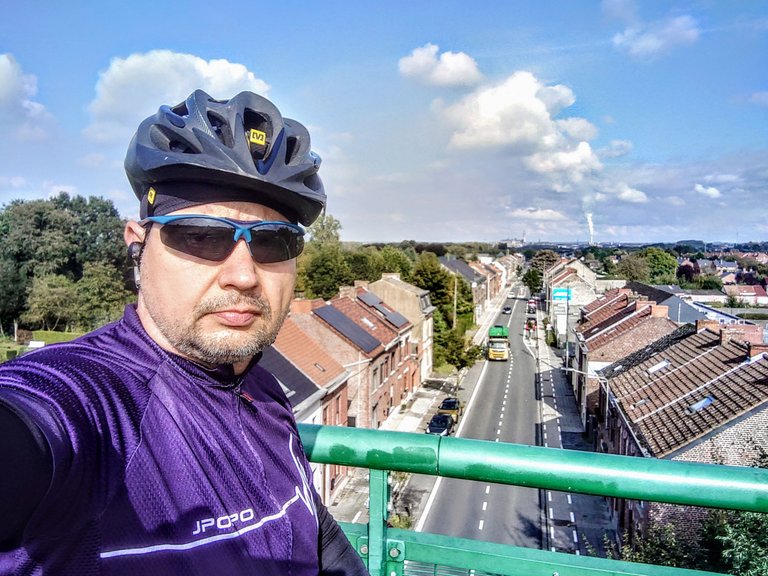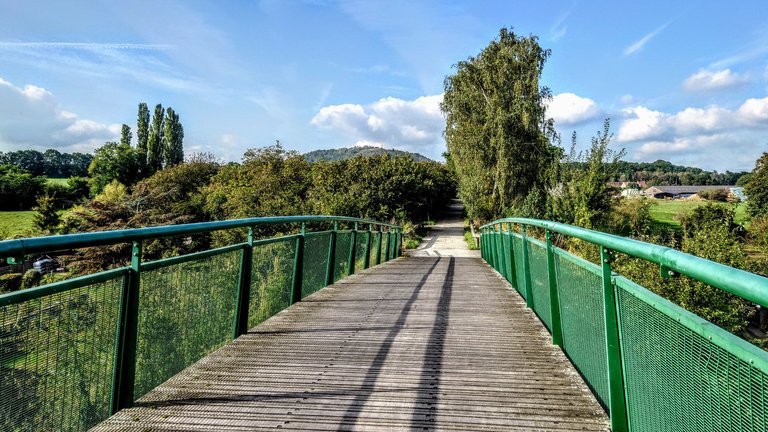 ---


Dystans pokonany w 2021 roku: 3596,15 km - z podziałem na dyscypliny:
| Dyscyplina | Dystans |
| --- | --- |
| Spacer / Marsz / Nordic Walking | 2684,13 km (7,00 km) |
| Kolarstwo / Rower MTB | 722,96 km (45,97 km) |
| Jogging / Bieganie | 189,06 km |
---

LEAGUE ONE - "disappearing chairs" game:
Pierwsza runda "znikających krzeseł" za nami, tym razem zniknęło, aż osiem krzeseł, czyli do następnej rundy przeszło tylko ośmiu uczestników z najlepszymi wynikami. Pozostali mają już tydzień wolnego, zobaczymy się z nimi w #POLIAC 5, które zaczyna się za osiem dni.
[ENG] The first round of the "disappearing chairs" is over, this time as many as eight chairs disappeared, which means that only the eight participants with the best scores got to the next round. The rest have a week off and we will see them in #POLIAC 5, which starts in eight days.
LEAGUE TWO:
Myślę, że w League Two sprawa awansu będzie rozstrzygnięta najpóźniej za dwie kolejki, ale liczy się też kolejność, bo przewidziane są nagrody dla trzech najlepszych. Szanse na trzecie miejsce mają aż troje uczestników. Jest też smutna wiadomość, @fredkese zgubił swój telefon, a ten, którego obecnie używa nie ma możliwości zainstalowania aplikacji, szkoda. Nagrody po 100 AFIT za aktywność w rundzie 30 otrzymali: @cryptospa (najlepszy wynik) i @racibo (pechowy przegrany).
[ENG] I think that in League Two the question of promotion will be decided in two rounds at the latest, but the order also counts, because there are prizes for the best three. As many as three participants have chances for the third place. There is also sad news, @fredkese has lost his phone and the one he is currently using does not have the ability to install the app, which is a shame. Prizes of 100 AFIT each for activity in round 30 went to: @cryptospa (best score) and @racibo (unlucky loser).
Ranking table for LEAGUE TWO after Round 31:
Tomorrow's pairs:
The full tournament schedule for #POLIAC League Two has been generated:
https://tournamentscheduler.net/schedule/MTE3ODU1MzY5NTE
Thank you all

This report was published via Actifit app (Android | iOS). Check out the original version here on actifit.io




24562

Cycling, Daily Activity, Walking
---
---