Fatass Journal... 2021#264 - September 21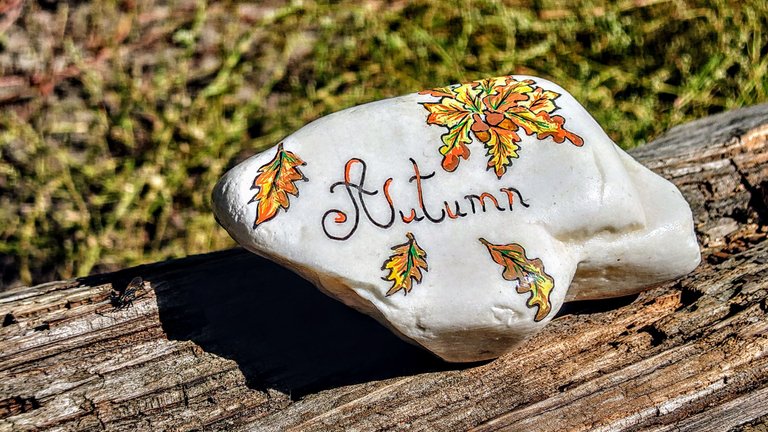 Powroty po urlopie do pracy nie należą do łatwych, podobnie było w moim przypadku. Dobrze, że zacząłem od nocnych zmian, bo jest więcej spokoju i mam czas na przejrzenie zaległych maili z ostatnich trzech tygodni. Zwykle zajmuje to około dwóch godzin i na dziennej zmianie trudno o spokój, bo zazwyczaj co chwilę dzwoni telefon i ktoś coś chce. Na nocce jest spokojniej i mogłem szybciej uporać się z zaległościami.
[ENG] Returning to work after a holiday is not easy and it was the same for me. It's good that I started with night shifts because there is more peace and quiet and I have time to go through my emails from the last three weeks. This usually takes about two hours and it's hard to find peace and quiet on the day shift because the phone rings every now and then and someone wants something. It's quieter on the night shift and I can deal with the backlog quicker.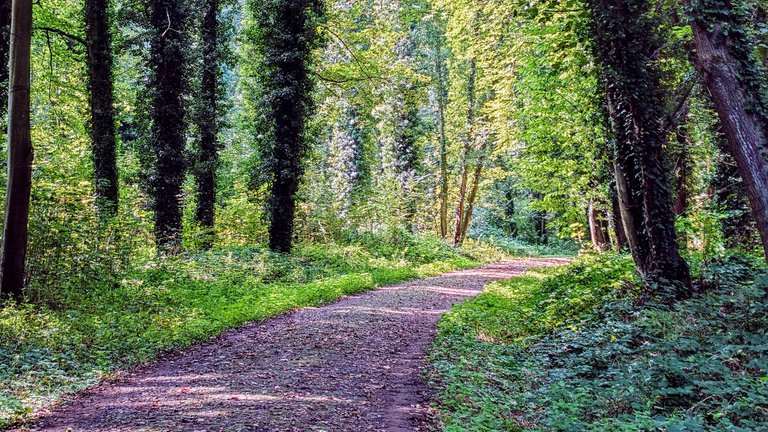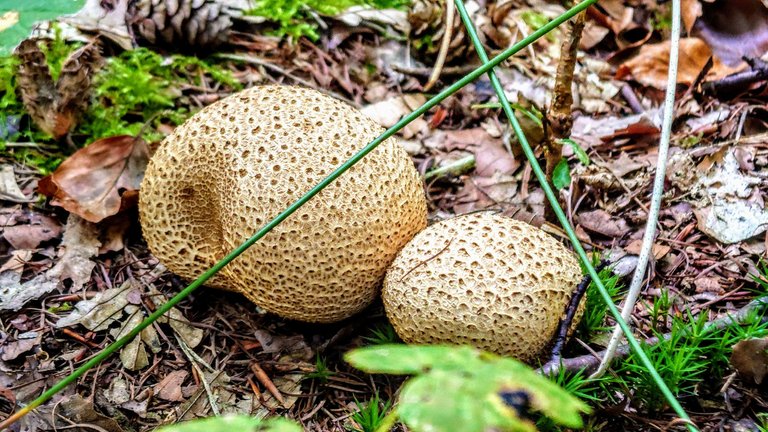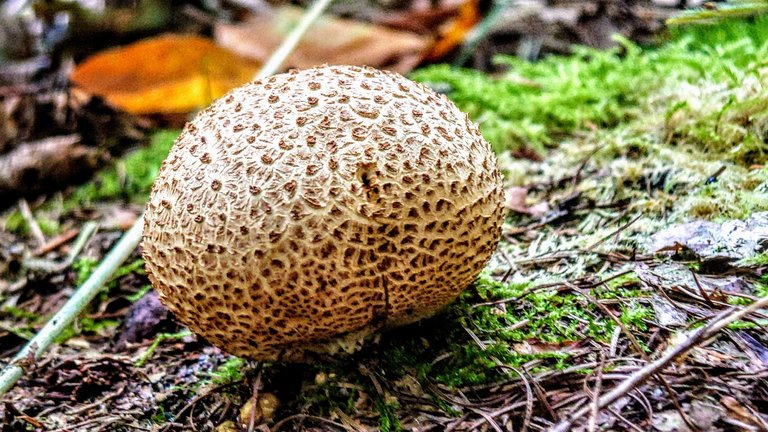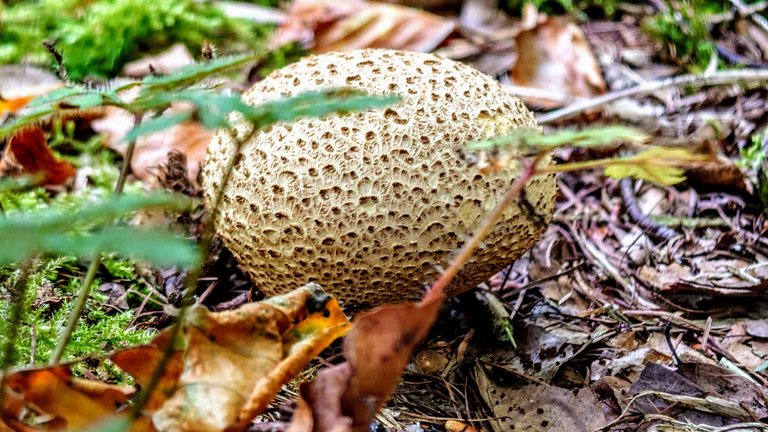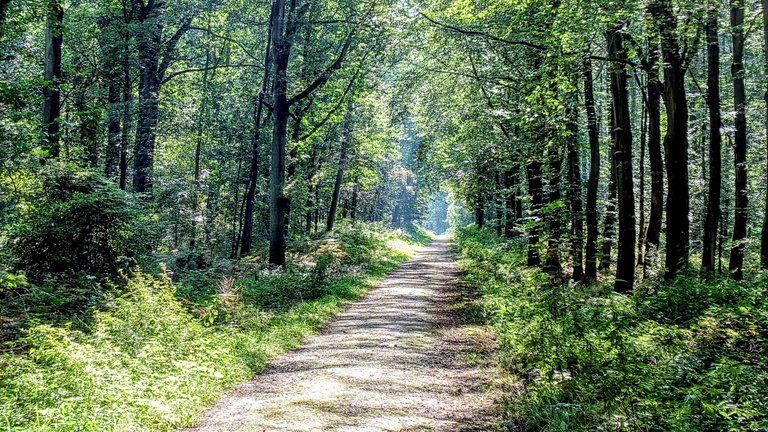 Wcześniej przed pracą zrobiłem spacer z kijkami, tym razem wybrałem las w Havre. Jak widać na pierwszym zdjęciu, ktoś ogłosił początek jesieni jakby to było nie zauważalne w naturze. Maszerując przez las rozglądałem się za grzybami, ale tylko takie zauważyłem. W drodze powrotnej zwróciłem uwagę na sporych rozmiarów pajęczynę rozciągniętą nad rowem obok ścieżki.
[ENG] Earlier before work I did a walk with sticks, this time I chose the forest in Havre. As you can see in the first photo, someone announced the beginning of autumn as if it wasn't noticeable in nature. As I marched through the forest I looked around for mushrooms, but these were the only ones I spotted. On the way back I noticed a sizeable spider web stretched over a ditch next to the path.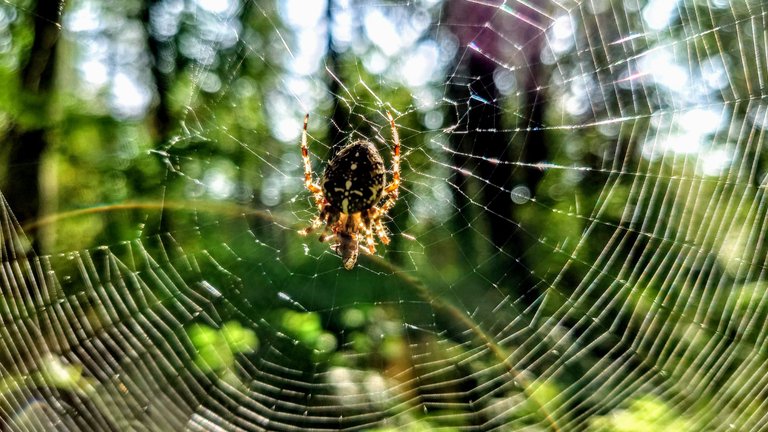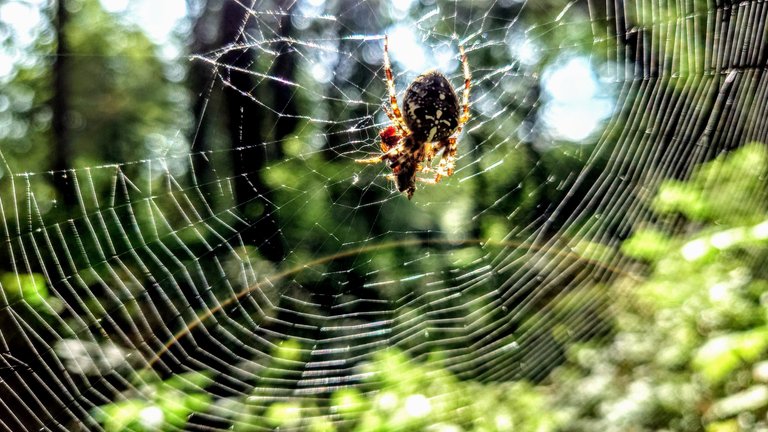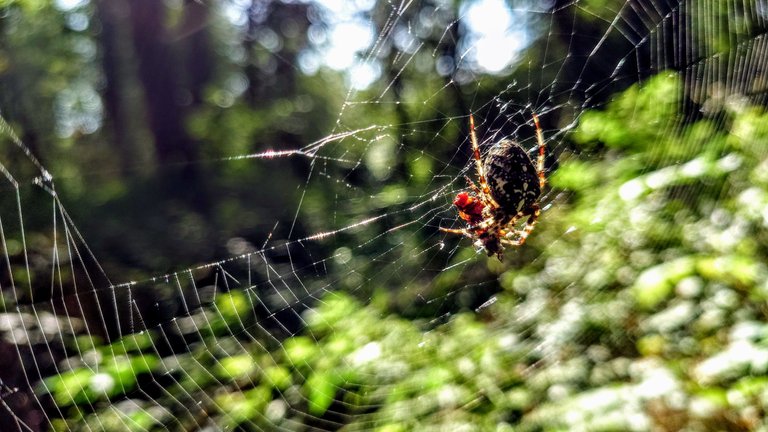 ---


Dystans pokonany w 2021 roku: 3350,03 km - z podziałem na dyscypliny:
| Dyscyplina | Dystans |
| --- | --- |
| Spacer / Marsz / Nordic Walking | 2494,03 km (16,60 km) |
| Kolarstwo / Rower MTB | 676,99 km |
| Jogging / Bieganie | 179,01 km |
---

LEAGUE ONE:
Ostatnia kolejka pierwszej serii. @sk1920 spoczął na laurach po historycznym osiągnięciu pokonania rywala wynikiem poniżej 10K i tym razem poddał mecz bez walki. @ptaku dosłownie o włos pokonał @pjansen, natomiast @grecki-bazar-ewy nie przestraszyła się rywala i pewnie pokonała @venan. Dość wyrównany pojedynek stoczyli @practicaleric i @flaxz, tym razem lepszy okazał się Szwed. Najwięcej emocji dostarczył zapewne pojedynek na szczycie tabeli między @manuvert i @ilodz24hd, lider musiał uznać wyższość @ilodz24hd, dzięki temu różnice na podium są znikome. Zaległe nagrody po 100 AFIT za aktywność otrzymują: runda 14 - @masoom (najlepszy wynik) i @practicaleric (pechowy przegrany); runda 15 - @ilodz24hd (najlepszy wynik) i @manuvert (pechowy przegrany).
[ENG] Last round of the first series. @sk1920 rested on their laurels after the historic achievement of beating their rival with a score under 10K and this time gave up the match without a fight. @ptaku literally beat @pjansen by a narrow margin, while @grecki-bazar-ewy was not afraid of her rival and confidently defeated @venan. Quite an evenly fought duel between @practicaleric and @flaxz, this time the Swede proved to be better. The most exciting was probably the duel at the top of the table between @manuvert and @ilodz24hd, the leader had to recognize the superiority of @ilodz24hd, so the differences on the podium are negligible. Outstanding prizes of 100 AFIT for activity go to round 14 - @masoom (best score) and @practicaleric (unlucky loser); round 15 - @ilodz24hd (best score) and @manuvert (unlucky loser).
Ranking table for LEAGUE ONE after Round 15:
Tomorrow's pairs:
The full tournament schedule for #POLIAC League One has been generated:
https://tournamentscheduler.net/schedule/MTE3ODUwODAxODY
LEAGUE TWO:
W League Two zostały jeszcze cztery kolejki do zakończenia pierwszej serii. Na chwilę obecną ze sporą przewagą prowadzą cztery Bułgarki, ale jeszcze wszystko może się zdarzyć, bo za ich plecami @giulius, @dirkzett i @racibo systematycznie punktują. Cieszy kolejne zwycięstwo @sandraa1, która dołączyła do turnieju później, nie zraziły jej początkowe porażki, powoli przesuwa się w górę tabeli. Już jutro czeka ją sprawdzian z lokalnym rywalem @matthew1, ciekawe które z nich będzie nosić miano mistrza Mazur. Zaległe nagrody po 100 AFIT za aktywność otrzymują: runda 14 - @hivebg (najlepszy wynik) i @giulius (pechowy przegrany); runda 15 - @pagane (najlepszy wynik) i @milabogomila (pechowy przegrany).
[ENG] In League Two, there are still four rounds to go before the end of the first round. At the moment, four Bulgarian players are leading with a considerable advantage, but anything can still happen, because behind their backs @giulius, @dirkzett and @racibo are systematically scoring. Another win for @sandraa1, who joined the tournament later, was not discouraged by the early losses and is slowly moving up the table. Tomorrow she will face a test against local rival @matthew1, it will be interesting to see which of them will be called the champion of Mazury. Outstanding prizes of 100 AFIT each for activity go to: round 14 - @hivebg (best score) and @giulius (unlucky loser); round 15 - @pagane (best score) and @milabogomila (unlucky loser).
Ranking table for LEAGUE TWO after Round 15:
Tomorrow's pairs:
The full tournament schedule for #POLIAC League Two has been generated:
https://tournamentscheduler.net/schedule/MTE3ODU1MzY5NTE
Thank you all

This report was published via Actifit app (Android | iOS). Check out the original version here on actifit.io




31522

Daily Activity, Photowalking, Walking
---
---