Fatass Journal... 2021#263 - September 20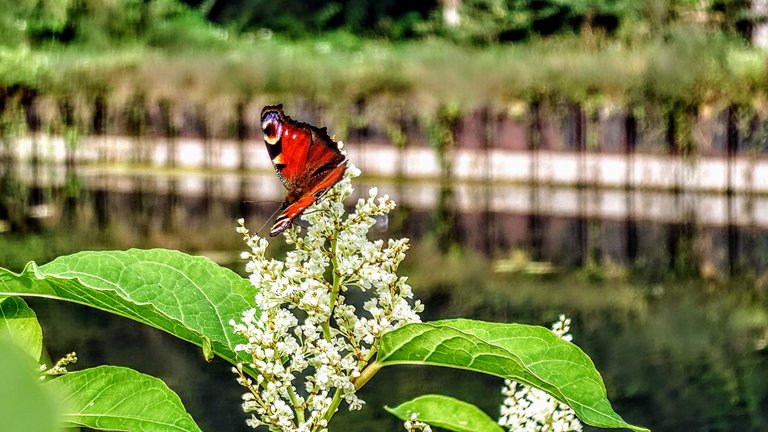 Jestem coraz starszy, dlatego potrzebuję więcej odpoczynku po ekstremalnym wysiłku, a do takich zaliczam ponad 14 godzin za kierownicą. Od kilku lat mam zasadę, że planuje podróż powrotną na dwa dni przed końcem urlopu, żeby mieć jeszcze dzień na złapanie oddechu i w miarę wypoczęty pójść do pracy. Dlatego dziś miałem jeszcze wolne, ale nie mogłem sobie pozwolić na odespanie podróży, bo na 10 miałem umówiony odbiór samochodu u dealera.
[ENG] I'm getting older, so I need more rest after extreme exertion, and that includes more than 14 hours behind the wheel. For the last few years I have made a rule to plan my return trip two days before the end of my vacation so that I have a day to catch my breath and go to work relatively rested. That is why I had today off, but I could not afford to sleep off the trip, because I had an appointment to pick up the car at the dealer at 10 o'clock.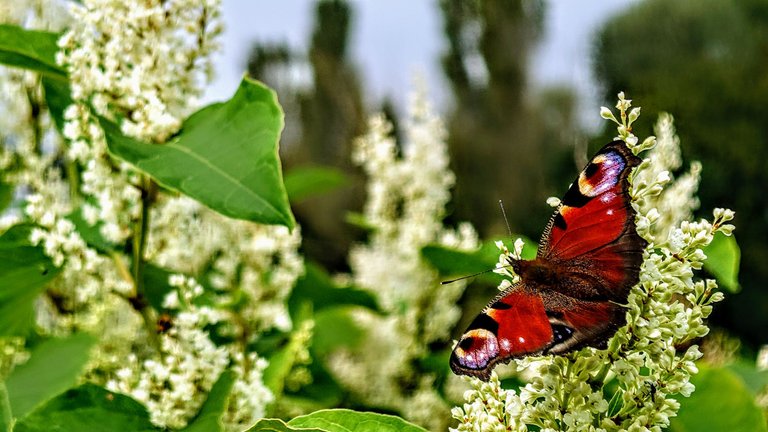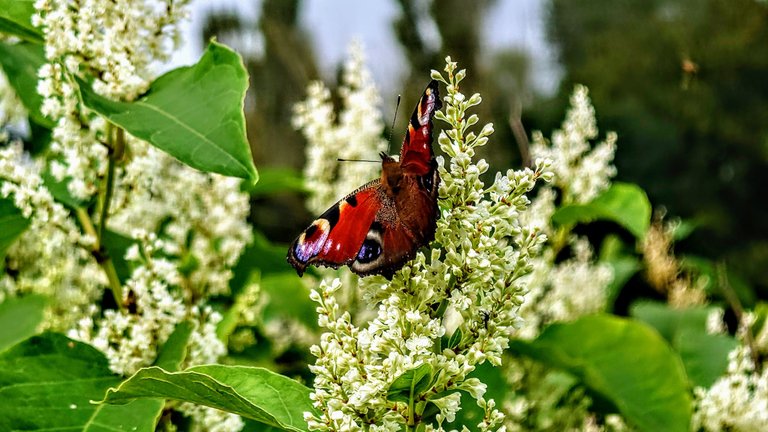 Samochód jest z przeznaczeniem dla żony, ale obecnie córka będzie główną użytkowniczką. U dealera była zabawna sytuacja, bo sprzedawca mimo tego, że widział w dokumentach, że auto jest zarejestrowane na mnie to skupił się na córce i to jej wszystko tłumaczył. Z drugiej strony ona zdawała się wczuć w rolę jakby to był samochód dla niej :) Nie wiem jak pogodzą się z żoną, gdy ona wróci do Belgii.
[ENG] The car is intended for my wife, but now my daughter will be the main user. There was a funny situation at the dealer, because the salesman, despite seeing in the documents that the car is registered to me, focused on my daughter and explained everything to her. On the other hand, she seemed to get into the role as if it was a car for her :) I don't know how my wife and I will reconcile when she returns to Belgium.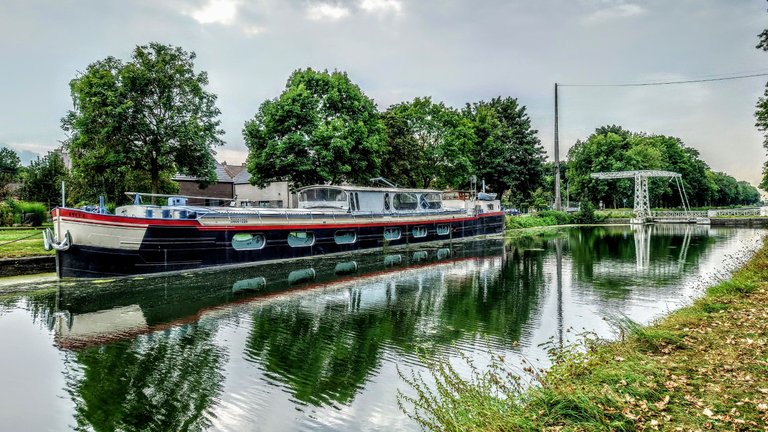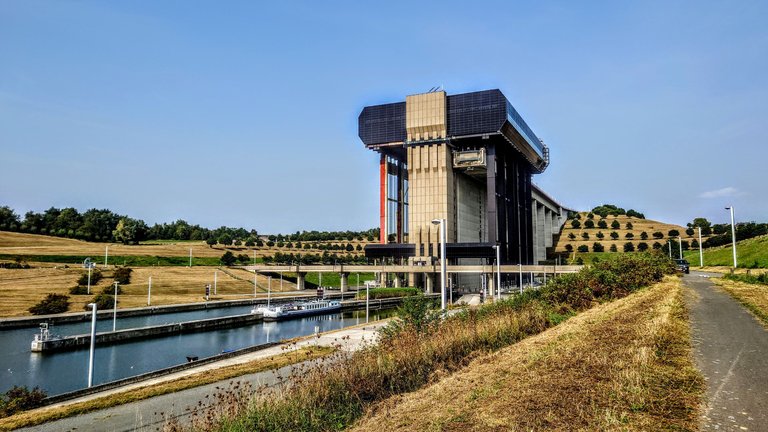 Po powrocie do Mons, mimo zmęczenia wybrałem się na długi marsz z kijkami nad kanał do Thieu. Mógłbym chodzić bez końca, a wszystko za sprawą bardzo dobrego audiobooka Kena Folletta "Filary Ziemi". Wczoraj słuchałem go przez całą podróż, a skończyłem dopiero czwarty rozdział, dziś odsłuchałem piąty rozdział, czeka mnie jeszcze długa przygoda ze średniowiecznymi historiami, intrygami i romansami, bo łącznie jest to ponad 40 godzin słuchowiska.
[ENG] After returning to Mons, despite being tired I went for a long walk with poles along the canal to Thieu. I could have walked forever, all thanks to Ken Follett's very good audiobook "The Pillars of the Earth". Yesterday I listened to it for the whole trip, and finished only the fourth chapter, today I listened to the fifth chapter, I still have a long adventure with medieval stories, intrigue and romance ahead of me, because in total it is over 40 hours of listening.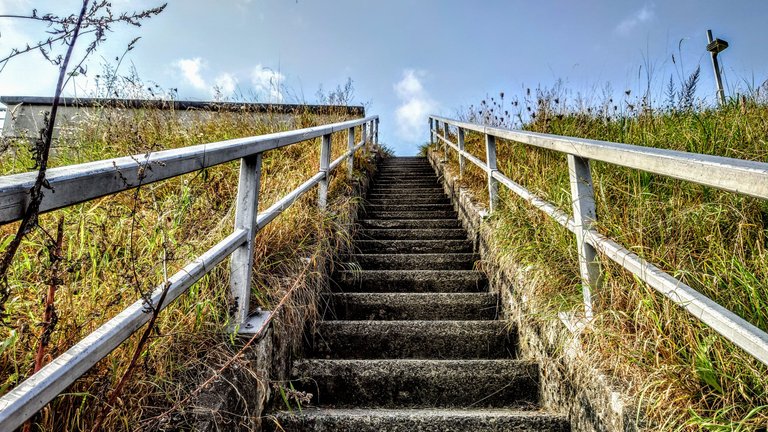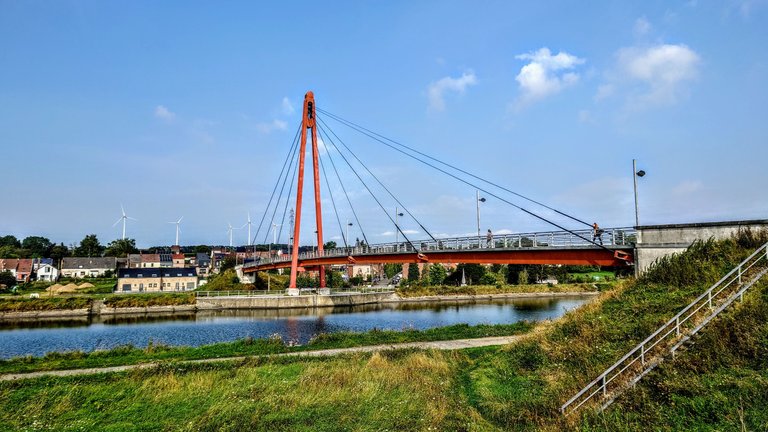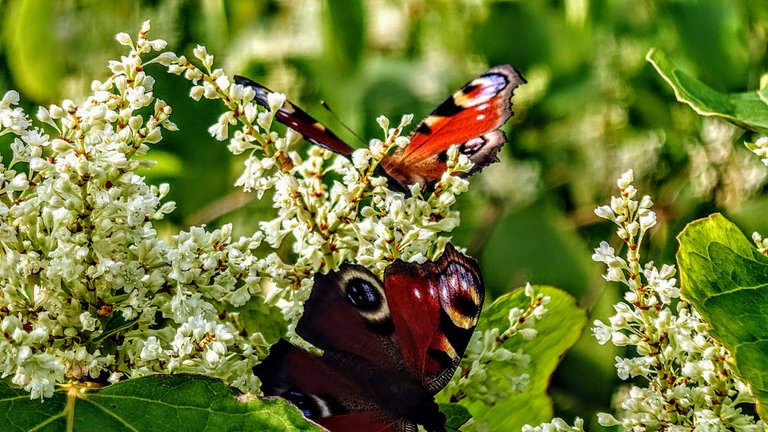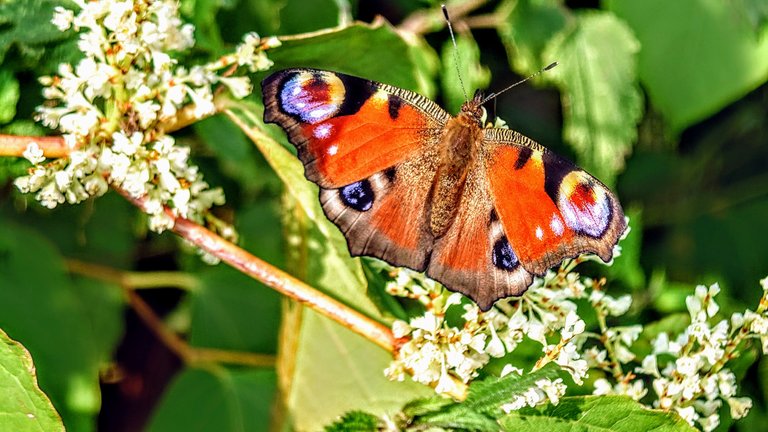 ---


Dystans pokonany w 2021 roku: 3333,43 km - z podziałem na dyscypliny:
| Dyscyplina | Dystans |
| --- | --- |
| Spacer / Marsz / Nordic Walking | 2477,43 km (12,70 km) |
| Kolarstwo / Rower MTB | 676,99 km |
| Jogging / Bieganie | 179,01 km |
---

LEAGUE ONE:
Chyba po raz pierwszy w tej edycji League One zdarzyło się, że wynik poniżej 10K wystarczył do zwycięstwa, takiego wyczynu dokonał @sk1920, to niespodzianka, bo już mi się wydawało, że @homesteadlt zdobędzie pierwsze punkty. Prościej już nie będzie. @ilodz24hd sprytnie wykorzystał moje potknięcie, będzie jeszcze okazja do rewanżu, bo od jutra zaczynamy serię rewanżową. Zaległe nagrody po 100 AFIT za aktywność otrzymują: runda 12 - @ilodz24hd (najlepszy wynik) i @venan (pechowy przegrany); runda 13 - @ilodz24hd (najlepszy wynik) i @merthin (pechowy przegrany).
[ENG] I think this is the first time in this edition of League One that a score under 10K has been enough to win, such a feat was achieved by @sk1920, this is a surprise because I already thought @homesteadlt would score first. It won't get any easier. @ilodz24hd cleverly took advantage of my stumble, there will still be an opportunity for a rematch, because tomorrow we start a rematch series. Outstanding prizes of 100 AFIT for activity go to: round 12 - @ilodz24hd (best score) and @venan (unlucky loser); round 13 - @ilodz24hd (best score) and @merthin (unlucky loser).
Ranking table for LEAGUE ONE after Round 14:
Tomorrow's pairs:
The full tournament schedule for #POLIAC League One has been generated:
https://tournamentscheduler.net/schedule/MTE3ODUwODAxODY
LEAGUE TWO:
Trzeba było czekać aż czternaście kolejek na potknięcie @pagane, to nie jest nawet potknięcie tylko blamaż, który nieświadomie wykorzystał @racibo. Nie wiem co się dzieje z @fredkese, bo cztery razy z rzędu nie opublikował raportu robiąc tym samym prezenty dla swoich rywali. Zaległe nagrody po 100 AFIT za aktywność otrzymują: runda 12 - @hivebg (najlepszy wynik) i @davidthompson57 (pechowy przegrany); runda 13 - @pagane (najlepszy wynik) i @dirkzett (pechowy przegrany).
[ENG] We had to wait as many as fourteen queues for @pagane to stumble, this is not even a stumble just a blunder that @racibo unwittingly took advantage of. I don't know what's going on with @fredkese because four times in a row he hasn't posted a report thus making gifts for his rivals. Outstanding prizes of 100 AFIT each for activity go to: round 12 - @hivebg (best score) and @davidthompson57 (unlucky loser); round 13 - @pagane (best score) and @dirkzett (unlucky loser).
Ranking table for LEAGUE TWO after Round 14:
Tomorrow's pairs:
The full tournament schedule for #POLIAC League Two has been generated:
https://tournamentscheduler.net/schedule/MTE3ODU1MzY5NTE
Thank you all

This report was published via Actifit app (Android | iOS). Check out the original version here on actifit.io




23508

Daily Activity, Photowalking, Walking
---
---