Top 10 Reasons I Like APPICS. **Great Product So Far**

Well I have now made 9 videos and 1 still shot post on the Appics Dapp and I gotta admit I am impressed how it all works so far. Is there a bug or two, sure there is, all new technologies go through this period and that's exactly why it's still in a Beta testing phase.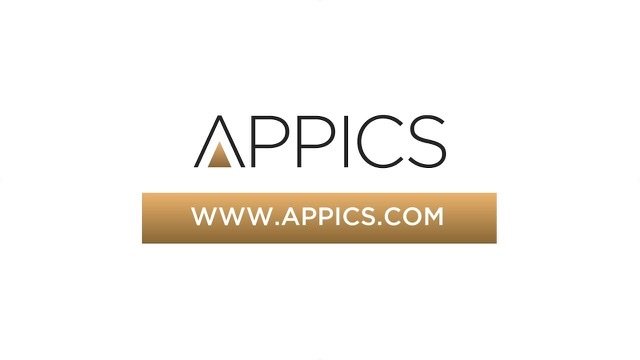 There are a few attractive things for me about Appics:
I LOVE the fact that there is a coin to be earned similar to the way you currently do with Steem. This token can be bought on your Steem-Engine wallet. ( EVERYONE who has a Steem blockchain wallet already has a Steem-Engine wallet) Having a real coin to trade is much better than Youtube, Instagram, Twitter, Facebook or anything else that does not offer a coin for rewards.

Voting within the App is super easy and comes with a fun little slide bar that is easy to use with one hand.

I earn Steem AND Appics tokens for every post. (This is really cool)

I have found some new friends and blogs I never knew about....I gained a few followers and voters which is always nice.

The App is easy to use on my Samsung Note9 and has a few more "options " not released yet.

Appics tokens cost about 1/10th of 1 Steem (otherwise listed as .1 on the exchange) and there are about 1/2 as many tokens circulating as there are Steem tokens. This is pretty decent value in my opinion for a young coin with a developing Dapp on a fantastic blockchain.

Appics can be used on Several different platforms and traded against other crypto pegs like EOS and TRON if it so chooses. This creates more markets and tighter margins on the buy/sell spread and volume creating liquidity.

Uploading is SUPER easy and smooth with very little frustration learning how to use the App.

The videos open fast and play quickly when watched on a Steemit Account,

It's free to use with no monthly fees.
Things that could improve:
The upload speeds are faster than YouTube in my experience so far and I upload daily for almost 6 years. That being said, you will need a strong solid connection to upload via cell service and your wireless data plans. Uploading from a cell signal takes some time (3-15 min depending on the size of the video) but from a WiFi router connecting to a nice speed it can be done in seconds. My last video was 5 min long and it uploaded and posted for me in under 5 seconds. I do have wicked speed at my house to help but I have tried it at other locations and it still was under 2 min which is reasonable. I have had multiple videos not upload and eventually give me error massages when trying to upload with a wireless signal but, I have it happen with YouTube for years as well. Cell signal can be sketchy sometimes and transmitted data has little room for error.
The App is still being tested so getting an account requires some patience and some emails and registration of an account at appics.com Don't expect it to happen overnight and don't let the unorthodox way of getting an acct discourage you.....it's still in Beta.....remember?
All things considered, I love this Dapp so far. Appics is on the right track to build a winner in my opinion.
---
---