BRO Hive witness- Stats and Analysis
Hello everyone , a very good morning to all of you .
Today I will be talking about BRO witness for HIVE .
It is something which isn't talked about a lot or promoted a lot so I decided to make a post about it with some stats .
First block produced on -
Well the first block is always a special block to any witness . Not only does it mean everything is going smooth but also it means they are contributing to make the chain better by being a witness .
The first block was produced by BRO on - 2021-04-13 12:10:42
On the same day , even the BRO post officially stating the witness node was also out - you can check that out here
Daily rewards earned by @brofund
What are the daily rewards earned by @brofund for producing the block ?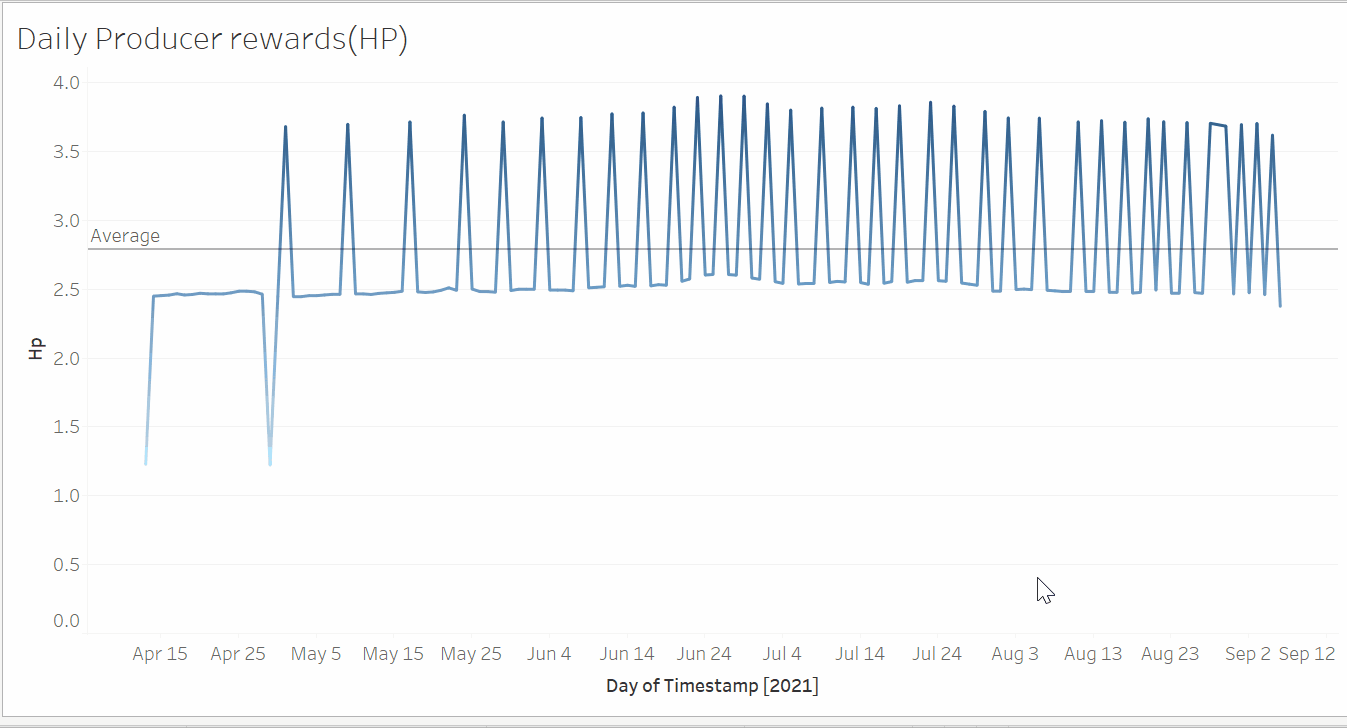 As you can see here again , the first rewards was earned on 13th of April .
1 Block produced will earn you a HP reward of around 1.3 HP .
From the above it looks like 3 blocks are produced at max by @brofund per day and 2 blocks seems to be consistent .
The average rewards per day is 2.787 HP .
Note that all the producer rewards are paid in HP .
How does it work ?
Well if I just keep on going without explaining how it works , it will make less sense so I will mention here just the basic details .
On Hive , witnesses are those who validate signatures and timestamp the transactions by including them in blocks.
Every round of block production begins with the shuffling of 21 witnesses: the top 20 witnesses (by vote), plus one randomly-selected standby witness. Each is given a turn to produce a single block at a fixed rate of one block every 3 seconds. If a witness does not produce a block in their time slot, then that time slot is skipped, and the next witness produces the next block.
So as you read above , each round contains top 20 witnesses + 1 standy witness.
So the earnings for top 20 and the rest changes drastically .
Monthly rewards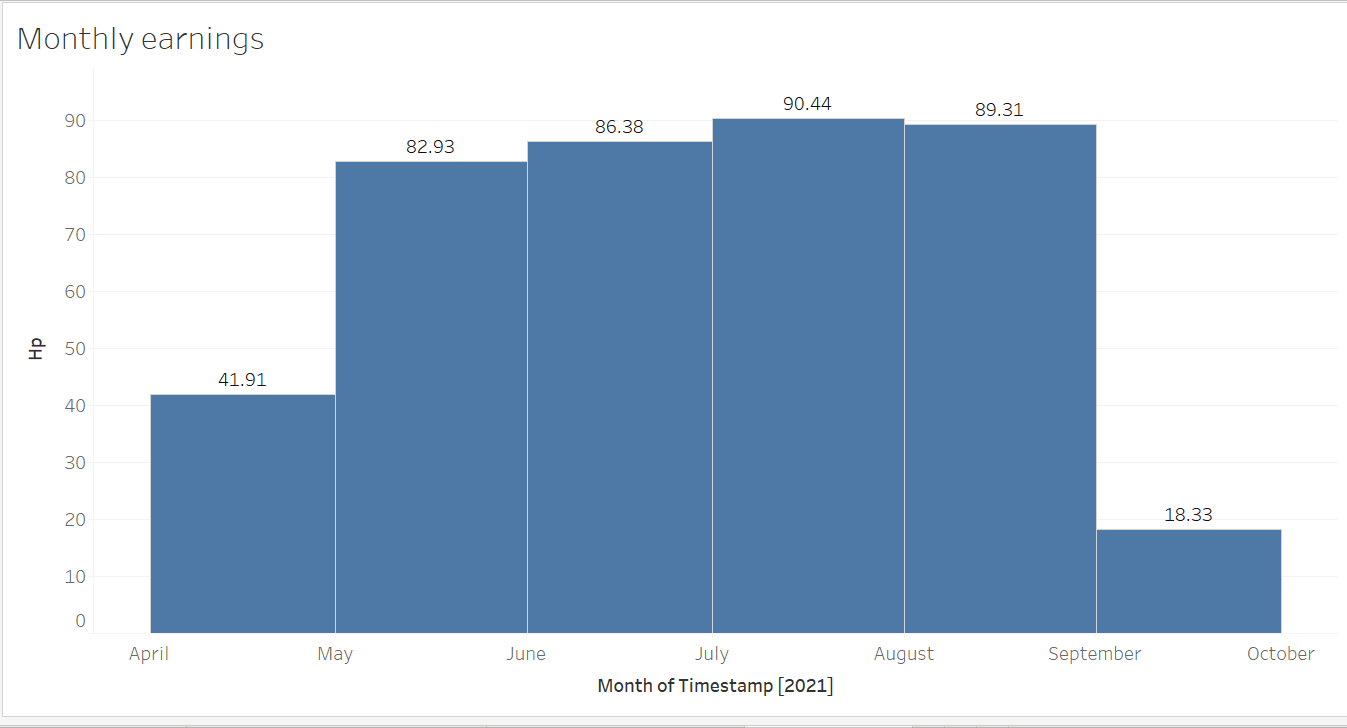 April shouldn't actually be considered if we are calculating average since the first block was produced on 13th .
By observation we can see that we are earning around 90 HP per month through producer rewards , at current price it is a little over 75$ .
Total HP earned by @brofund from producer rewards from beginning till now - 409.3 HP
Total blocks produced by @brofund till now - 327 blocks
Current position of BRO and why you should support us
Currently we are at 101 / 90 position

You might ask what the 101/90 is about ,
101 is the overall ranking and 90 is the ranking if you remove all disabled witnesses above @brofund .
We can easily go upto 50th rank without sweat if you guys support us .
Why you should support us ?
Hive's first dividend token / investment token .
We have our own DeFi on Hive called @brofi .
We have launched CineTV tribe for movie and Television fans .
---
That's it from me today , will be back next week with another statistical post . Till then , have a great week .
Regards ,
BROFUND analysis team .
---
---