#shadowhunters Entry for the Shadow Contest. Round 185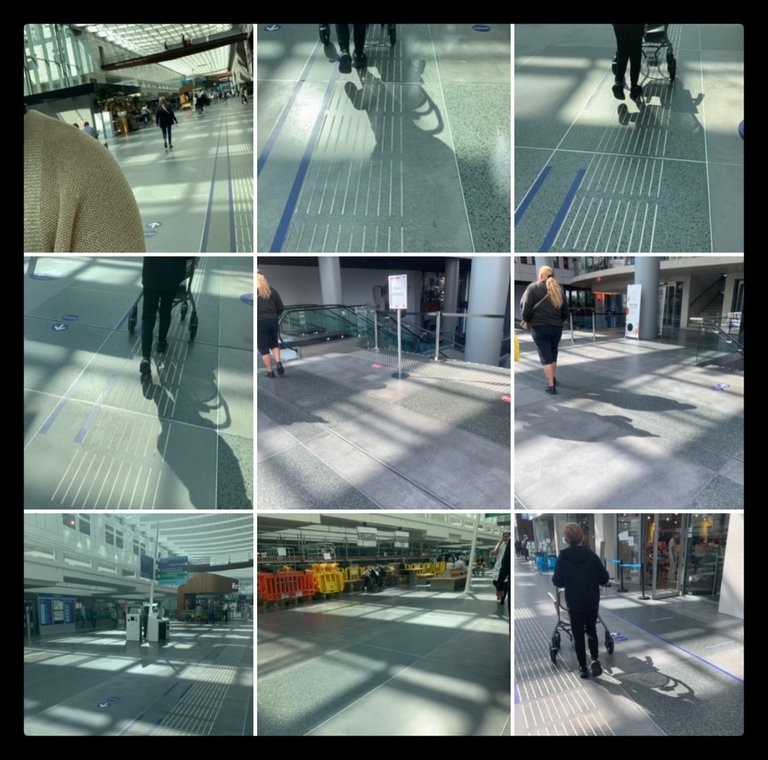 Shadows are everywhere.
This is my shadow entry to round 185 :
IN THE HOSPITAL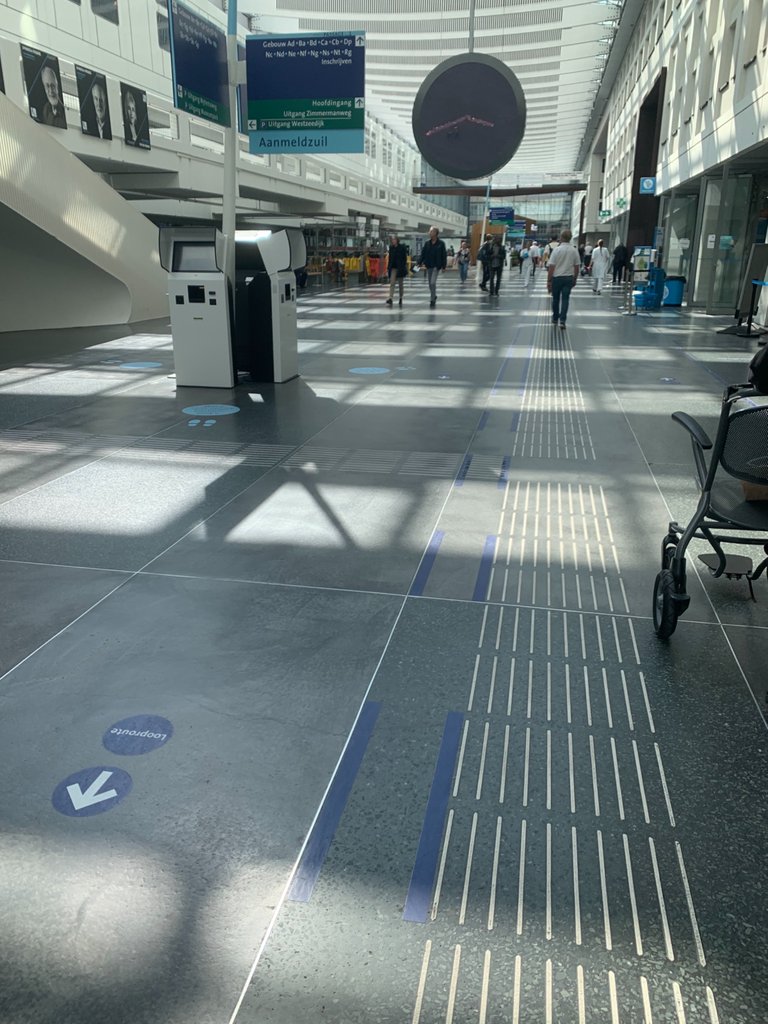 Location is Erasmus Medical Centre EMC in Rotterdam. We visited a friend who had an operation. This hospital is state of the art and very big. The art that is inside of the central hall on the ground floor is amazing. I think I shared a few photos of the statue of the head that is there in the past.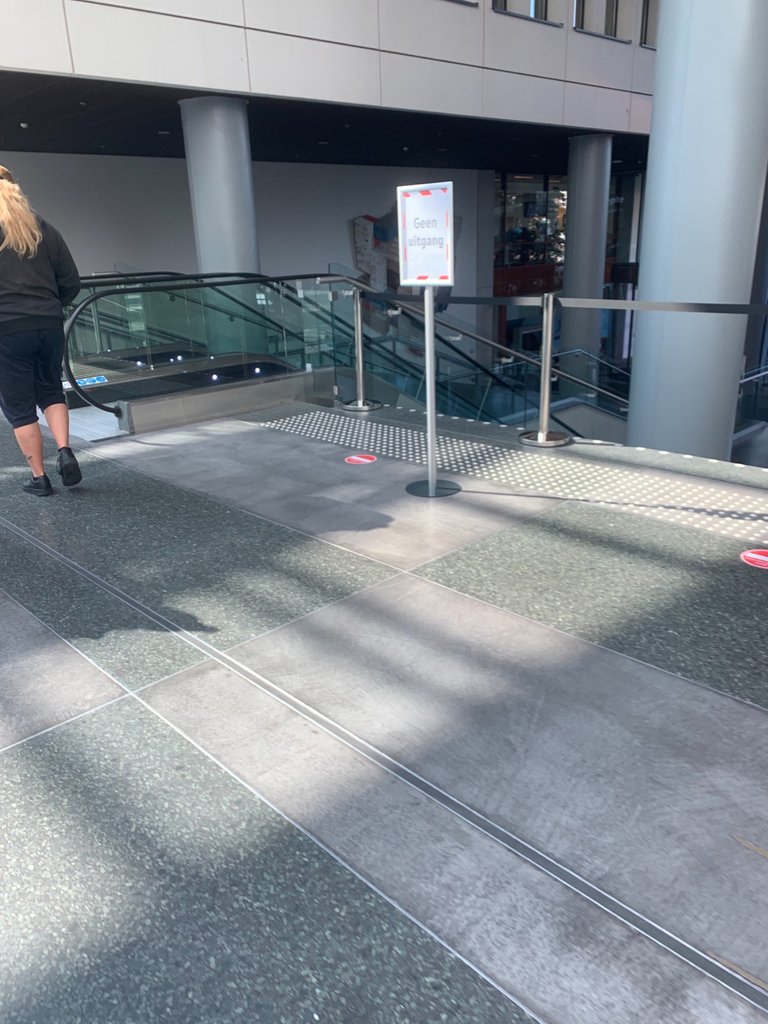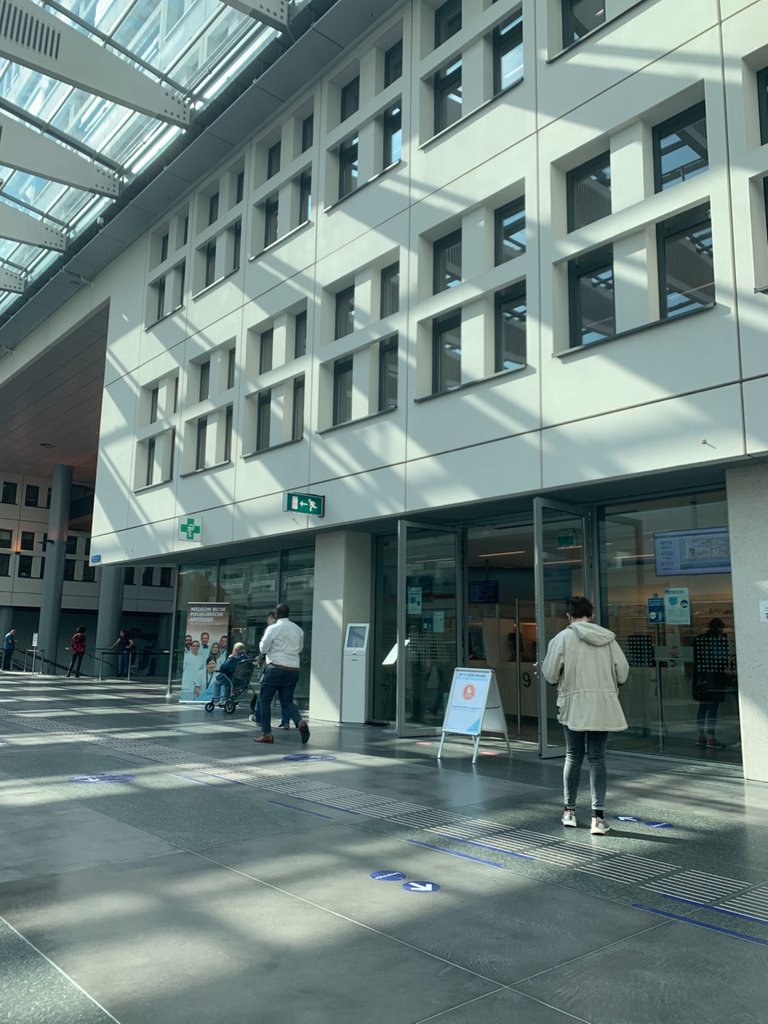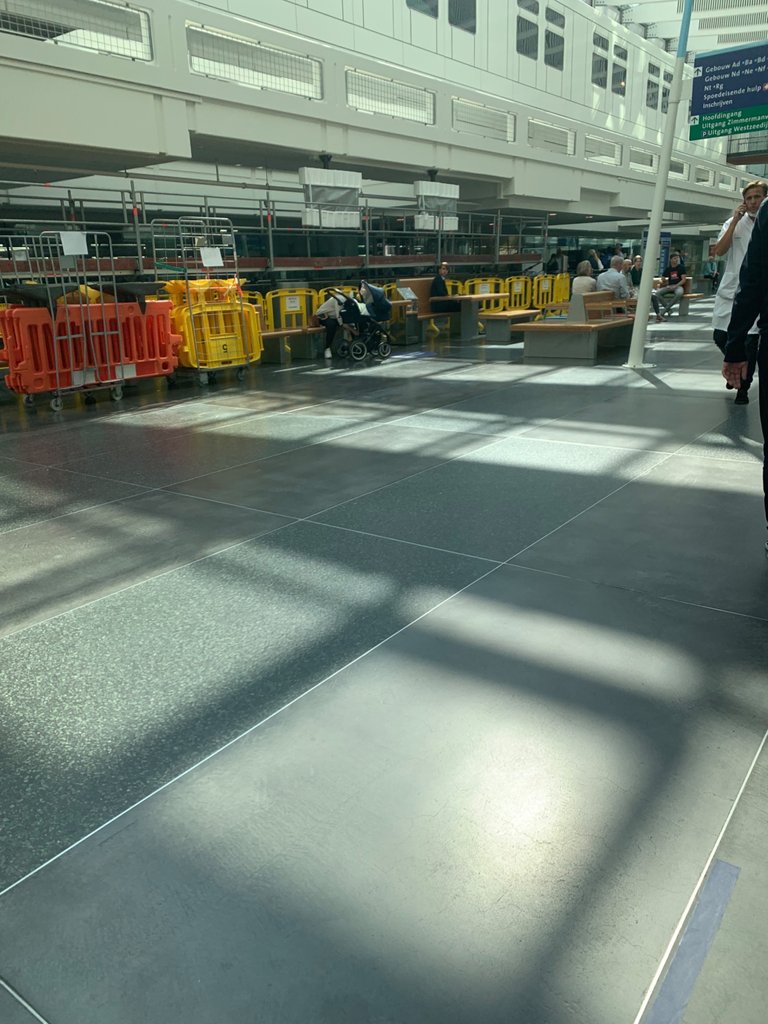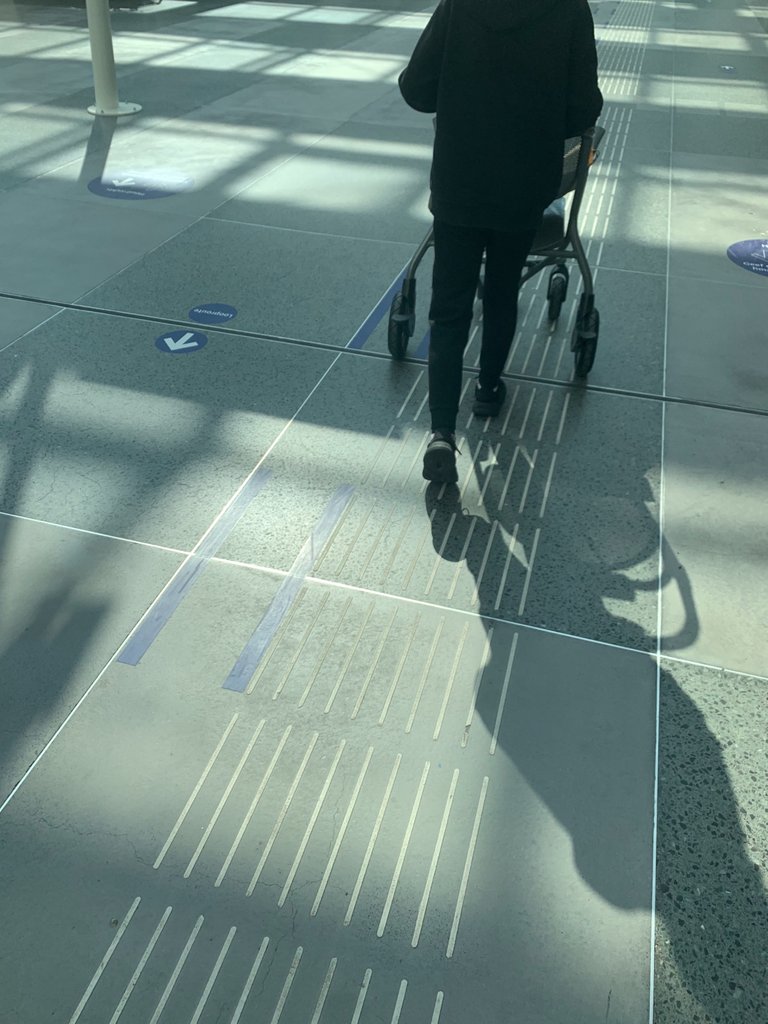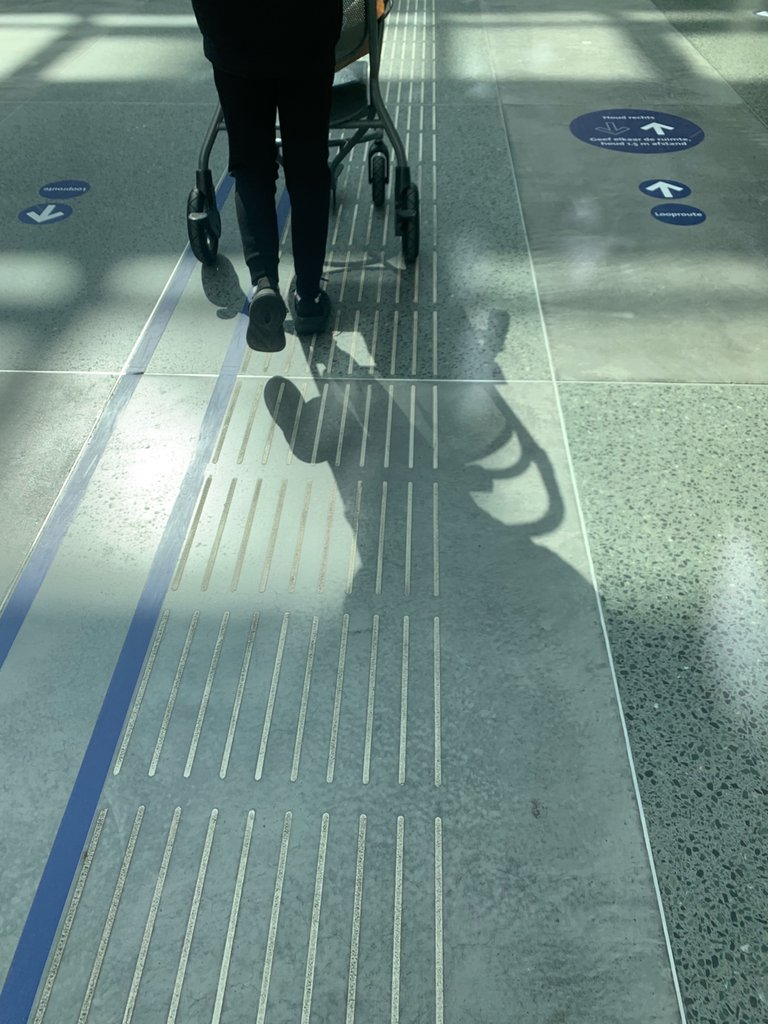 But even greater in or on this building is the glass and the immens amount of windows and the light that shines through into the hall and waiting areas.
I made the pictures with my phone
while visiting the hospital. It's the west wing next to the parking lot on the left. They have been building, renovating and improving as long as I can remember. My children were born there and I have been a patient there aswell. The shadows of the sun falling into the hall and making it a shadow play on the grounda before my feet was why I decided to click and enter round 185, hopefully you like my shadows.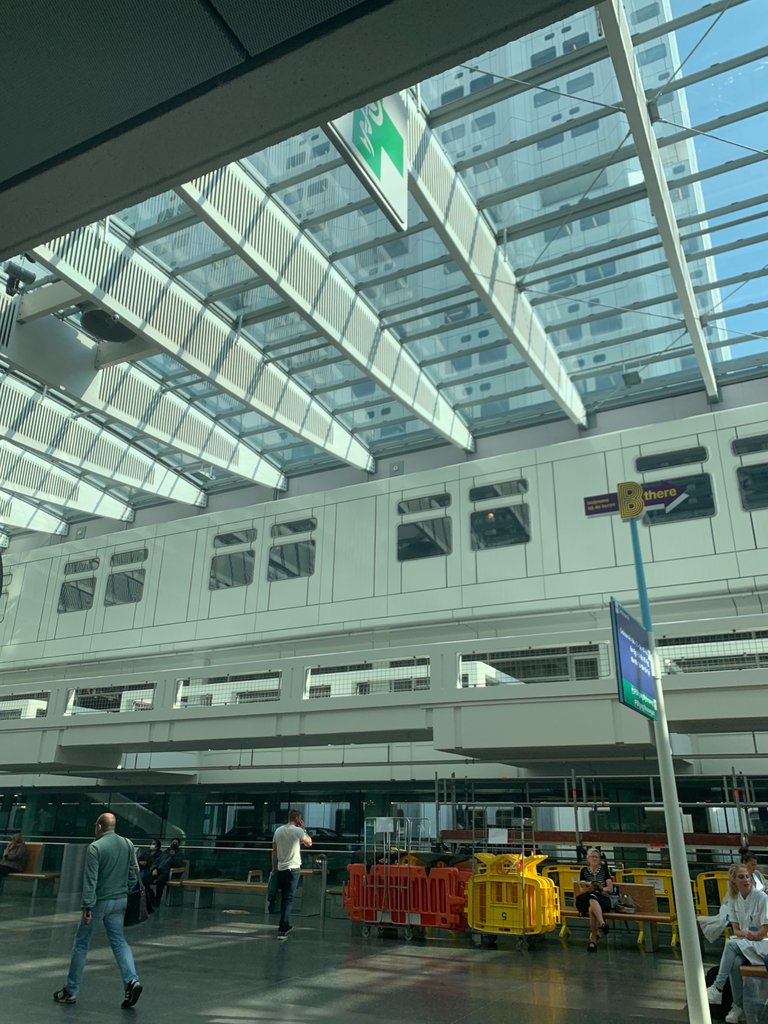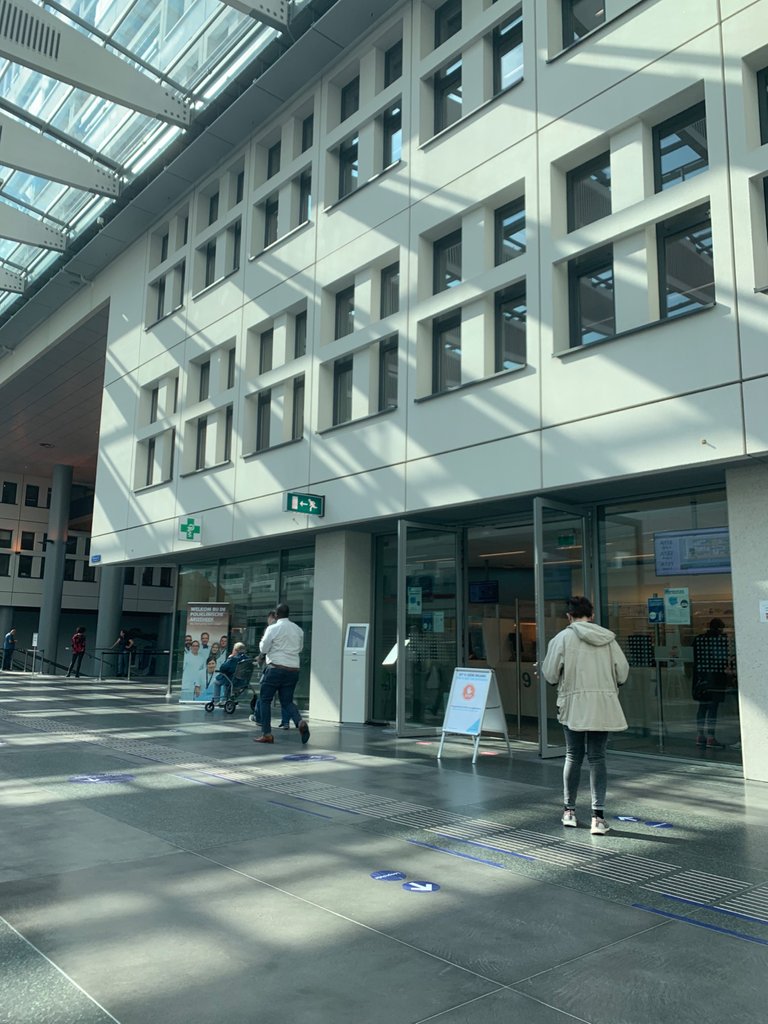 Here is the blog by @melinda010100
https://ecency.com/hive-179017/@melinda010100/shadow-hunters-contest-round-185
And the Rules taken from that blog :
•🔆Place your entry link in the comment section of this post. To help us keep the entries sorted it is helpful if you included the post link and the link to the photo that you are choosing to enter!
•🔅One entry per Person. Be fair to everyone and do not enter from more than one account
•🔅The title of your post should make clear that it is an ~ Entry for the Shadow Contest.
•🔆Post into the
the Shadow Hunters Community
hive-179017
•🔆If you create a post with multiple shadow photos, you should state which one is your entry, otherwise I will assume it is the first photo.
•🔆All entries are required to have a minimum of 50 words
IMPORTANT Remember to keep the main focus of your picture on the shadow! After all, this is a shadow contest.
Feel free to use editing and effects to create a special look if you want. Phone photos are great-Be creative. This is not a photography contest!
It should go without saying that the photo must be your original work and creativity counts. . NEVER use photos you find on the
Internet.
Thanks for stopping by,
its appreciated and remember always focus on being creative
instead of being bee-zy.
Consistent Actions Create Consistent Results.
Not everyone is a blogger but everyone has something great to offer.
Lover of Life and L❤️ve in General - @brittandjosie

I am a proud member off the #theTerminal #lifestylelounge #needleworkmonday and #ladiesofhive and #amazingnature .
Co founder for @theterminal, @heyhaveyamet and
@steem-aide
(c)
All images and photographs, unless otherwise specified, are created and owned by me. @brittandjosie originals.
Sources used : It is mentioned in my blog.
When the source is missing, please tell me I am only human and don't want to do anything wrong or even plagiarise. I do make mistakes. I only use a canon camera and my iPhone for my images.
I would like to thank you for reading my blog, feel free to leave me any feedback, if not, read you next time. #BENICE



Your personal Discord terminal invite : https://discord.gg/XZGPGpz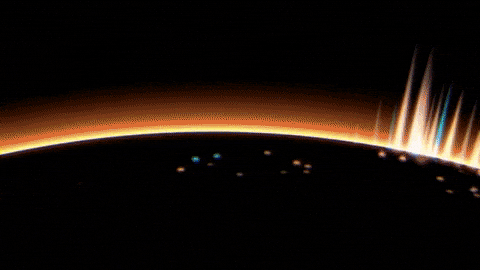 Date : 2 September 2021
---
---