Fungifriday _Wild mushroom Triplex Geastrum.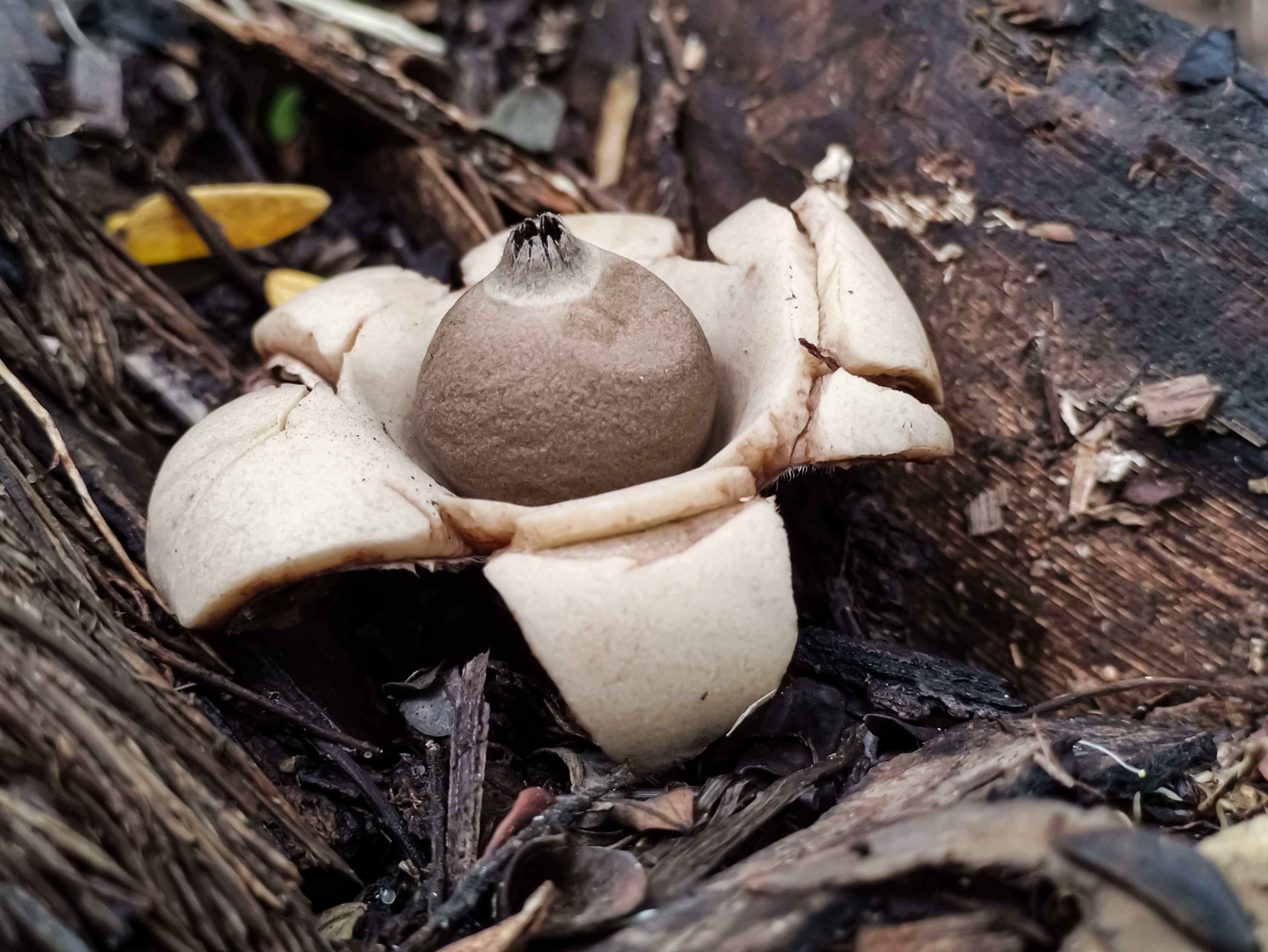 Happy fungifriday day and this is my contribution to #FungiFriday held by @ewkaw.
Hy my friend hiveans , how are you all?considering that fungifriday has arrived, I have a collection of beautiful mushrooms that I found some time ago around my parents' palm oil plantation in the village next door and I found these mushrooms in the afternoon during the last rainy season last November.
At first I thought they weren't mushrooms because they looked like the fallen flowers of plants that were blown away by the wind and that's what came to my mind, when I saw them in the sawdust of the plantation yard and suddenly my cousin who was 4 years old without my knowledge came and picked up the autumn flowers which lay neatly on that remaining damp saw blade wood and he showed me what he found around me that day.
And when I saw the surface of the roots of plants that at first I thought were wildflowers, I started to get curious because the roots looked like living plants until I decided to find out on the internet and it turned out they were mushrooms Triplex Geastrum only three stems growing in the moist sawdust yards are left of the saw blades from the oil palm plantation plots.
This is the first time I have seen a wild mushroom like this and I also did not miss the opportunity to include sightings of such rare mushrooms in my publication on today's fungifriday.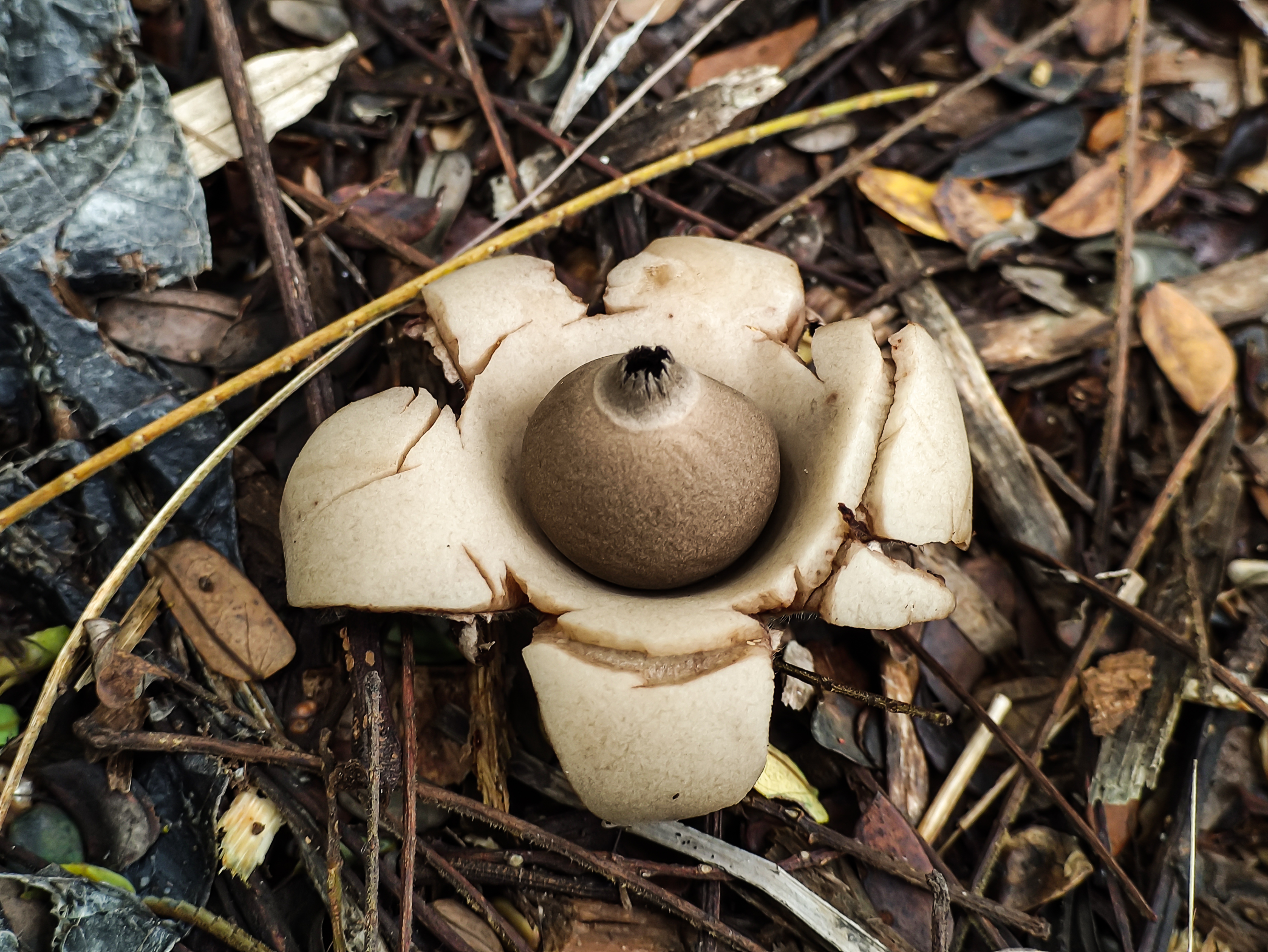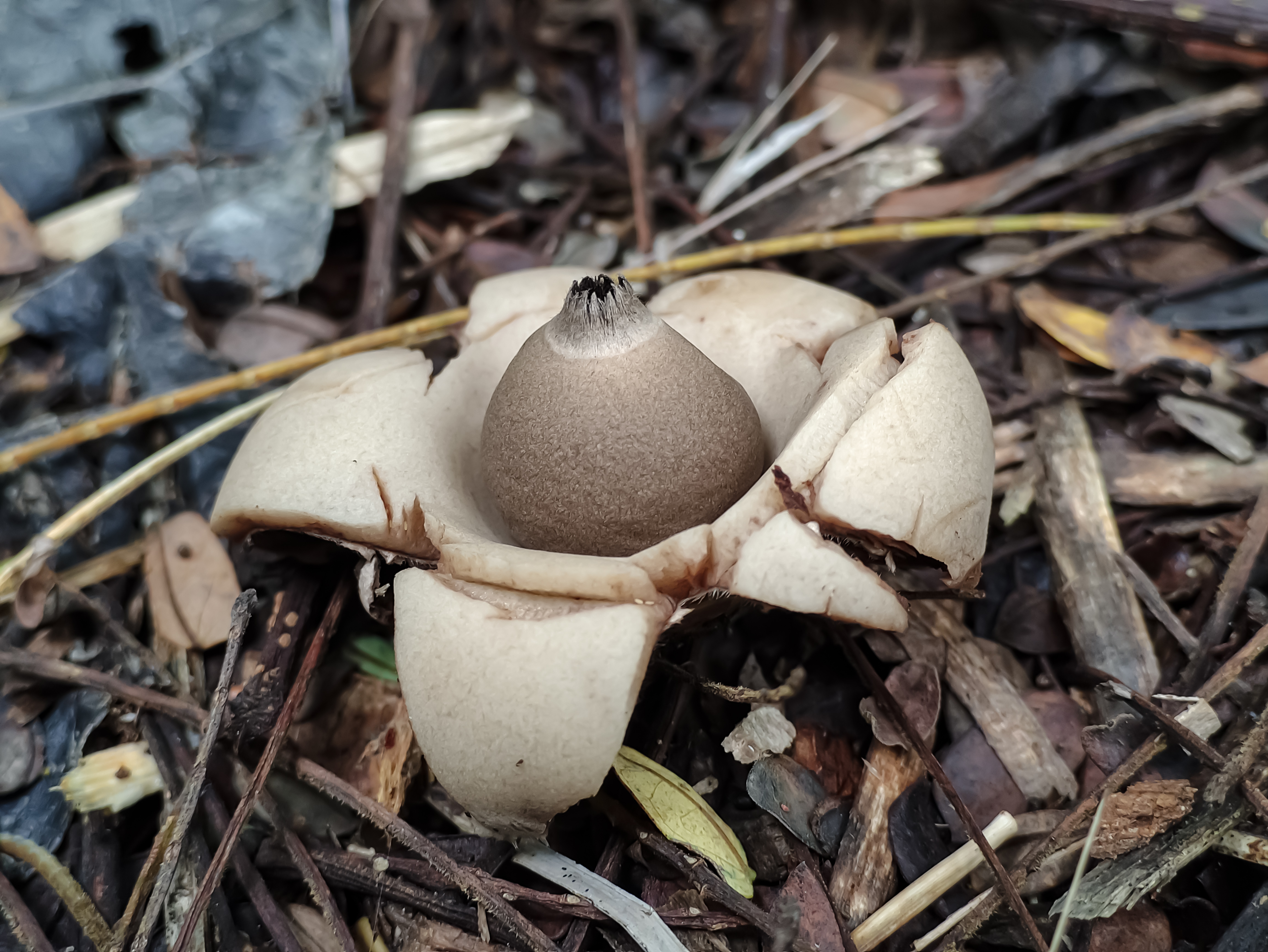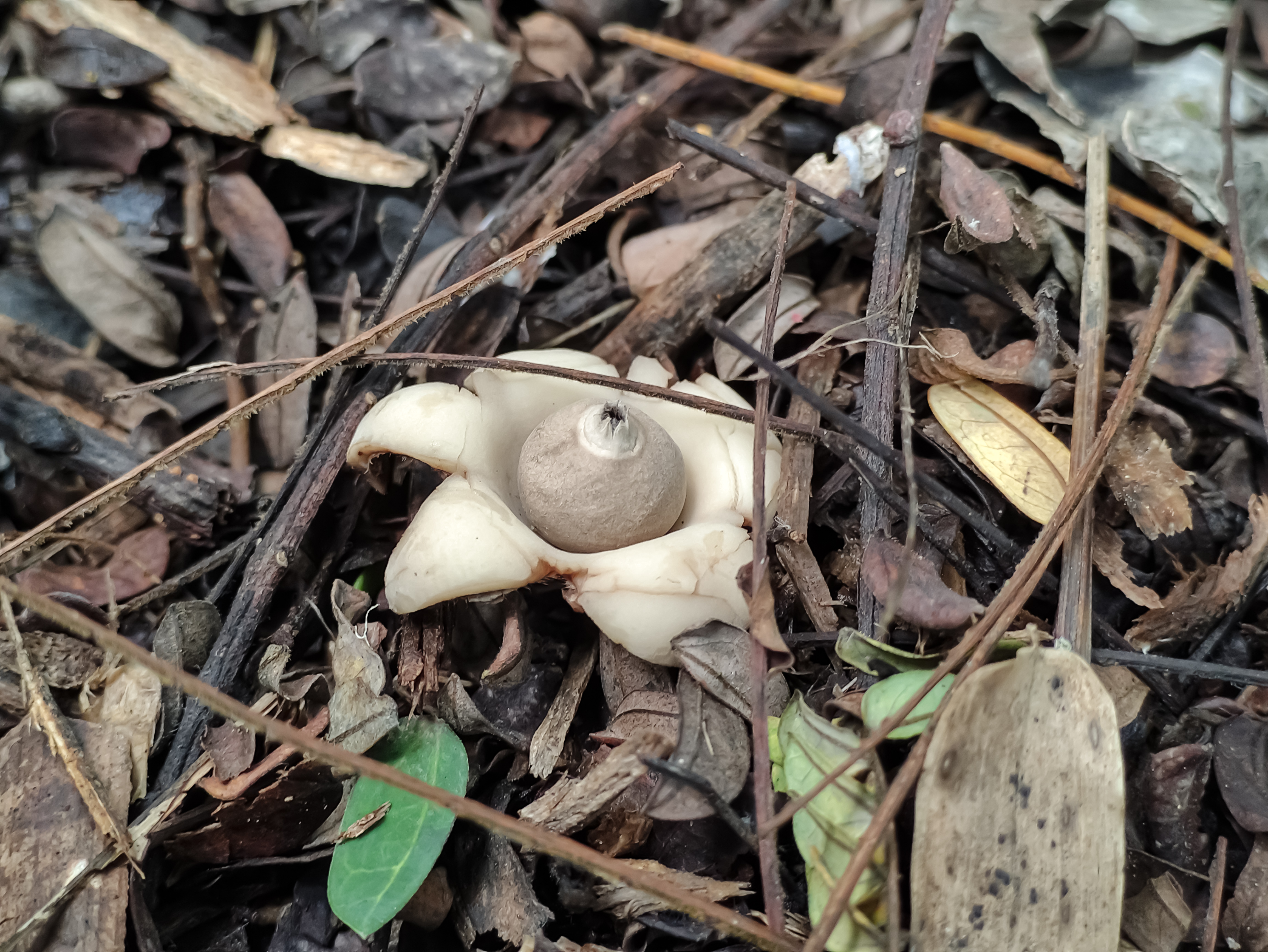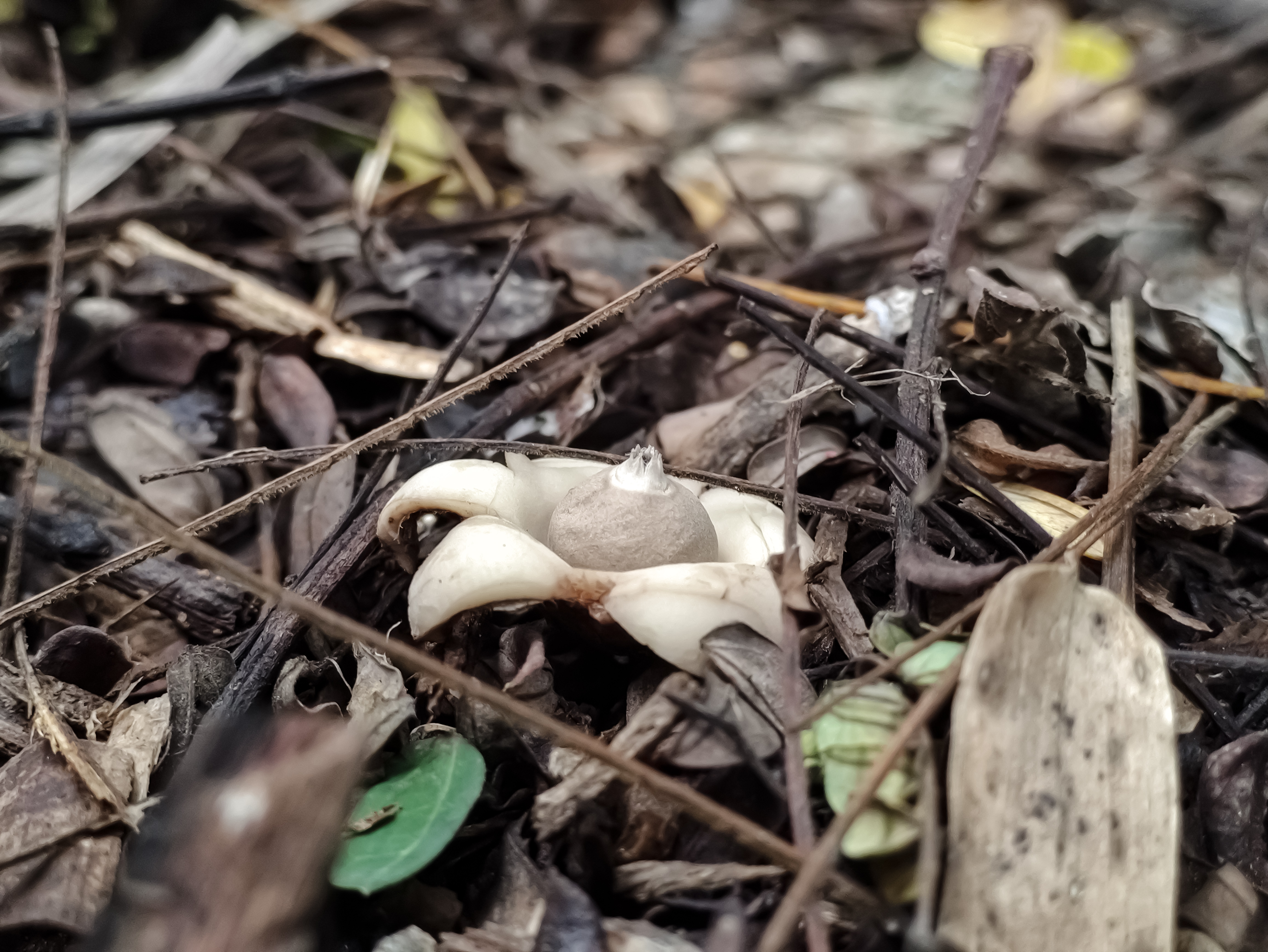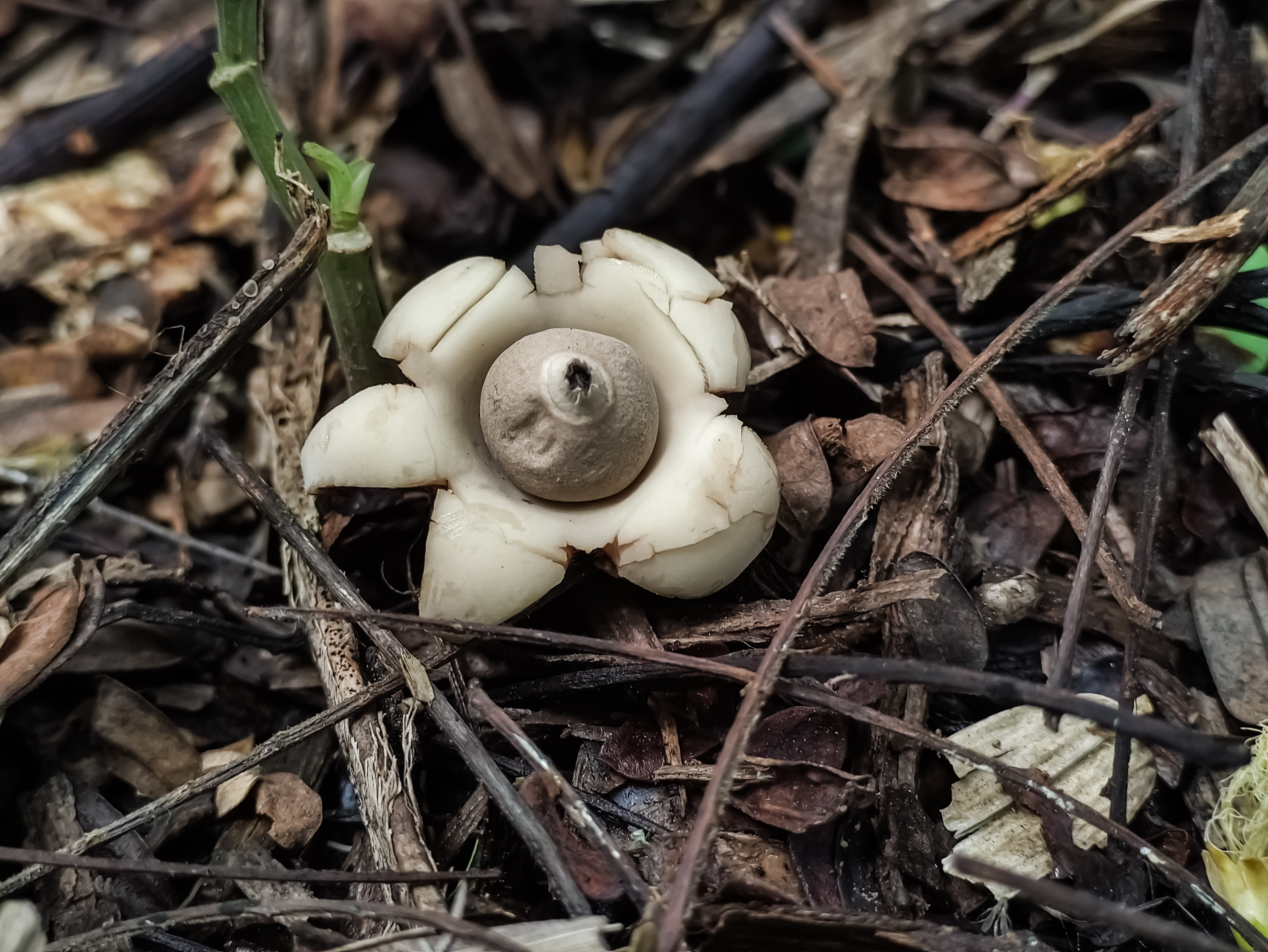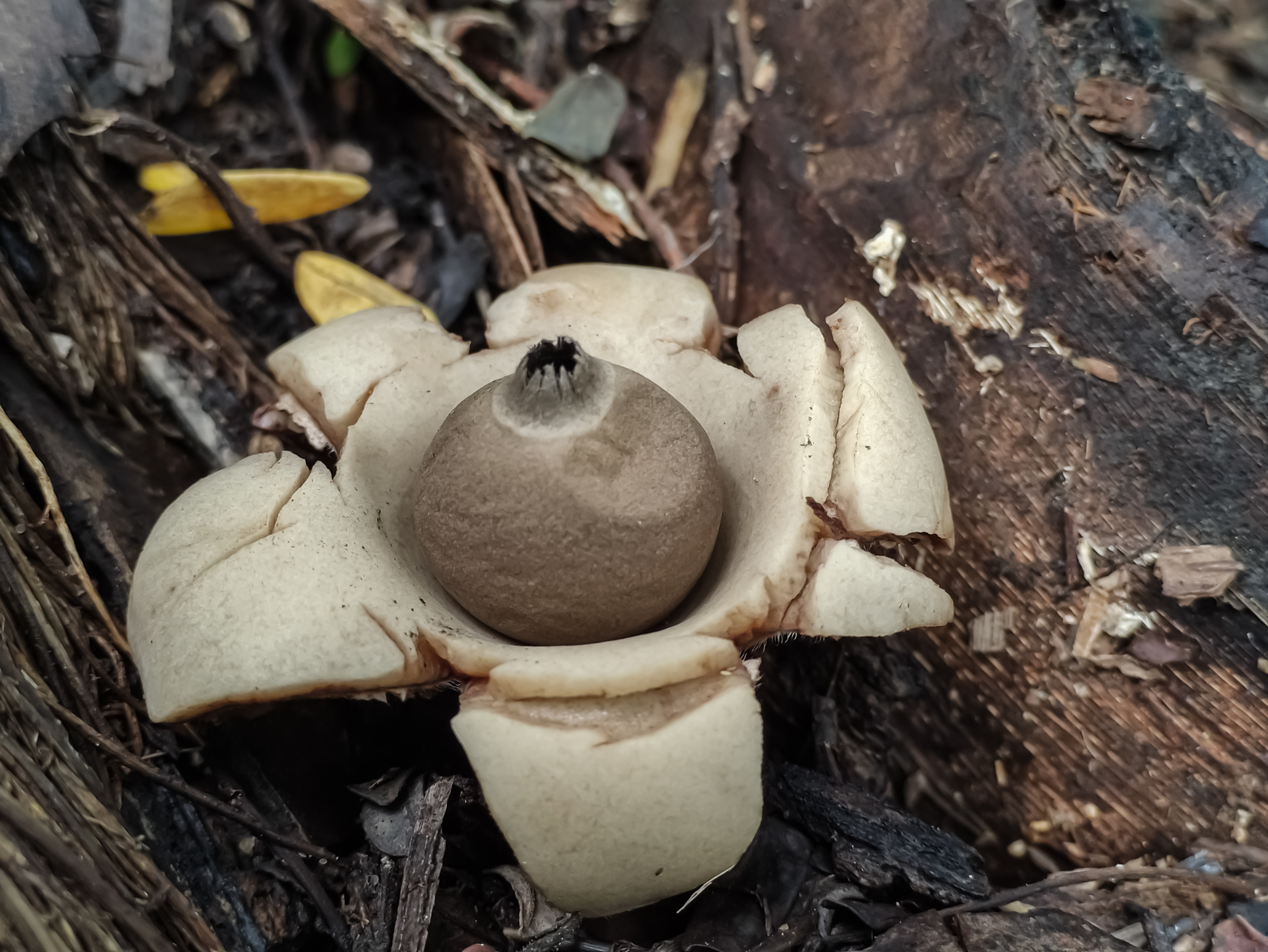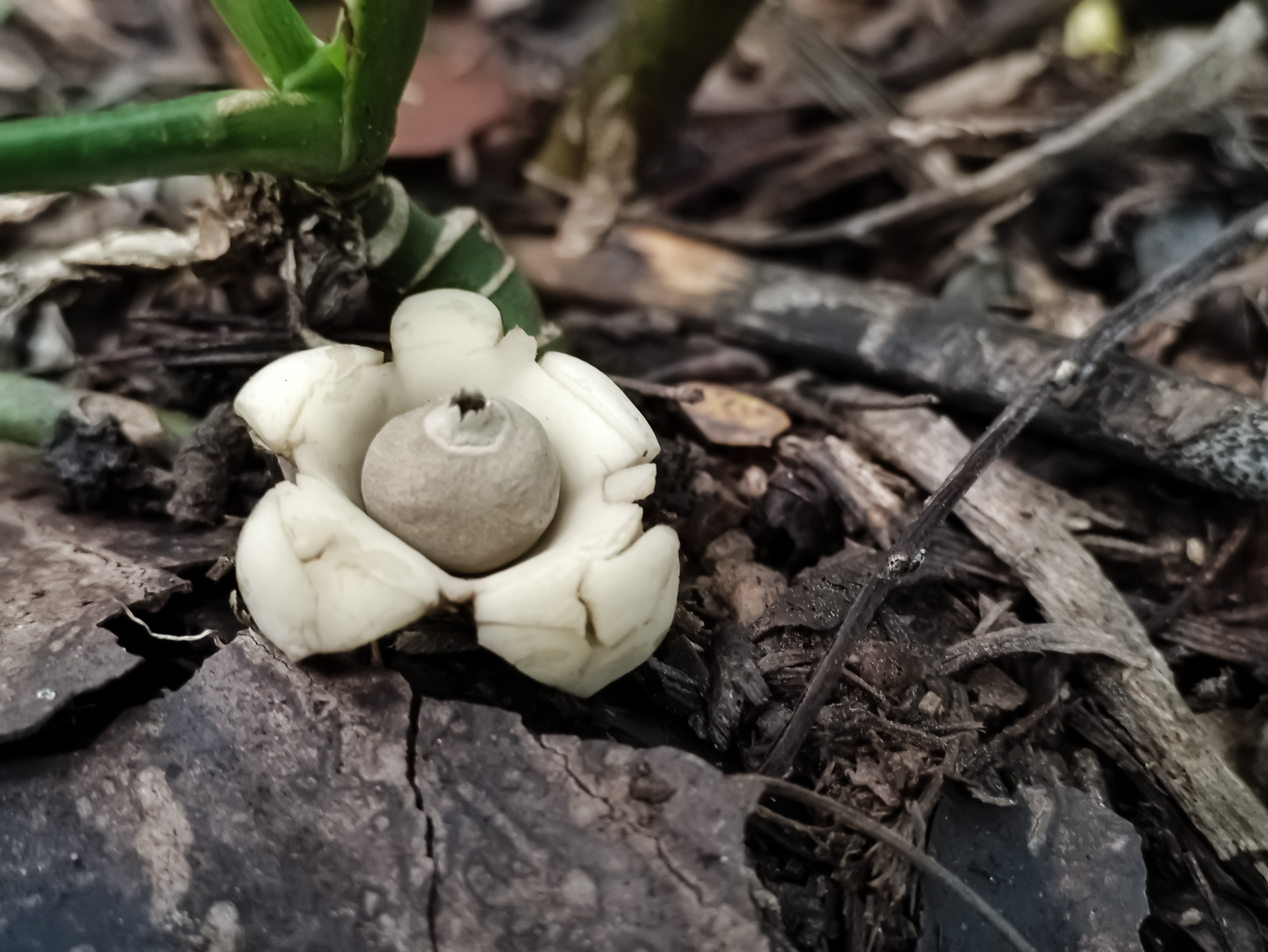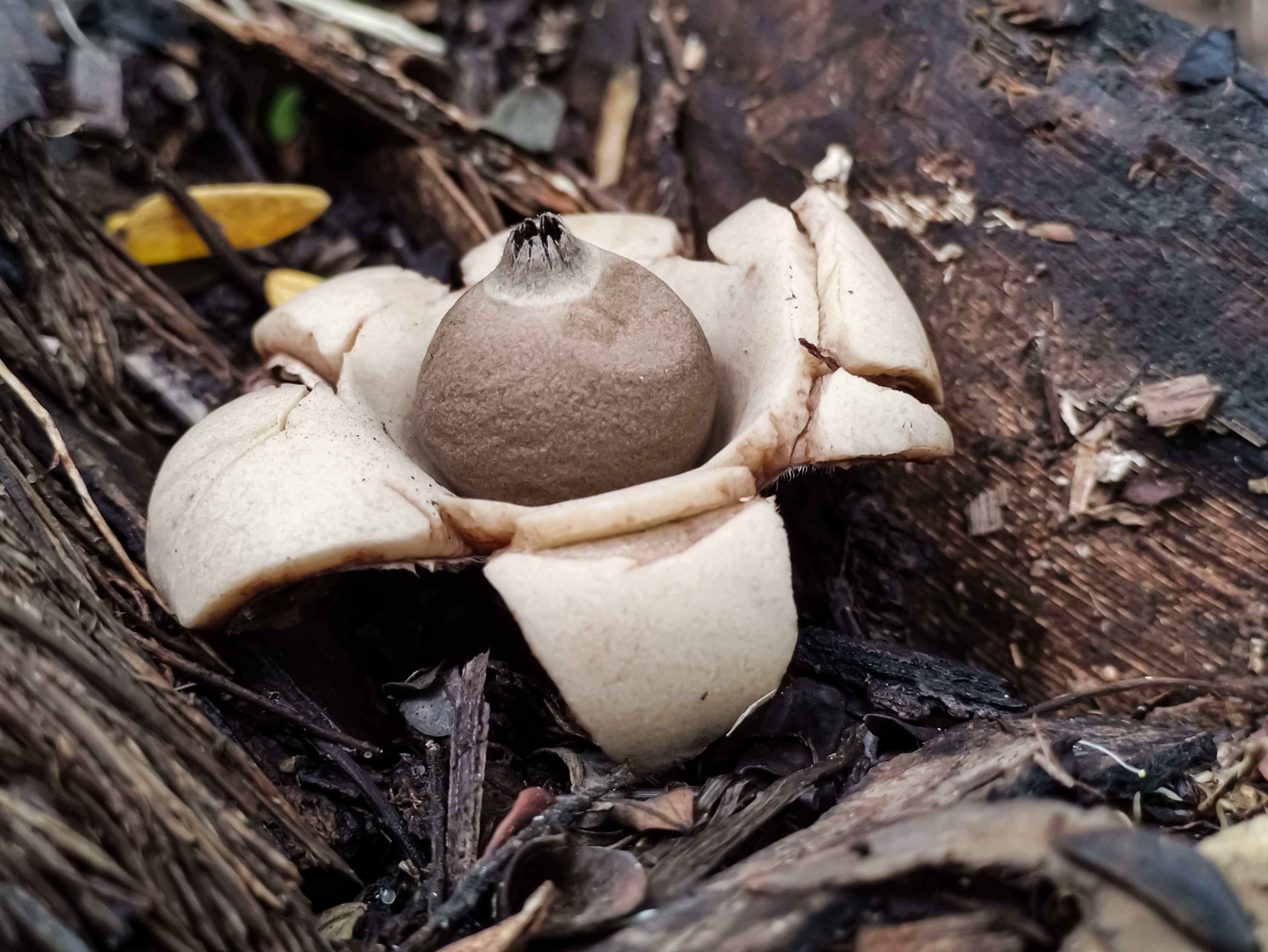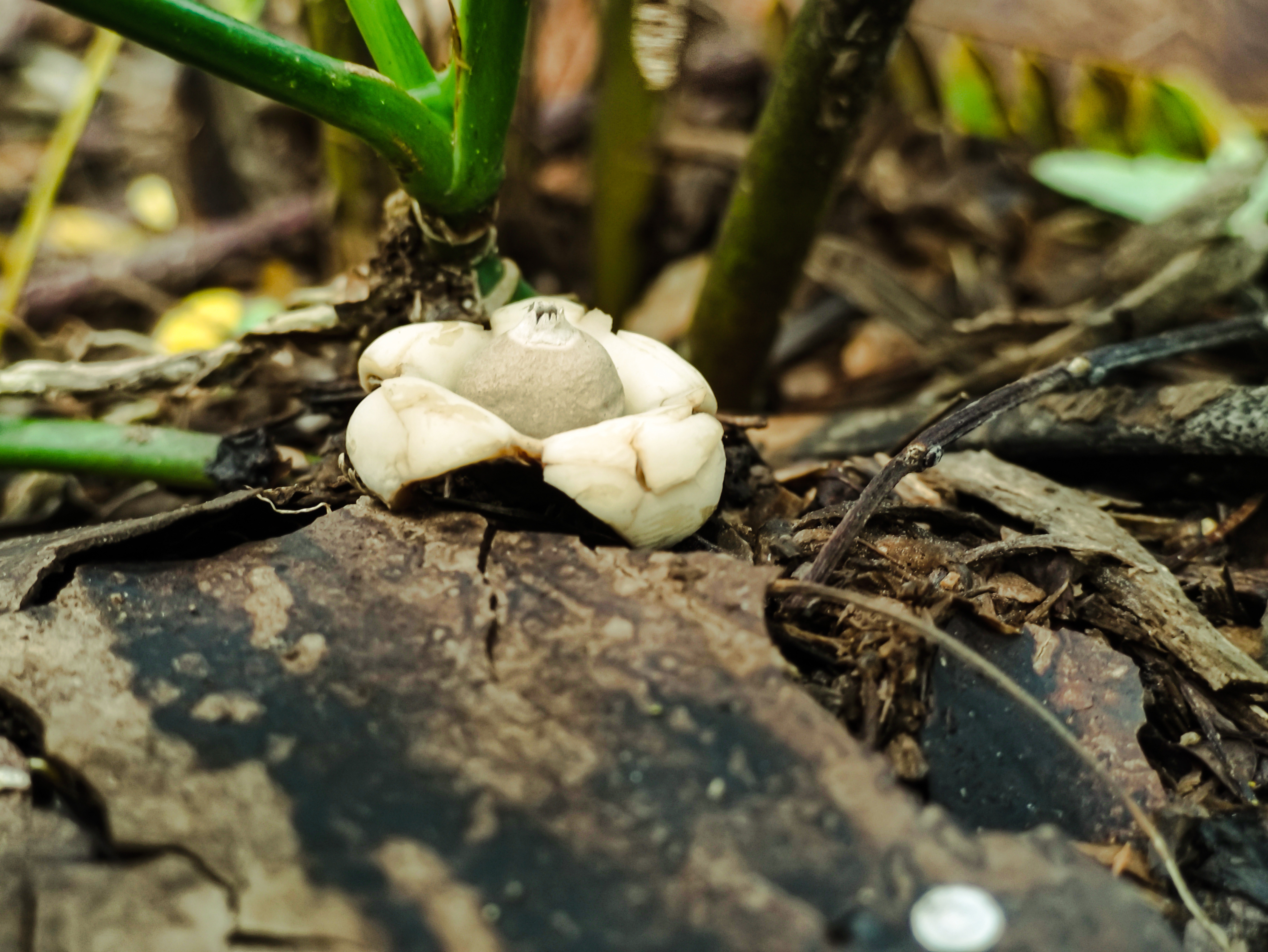 | Camera | Smartphone + macro lens |
| --- | --- |
| Iso | Otomatis |
| Editing | Snapseed app |
| Photographer | @briayana |
---
---