Fungifriday // Wild mushroom Marasmius oreades.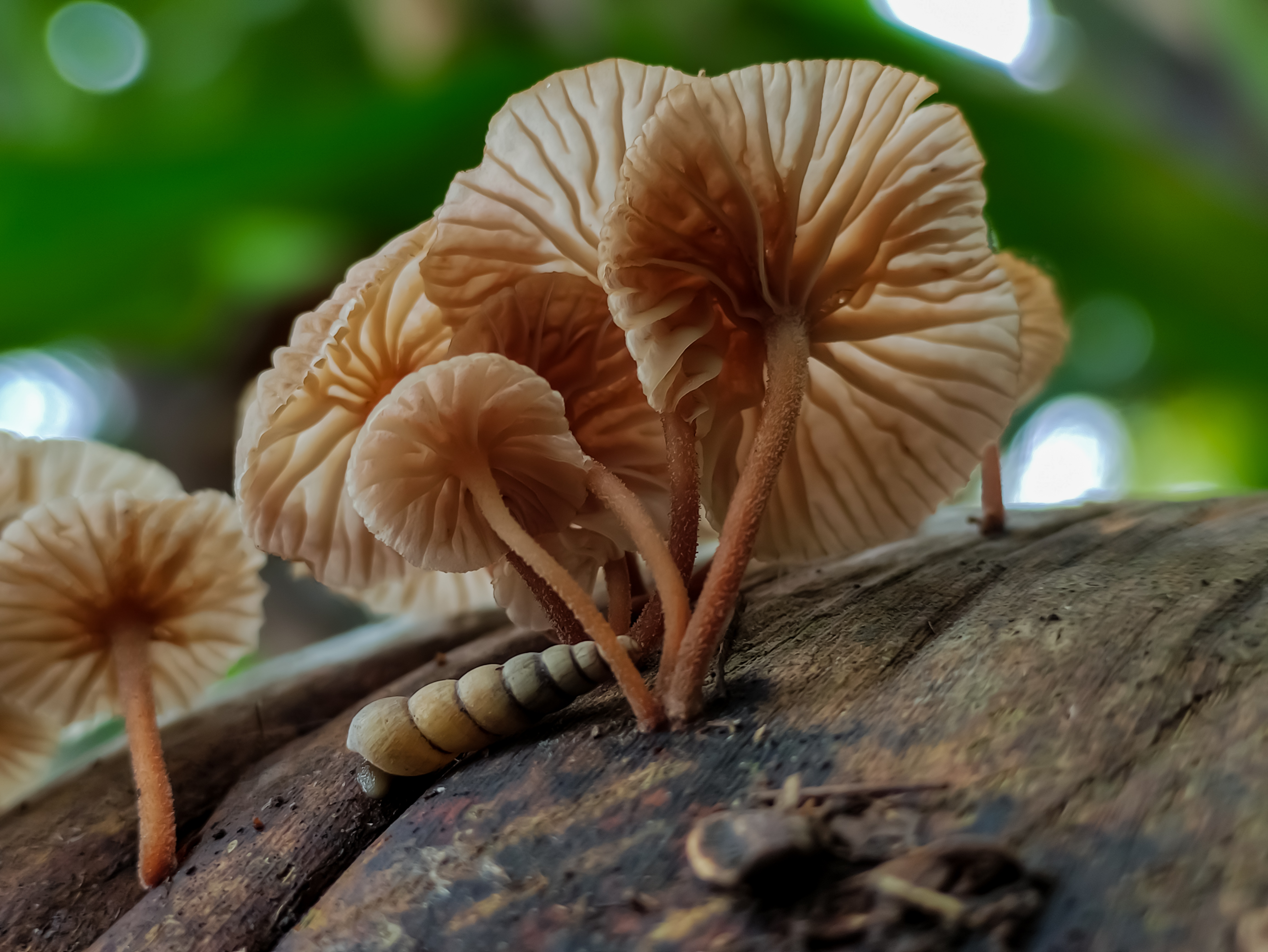 Happy fungifriday day and this is my contribution to #FungiFriday held by @ewkaw.
Hello all #hive friends, yesterday afternoon when I went to the family garden around my house to pick up some fresh chilies that we planted in the garden for chili paste for lunch, I found two piles of wild mushrooms growing in two different places and the mushrooms it looks so fresh with such soft growth.
Piles of these beautiful mushrooms grow on the surface of the dry coconut skin around the grass and look very beautiful with so dazzling,this discovery of the mushrooms reminded me to bring them in my publications in #fungifriday and after I returned home to prepare lunch, I returned to the garden to take photography of these beautiful mushrooms using my smartphone camera which I equipped with a macro lens.
The mushrooms are not that big in size so they are quite suitable for me to shoot using a macro lens and in the first row of pictures I took a shot of the mushrooms without using a macro lens so you can pay attention to the starting point where I found them.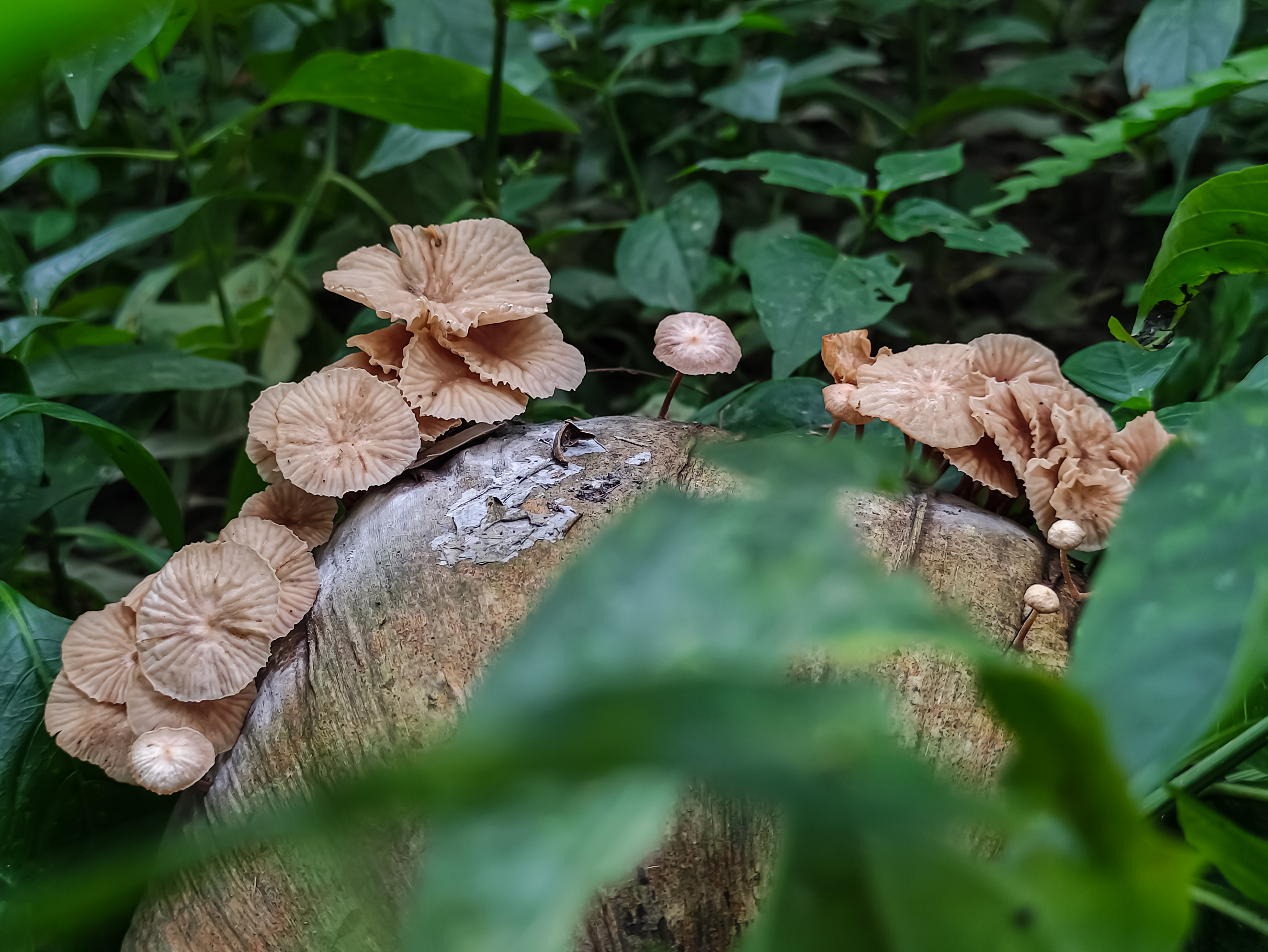 The mushrooms have a white color with a little brown, wikipedia says they are wild mushrooms Marasmius oreadesThe mushrooms look so fresh and here you can see some of that beautiful mushroom photography that I took with a macro lens smartphone camera.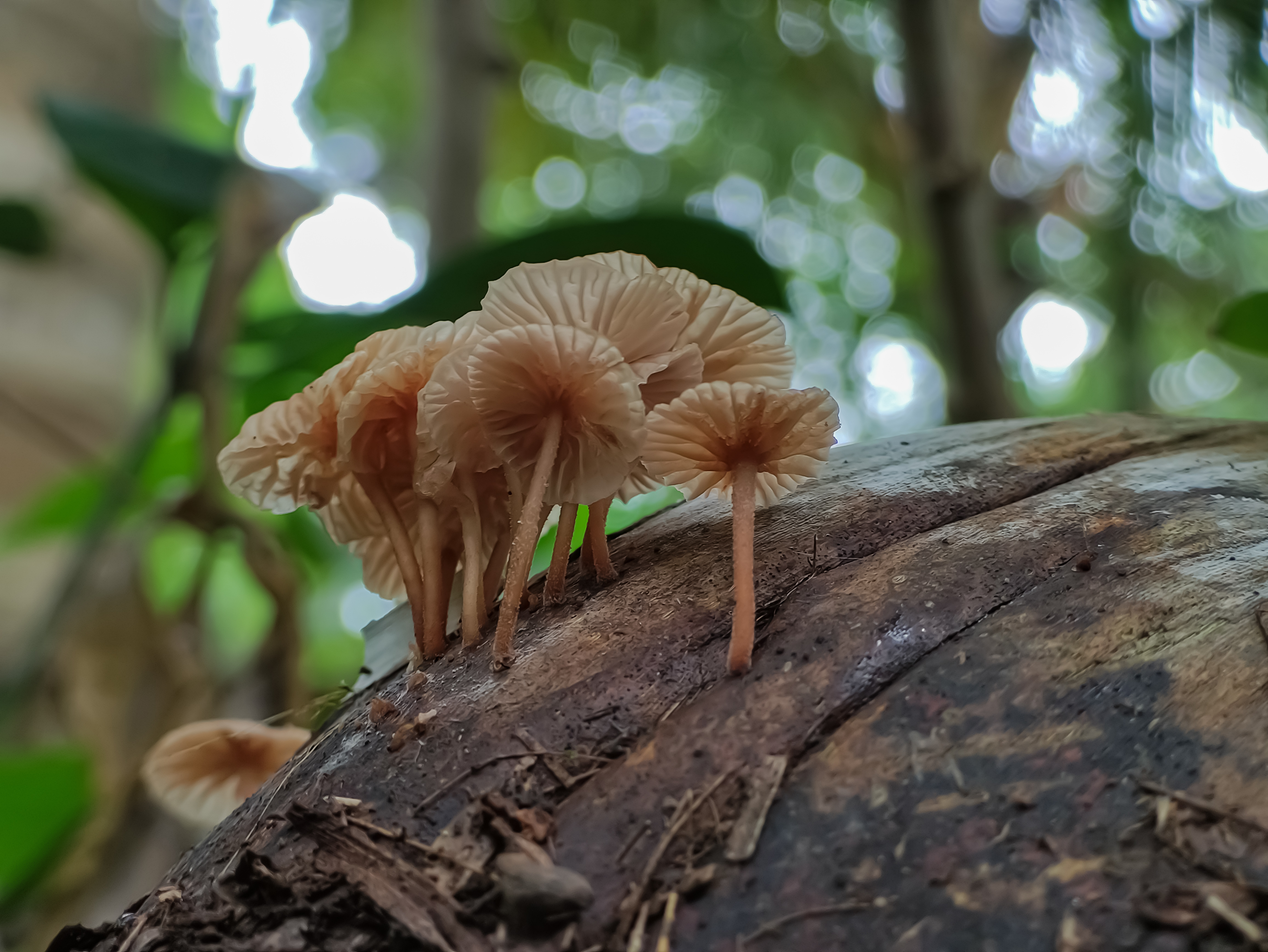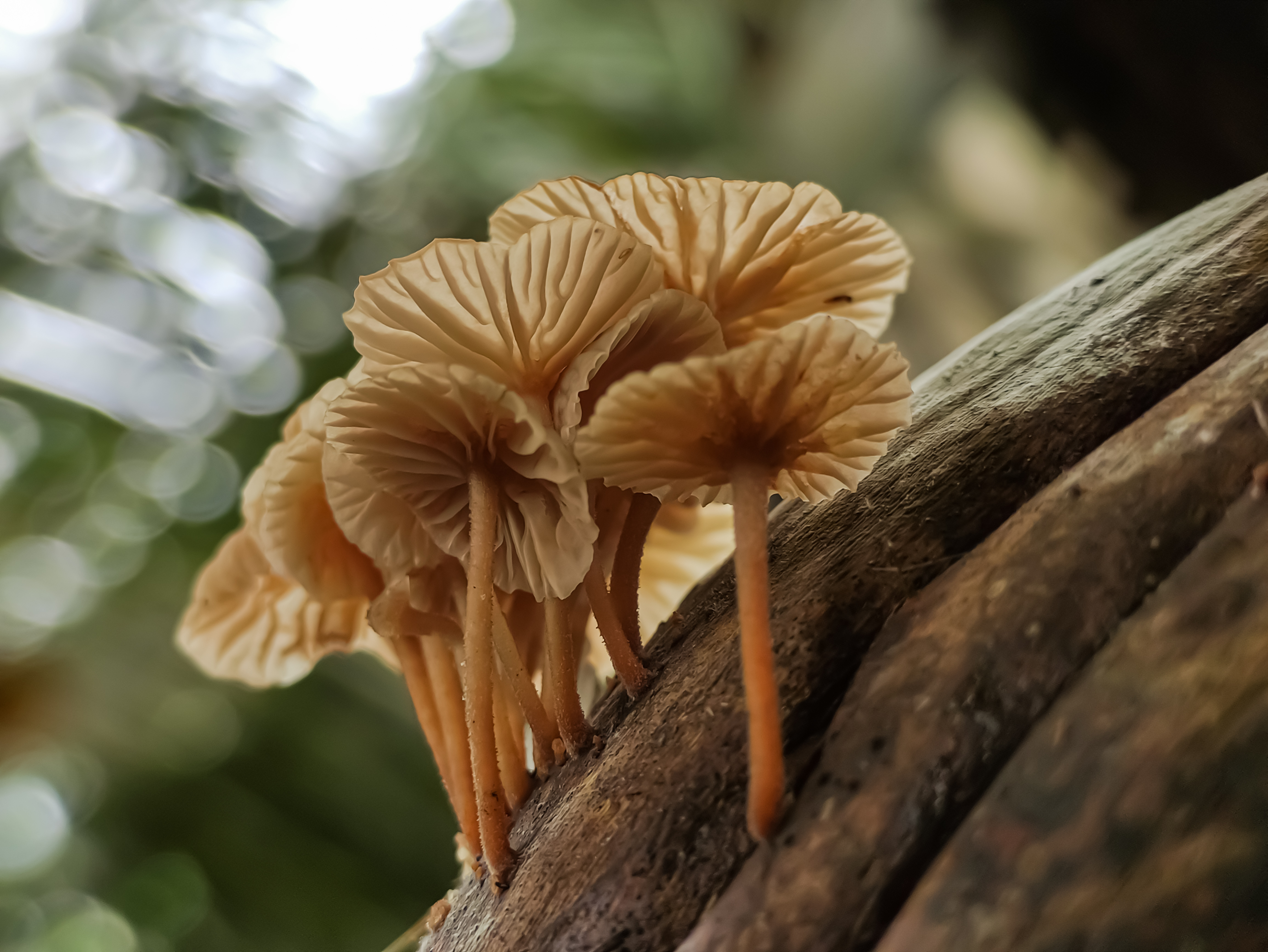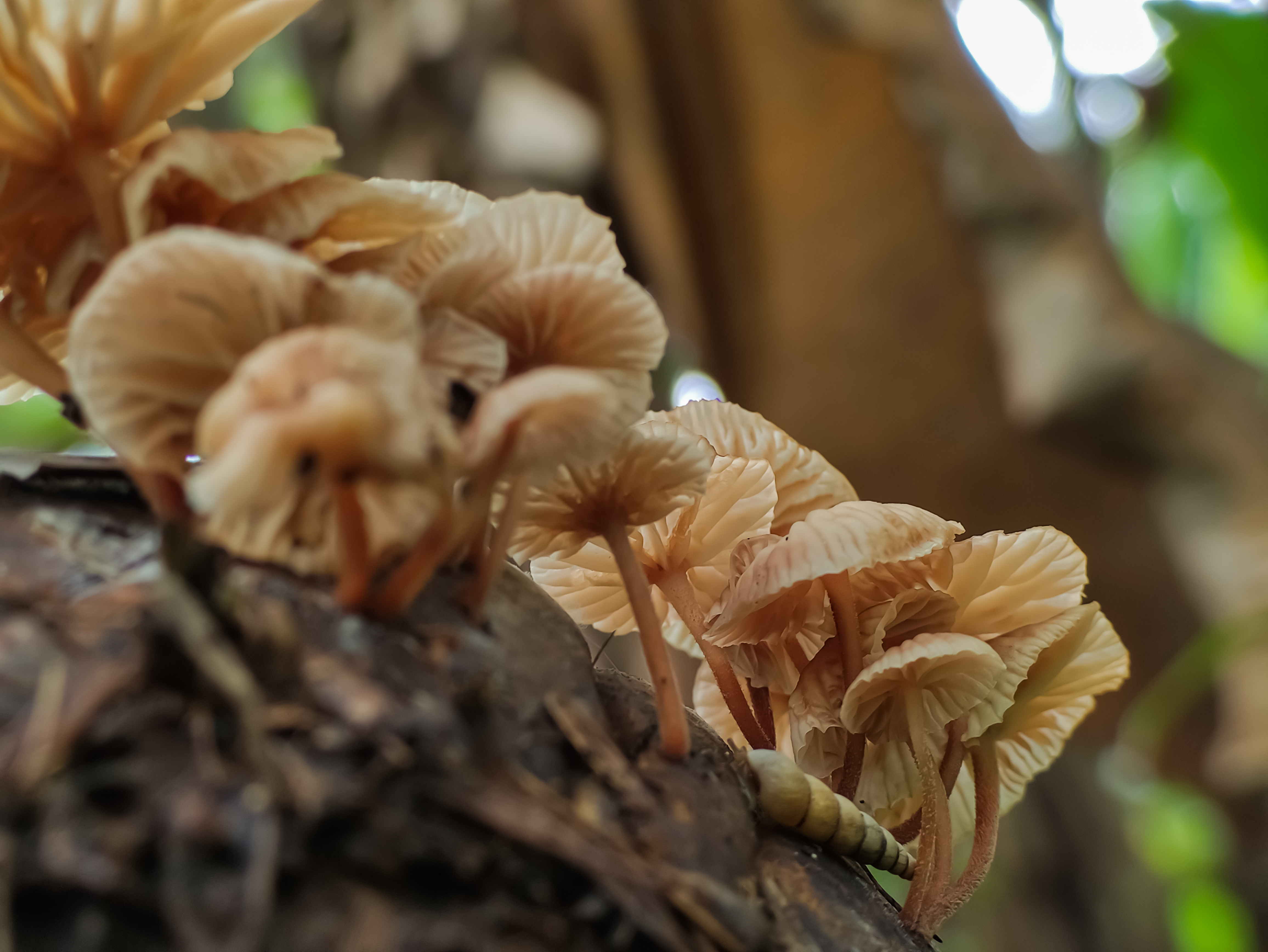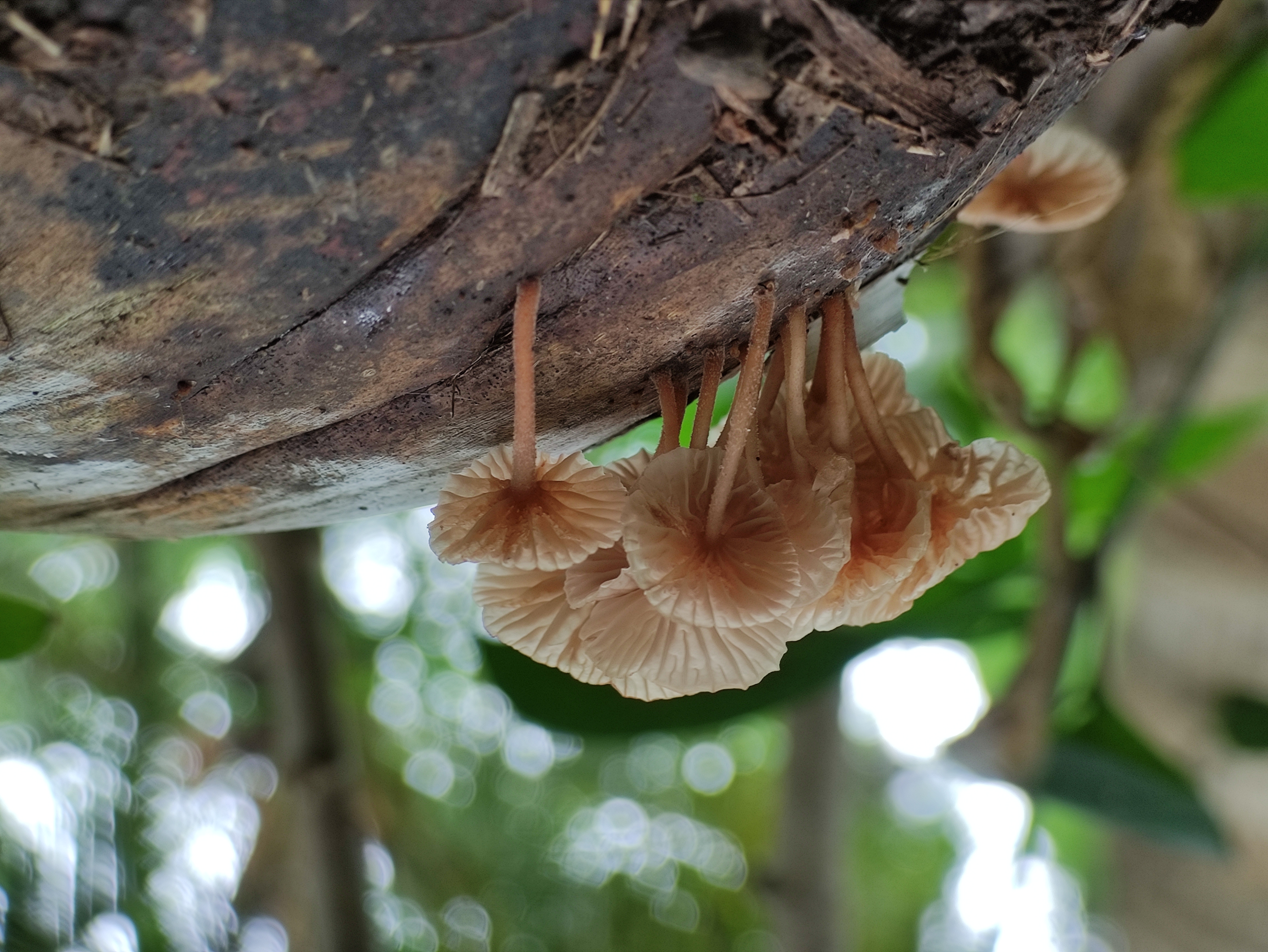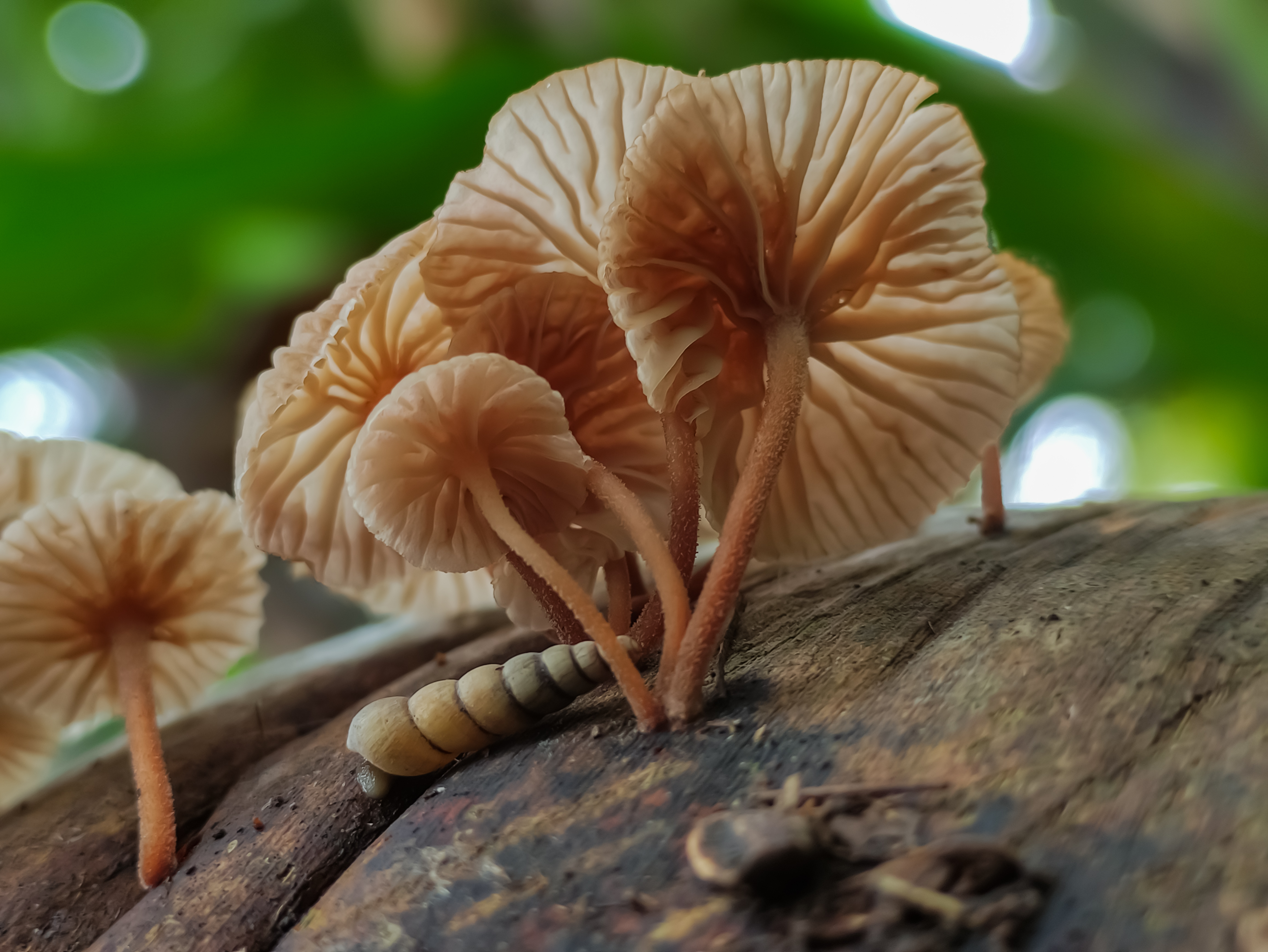 This here are some shots of wild mushrooms that I found yesterday afternoon, I hope you can enjoy the beauty of the appearance of these mushrooms.
| Camera | Smartphone + macro lens |
| --- | --- |
| Iso | Otomatis |
| Editing | Snapseed app |
| Photographer | @briayana |
| Twitter | briayana7 |
---
---