Succulents still happy
Hi friends,
The weather may be turning but the succulents are still thriving: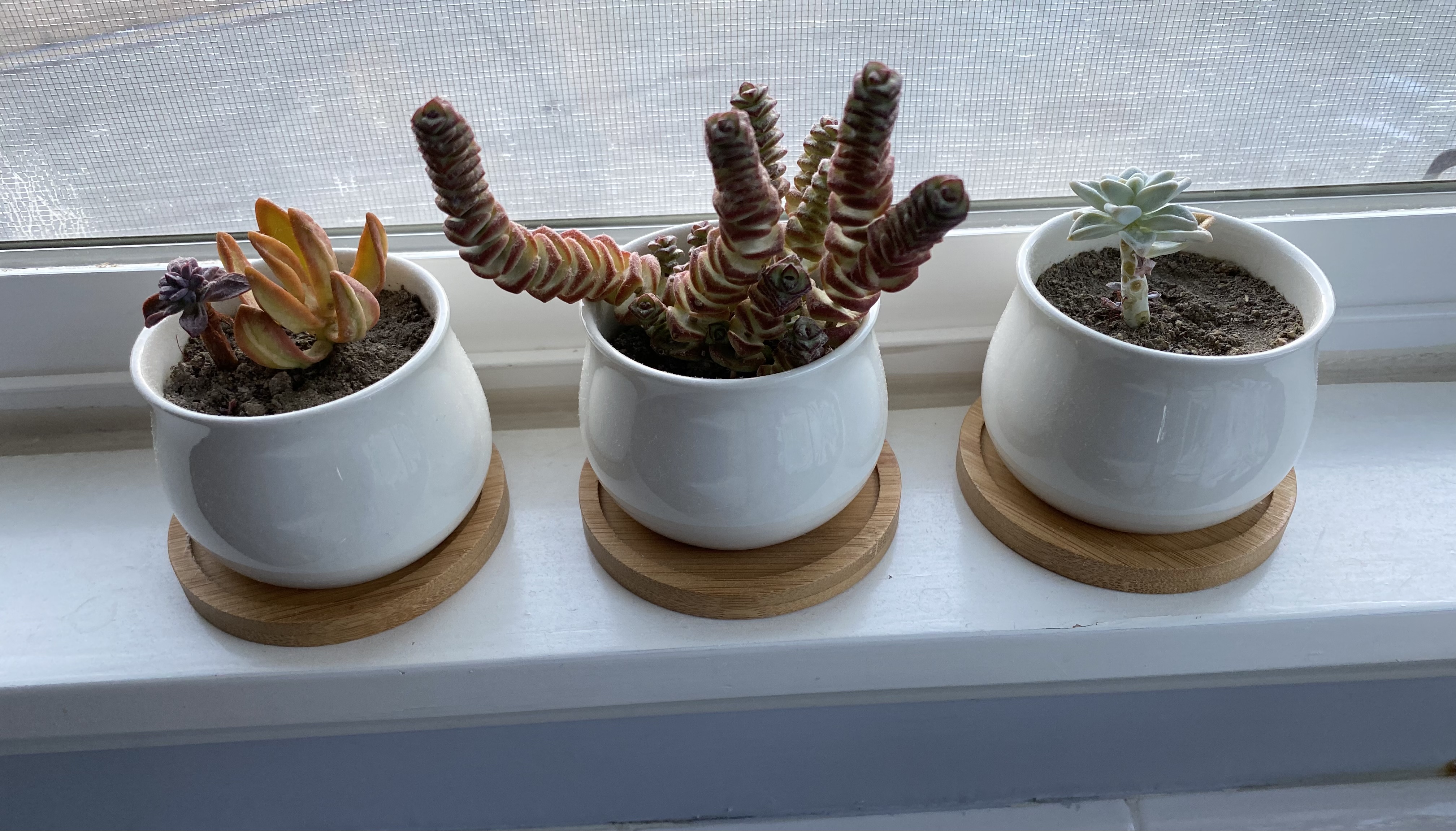 The little guys have a good life basking in the sun. They have grown a lot over the last year and have a cool design now.
They take very little water and little care so quite ideal for someone who does not have a green thumb like me!
Thanks for coming by,
Brian
---
---