Sparring Partners
Hi Friends,
I recently read (listed to an audiobook really) Sparring Partners, by John Grisham: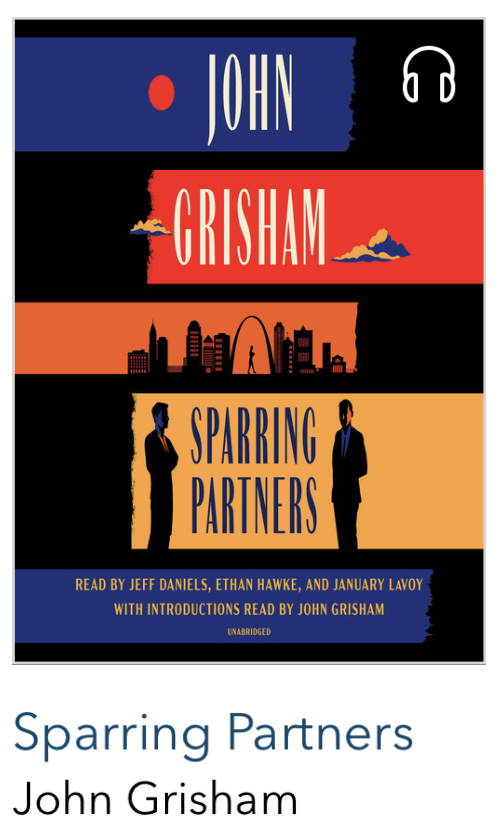 This was a collection of three mini stories, and the author had an intro into each of them in the audiobook version. The stories were great, and I enjoyed them thoroughly. John Grisham is known for his legal thrillers, but there were light on the legal work, and heavy on the characters in the story.
This was a fast and fun audiobook and I recommend it if you can get your hands on it! A perfect 5 out of 5 stars in my book!
Thanks for coming by,
Brian
---
---