The final introspection
What am I doing?
I'm not really sure.
But whatever it is I'm doing,
I'm pretty sure I'm not doing it right.
…
Hello, stranger.
---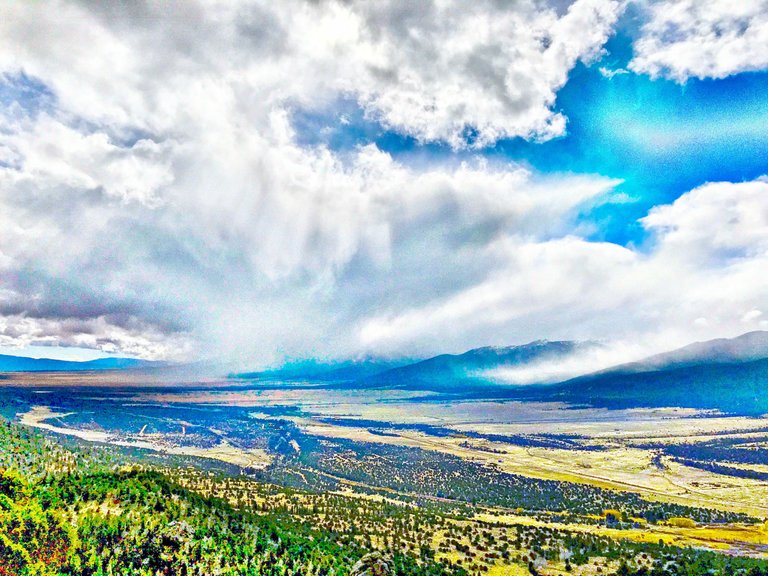 ---
I am staring down at a tousled pile of tornout salt and peppered notebook pages parked encrumpled fecklessly on the passenger side floormat of my car.
It has been several hours of this nonsense now.
If there is anything of creative value to be salvaged within these wasted paper vellae then I cannot fathom it.
Were it not for the fierce northeastern wind I long since would have used these pages to write a fire into existence and keep myself warm against this present pressing cold.
It has been so windy and chilly and snowy the past couple days,
that I've more or less been living full time right here in the front seat.
The console is crowded with the mad quiet signs of my sad little self-imposed nomadic lifestyle, such as yuckily foodstained napkins and plastic Ramen noodle wrappers and a few cool drunken cardboard doodles that I'll probably toss tomorrow.
And the dash is a mess of windwhipped dust and a bunch of sundry objects that do not belong thereupon, like jetboil wet wipes sharpie spoon coffee mug and mace.
In the past 48 hours I haven't hardly slept but I have in fact managed to kill half a handle of whiskey.
Haven't showered in about a week and it's been three days since I saw another human.
---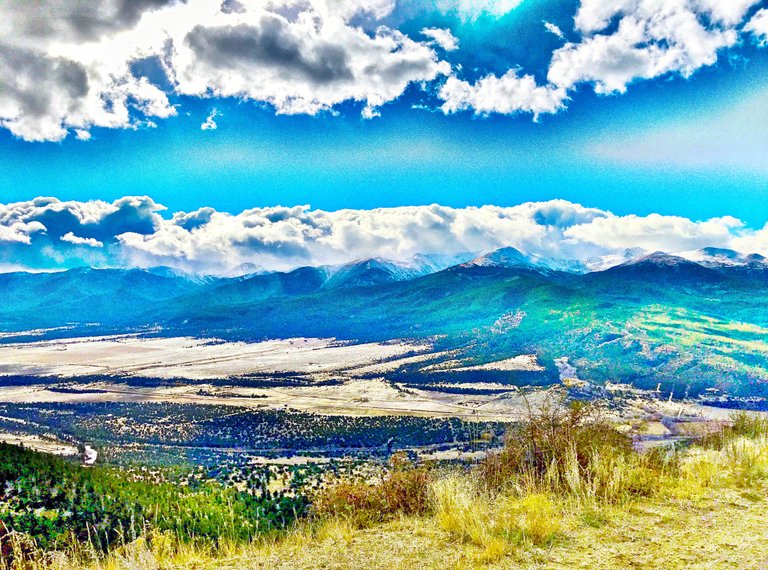 ---
You should get up and go for a walk.
But it's cold and windy and snowy outside.
I know but it'll be worth it though.
Okay well where should I go?
Up the road a bit I guess.
Okay well what will I find?
Wallace.
What?
Wallace.
…
He hung himself from a rafter. You'll find him up the road a bit I guess.
---
---
I walk up the road one mile,
two miles,
five.
I keep walking.
Wallace hung himself from a rafter, in his own home.
…
Snowflakes fly by feathered with ice.
The sky ahead is clear, but I can somehow feel the stormclouds building and billowing like a wildfire roaring of its reckless children riven and soaring with inextinguishable bloodlust right behind me.
I keep walking.
Hemingway looked his last at a shotgun blast, in his own home.
…
This crude high-country air smells lightly of harshness and lewd unhealth.
Looks like there is a car parked up there, don't recall seeing any vehicles go by me recently so they must have passed last night.
I keep walking.
Plath gassed herself, in her own home.
…
I walk up to the car.
It's idling.
Garden hose goes from exhaust pipe to front window.
There is someone in the driver seat.
I stop walking and I start running and I get there and I try to open the door but it's locked so I grab a rock and I hurl it at the window with every ounce of stupid human energy I've got but it's not enough the rock barely cracks the pane and bounces off and so I look around for a bigger rock but there is nothing to be found and so I back up a couple dozen paces from the car and I give myself a good head start and I start running full tilt top speed no filter at the car and at the last possible second I lift off and I hurl myself as violently and stupidhumanly as possible directly at and into the window and the window breaks and I break right through into it all but it's all too late because the driver is already dead.
…
---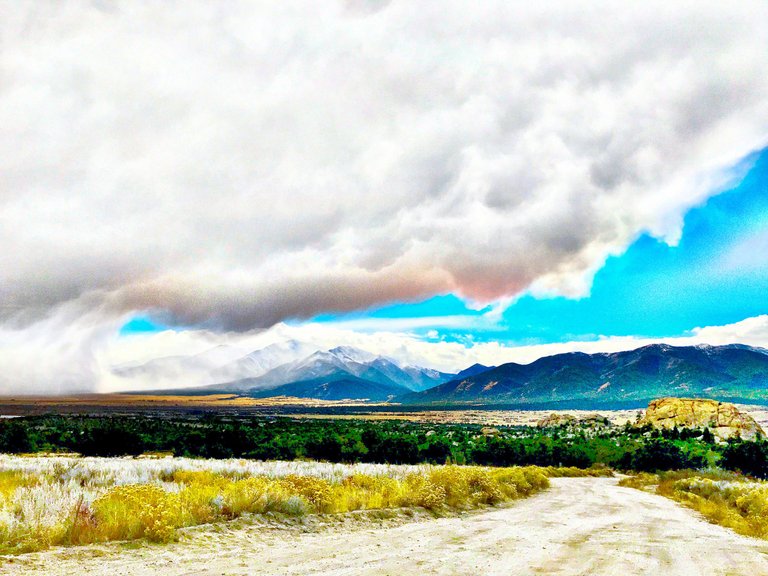 ---
What have you done?
I wish I didn't know.
Whatever your reasons were,
I wish you hadn't gone home wrong like that.
…
Farewell, stranger.
---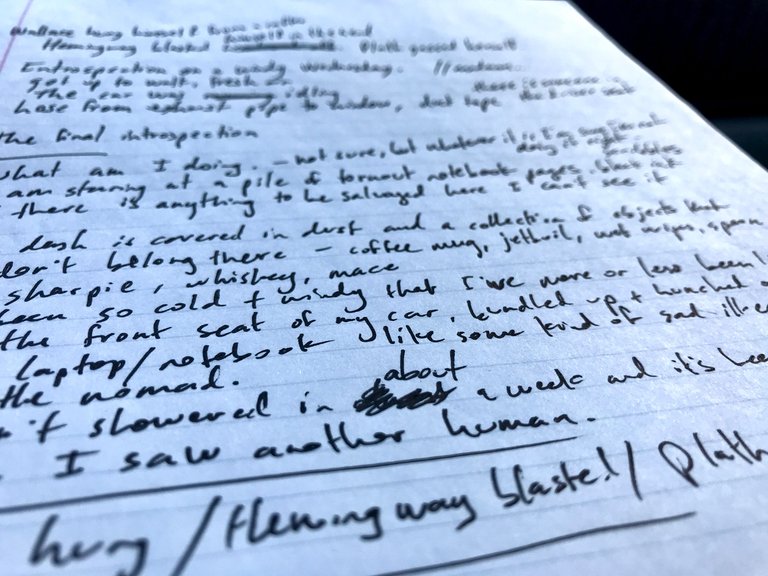 ---
※ ※ ※ ※ ※ ※ ※ ※ ※ ※
⛰ 🖊 🥃 🚙
※ ※ ※ ※ ※ ※ ※ ※ ※ ※
---
10-27-21. I think I could use another stiff whiskey drink @otherbrandt. Yo top me off hey would ya?
---
---