ALERT! GOOGLE AND APPLE UNDER SCRUTINY FOR SCAM CRYPTOCURRENCY APPS
It no news how scamming has been a very big problem to the crypto market for many years,it happens that as technology is advancing so also scammer are stepping up their game in making sure that they are able to execute their plans.they have so much advance or perfect their games to the extent of creating apps which most of the time are hard to notice since they are also found on both google play store and apple play store as well .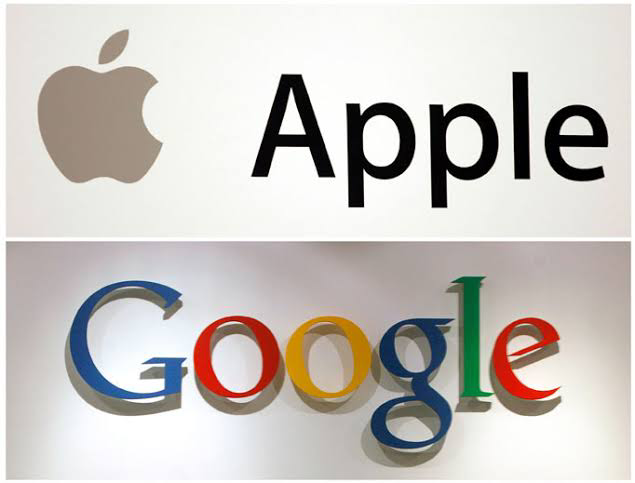 source
Recently two of the biggest companies in the world which is apple and Google has been brought to book base on Fake scamming crypto apps that were found in their stores. As a tenet in the mobile app stores,it is the duty of the company to ensure that all app in their store are real and genuine but unfortunately a senator from the United States named senator Sherrod Brown is probing into the activities of the two biggest companies concerning the safety of their mobile applications also investigations from FBI shows that large number of people has been defrauded of over $42.7 millions for downloading fake apps on both apple and google stores.
SHOULD APPLE AND GOOGLE BE BLAMED FOR THE ATTACK?
Well in my opinion I think I will say that they are partly to be blame for this attack because I expect them that with the kind of name they both have made for themselves they should have the technology know-how to be able to figures out when an app coming to it's store is genuine or not,although I know this is not always easy as their are many apps flushing into their sore on daily basis.
Apple CEO had come to defend itself concerning this saying that it is the responsibility of crypto platforms to ensure that firms that provide investment and other related services should take the necessary steps in preventing fraudulent activities, what I deduce from the apple CEOs talk is that they are not really to be blame for the attack which to some extent he might be right but I still think they should have a genuine way in checking for the authenticity of any app coming into it's store.
Information has it that the attacker tends to impersonate some crypto exchange by using their names there tricking people to deposit their funds and once the payment is made the attacker takes over the account by denying it's users access. Now the US senator is calling on both google and apple to warn it users over such apps or they should remove those apps from their stores in order to avoid further attack by the attackers.
---
---