Hive PowerUp Day - Oct 2021
Powering up on the 1st of the month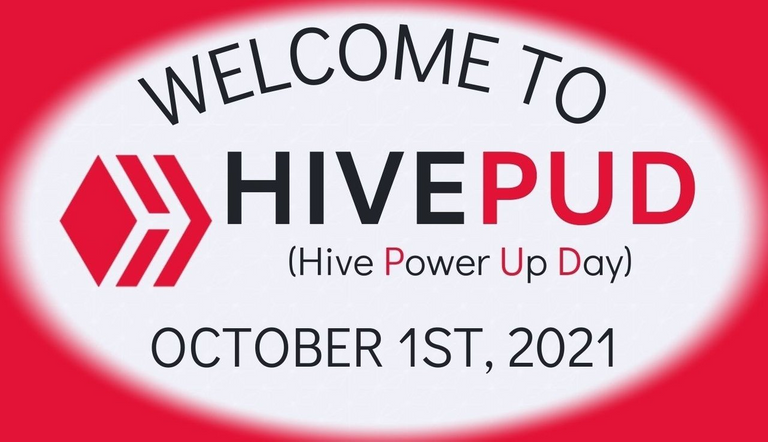 source: @TraciYork
In case you missed it, there's a challenge of sorts for all Hivers to Power up their HIVE to HIVE Power on the 1st of every month. @TraciYork leads this challenge and you can read more about it on her blog and for earning badges, check out @hivebuzz
While it's more of a social challenge, there ARE some cool prizes up for grabs, if you follow a few simple rules:
What are the rules to win prizes for HivePUD?
Your reputation must be above 39 and below 70.
Your total Hive Power (before the 1st) must be more than 100 and less than 8000.
You must power up at least 10 Hive on the 1st.
To be included in the winners list, you must meet all four requirements above. The order of the list (first place, second place, and so on) will be determined by the biggest PERCENTAGE of Hive powered up, not necessarily the most Hive powered up.
Read the full details here: https://peakd.com/hive-167922/@traciyork/welcome-to-hivepud-hive-power-up-day-october-1st-2021
My Power Up
I had just short of 900 liquid HIVE available to power up today...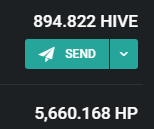 ... which puts me on just over 6, 550 HP now... a nice (small, but not negligible) little jump.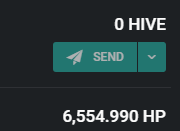 So where's all this liquid Hive coming from?
Well, since the kids with the big sticks at HiveWatchers have decided they don't like my @PlayDice game and couldn't be bothered discussing it, it's forced me to turn it off. While that's sad news for @PlayDice and everyone that was playing it, it does mean that I've got some spare HIVE from the power downs. #SilverLining ;-)
I've still got another 8 weeks or so of powerdowns left, so I should be able to play along with the #HivePUD challenge for another 2 months.
It's a great initiative and if you happen to have some liquid hive hanging around or plan on buying some from an exchange near the end of a month... consider hanging on to it for a few days and powering it up on the 1st next time. For the full details and current list of prizes, go check out this post: https://peakd.com/hive-167922/@traciyork/welcome-to-hivepud-hive-power-up-day-october-1st-2021
Posted Using LeoFinance Beta
---
---