Can HIVE pump to $1 by 2023 [ Ask hive]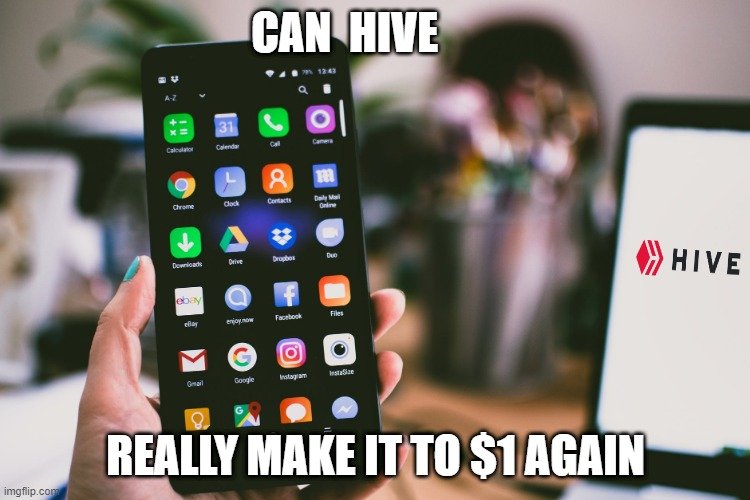 It amazes me that the price of Hive is so low and the market cap is so low
Hive has a lot going for it hive just lacks users and investors the price could pump to $1 easy but could drop easier as we have no strong investors & to many paper hand
Hive so powerful it could change the whole if used properly & promoted properly
Hive needs people people don't need hive but we need to make people want hive not just to buy & sell but to hold power up & support others
Hive is fast free & efficient so why are we struggling to attract any new users & investors ?
All Hive people need to make noise to be seen organically
We need to see new people on the hive trending pages daily
We need more manual voters to many bots to many auto voters voting the same authors
We need to support the old users as well as the new users
How would you change Hive ?
When did you join Hive ?
What is your favorite Hive tribe & Hive front end ?
Posted using Bilpcoin
---
---