Take that trip...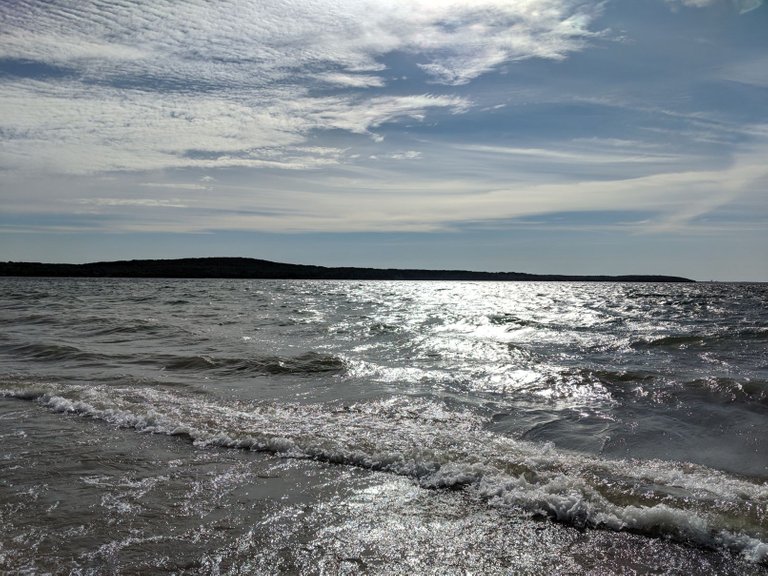 ---
I was browsing through that social media platform the other day that starts with an "F" and I came across a saying that goes something like this:
You can make more money, but you can't make more time, take that trip!
I know it seems like a simple concept, but putting it into practice can be a more difficult task. We all know that the pressures of being an adult can make the idea of carving out some time for a trip seem insurmountable.
I was just commenting back and forth with @bdmillergallery about this the other day and ever since the pandemic began, @ericvancewalton and I have been lamenting about the seemingly impossible endeavor that is taking a vacation.
It's been a rough couple of weeks for @mrsbozz and I. Actually more @mrsbozz than me, but I have a sympathetic heart, so seeing her go through so much isn't a walk in the park for me either.
It all started with a set of first grade twins from her school building passing away in a car accident. Followed up within one to two days with another one of her students guardian passing away. As if that wasn't enough, we soon received word that a couple of former students had passed away in separate incidents.
On Monday of this week, @mrsbozz got the news that her grandma had passed away and then the next day she got the call that one of the teachers at her school had passed.
Like I said, it has just been a lot.
While sad, her grandma had just turned 101 years old. She lived a full life and had something like 10 kids, maybe 20 to 30 grandkids, something like 54 great grandkids, and 2 great great grandchildren. Definitely a life to be celebrated.
You are probably wondering how all of this ties into travelling. Trust me, I am getting there.
We were at the funeral for her grandmother yesterday and just as it was starting my wife had a full on panic attack. As a school social worker at her building she hasn't been afforded the time to process and work through all of this stuff that is being thrown at her. She has to put on the brave face so she can be the comfort to all of those (staff and students) at her building who are suffering.
Now, you might be thinking shouldn't you be her comfort at home? While that is true, she has to be in the position to want to be comforted by be. All I can do is just be there and when she is ready, she will let me know.
Anyway, like I said, yesterday was just too much and she finally couldn't shoulder it all anymore.
As you can see, now more than ever she really deserves that opportunity to just get away. We have a trip planned for the end of March, but that honestly seems to far away right now. I don't know what to do, between planning, funding, finding someone to watch our dog, and probably a million other obstacles I can't imagine just up and leaving right now.
Then that phrase keeps repeating in my head that I posted above and I know I need to just make the time.
Anyway, I know with Covid hitting certain areas so hard my wife and I don't have a monopoly on loss. My heart goes out to those who have seen even one or multiple family members taken in the past couple of years.
There is an old saying about two things being certain in life and while death and taxes are likely not going away any time soon, I think travel or more specifically just taking care of yourself should be added as a third certainty.
---
---

---
All pictures taken by myself or @mrsbozz
---
---