Football Wrap-Up 10/11/2021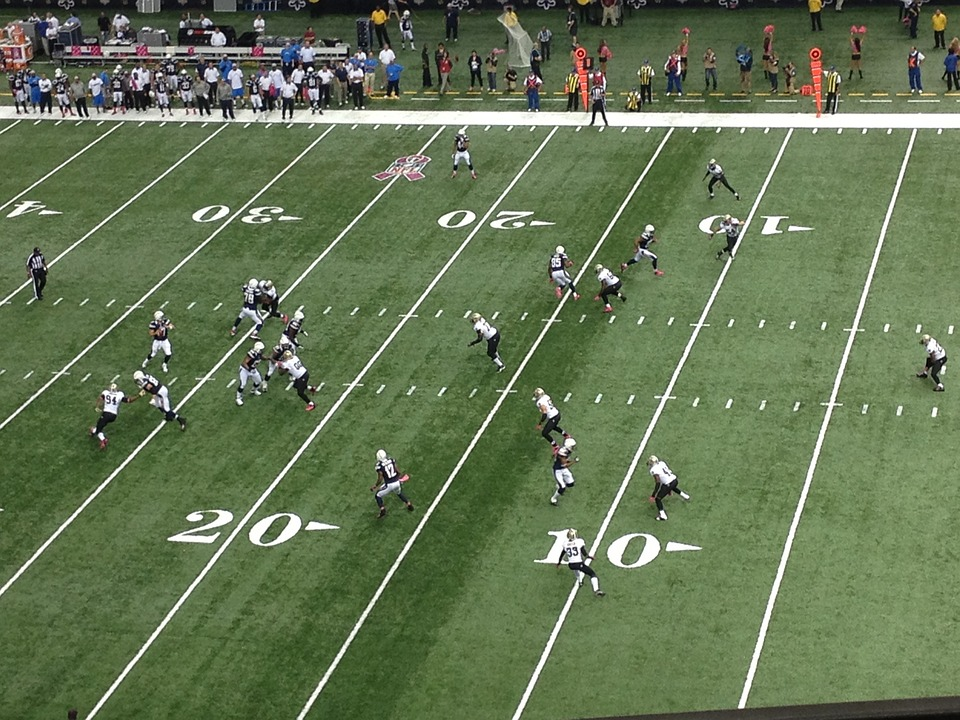 ---
It was another win/lose weekend of football for me. It seems that this is starting to be a bit status quo as far as my favorite teams go. It sure would be nice to see the Lions win a game finally, but I guess I am okay with a loss, as long as the Spartans keep winning.
In fact, the Lions almost did pull out a win yesterday, but once again they fell short. I kind of saw it coming quite honestly. As much as I like to bag on the officials not giving the Lions a fair shot and making all kinds of horrible calls... It is pretty clear after the past two weeks that the Lions just absolutely suck.
I can't think of a team that is more self destructive and just gets in their own way more than the Lions. Okay, maybe the Jaugars, but since the two teams haven't went head to head, it is hard to say which one is worse. At least our coach isn't dancing around with random blondes at the bar... or it just isn't on video.
Lucky for Stafford he made it out. The Rams had another win this week. I think that leaves them with only one loss on the season so far. Pretty awesome and very well deserved. I am not so secretly hoping they will make it deep into the playoffs this year if not all the way to the Superbowl. That would just be so fitting.
Hopefully if that does happen there isn't the same kind of controversy we say with Verlander when he got send to Houston and finally won a world series there. Sign stealing aside, I think he more than deserved it.
Before we leave the NFL for the week, let's talk about that Bengals/Packers game. It didn't turn out the way I wanted, but something like six missed field goals in the last ten minutes of the game is just nuts. Talk about an epic showdown of two one loss teams. It was pretty impressive.
On Saturday I was about 45 minutes down south watching my youngest neice and nephew play soccer. Then we had to rush over to the football field to watch their older brother play football. It was a busy morning and it meant that I missed the majority of the Michigan State game.
Thankfully I was able to catch up via YouTube TV's key plays feature and I have to admit it looks like it was a really great game. Of ourse I am going to think it was a good game becuase State won, but it also appeared that their defense is back to producing the way they were earlier in the season.
There were some pretty fantastic plays on special teams and the defenisve side of the ball that really made their performance stand out. I have to admit I am pretty happy with the way things are going for us this season. Rutgers is anything but a cupcake team and a win over them is something to be proud of. In fact, I think the Spartans were projected to lose by a slim margin. I tried to put a bet down on the game, but somehow it got mucked up my Draft Kings app.
In fact, I put down seven bets on the day Saturday, all for two dollars. All of them lost except one. The Flordia State game won me $14 which even though I lost my other six bets made me even for the day. I guess I can't really complain about that.
Just like with Michigan State, Nebraska made the game with Michigan close. I still don't buy that Michigan is ranked higher than State and if you are sick of hearing me rant about that then tough. I will keep doing it every week until State finally moves above the Wolverines or they meet head to head and all of the questions about who is better are finally answered.
Ohio State steamrolled Maryland which I find a bit concerning. It is possible we are simply going to see a repeat of last season, but I really hope not.
Michigan State's schedule is going to get pretty rough in the coming weeks. Indiana next week should be pretty easy, but it is at Indiana, so who really knows what might happen. After that they meet U of M. Finally November finishes them up with Purdue, Maryland, Ohio State, and Penn State. It is going to be a crazy trip to December.
The good thing is at this point they should play in at least some holiday bowl. Which one will be determined by how they finish out the season.
I am looking forward to it!
---
---

---
---
---