It Just Happened, $1B Market Cap
What a long way to come from.
I don't know why I prefer acknowledging that I'm a newbie but no lies I'm still trying to comprehend the whole crypto space.
It's amazing how hive has come, from what I deduced, from steem we've been able to be independent and decentralized.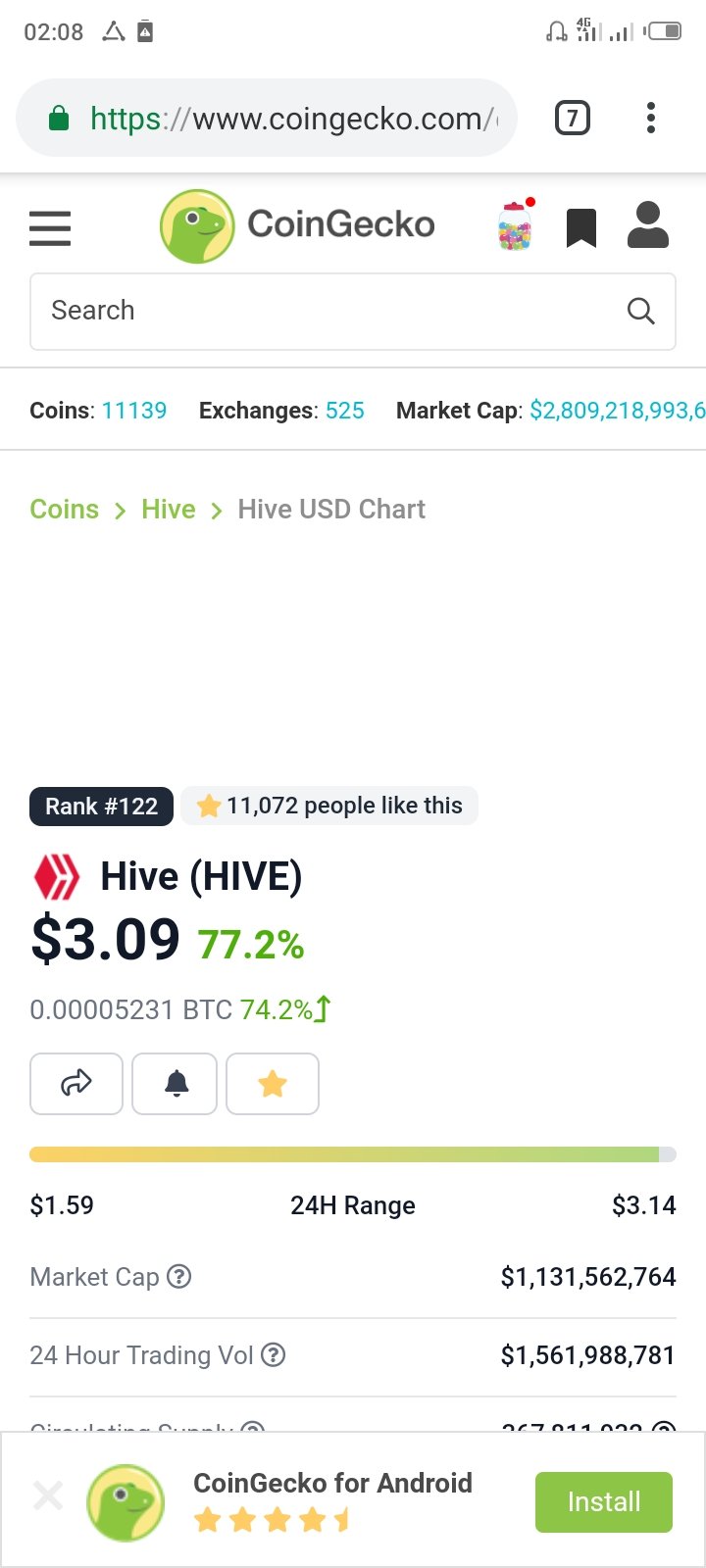 @jongolson wrote on three reasons why hive continues to thrive and I'm very proud to be in the community. As he stated, the community is one reason for if not the most important among the three.
I joined hive quite recently, and the it's so glaring what a turn hive has turned out to be maybe at this point I'd say the $5 mark is foreseeable. The question is, is there any impossibility?
Sure impossibility exist because of possibility, and the potential of hive is taking its root in the crypto space.
Few days ago when BTC and many other coins were as dipping, hive thrived shooting it's way beyond the $1 mark then finding stability above.
Hive first reaching $1.13 its first all time high on the 4th of November then recording a second $1 mark at $1.04 just 11 days ago. The rest remains history looking at the price now above $2.
Just this morning, hive recorded an all time high price of $1.94 with all time high market cap of $662,640,012. Today, 26th November 2021, hive has reached a market cap of $1,131,562,764 at $3.09. What does this mean?
Hive is on its way, I'd wait to see what @readthisplease has in store.
@jongolson and @readthisplease are all into $5 mark and I'd say it's coming faster than imagined.
Posted using LeoFinance Mobile
---
---