A Decent Horror Movie: The Black Phone (ENG-ESP)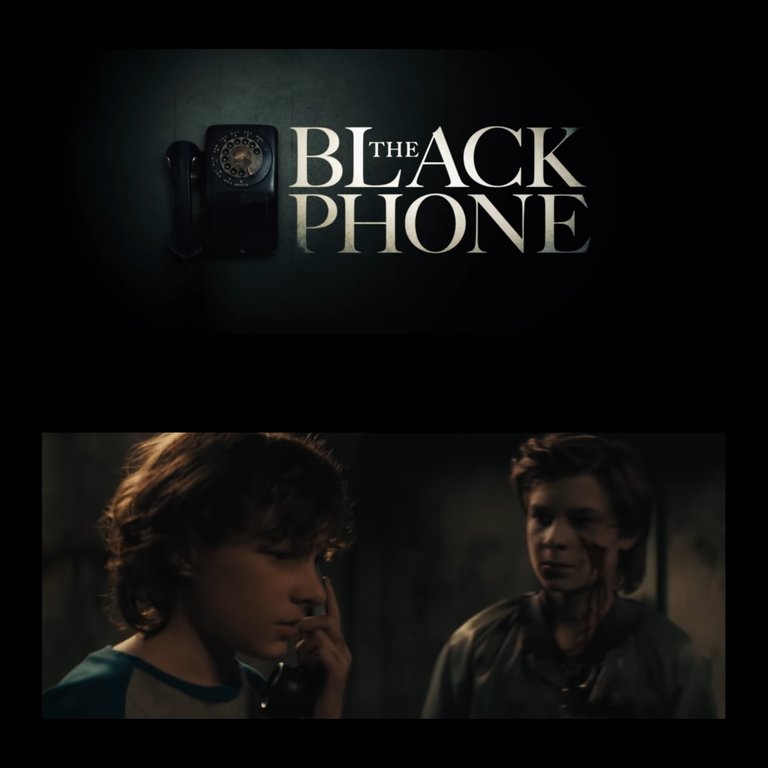 Being an avid horror fan myself, it can be fairly frustrating to watch horror movies! 😅 I say that in the sense that, most horror movies are not up to par with the genre they are meant to convey! Of course there are classics, such as The Exorcist, Texas Chainsaw Massacre (from the 70s!), Gremlins, etc. But, for the most part, horror movies rely on overzealous scenes of gore and sex, jump scares, lack characters with any depth, and the ending is usually a giant "what the fuck?!"... in a pissed off manner 😅
Siendo yo mismo un ávido fanático del terror, ¡puede ser bastante frustrante ver películas de terror! 😅 ¡Lo digo en el sentido de que la mayoría de las películas de terror no están a la altura del género que pretenden transmitir! Por supuesto, hay clásicos, como El exorcista, Texas Chainsaw Massacre (¡de los años 70!), Gremlins, etc. profundidad, y el final suele ser un gigante "¡¿Qué carajo?!"... de una manera cabreada 😅
Thankfully, The Black Phone did not disappoint!
¡Afortunadamente, The Black Phone no decepcionó!
---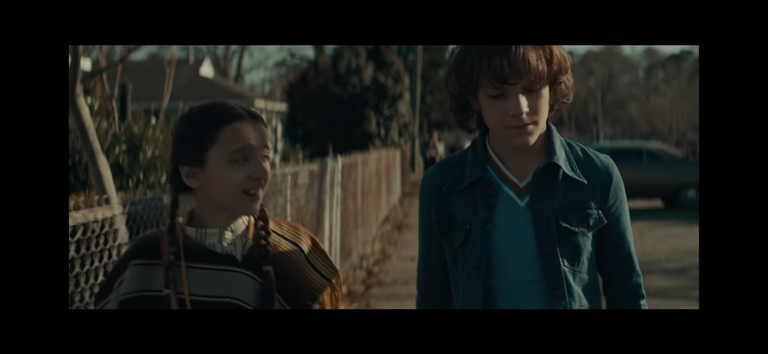 So a general synopsis with limited spoilers... The Black Phone is a supernatural horror/thriller. The movie takes place in Denver, Colorado during the year 1978 (and it does a superb job of truly making you feel like you are in the era!). It centers around the protagonist, Finney Blake, as well as his younger sister, Gwen. Being young adolescents in the 70s, they face their share of problems: a deceased mother, an alcoholic, abusive father, and of course, school bullies. Unfortunately, Finney is the target of a few bullies. Fortunately, he experiences the aid of his friend and hero, Robin, who graciously beats up anyone who attacks Finn.
The Black Phone es un thriller/terror sobrenatural. La película tiene lugar en Denver, Colorado, durante el año 1978 (¡y hace un excelente trabajo al hacerte sentir que realmente estás en la época!). Se centra en el protagonista, Finney Blake, así como en su hermana menor, Gwen. Siendo jóvenes adolescentes en los años 70, enfrentan su parte de problemas: una madre fallecida, un padre alcohólico y abusivo y, por supuesto, acosadores escolares. Desafortunadamente, Finney es el objetivo de algunos matones. Afortunadamente, cuenta con la ayuda de su amigo y héroe, Robin, quien gentilmente golpea a cualquiera que ataca a Finn.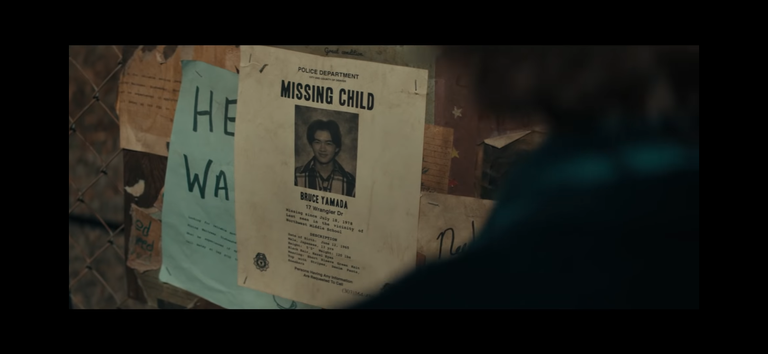 The setting grows darker as the two siblings discover MISSING CHILD posters on their walk home from school one day. They begin to gossip about rumors they've heard in school: is it possible a serial killer, nicknamed The Grabber, is stalking their neighborhoods? Soon, Finn also receives the news that Robin himself has gone missing...
El escenario se vuelve más oscuro cuando los dos hermanos descubren carteles de NIÑO PERDIDO en su camino a casa desde la escuela un día. Comienzan a chismear sobre rumores que han escuchado en la escuela: ¿es posible que un asesino en serie, apodado The Grabber, esté acechando en sus vecindarios? Pronto, Finn también recibe la noticia de que el propio Robin ha desaparecido...
Later that week, while walking home alone from school, Finney runs into a bizarre man in sunglasses, who drops his box of belongings he was carrying to his van onto the sidewalk.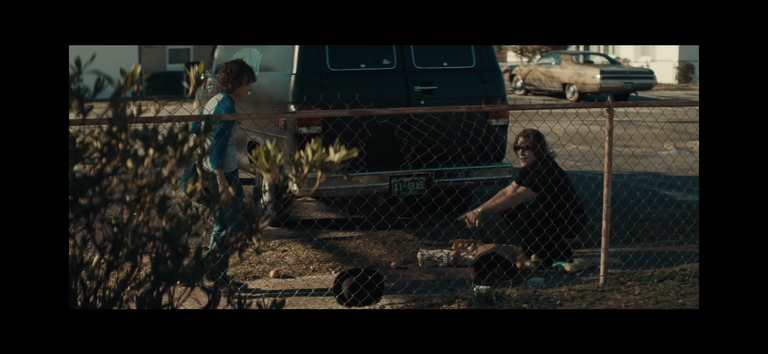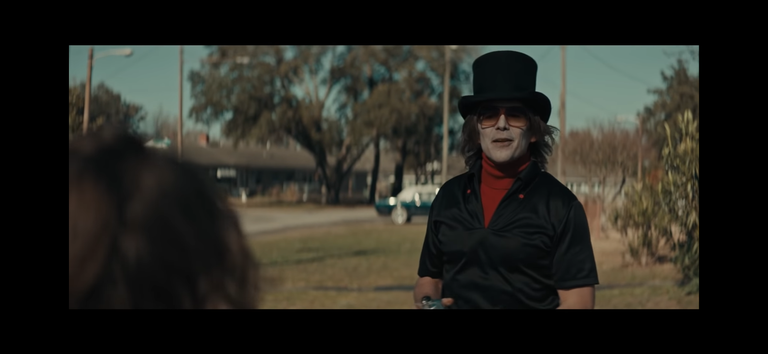 As Finn stops to help, he peers into the man's van and notices black balloons... The man tells him he is a clown, and if he would like to see a magic trick. He then drugs Finney and tosses him into his van.
Más tarde esa semana, mientras caminaba solo a casa desde la escuela, Finney se encuentra con un hombre extraño con gafas de sol, que deja caer en la acera su caja de pertenencias que llevaba a su camioneta. Cuando Finn se detiene para ayudar, mira dentro de la camioneta del hombre y nota globos negros... El hombre le dice que es un payaso y que si le gustaría ver un truco de magia. Luego droga a Finney y lo arroja a su camioneta.
When he wakes, Finney finds that he is in a soundproof basement, with nothing but a door leading upstairs, a tiny window, and a black phone hanging on the wall...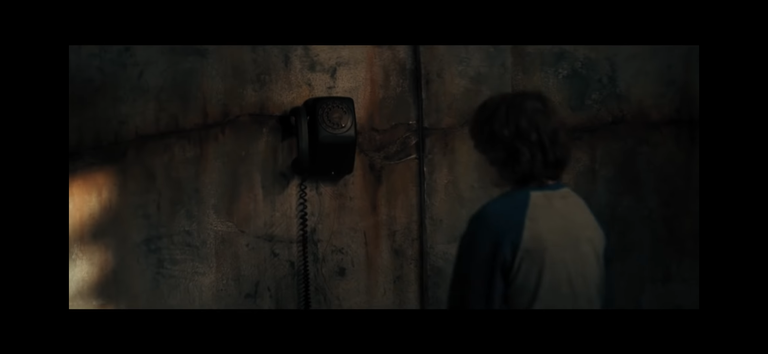 Despite the man telling him it hasn't worked in years, and the line is cut, Finn hears it ringing, and discovers that he can hear someone on the other end! It is the voice of a boy who was also kidnapped by The Grabber, and he is dead-set on ensuring Finn does not suffer the same fate as he...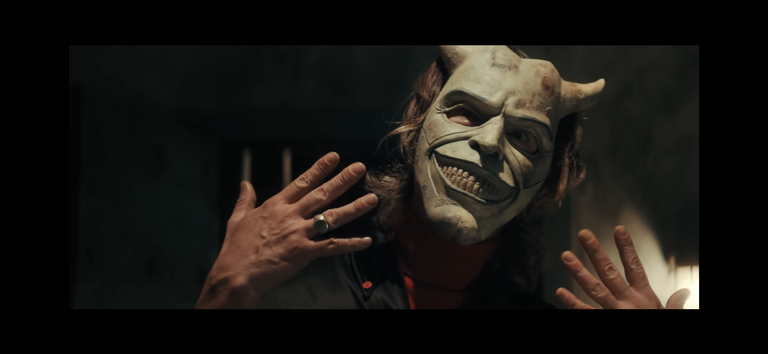 Cuando se despierta, Finney descubre que está en un sótano insonorizado, con nada más que una puerta que conduce al piso de arriba, una pequeña ventana y un teléfono negro colgado en la pared... A pesar de que el hombre le dijo que no había funcionado en años y que la línea se cortó, Finn lo escucha sonar y ¡descubre que puede escuchar a alguien del otro lado! Es la voz de un niño que también fue secuestrado por The Grabber, y está empeñado en asegurarse de que Finn no sufra el mismo destino que él...
My personal criticism? All in all, I thoroughly enjoyed the film! 😃 It is a movie that heavily relies on the children to portray the story, and they do a phenomenal job of it! The characters are realistic. Finney is a timid boy who has spent most of his life falling in line, whereas his circumstances in the film have left him fighting for his life, for the very first time in his life! His transformation is realistic and raw.
En general, ¡disfruté muchísimo la película! 😃 Es una película que depende en gran medida de los niños para retratar la historia, ¡y hacen un trabajo fenomenal! Los personajes son realistas. Finney es un chico tímido que ha pasado la mayor parte de su vida haciendo fila, mientras que sus circunstancias en la película lo han dejado luchando por su vida, ¡por primera vez en su vida! Su transformación es realista y cruda.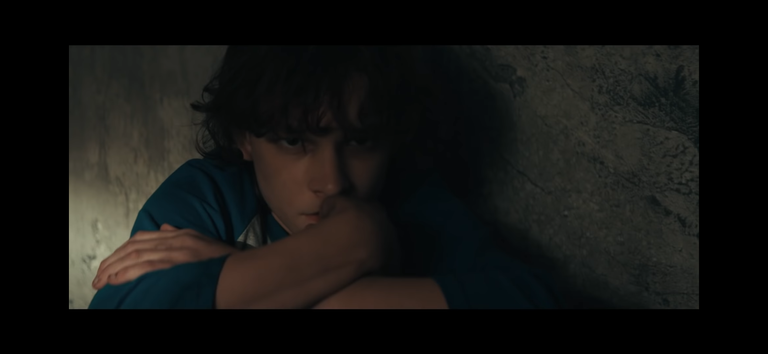 Even his sister, Gwen, whom I absolutely adore, plays a vital role from behind the scenes. She possesses a psychic ability that is used for foreshadowing and suspense. All the while, she remains a totally believable young girl. She is religious and prays, yet curses God for her confusing visions. Rather than being a bully, she directs her anger appropriately: at acts of injustice. They are two characters the viewer truly wants to root for!
Incluso su hermana, Gwen, a quien adoro absolutamente, juega un papel vital detrás de escena. Ella posee una habilidad psíquica que se usa para presagiar y suspenso. Mientras tanto, sigue siendo una jovencita totalmente creíble. Es religiosa y reza, pero maldice a Dios por sus visiones confusas. En lugar de ser una acosadora, dirige su ira de manera apropiada: a los actos de injusticia. ¡Son dos personajes que el espectador realmente quiere apoyar!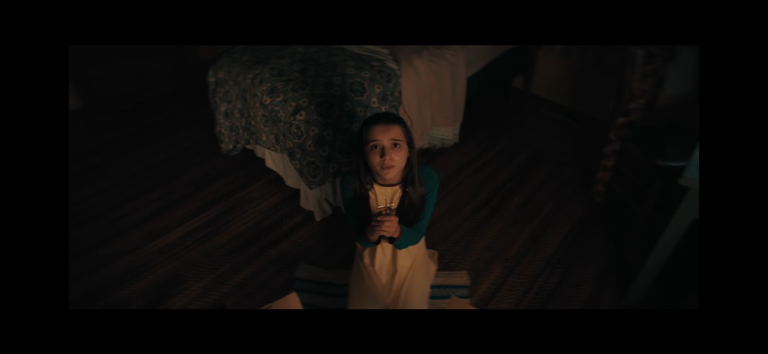 While it was great seeing Ethan Hawke take on the horror genre once again, and he did make for an awesome unhinged kidnapper, the kids are definitely what "makes" this movie!
Si bien fue genial ver a Ethan Hawke asumir el género de terror una vez más, y fue un secuestrador desquiciado increíble, ¡los niños son definitivamente lo que "hace" esta película!
---
The trailer
---
---