Hive Fortune Wheel🍀 (ITA/ENG) Ruota della Fortuna Hive🍀 -Competition No. 1-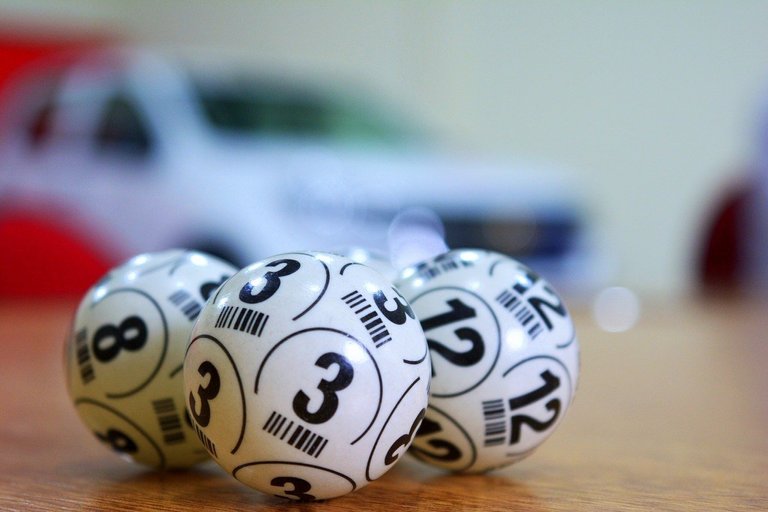 Foto by PIXABAY
---
👉ITA VERSION👈

---
Ciao amici!!
Oggi vorrei proporvi qualcosa di diverso dai miei quadri o challenge su cui mi cimento..
Hive è pieno di queste cose, sfide piu o meno impegnative, concorsi, giochi, e tanto altro ancora e allora ho deciso di fare uscire la mia Challenge che più che Challenge è una vera lotteria!
Non servirà impegno e nemmeno bravura, facciamo qualcosa di facile dove per vincere serve, come si dice in Italia il culo! o parlando educatamente la fortuna :-)
Vi presento la mia prima lotteria che se avrà successo o meglio sarà gradita riproporrò ogni mercoledi con l'aiuto del mio amico @bencwarmer, che si ritrova sempre coinvolto da me, nei miei viaggi mistici :-) hahaha credo che a breve inizierà ad odiarmi seriamente e quindi chiedo a lui scusa in anticipo! hahah

IN COSA CONSISTE?
Ogni settimana estrarrò due numeri uno che vi assegnerò io e uno che mi dovrete dare voi e con questi farò due estrazioni.
Con il numero assegnato da me il vincitore si aggiudicherà metà della rewards che ricevera questo post mentre la seconda estrazione che chiameremo ECENCY STAR il vincitore si aggiudicherà 50 punti Ecency! (sono barbone spero di aumentare il montepremi con il tempo)

COME PARTECIPARE?
L'unico modo per partecipare alla lotteria è scrivere nei commenti "KAWABANGA" e un numero compreso da 1 a 100 che servirà per l'estrazione dell'ECENCY STAR.
Quando avrete commentato con la vostra partecipazione io risponderò assegnandovi un numero che sarà il vostro biglietto per l'estrazione del montepremi.
Non è necessario votare, anche se renderebbe più importante il montepremi.
Non è necessario condividere il post anche se aumenterebbero le partecipazioni e il montepremi.
Ci sarà un unico vincitore per il montepremi!
ECENCY STAR: in caso il numero estratto sia stato dato da 2 o più persone i punti (50) saranno suddivisi tra 2 o più persone vincenti, in caso di nessuna vincita i 50 punti si sommeranno all'estrazione successiva.

L'estrazione avverrà il mercoledi successivo al post di iscrizione tramite un sito web di estrazione casuale dei numeri e verranno pubblicati i vincitori nel concorso successivo.
Il pagamento verrà effettuato dopo quattro giorni dalla scadenza del concorso.
Tutto chiaro? nulla di difficile direi, riassumendo basta commentare "KAWABANGA" e scrivere un numero compreso tra 1 e 100 nei commenti e sarete inseriti nella lotteria.
Buona fortuna ragazzi!


---
👉ENG VERSION👈

---
Hello friends!!
Today I would like to offer you something different from my paintings or challenges on which I try...
Hive is full of these things, more or less demanding challenges, contests, games, and much more and so I decided to release my Challenge which is a real lottery rather than a Challenge!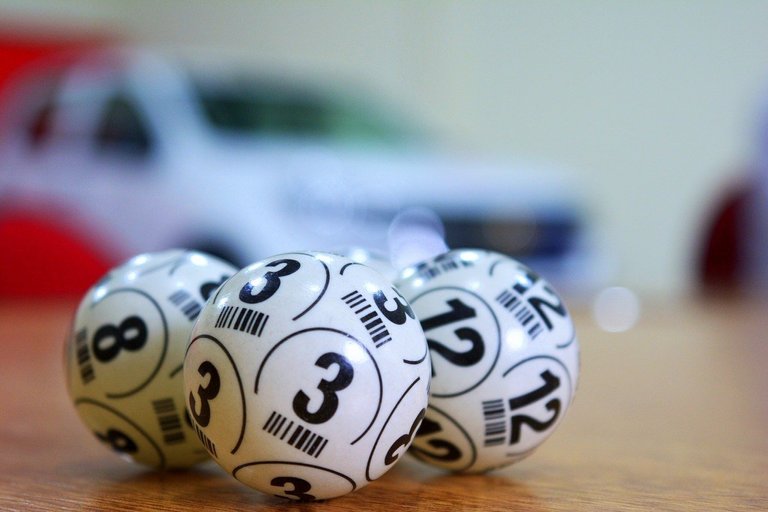 Foto by PIXABAY
It will not take effort or even skill, let's do something easy where to win you need, as they say in Italy, the butt! or politely speaking luck :-)
I present to you my first lottery that if it is successful or better it will be appreciated I will propose again every Wednesday with the help of my friend @bencwarmer, who is always involved with me, in my mystical travels :-) hahaha, I think he will soon start hating me seriously and so I apologize to him in advance! haha

WHAT IS IT ABOUT?
Every week I will draw two numbers, one that I will assign you and one that you will have to give me and with these, I will do two extractions.
With the number assigned by me, the winner will win half of the rewards that will receive this post while the second draw that we will call ECENCY STAR the winner will win 50 Ecency points! (I'm a bum I hope to increase the prize pool over time)

HOW TO PARTICIPATE?
The only way to participate in the lottery is to write in the comments "KAWABANGA" and a number between 1 and 100 that will be used for the draw of the ECENCY STAR.
When you have commented with your participation I will answer by assigning you a number that will be your ticket for the prize pool.
It is not necessary to vote, although it would make the prize pool more important.
It is not necessary to share the post even if the stakes and the prize pool would increase.
There will be only one winner for the prize pool!
ECENCY STAR: if the number drawn was given by 2 or more people, the points (50) will be divided between 2 or more winning people, in case of no-win the 50 points will be added to the next draw.

The draw will take place on the Wednesday following the entry post via a random number draw website and the winners in the next contest will be posted.
Payment will be made four days after the expiry of the competition.
Do all clear? nothing difficult I would say, summing up just comment "KAWABANGA" and write a number between 1 and 100 in the comments and you will be entered in the lottery.
Good luck guys!

---
---