Have you ever been in a traffic accident? What happened? [ENG-ESP]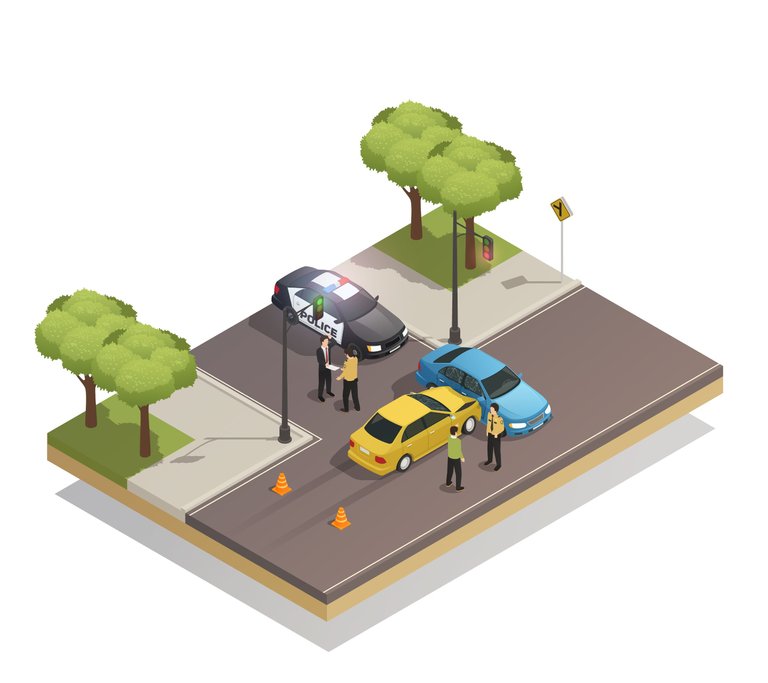 Have you ever been in a traffic accident? What happened?
Traffic accidents are one of the most common occurrences in cities and large towns. Everyone seeks to move faster within their environment, in order to get to places faster and save time, that is why they use public vehicles or acquire a private one to move around.
In this installment, we are going to talk about a traffic accident in which I was present, I will detail what happened in it, who were involved and how it all happened, mentioning the main actors and their role in the crash.
Let's start

¿Has estado alguna vez en un accidente de tráfico? ¿Qué sucedió?
Los accidentes de tráfico corresponden a uno de los sucesos que más ocurren en las ciudades y pueblos grandes. Todo el mundo busca movilizarse más rápido dentro de su entorno, con el objetivo de llegar más rápido a los lugares y así ahorrar tiempo, es por ello que acuden a vehículos públicos o adquirir uno privado para desplazarse.
En esta entrega, vamos a hablar de un accidente de tránsito en el que estuve presente, voy a detallarles que pasó en el mismo, quienes estaban vinculados y como pasó todo, mencionando a los principales actores y su papel dentro del choque.
Comenzamos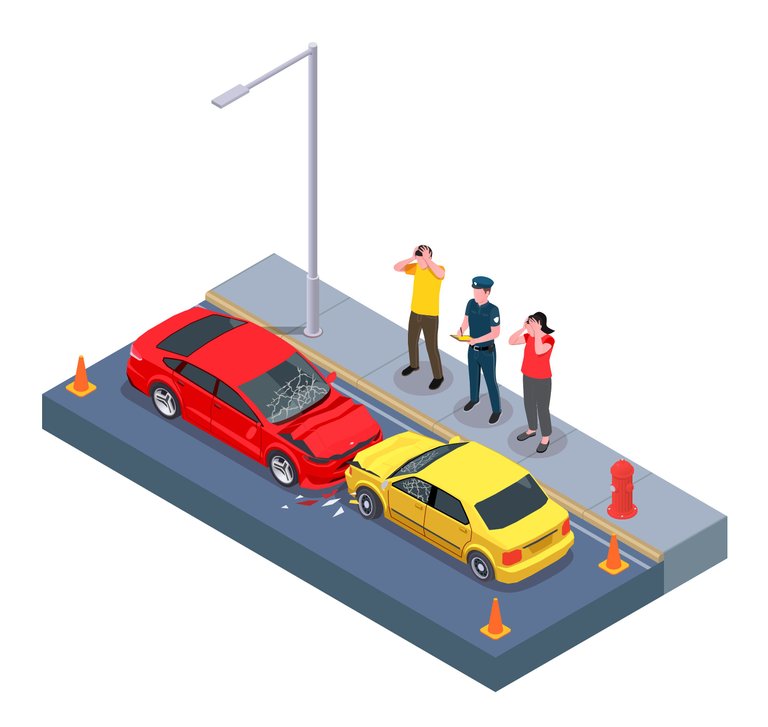 One event in my life that was really shocking to me was being the main actor in a car crash while I was driving home. It was one night around 10:10 PM, I was on my way home in the passenger seat, my aunt was giving me a customary ride home to do me a favor and not have to take public transportation at that hour.
At that moment, my aunt, desperate for the hours and the danger that this represented, was driving at a speed a little high for small streets, it was over 80 km/h.
After passing several streets and looking to the sides, we approached an intersection which was known to be quite dangerous due to the number of collisions that occurred there. In it, a car entered being driven by a young woman with approximately 28 years old who was painting her nails, yes, you read that right, painting her nails.
Un suceso de mi vida que realmente fue muy impactante para mí fue ser principal actor en un choque automovilístico mientras me trasladaba hacia mi hogar. Era una noche alrededor de las 10:10 PM, me dirigía hacia mi hogar en el asiento del copiloto, mi tía me llevaba de forma acostumbrada a mi hogar para hacerme un favor y no tener que tomar el transporte público a esas horas.
En ese momento, mi tía, desesperada por las horas y el peligro que eso representaba, llevaba una velocidad un poco elevada para transitar en calles pequeñas, la misma pasaba de los 80 km/h.
Tras pasar varias calles y mirando hacia los lados, nos aproximamos a una intersección la cual tenía fama de ser bastante peligrosa debido a la cantidad de choques que se daban en la misma. En ella, entró un automóvil siendo conducido por una joven con aproximadamente 28 años la cual se pintaba las uñas, si, haz leído bien, pintándose las uñas.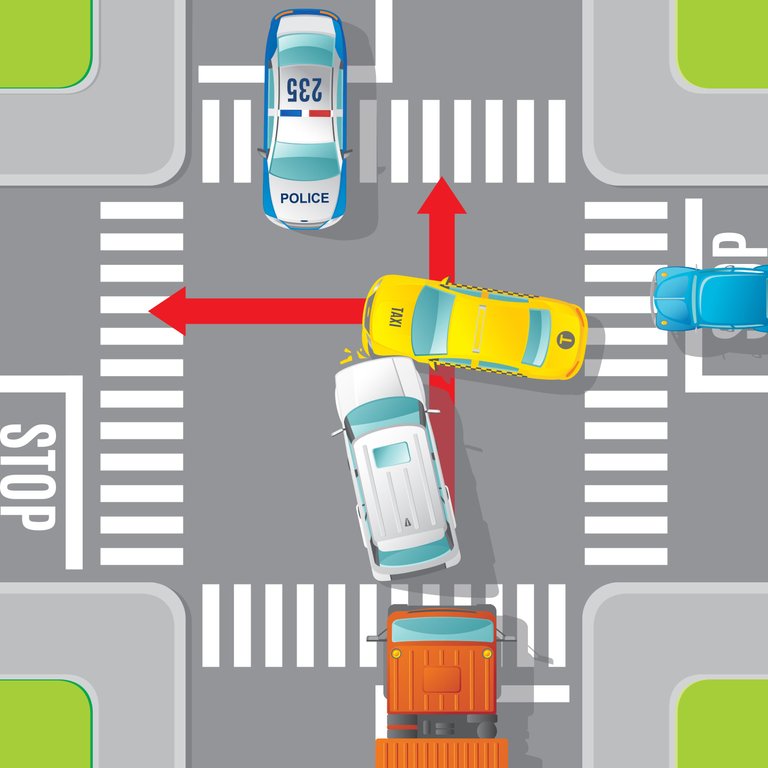 At times like this you only think one thing, who paints their nails while driving? Well, the thing is that the young lady accelerated within the same intersection when she mistook the brake for the accelerator, in which she hit the passenger seat she was in and changed our course towards a store that was on the corner.
Luckily, my aunt was able to use the emergency brake lever and make a forced stop at the nearby corner. By that time, the impact was so strong that it caused me to hit my head on the overhead car door. I was touching my head over and over again looking for an injury because the blow was so hard and I felt my skull move but fortunately there was no bleeding.
After a discussion with the person due to his irresponsible behavior, we proceeded to report the crash at the driver's house in which the person accepts the blame and we can finally get home. We finish this at about 11:30 due to the amount of paperwork and moves that have to be made.
Luckily there were no injuries but it ends the story with 2 vehicles totally wrecked because of an irresponsible decision.
En momentos así solo piensas una cosa, ¿Quién se pinta las uñas mientras maneja? bueno, el caso es que la joven acelera dentro de la misma intersección al confundir el freno con el acelerador, en lo cual golpea el asiento del pasajero en el cual estaba y nos cambia el curso hacia un local que estaba en la esquina.
Por suerte, mi tía pudo utilizar la palanca del freno de emergencia y hacer un parqueado forzoso en la esquina cercana. Para aquel momento, el impacto fue tan fuerte que ocasionó que me golpeara en la cabeza con la puerta del carro del lado de arriba. Me tocaba la cabeza una y otra vez buscando una herida debido a que el golpe fue fuerte y sentí como se me movió el cráneo pero afortunadamente no hubo sangrado.
Luego de una discusión con la persona debido a su conducta irresponsable, procedimos a reportar el choque en la casa del conductor en la cual la persona acepta la culpa y podemos finalmente llegar a casa. Finalizamos esto como a eso de las 11:30 debido a la cantidad de papeleo y movimientos que tienen que hacerse.
Por suerte no hubo heridos pero si finaliza la historia con 2 vehículos totalmente destrozados a causa de una decisión irresponsable.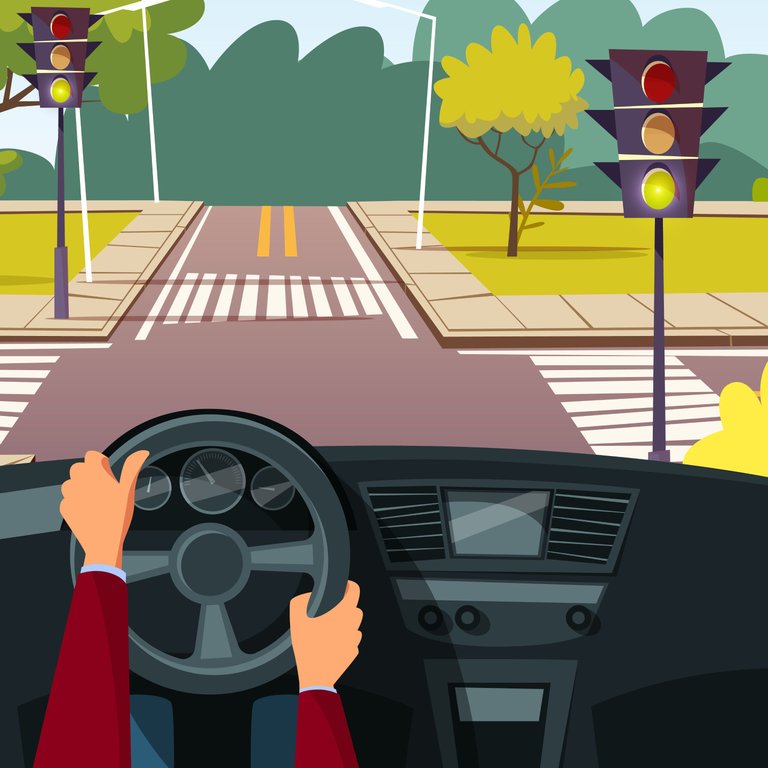 This question was extracted from the great Blogging Challenge initiative material specifically in part 04 brought to us thanks to @tripode .
Esta pregunta fue extraída desde el material de la iniciativa de Blogging Challenge específicamente en la parte 04 traída a nosotros gracias a @tripode .
---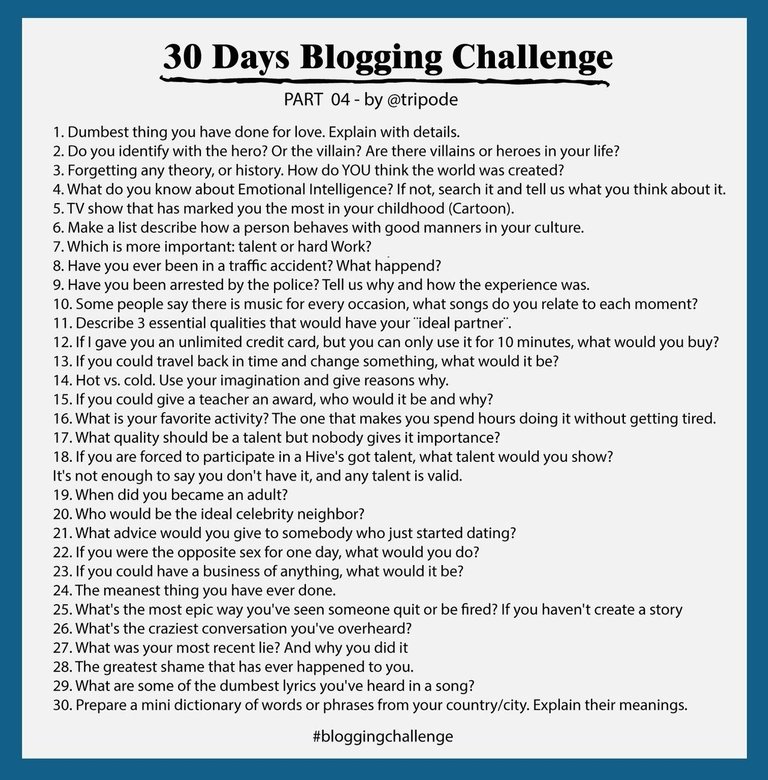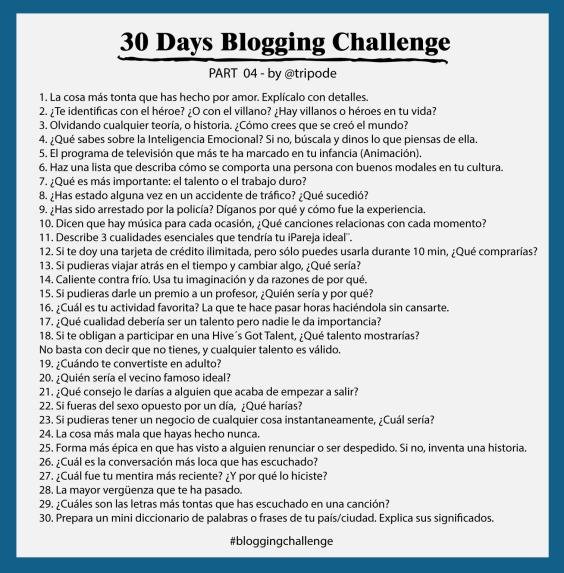 ---
Thank you very much for reading this post, see you next time!
Muchas gracias por leer esta publicación, hasta la próxima!
---

---
Illustrations are created by @tripode and content by me.
---
---