Wednesday Walk- Landscapes and Opportunities

Hello Hivers! Another weekend has gone by like flash. Oh, how fast the night changes. We are now on the mid-week. Wednesday it is, time for another #WednesdayWalk by @tattoodjay.
It has been two years since we last visited my brother-in-law and his family. The pandemic and the strict protocols during that time restricted us to visit there. When we last visited them in August, I had seen some noticeable changes along the way to their house. It was a little challenging the last time we went there since their house is located somewhere in the middle of rice fields. We need to walk on a narrow, muddy path (especially when it rains) in between ricefields to be there. But our lastest visit was an easy and comfortable walk to their place. I also missed the beautiful views and the fresh and cool air.
To get to their place we travelled about an hour by bus. As we got off the bus, I noticed a new business establishment. The place was near a University and the area is where many students can find different boarding houses to stay in when face-to-face classes will start. One of the new business establishments is a laundromat. On my mind, I thought, so this is a laundromat. It was my first time seeing one. [Do I sounded like a caveman? Hahah] We don't have this in our town since we wash our own clothes either by handwashing or machine wash. I could see that life has become easier for people these days, especially for students. With this kind of business around, you don't have to tire yourself of doing the laundry. It saves you time and energy. Technology has made life easier. I wished we had this when I was in college. I could have used my time studying instead of washing my clothes. 😁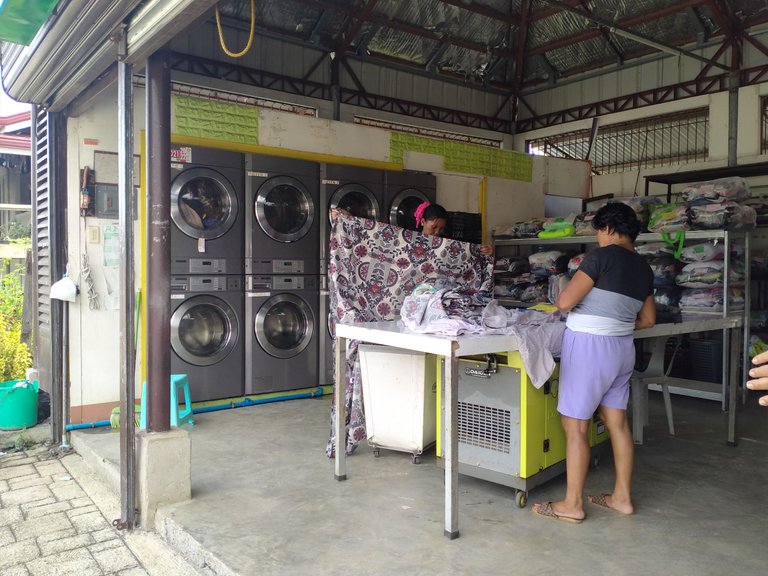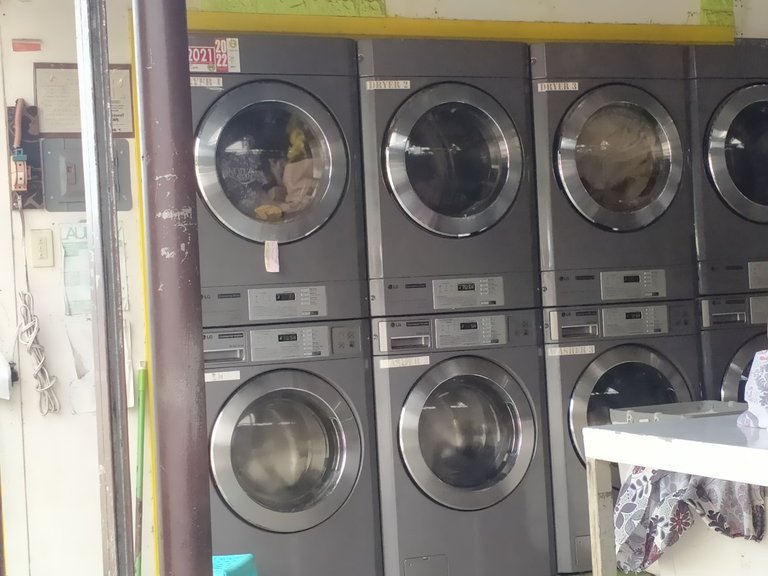 Then we walked to my brother-in-law's house a hundred meters or more from the highway, passing through rice fields. We were surrounded by the lush green nature, the view of the green rice plants, mountains and my favorite part of the walk is passing through a grove. The trees were tall with lush green leaves which provided shade making the area so cool as you pass by.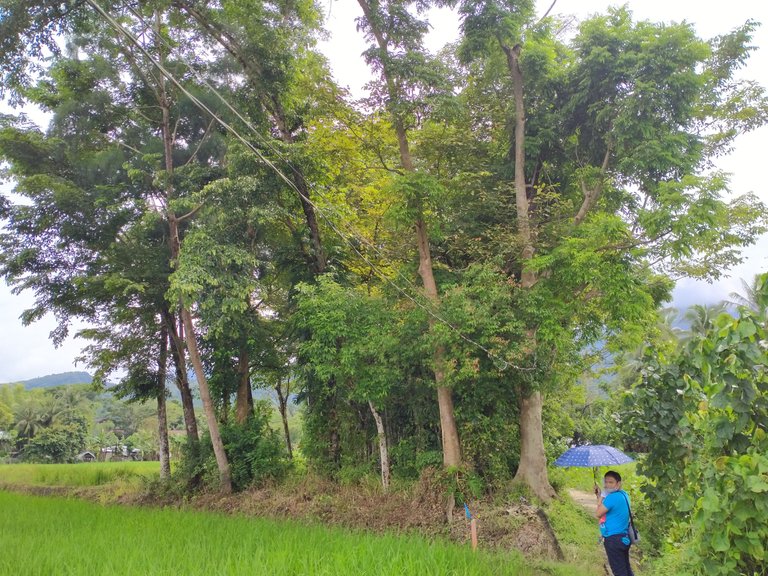 Aside from the lush green trees, I also saw a specie of monstera plant growing on a tree trunk. It was huge. Maybe, the reason it's called monstera because they can grow up to very large size.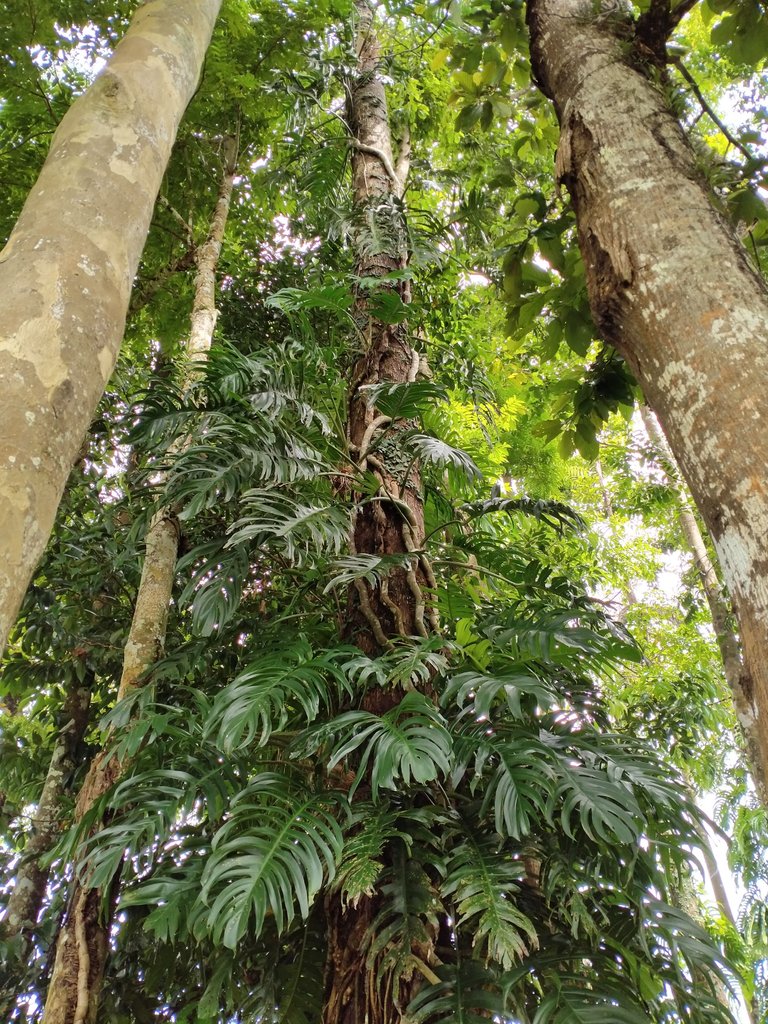 I also spotted a carabao resting under the shade of the trees. It must had been tired from working in the farm. Carabao is used in the farm to plow the fields or for transportation to carry heavy loads.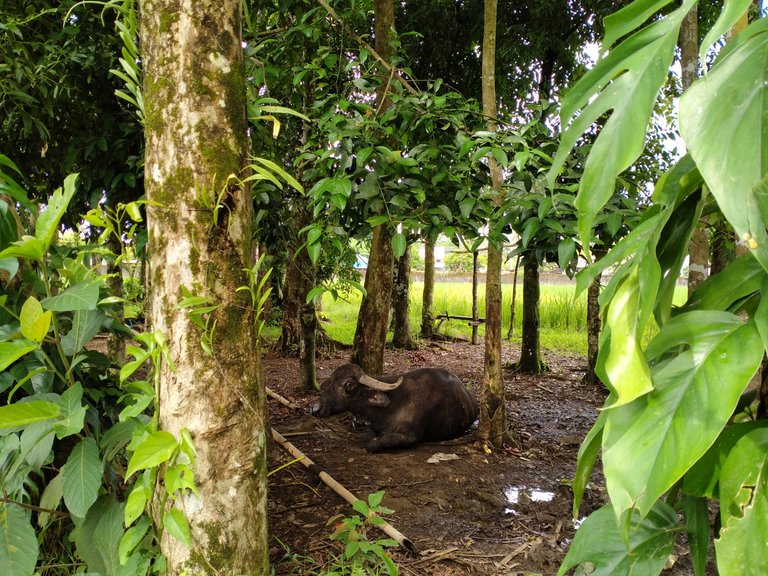 I also saw a big pile of firewood indicating the simplicity of the life of some of the people of the community and maybe the lack of resources to be able to afford high tech appliances for cooking. Yes, their lives maybe simple and slow or we deemed hard if we are in their shoes but when that has become your way of life everything is easy and its just a matter of taking advantage of things that are available. That is how we survive.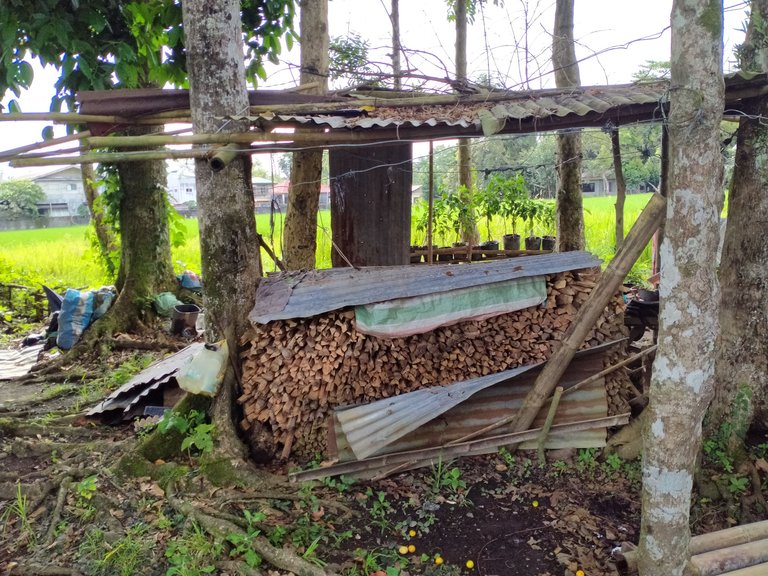 As we walked along the narrow path at the side of the grove, I noticed that it was already paved with concrete. It made me glad because it was easier to walk on the narrow and sometimes muddy and slippery path before.
This path here especially was very muddy and slippery when we last walked here before the pandemic.This time, it was evident how the bayanihan [working together] spirit of the community helped them make life a little more comfortable and easier by walking through this paved narrow path they made.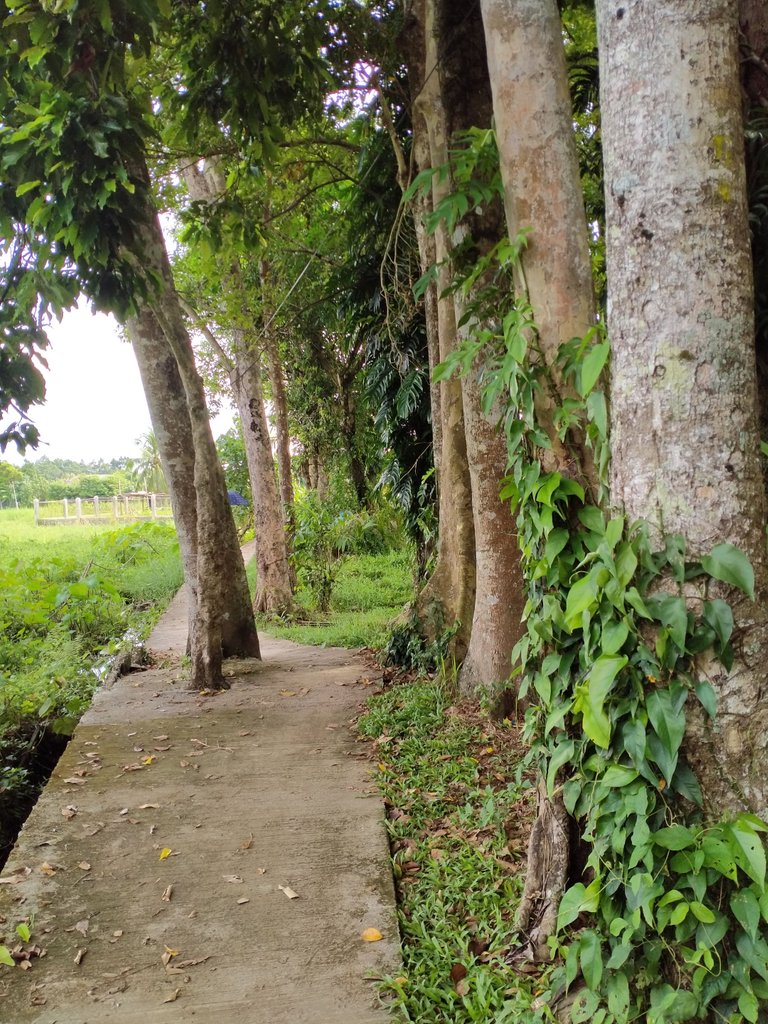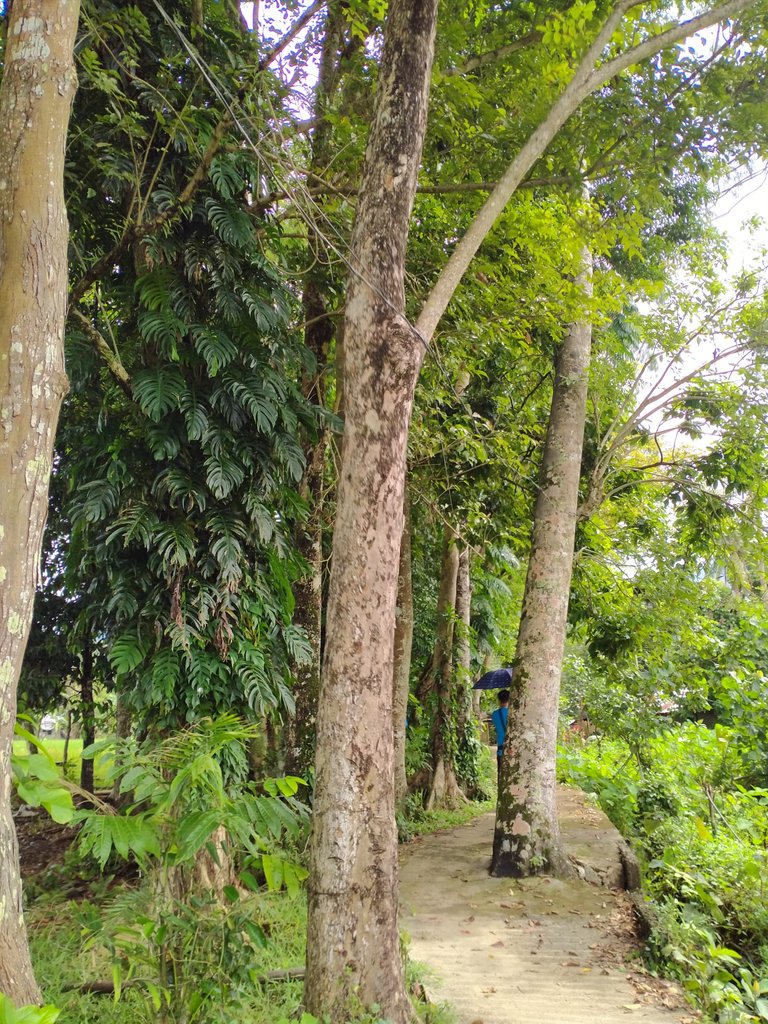 And there was the view of Mt. Pangasugan. Unfortunately it was clouy that time and the clouds covered the peak of the mountain. Mt. Pangasugan is prominent land structure in this place protected by the community. The initiative of protecting the mountain which is a home to various species of flora and fauna was spearheaded by the Visayas State University, an agricultural school in the place.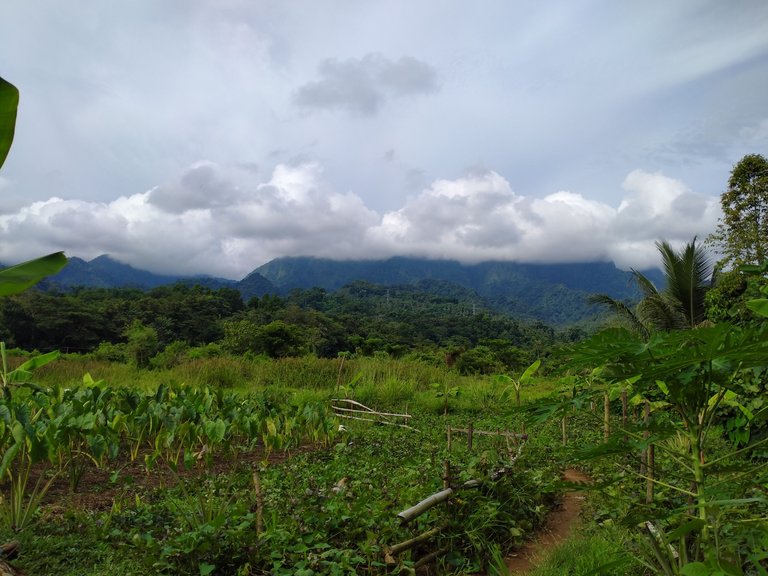 We crossed a small creek. Another improvement here is the bridge. They built a stronger and stable bridge made from welding metal that could stand a longer period of time against natural and human activities.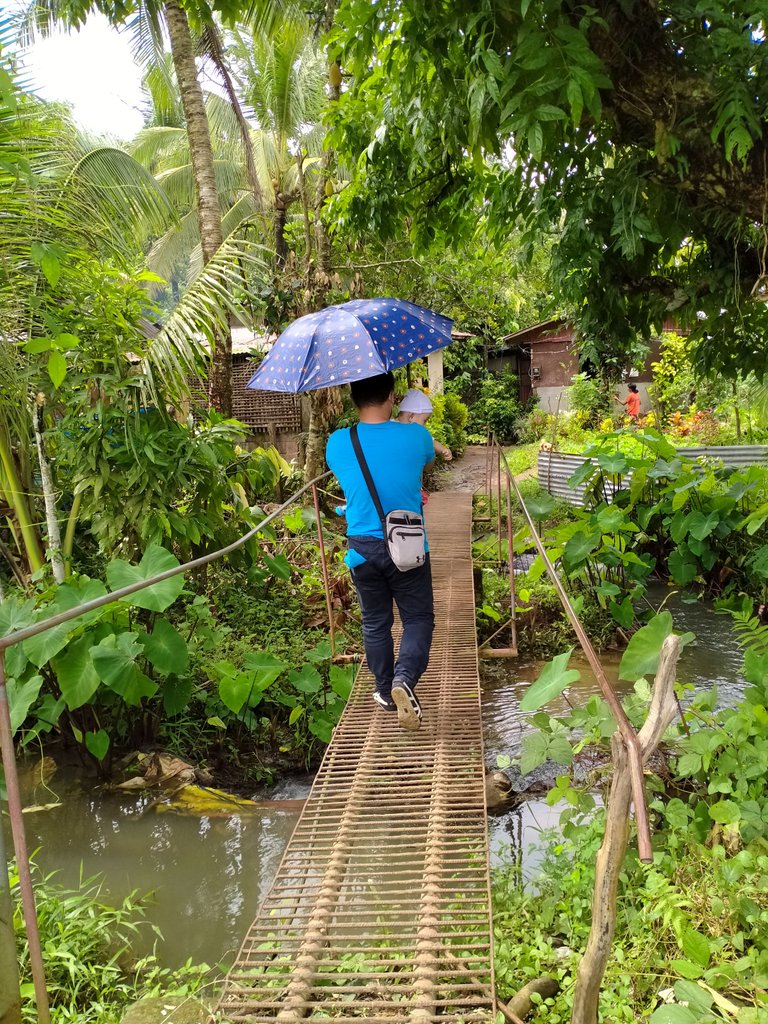 After crossing the bridge, I was expecting to be walking in a muddy and narrow path again but I was surprised that this part too was paved with concrete. They really made a big improvement here.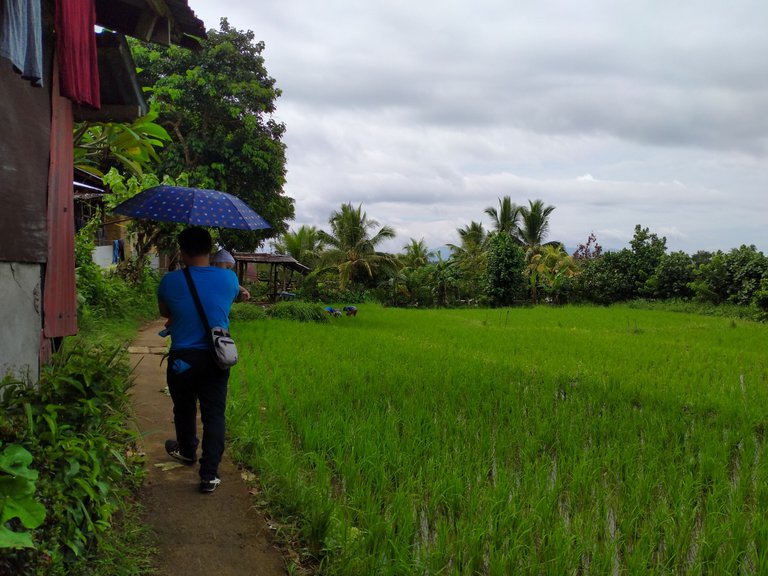 There was the view of the green ricefields.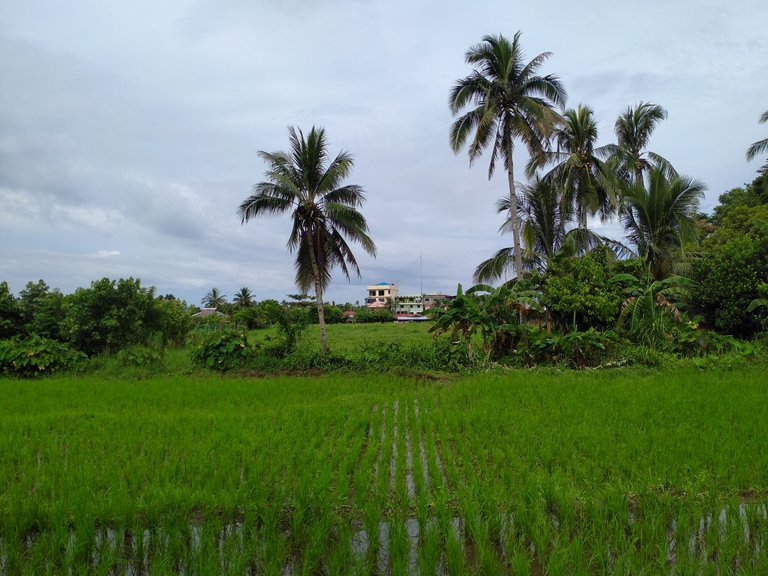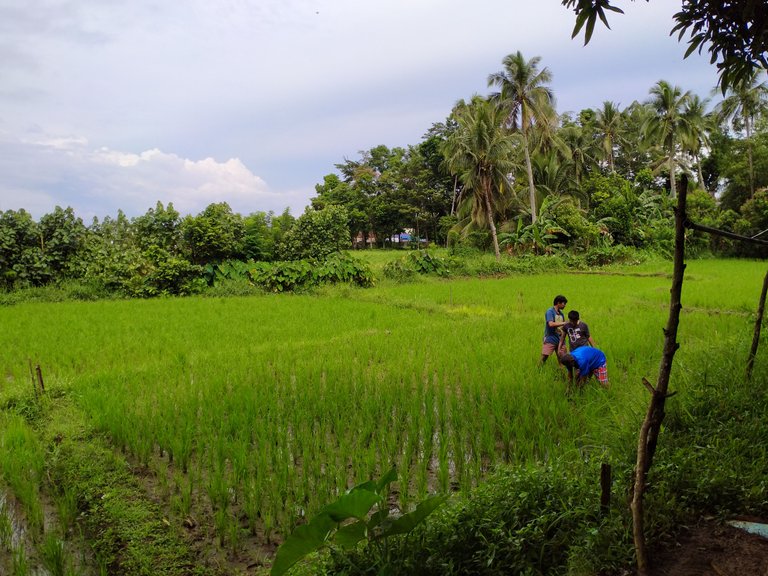 This house also caught my attention. I love how it was designed using indigenous materials such as bamboo combined with modern materials. I guess this was a newly constructed house since I hadn't notice this before.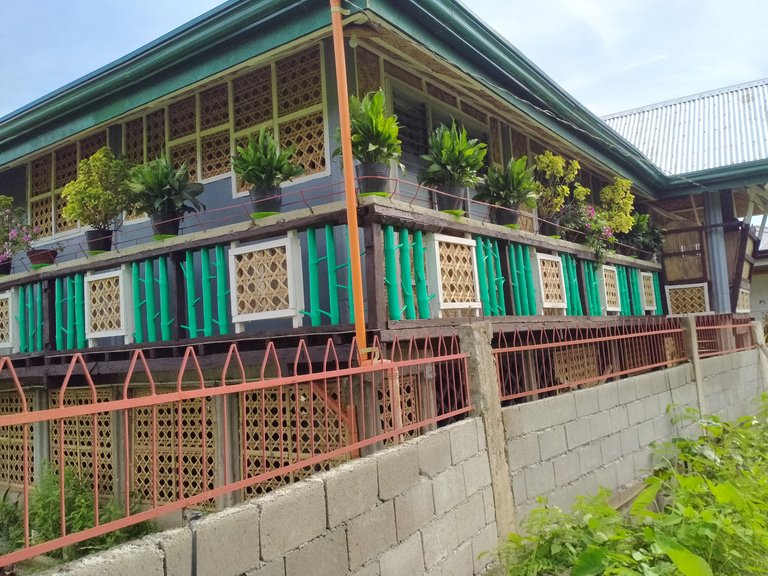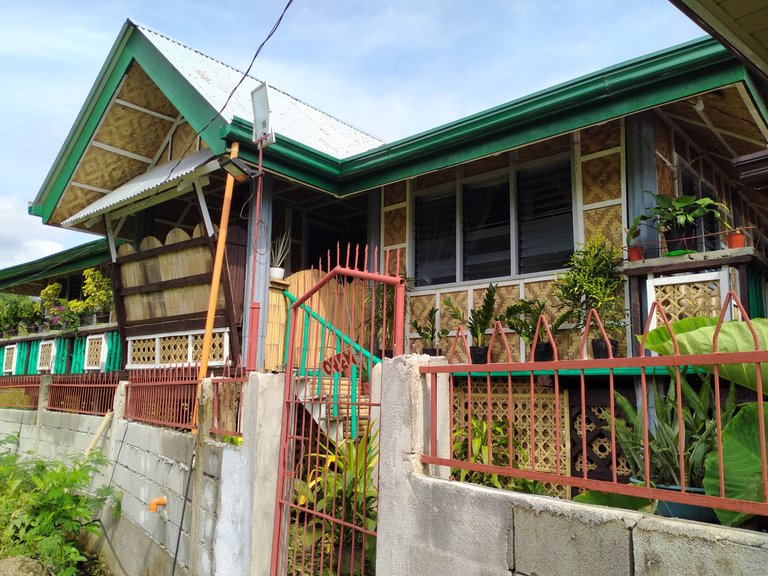 Getting nearer to my brother-in-law's house, the path was lined with these beautiful ornamental plants. You could see all of the leaves were pink. Pink lovers will definitely love this plant. What an amazing way to add colors to your surroundings.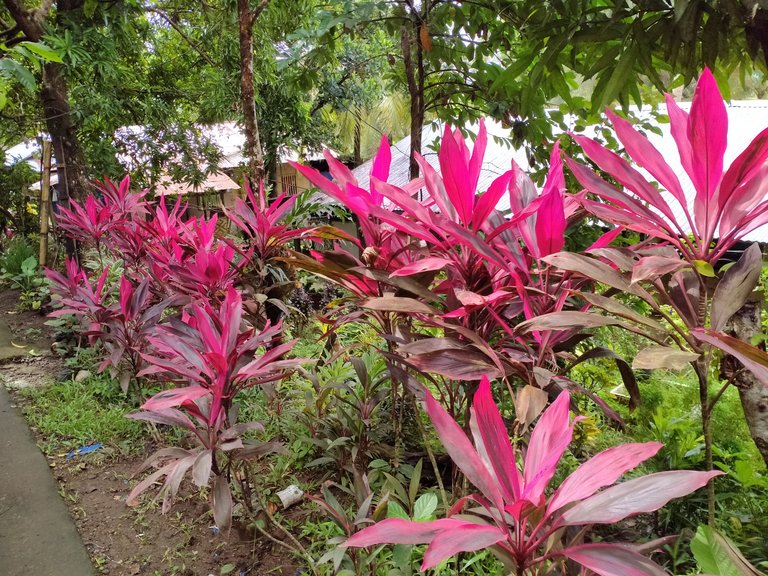 This #WednesdayWalk opened my eyes to how we can find opportunities in times of adversities as how businesses sprouted after that worst time of the pandemic,investing in the right businesses and how the community used the time when people slowed down with everyday hustle to build structures to improve their community and making their everyday living more comfortable.
So I am leaving this quote which is worth to ponder..
With adversity comes opportunity. Don't miss it because you are too busy complaining about the struggle.
LiveOakRev
---
---