Tarsiers and Churches, Bohol, Philippines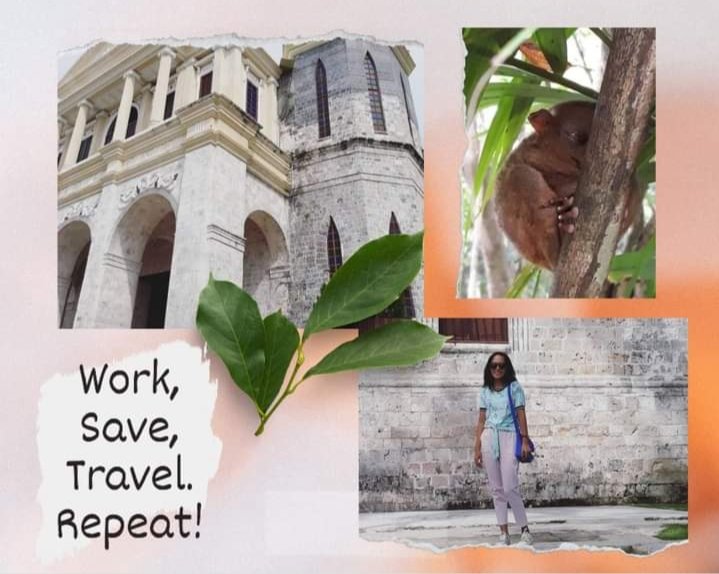 ---
You have it all Bohol!
Bohol is a haven of wonder. With amazing nature, adrenalin-rushing adventures, extraordinary landscapes, stress-relieving seascapes, and compelling history, a day or two wouldn't be enough to get enough.
I had traveled to Bohol two times. The first one was cut short due to impending bad weather so I missed various places and experiences I should have been visiting and doing in Bohol.
When my colleagues decided to spend our year-end getaway in Bohol I was happy because I know it was my chance to be able to experience the things I missed during my first visit. One of those is to visit my our distant cousin. 😆 Who am I referring to? Well, they are cute, small, and shy little fella like me 🤣 the Tarsiers.
One of the tourist attractions in Bohol is the tarsier watching. Located in Corella, Bohol is the Philippine Tarsier Sanctuary where you can see and observe them. Tarsiers are the smallest primates and in the Philippines, this animal is endemic in Bohol, Leyte, and Samar. Our tour guide took us there as one of our destinations when we had our day tour.
Upon entering the site, we had to pay an entrance fee of 60 PHP (1.2$). A guide oriented us on the dos and don'ts inside the sanctuary. One of the things that were prohibited was making noises, using flash when taking photos of the tarsiers, and touching them. Tarsiers are known to be suicidal when they are put under too much stress.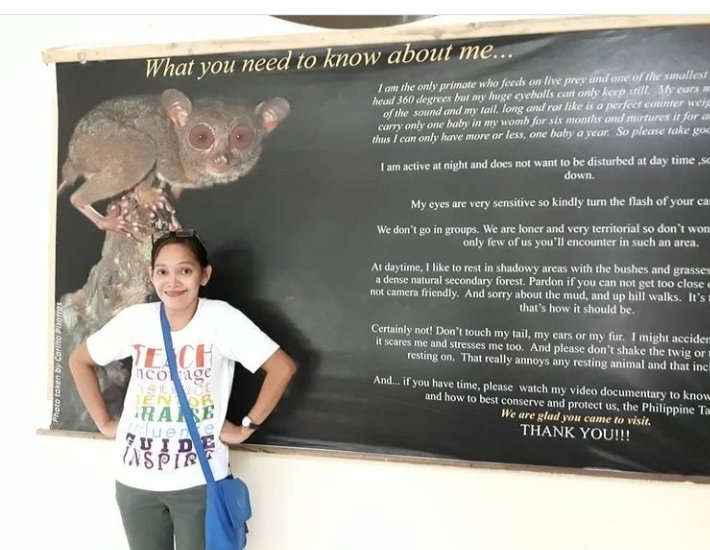 I think the resemblance is evident here. 😁 Getting to know my our distant cousin.
The sanctuary is a small area of a thick forest of bamboo, bushes, and trees. Fifteen minutes is enough to go around the area and find tarsiers. They are usually found clutching small branches of trees and bamboo as they sleep during the daytime. These primates are nocturnal so you will seldom see them awake during the day.
We spotted around three tarsiers. They look like aliens but they are so cute with their fluffy hairs and alien-like hands and feet. They were as small as my fist.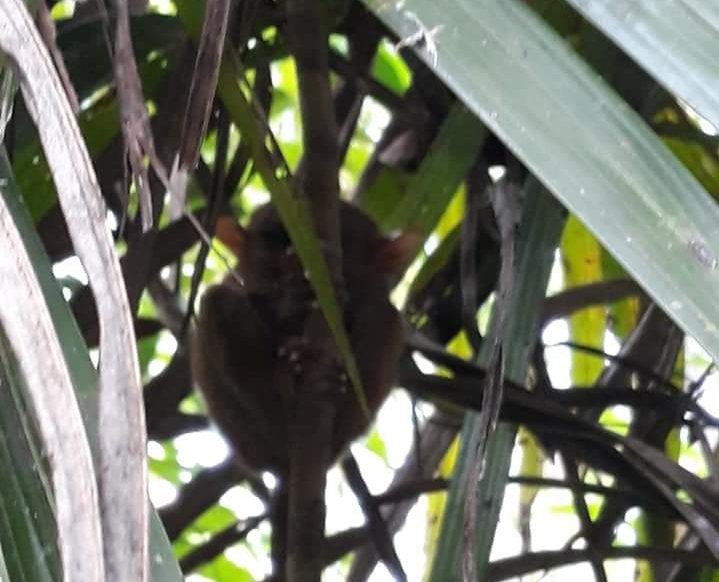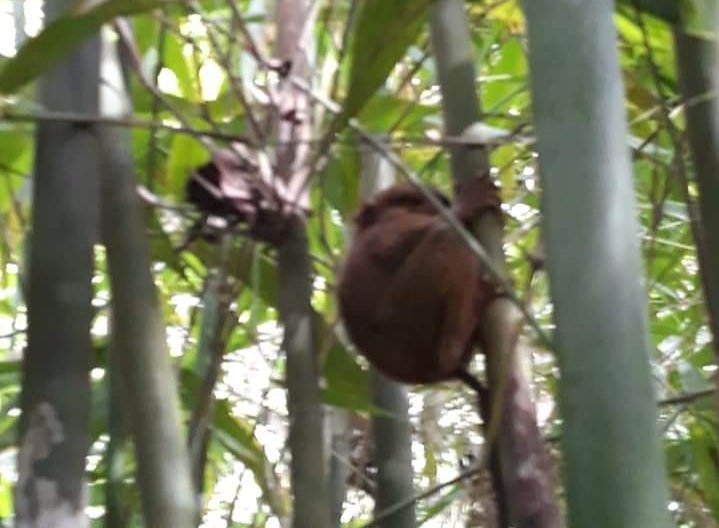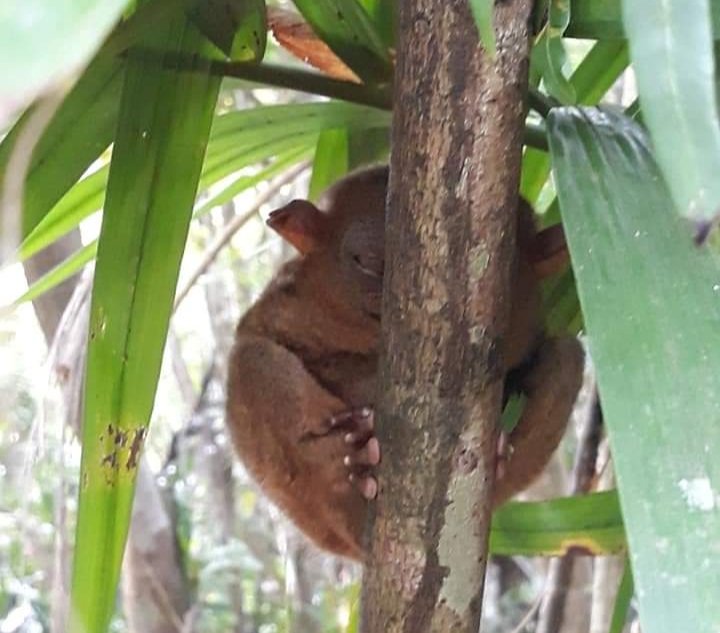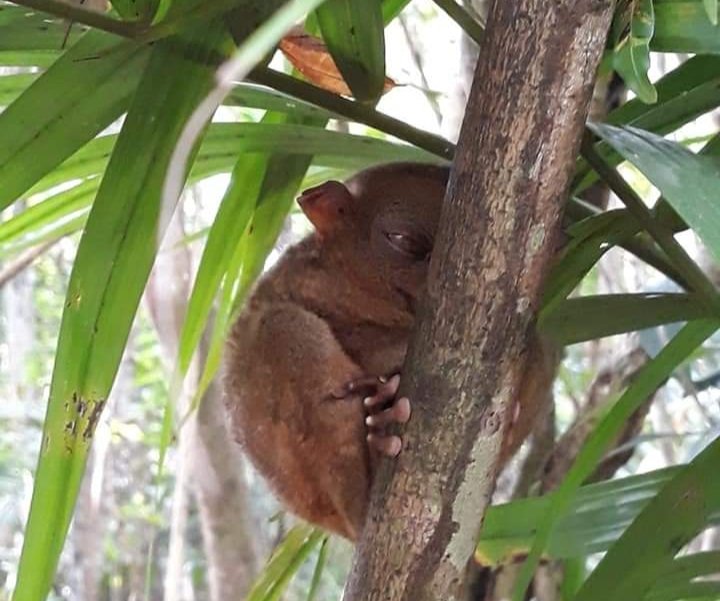 We we're lucky to watch this cutie with its eyes half opened. It looked so sleepy.
Before leaving we took photos of ourselves while trying to imitate how tarsiers clutch on trees.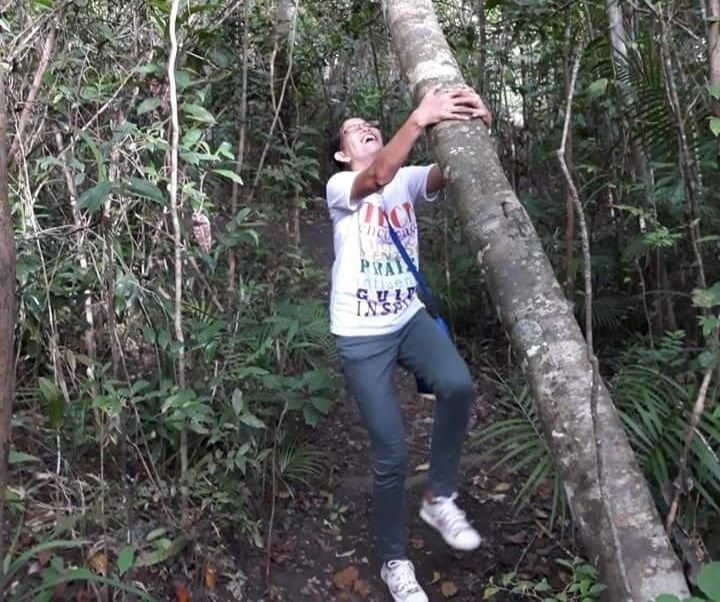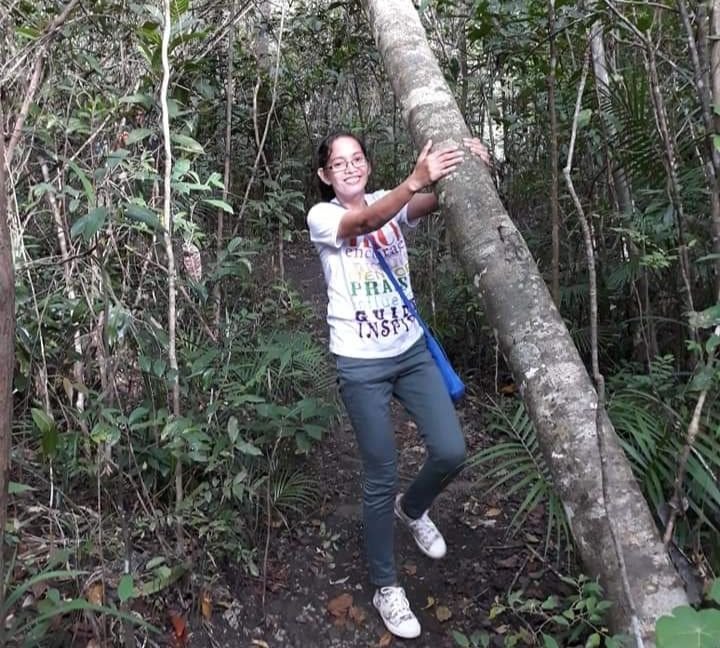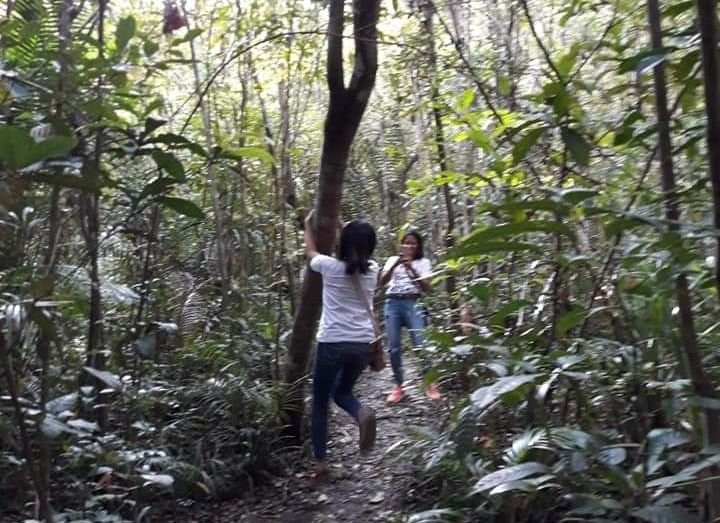 Note: We laughed our hearts out SILENTLY here so we're not making any noise. We made sure we were not disturbing any tarsier in the sanctuary.
Aside from tarsiers, I was able to take a glimpse of Bohol's rich history by visiting old churches built during the Spanish colonization. History, old buildings, and churches always fascinate me. Our second travel to Bohol gave us a chance to visit different churches. Churches symbolize the Spanish greatest influence in our culture which is Christianity.
We stopped by the Baclayon Church in Baclayon, Bohol on our first-day tour. It is considered the oldest church in Bohol which was built in 1596.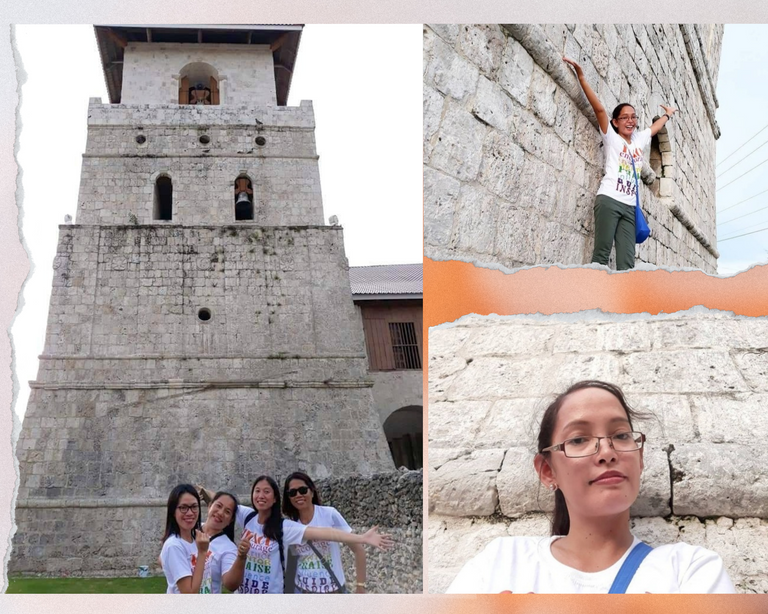 With its Baroque architecture, I can't help but admire its grandeur. This centuries-old church is indeed a treasure to keep.
On our second day, we toured around Panglao Island. We also visited old churches on the island. One of those is the well-known Dauis Church.
The church in Dauis is one of the most sophisticated and complex structures of its kind in Bohol. It was built in 1697 in Bohol according to a plan for basilicas.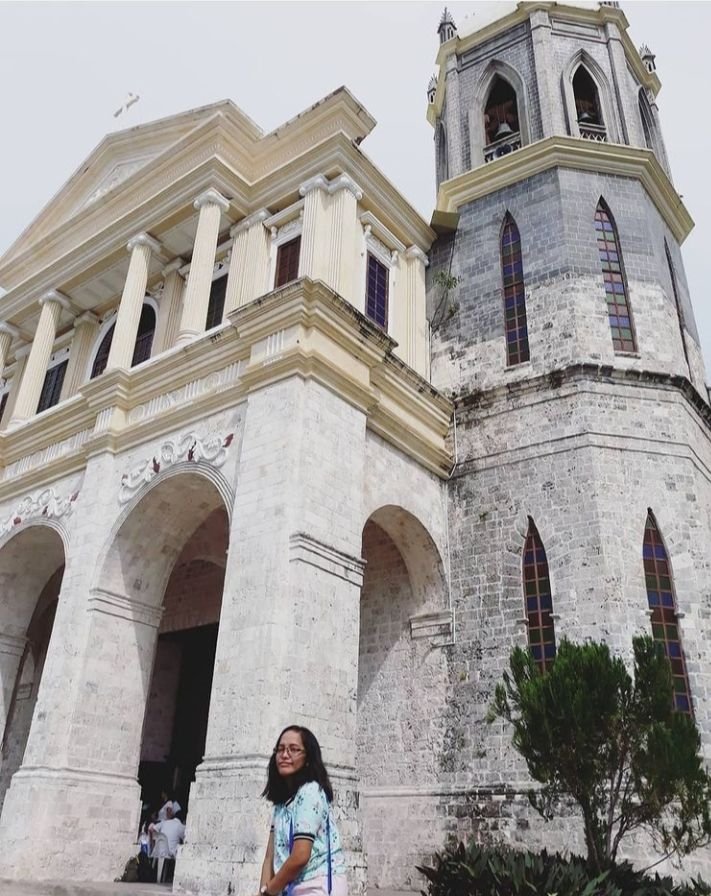 With its sophisticated design, no wonder it's a favorite location for church weddings.
St. Augustine Church in Panglao is the last that we visited. This church looked different to me compared to other old churches I'd been to. The church's concrete facade is not the typical design I see in old churches.
The church's concrete facade has the typical portico facade with fancy Corinthian capitals. The portico and bell tower, both added later, blend well with the original character of the church.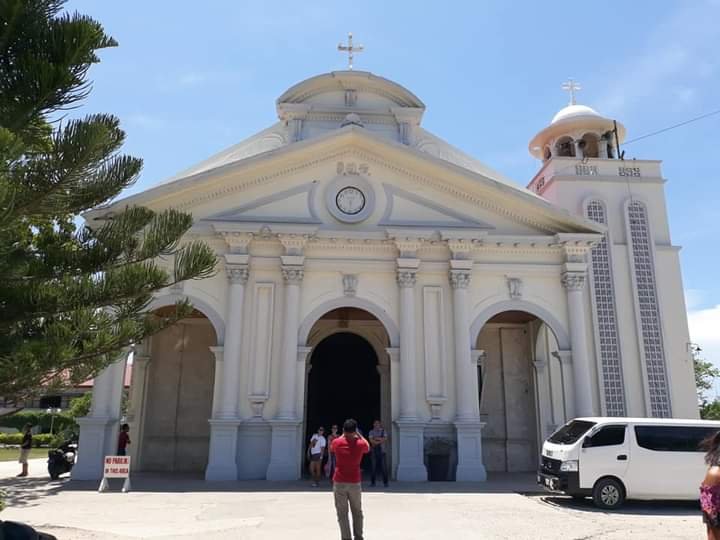 The extant church, as viewed from its right side, indicates that it may have been Baroque in design.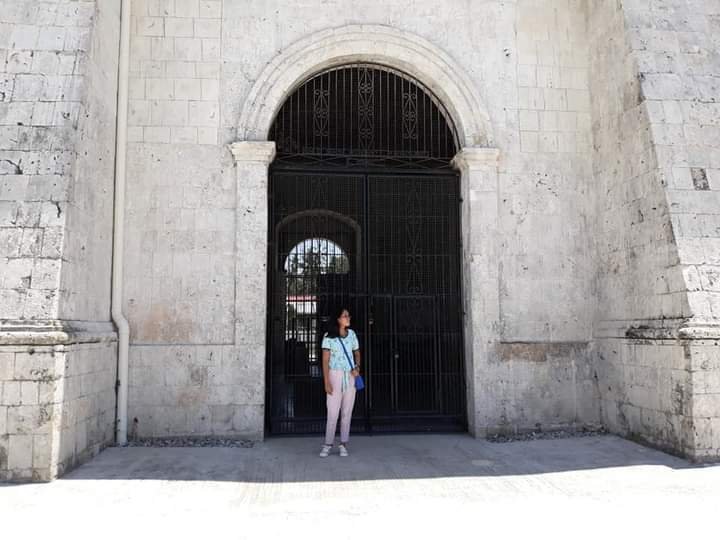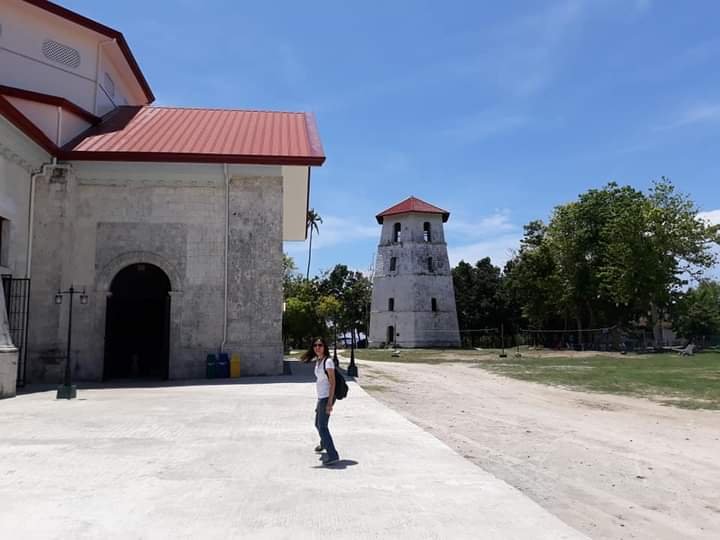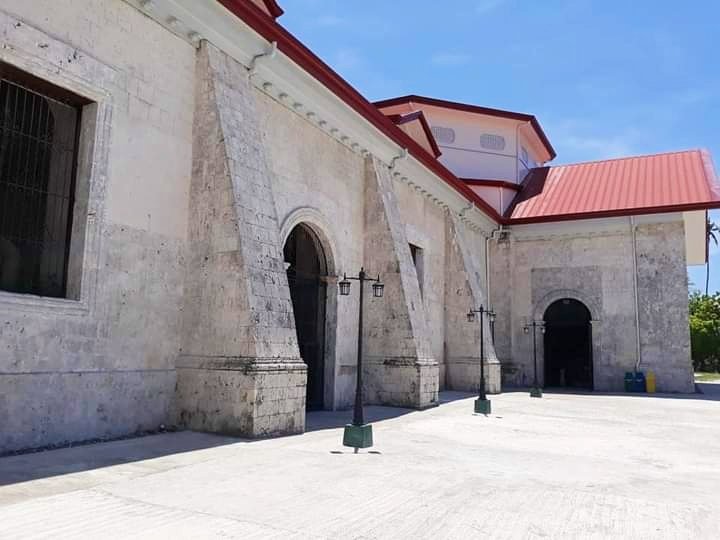 To the rear of the ruins, further off to the seashore, stands a bell tower built of cut stone. It is octagon in shape and covered by a pitched roof, the tower is said to be the tallest of its kind in the Philippines.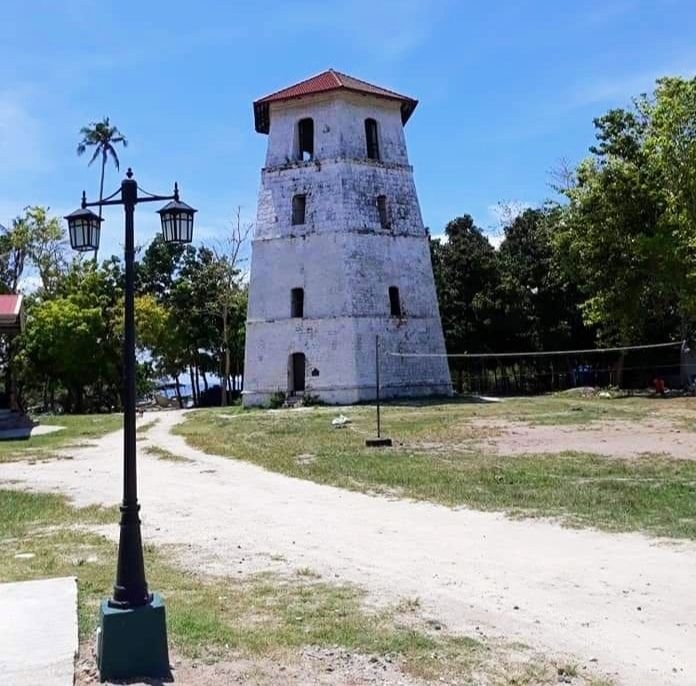 Inside St. Augustine Church with its famed ceiling murals.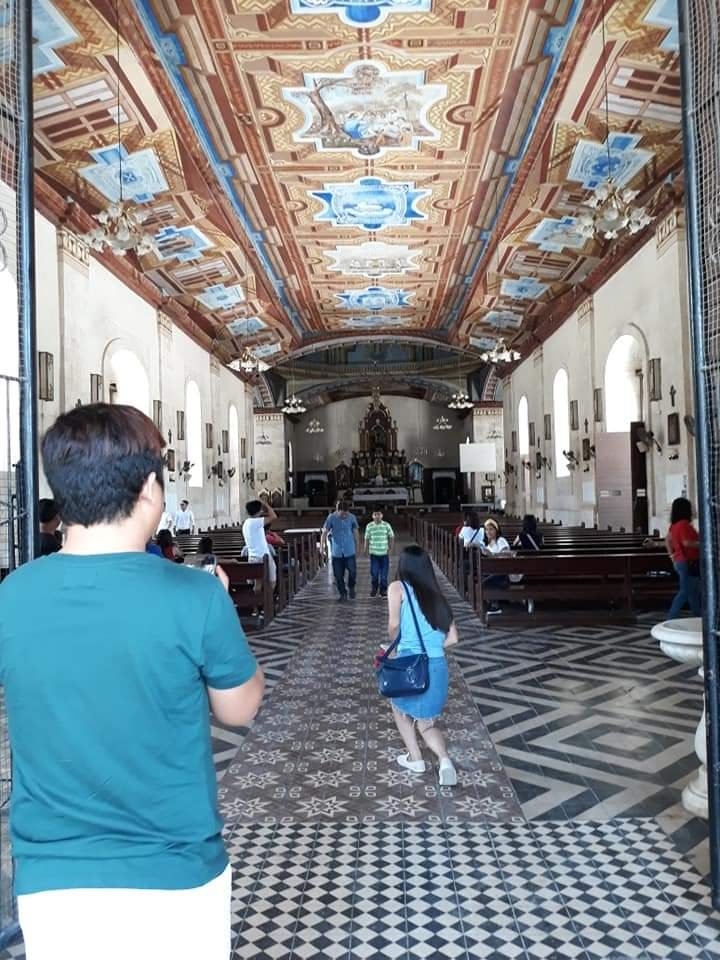 With the recent negative news about Bohol, it is easy to just brush it off of your bucket list. But we cannot just dismiss the fact that Bohol is a beautiful place. It has its unique charm and every place and experience here is worth it. We cannot also avoid the fact that there are abusive people anywhere we go and it is good to voice out these abuses so the proper authorities and the local government can make amends. Bohol has built its reputation over the years as one of the top tourist destinations in the Philipines. And to judge the place just based on what we hear is just not fair.
Work, save, travel. Repeat. Enjoy each experience.
Thank you for dropping by. Have a wonderful day.
---
---