Why Don't We Get Bored?
Yes, really, why don't we get bored or, not to generalize without evidence, why don't I get bored with the same Sunday walk in the park? Because I repeat the same scenario every week, like a Sisyphus, and I don't get bored.
I don't know the answer but I suspect there are several causes, such as the lack of more interesting alternatives or the beauty of the park, the beauty of these Sundays...
Finally, of course, there are more causes but that doesn't matter, what matters is that I am happy to walk through the great park in Bucharest, Herastrau Park.
On the border between summer and autumn are some gorgeous days, devoid of the excessive heat of summer and the damp ash of autumn, just gentle sunshine and friendly wind.
Living in a big city has many advantages but also many disadvantages. The biggest disadvantage, in my opinion, is the lack of real, wild nature. I have lived in and visited many medium and small towns and there I could see, almost from everywhere I was, the edges of the town and then the greenery, the forest, the mountain, or the hills.
Well, in a very big city you feel lost because you don't see the edges, you don't see the end, you don't see the horizon. That's what I miss, even though I'm used to it.
The only consolation is the parks or some river running through the city. Bucharest is crossed by the Dambovita river, but unfortunately, this brings no joy, the riverbed has been concreted over and looks like a canal. Only a few larger parks bring consolation to us and soothe our longing for nature.
Among parks, Herastrau is the king. As a curiosity, Herastrau Park is now even called King Michael Park, but no one has adjusted to the new name and still calls it Herastrau Park. This park is located in the northern part of the city, which is the green area of the city and luckily I live nearby and can easily get there.
Once in the park, I'm a follower of my wife, which means I'm always behind because I take so many pictures.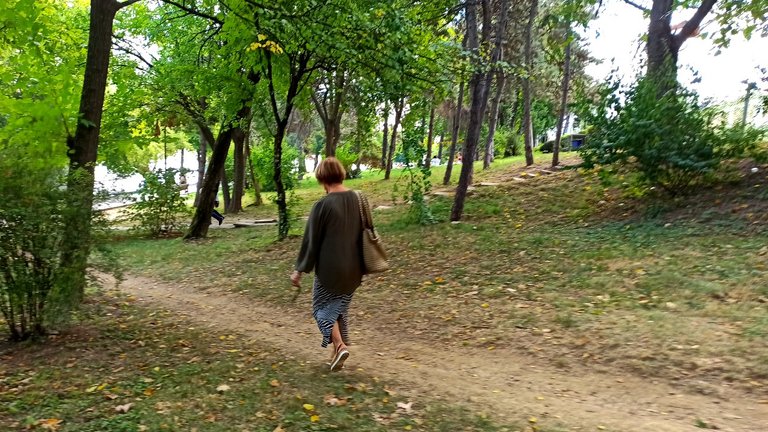 I prefer walking and observing the sights but most do sports, more intense movement, and burning excess calories.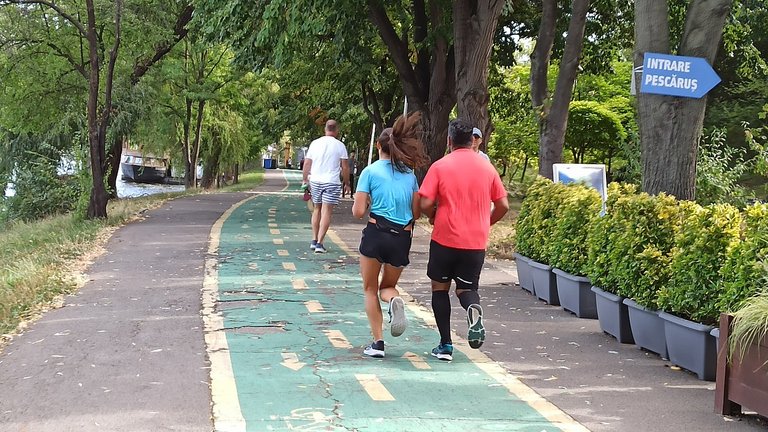 But children enjoy it most of all. It's a pleasure to watch how serious and concerned they are about what they do.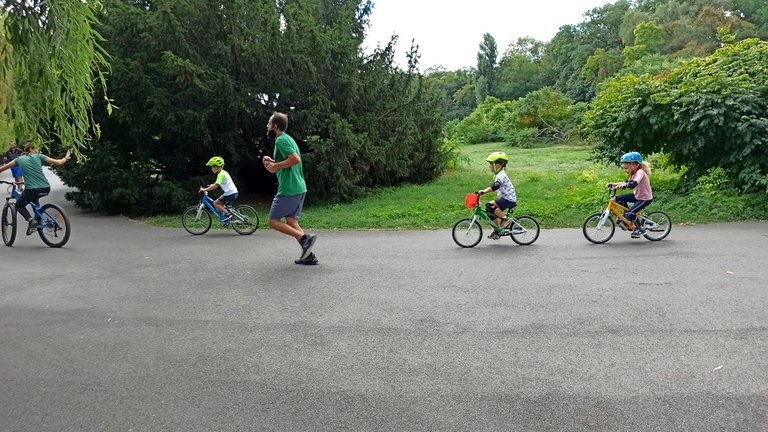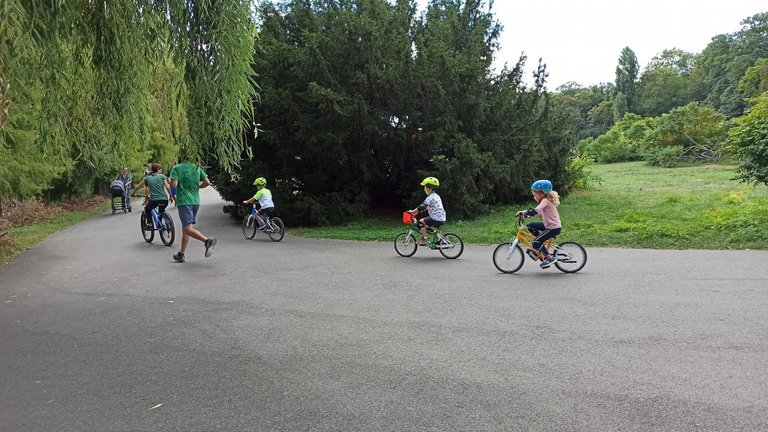 I like water, in any form, but unfortunately less to drink it, which is not good for my health. Water holds an attraction for me but also fear, so I prefer to look at it from dry land. Others, however, are much braver. I look at them with envy...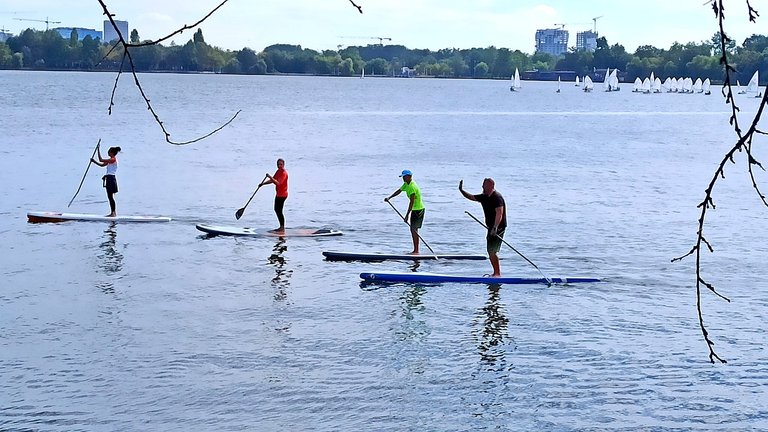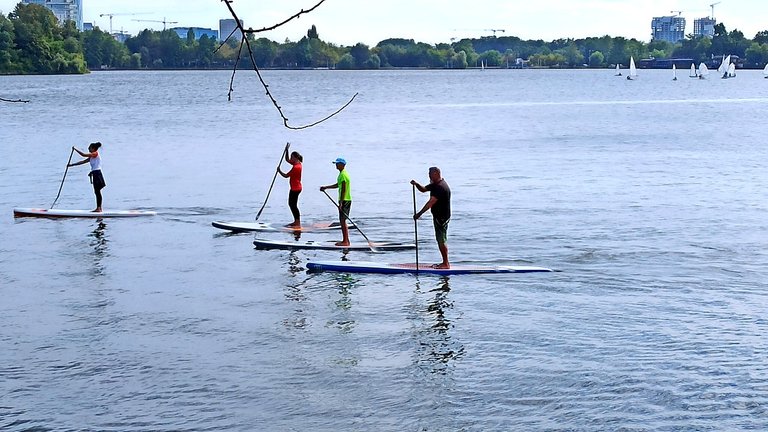 Envy is one of the worst feelings and I have to get rid of it, which I did very quickly. What remained was the pleasure of watching the lake and the play of little sailboats. It was probably a training or a nautical competition and the participants were very young, I think teenagers. Members of the sailing clubs on the lakeshore.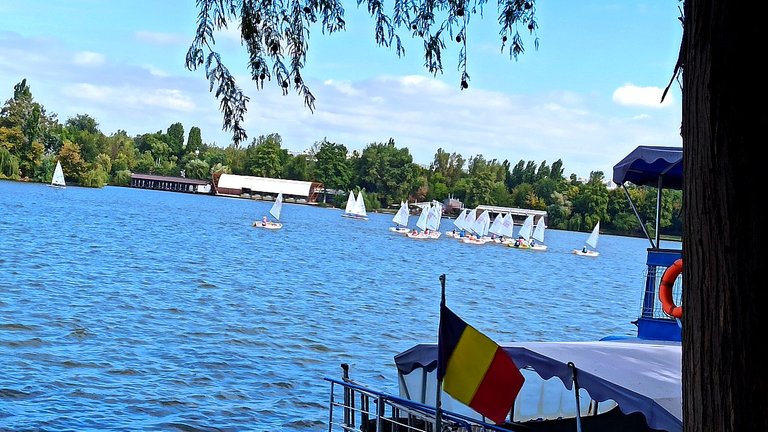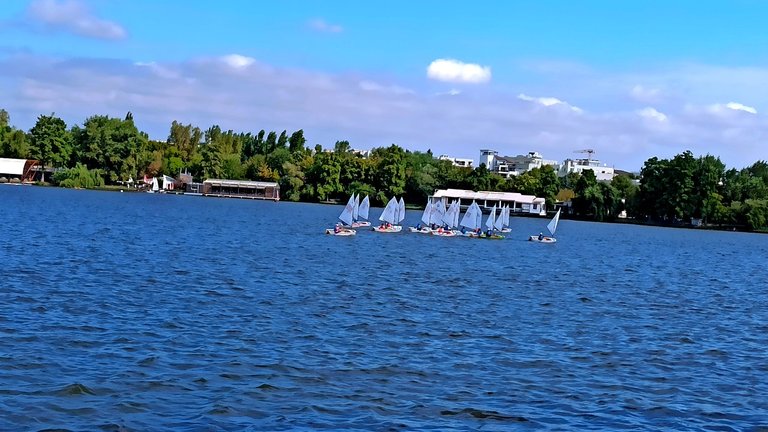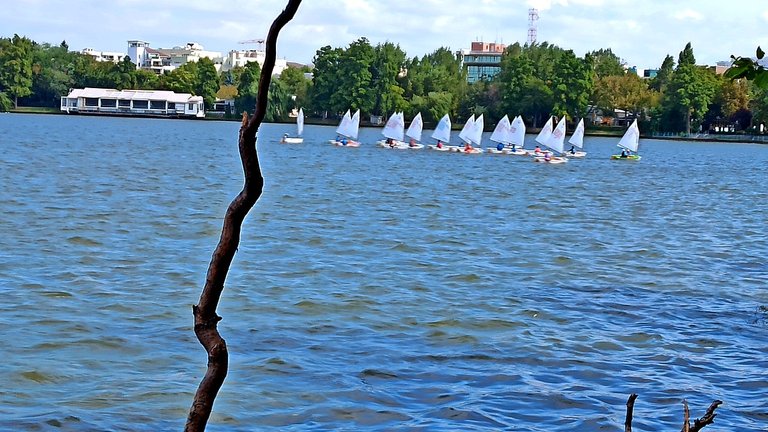 These little boats and their white sails were the surprise of the day for me and brought that novelty that made the ride special. I watched for a long time the smooth glide of the boats, pushed by a rather strong wind and probably very much desired by those in the boats.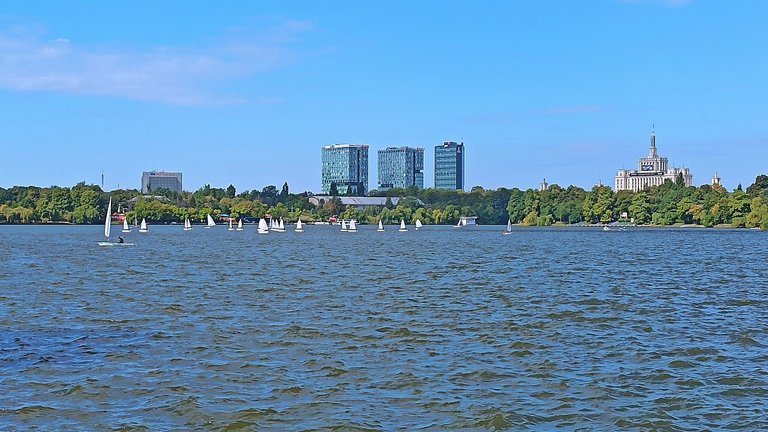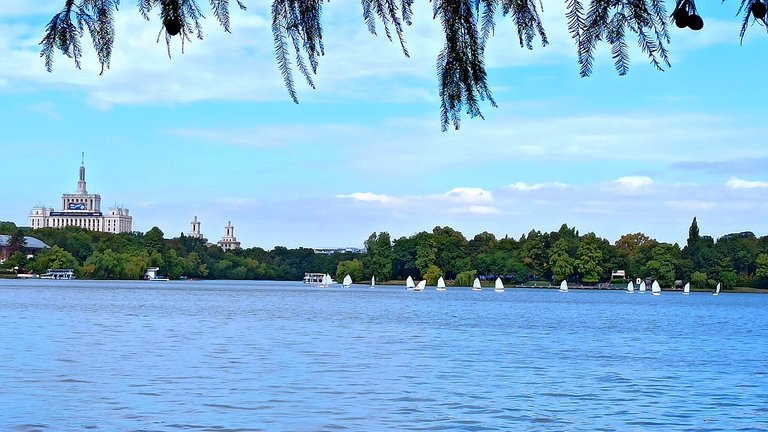 I found that not everyone was interested in what was happening on the lake. Of course, how many people have so many different concerns? Each with its own interest and pleasure. Some fished, most, like me, preferred to walk.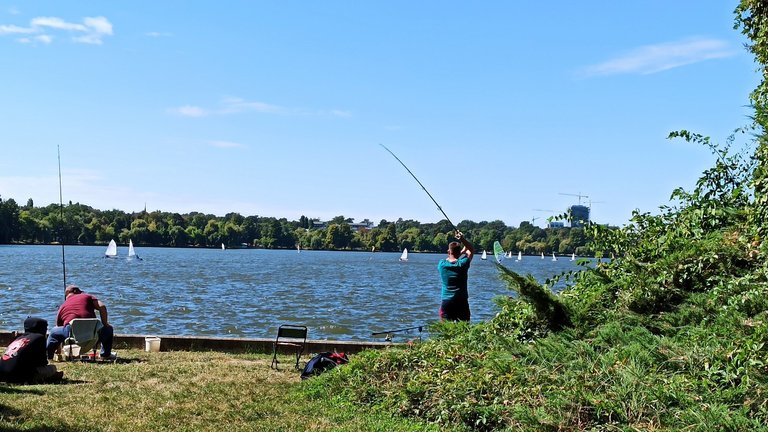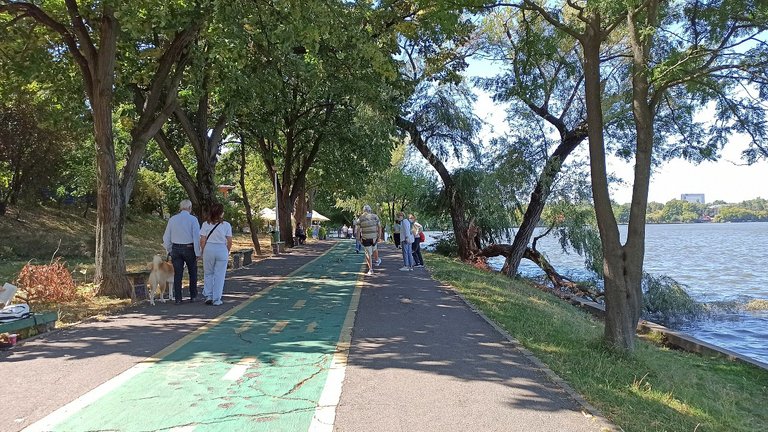 My Sundays are very similar to each other. I do pretty much the same things but I confess I don't get bored. Because I still achieve my desire and goal. Moving for the health of the body, relaxing the brain, and loading up on beautiful images. Some of these images ended up here too, I hope you like them.

This post was made for:
The WEEKEND, topic proposed by @galenkp
and
#sublimesunday, topic proposed by @c0ff33a
#beautifulsunday, topic proposed by @ace108

Do you know that a Microblogging Platform will be launched in Hive soon? Short posts, of a few dozen words, complete with a photo or not, about daily activity, photography, travel, cryptocurrencies, food, and dozens of other topics.
I am preparing for this new program HERE It's a social platform similar to Twitter, but with the GREAT difference that you are paid to post with BCH. You can see my Profile&Earnings! I forgot to mention that everything is free and registration is extremely simple.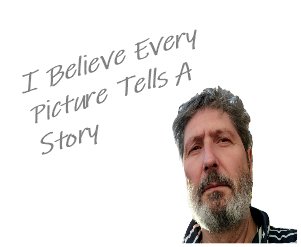 ---
---