A Very Thin Beach
It's painful to talk about the beach now when we are gifted with a rainy and cold October. And yet, as soon as it got the urge, the brain set off to seek out the beaches in my head.
My name is Dan and I'm a sea lover. The sea, which is not too close to where I live, is constantly calling me. I only answer the call in summer, of course, with slightly extended limits, late-spring early-autumn. That is, from June to October.
A sea lover is automatically a beach lover. A beach lover should try to express themselves here, at least by entering @uwelang's Beach Wednesday competition. This is my entry in this sixteenth edition of the contest. The conditions of participation are here: Beach Wednesday edition 16 started.
In the last two years, I have not been able to go to Greece, to the place where both distance and material possibilities allow me, that is to say to Thassos Island. For me the crowning achievement of the concept of the sea.
From previous trips to Thassos I was left with many photos, unfortunately often taken in a hurry and never with the thought of entering competitions. However, no matter how stupid I was, I still took quite a lot of photos that could be used and I have used them in past years in this contest. Why am I making this long comment? Because I want to say that I'm going to use old photos that may have been seen before, but more I want to tell their story.
**Because every picture tells a story! **
A high terrace in the small town of Limenaria in Thassos. In fact, a little further out of town, on a hill where there is a famous jewelry factory. Tourists come in waves to visit this factory, the factory means dozens of small workshops where jewelers process gold and silver and make beautiful jewelry. Probably all the travel agencies that bring tourists to Thassos have a contract with this factory to bring tourists to their yard. Because of this tourists come in brought by coaches, and have to wait to get in to see the workshops, the exhibition, and the jewelry shop. For obvious reasons of Greek merchant talent, there is a terrace next to the jewelry factory, designed to be of mutual interest to the tourists and especially to the owners.
Standing at this terrace we saw one of the narrowest beaches, it looks like a small road by the sea. First time on an island, then I understood that for islands it is different. Everything is beach. Mostly undeveloped.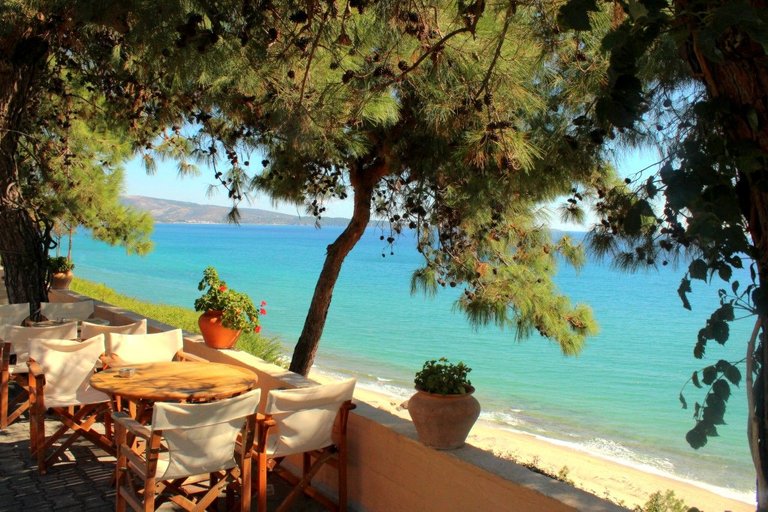 As I said, at first I thought it was a road but looking closer I saw that someone was sunbathing.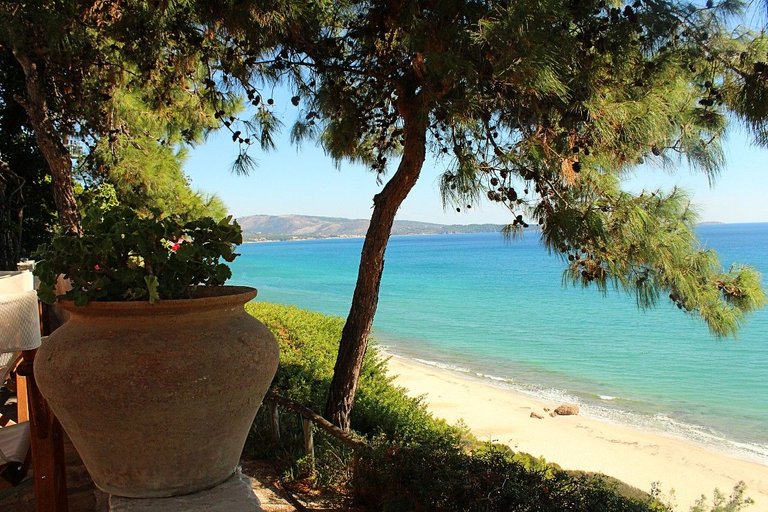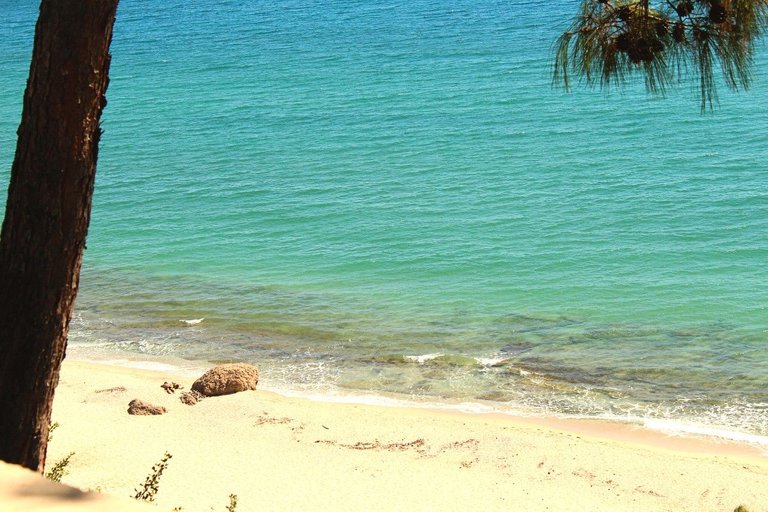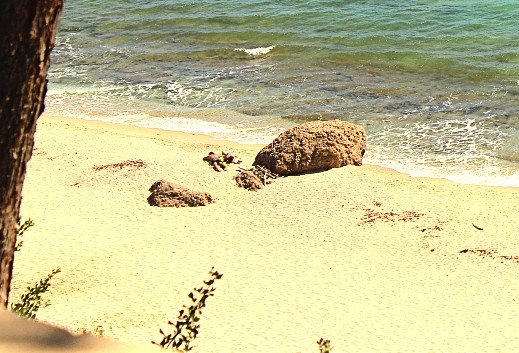 This is the beach I like. No chairs, umbrellas and other such accessories. Just sand.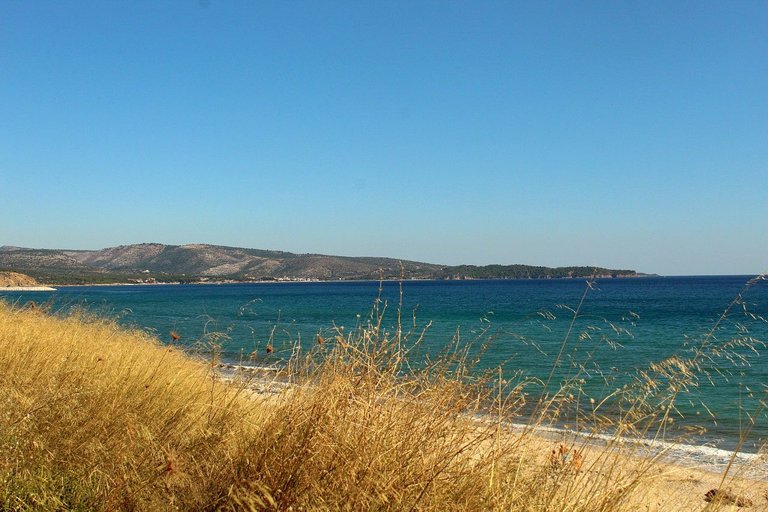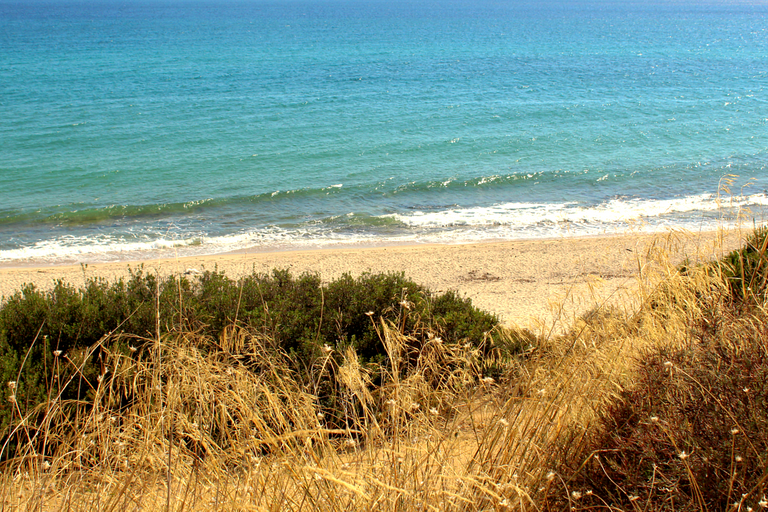 I always wondered what it would be like to grow up on an island? On this island. I think it would have been wonderful!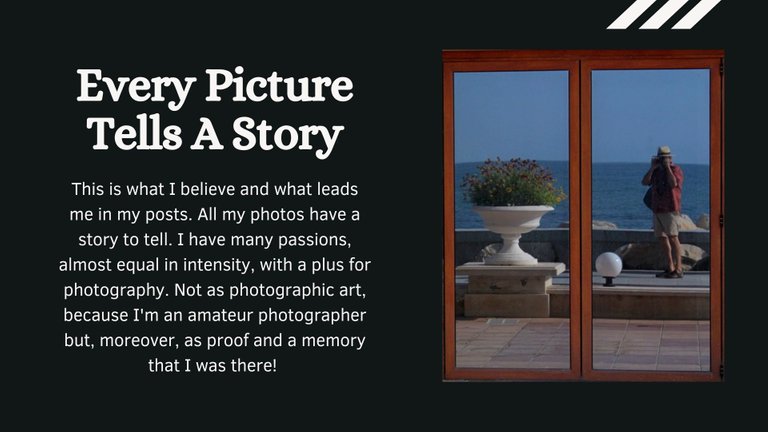 ---
---