The Difference Between Buying DEC in Splinterlands Interface VS Using Hive Engine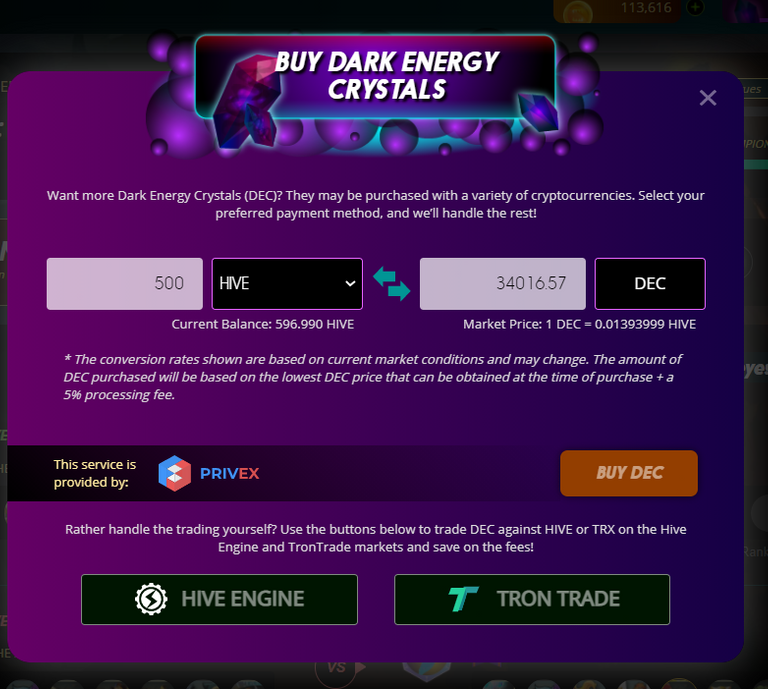 Buying DEC within the Splinterlands game is very simple right from within the game. You simply click on the "+" icon next to the DEC box in the top of your Splinterlands home screen:

From there you first use the drop down menu to pick which currency you want to use to purchase your DEC. The interface will show you the amount of those tokens that have available in your wallet us use. Then put in the amount of that currency that you wish to spend. The screen will show you the amount of DEC you will receive at the current market price. If you are happy with that transaction you will click the BUY DEC button and your transaction is complete and the DEC is in your game balance. Extremely simple and fast.
However, you also see links to Hive Engine and Tron Trade along with a note saying that you could make this transaction yourself on the market and save on the fees. Before I purchased my DEC through Splintelands I wanted to find out just how much that would save me.
I clicked on the Hive Engine button to take me to the market. It takes you directly to DEC trading page. I clicked on the lowest price for a sell order and put in 495 DEC for this comparison instead of 500 DEC because Hive Engine charges you a 1% deposit fee. So when I deposited my 500 DEC, I only received 495 in my account. You can see for my 495 DEC I would receive 35,231 DEC. Using the Splinterland within the game interface as shown in the first screenshot, I would receive 34,016 DEC. So the convenience factor of doing it directly in the game would cost 1,215 DEC. At the current price of DEC, that would amount to $8.50 in USD. I elected to save the money and use the Hive Engine transaction.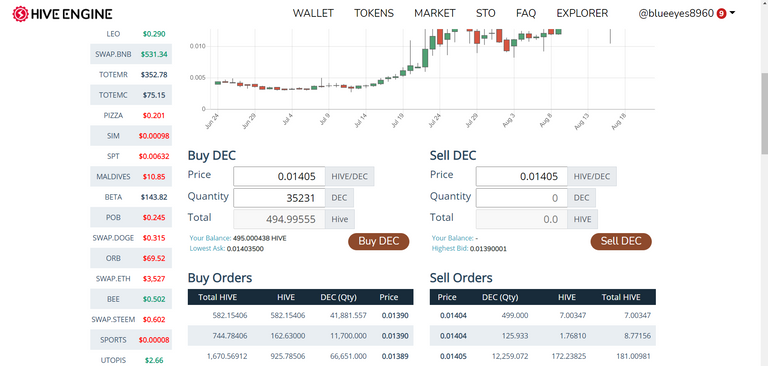 Once in HIVE Engine, it is very simple to get your new DEC into the game. Instead of clicking on the "+" sign, you click on the actual DEC box where your balance is displayed:

The result will show you where you have your DEC currently located buttons to either transfer your DEC IN or OUT of the game. You can see that the DEC I just purchased is showing in my Hive Engine Wallet. Use the drop-down menu to select Hive Engine Wallet and put in the amount of DEC to transfer. Then click on the Transfer IN button and it's that simple!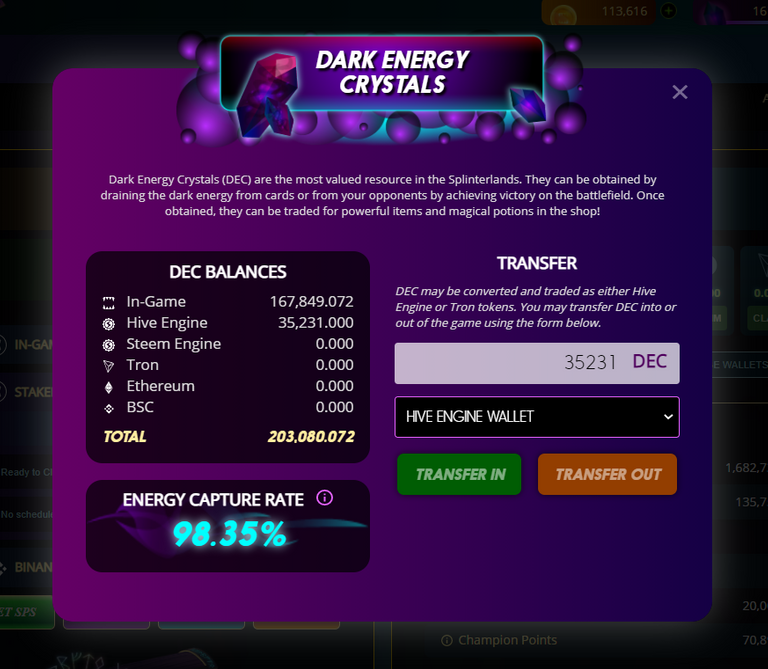 Again, hats off to the Splinterland team for making things easy to understand and accomplish!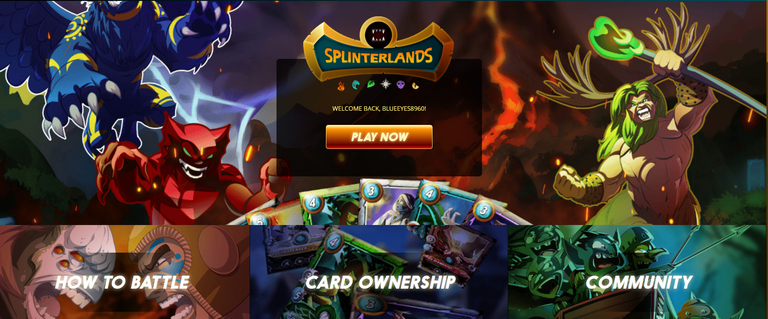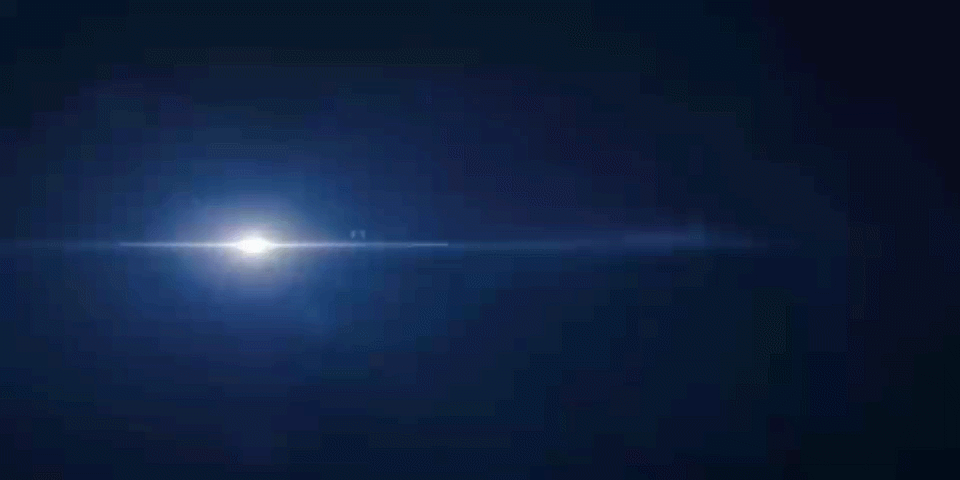 Hive is a social blockchain where you can join communities, share and curate content and earn cryptocurrency that is growing in value. Sign up for an account at Sign up for Hive.
---
---