[ESP-ENG]- Dejándonos abrazar por la naturaleza en familia.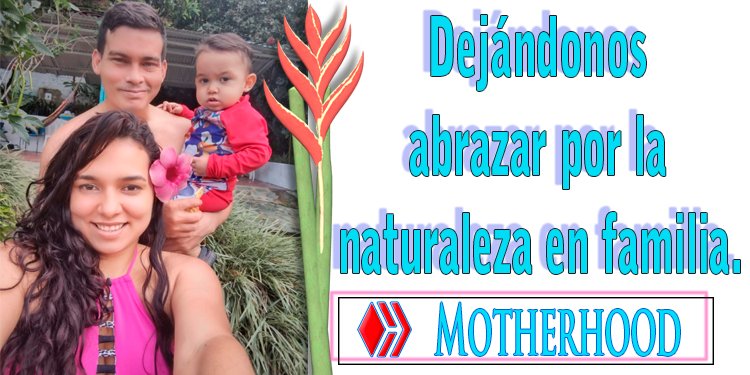 [ESP-ENG]- Dejándonos abrazar por la naturaleza en familia.// Letting us give a hug by nature as a family.
Hola amigos Hivers! Un gusto saludarles. Quiero contarles un lindo encuentro con mi familia que hicimos en una Finca alejada de la ciudad. Cuando nos concentramos en el trabajo y en los quehaceres del hogar y no dedicamos un Tiempo para disfrutar con los nuestros pueden surgir muchos inconvenientes, podemos descuidar nuestra esencia y la paz que nos ayuda sobrellevar las responsabilidades diarias. Es importante siempre planificar una salida para conocer nuevos lugares, salir de la rutina y reforzar nuestros lazos de amor.

Hello friends Hivers! A pleasure to greet you. I want to tell you about a nice meeting with my family that we did in a farm away from the city. When we concentrate on work and household chores and do not dedicate time to enjoy with ours, many inconveniences can arise, we can neglect our essence and the peace that helps us cope with daily responsibilities. It is always important to plan an outing to see new places, get out of the routine and strengthen our bonds of love.

Está Finca ecoturística se llama "Villa Leones", es una finca ubicada en Ibagué, donde te conecta con la naturaleza directamente. Tiene una piscina natural donde crían peces como la mojarra que es muy rica y popular en la zona. Y también una piscina de cloro donde disfrutamos mucho, sobre todo mi bebé quien le encanta el agua y no se quería salir de alli, lo heredo de su madre, a mi me encanta el agua, ya que nací rodeada de playas. Jeje

This ecotourism farm is called "Villa Leones", it is a farm located in Ibagué, where it connects you with nature directly. It has a natural pool where they raise fish such as the mojarra that is very rich and popular in the area. And also a chlorine pool where we enjoyed a lot, especially my baby who loves water and did not want to leave it, he inherited it from his mother, I love water, since I was born surrounded by beaches. He he he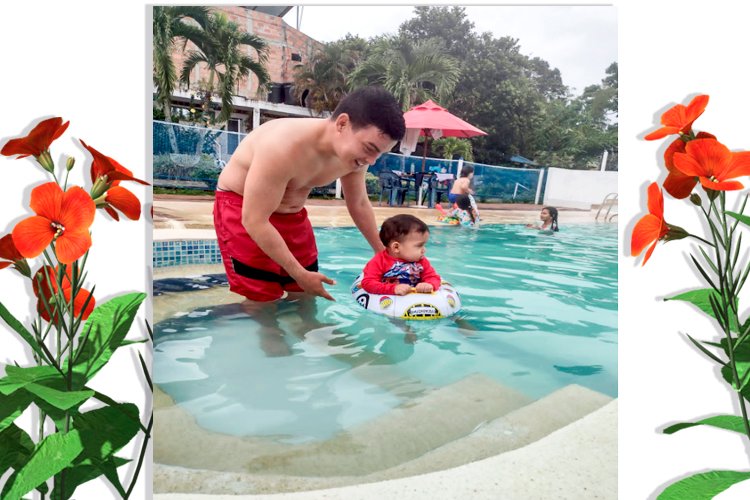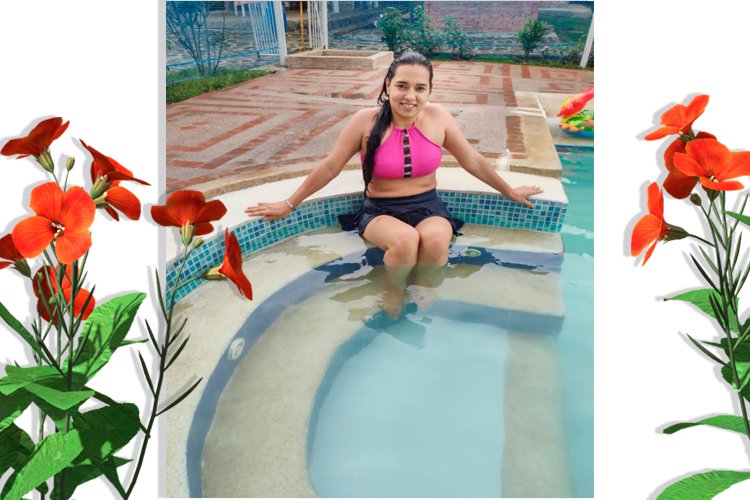 Ya que por ser una finca donde crían los peces, ellos mismos tienen servicio de restaurante, en realidad preparan unas comidas muy ricas y todo muy saludable. Todo estaba muy fresco y con buen sabor.

Since being a farm where they raise fish, they themselves have restaurant service, in fact they prepare very delicious meals and everything very healthy. Everything was very fresh and tasted good.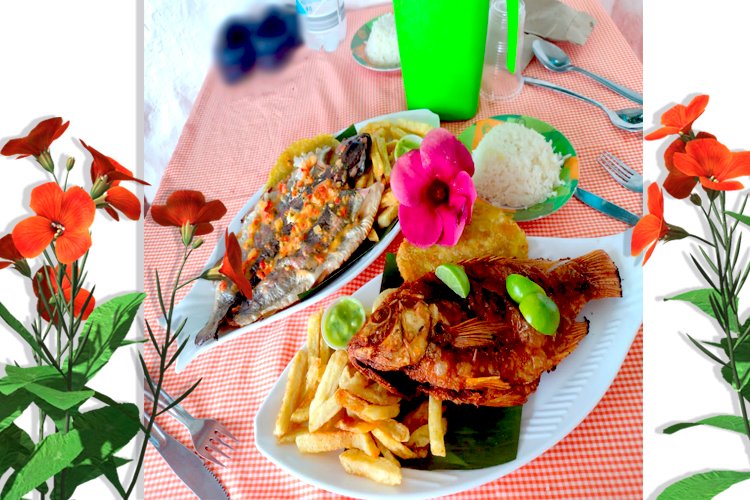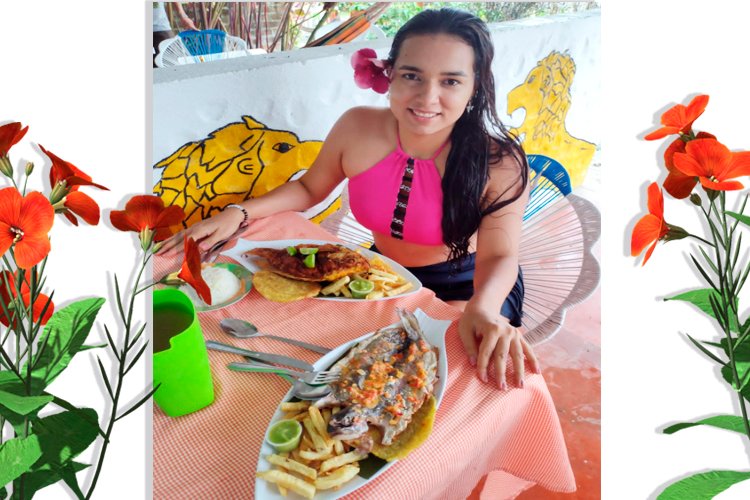 La familia es un pilar fundamental para la vida, y por ello debemos cuidarla, es como una planta que si no se le dan los cuidados se marchita, por ello con esto mi consejo a través de mi post es que cuiden a sus seres queridos, rieguen esa plantita con detalles, amor, dedicación, sorprendan a esa persona especial sin esperar nada a cambio. Aprendan a disfrutar de los pequeños detalles que son los más valiosos.
También disfrutamos las áreas verdes, como una cancha de fútbol, tengo dos príncipes en mi vida que les encanta este deporte. Me gusta verlos felices, integrándose como padre e hijo.

The family is a fundamental pillar for life, and that is why we must take care of it, it is like a plant that if not cared for, withers, so with this my advice through my post is to take care of your loved ones, water that little plant with details, love, dedication, surprise that special person without expecting anything in return. Learn to enjoy the little details that are the most valuable.
We also enjoy green areas, like a soccer field, I have two princes in my life who love this sport. I like to see them happy, integrating as father and son.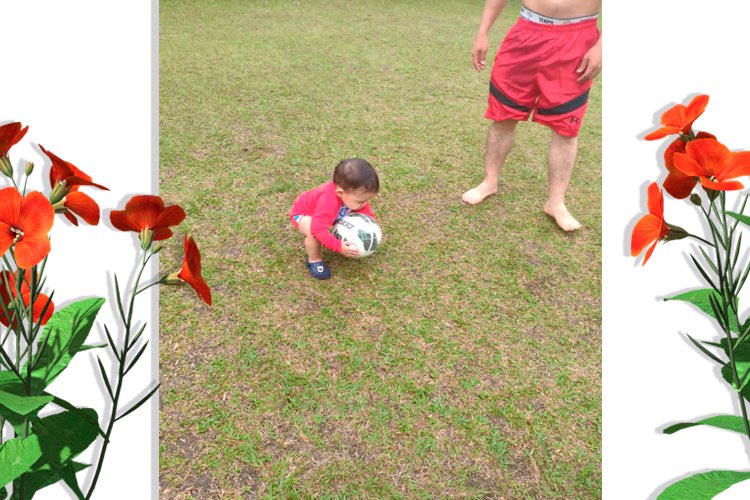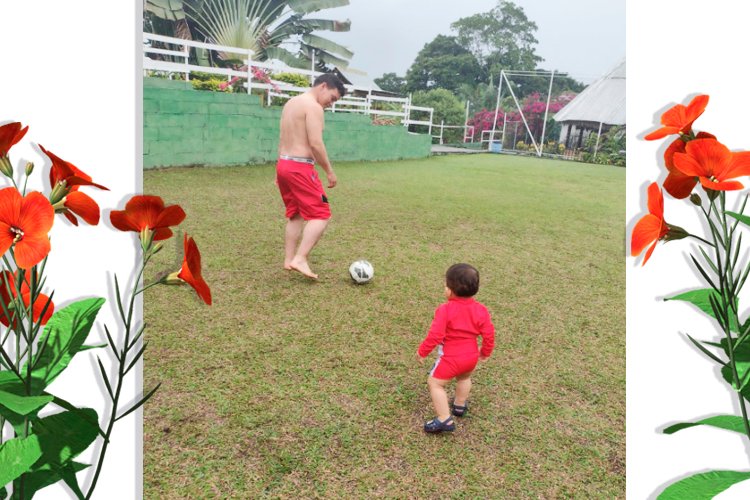 Encontramos un camino de cáscaras de trigo, que es relajante para los pies cansados, es como pisar un cojín lleno de espigas.

We find a path of wheat husks, which is relaxing for tired feet, it is like stepping on a cushion full of spikes.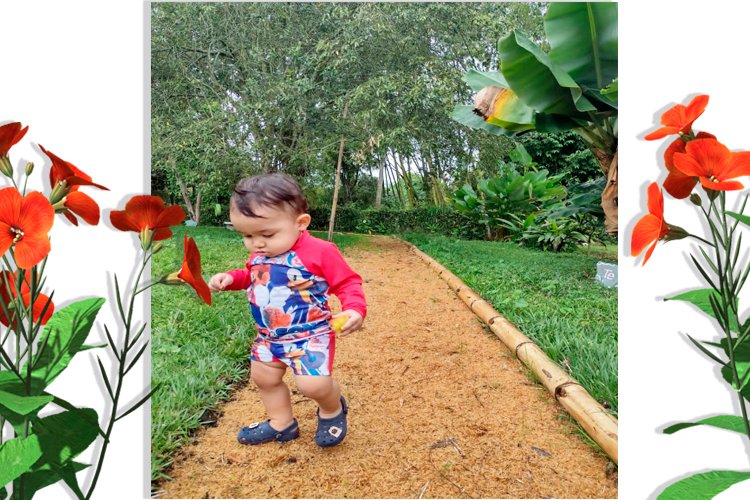 Me encanto está palmera, me llamó la atención su nombre científico es Ravenala madagascariensis y popularmente conocida como la palma de los viajeros, crecen aproximadamente unos 10 metros. Tienen como forma de abanico.

I loved this palm tree, it caught my attention its scientific name is Ravenala madagascariensis and popularly known as the traveler's palm, they grow approximately 10 meters. They are fan-shaped.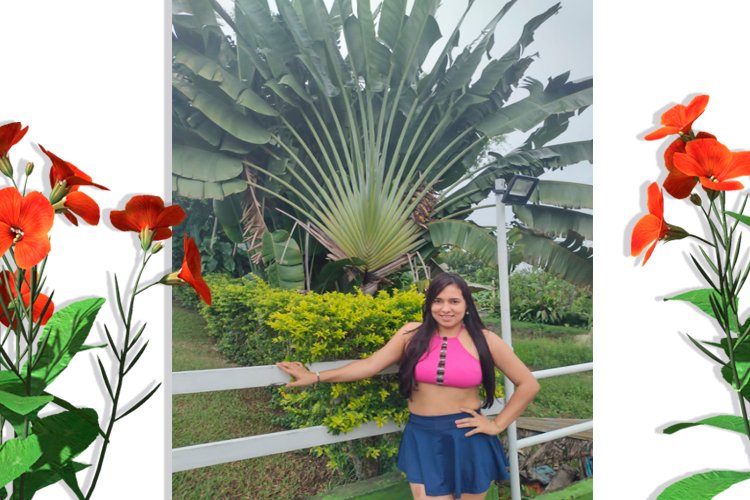 Mi bebé también disfruto mucho, en un arenal donde pasó tiempo haciendo castillos de arenas y jugando con su imaginación haciendo figuras.

My baby also enjoyed a lot, in a sandy area where he spent time making sand castles and playing with his imagination making figures.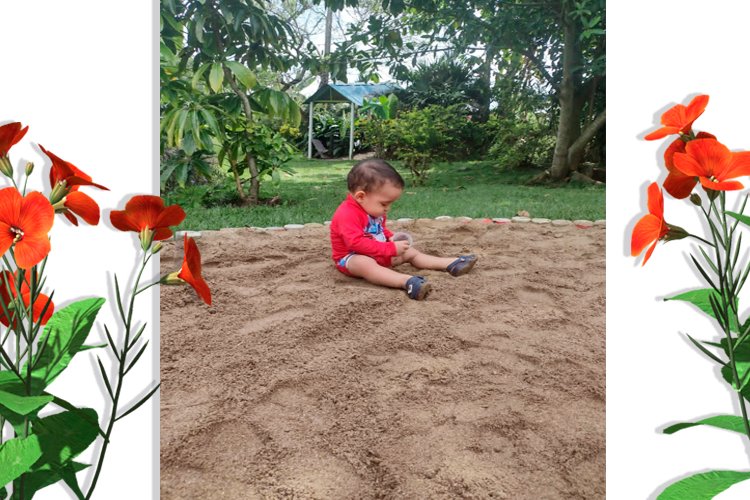 La naturaleza estaba en todos lados, hermosas flores que su aroma estaba por cada pasillo, riachuelos, áreas verdes, el cantar de los pájaros y no podía faltar está hamaca para descansar

Nature was everywhere, beautiful flowers that its aroma was in every corridor, streams, green areas, the singing of birds and you could not miss this hammock to rest.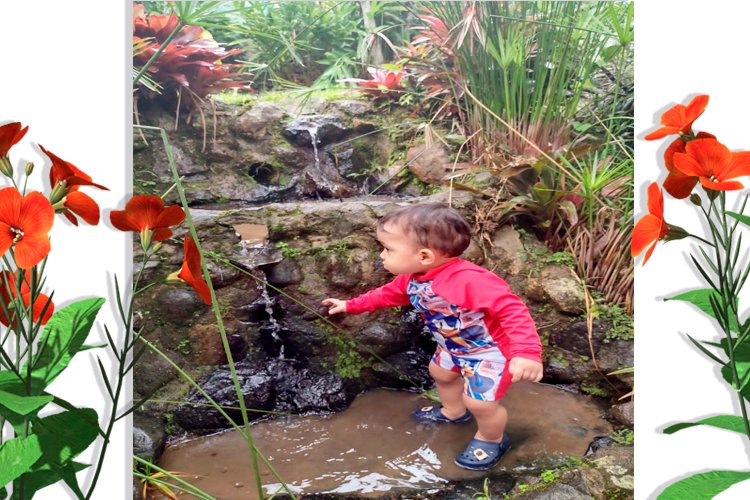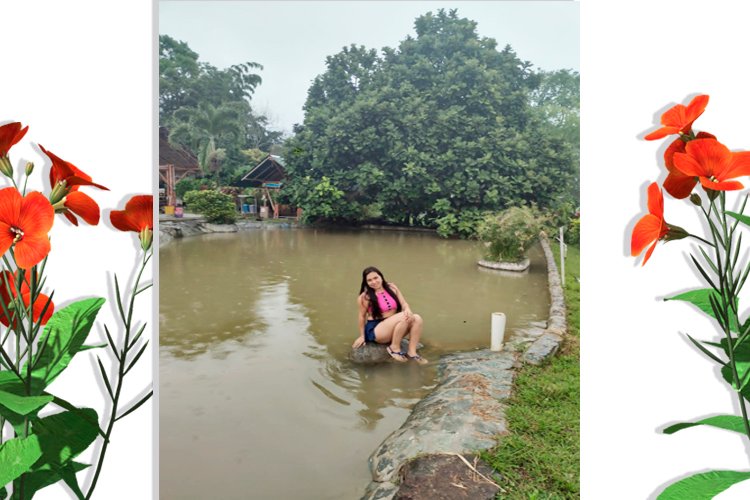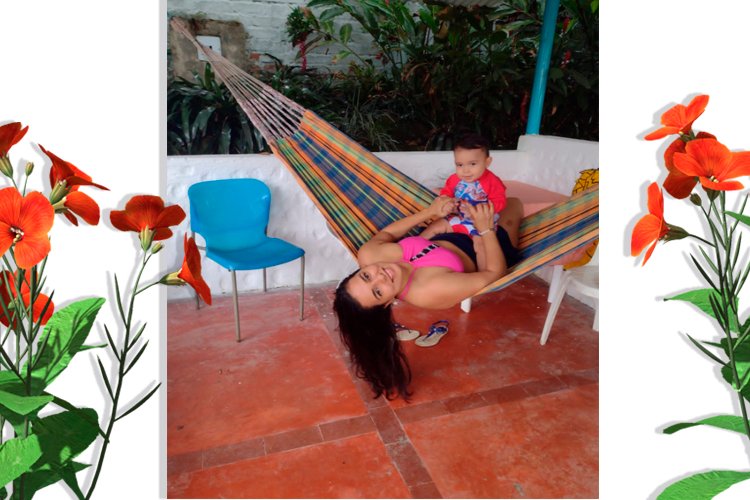 Una bonita experiencia pasamos todo un fin de semana, desconectados de todo. Nos quedamos en unas lindas cabañas donde se puede acampar y hacer malvaviscos en la fogata. Lamentablemente esa noche llovió mucho y nos quedamos resguardos en la habitación. Pero aún así agradecidos con Dios porque la pasamos increíble y le dimos tiempo de calidad y amor a nuestro bebé.

A beautiful experience we spent a whole weekend, disconnected from everything. We stay in some nice cabins where you can camp and make marshmallows on the campfire. Unfortunately that night it rained a lot and we were sheltered in the room. But still thankful to God that we had an amazing time and gave our baby quality time and love.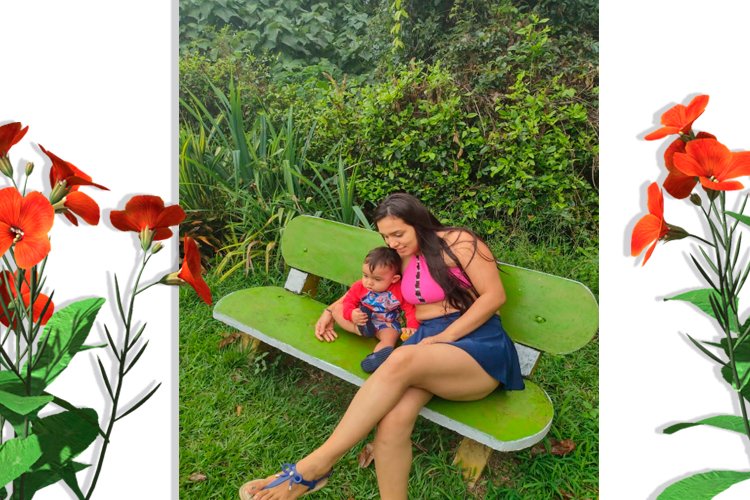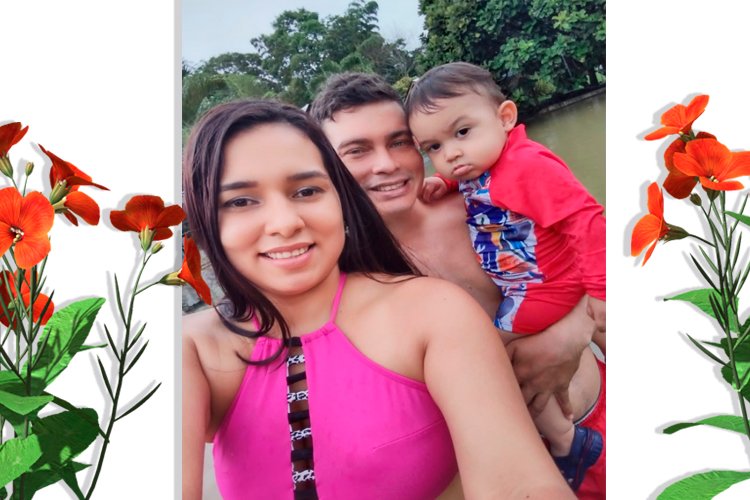 Esto ha sido mi post compartiendo un poco de mi vida en familia. Espero les haya gustado. Dios les bendiga, hasta un próximo encuentro. Gracias por apoyarme.

This has been my post sharing a bit of my family life. I hope you liked it. God bless you, until a next meeting. Thanks for your support.

Fotos de autoría propia. Tomadas de mi Móvil Motorola G9 play.
Photos of own authorship. Taken from my Mobile Motorola G9 play.
Thanks friends for reading my post. I hope to share other ideas with you again. Until a next meeting. With love @ Blue1701Ocean. Author: Karen Steele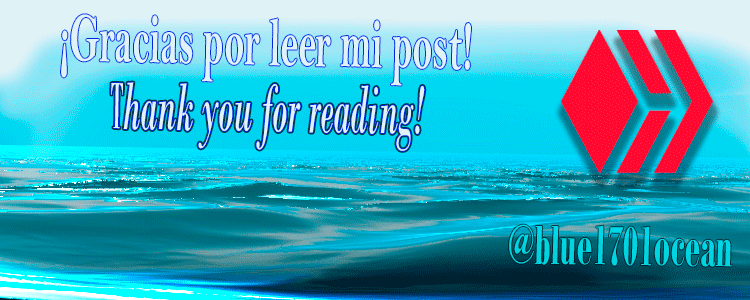 ---
---