Splinterlands proposals to enhance new player retention economics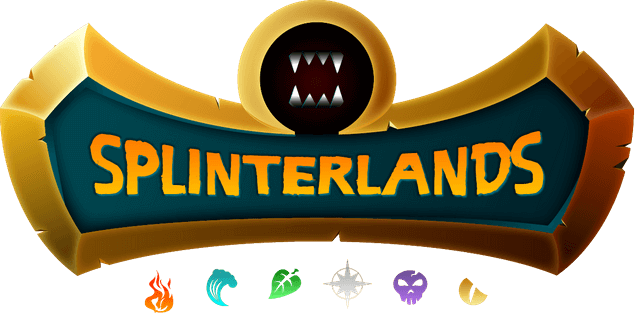 Hello to all the Splinterlands players. I am writing a post after too long. The reason is obviously Splinterlands. With the amount of growth they have shown in the past 2 months I always felt that it was worth playing more than writing 😉.
There have been tremendous amount of new players coming in everyday. The number of active users has also gone pretty high.


Check Source for more details
Having said that, the cards available are not going to be enough. The ones which are out of print are already unreachable for new players. So there are 2 options left for the new players. Either invest money to catchup with the old players who supported the game and helped it grow, or rent the cards off the market.
As much as I want to think of the new players coming in, I also want the new players to understand that they can't just win 10s and 100s of $$ by just buying the summoners spellbook anymore. Gone are the days now. So better invest proportionately if you want higher rewards. Gameplay or economy change proposals are going to be accepted(in future) and implemented by the Splinterlands team based on the SPS staked and the votes for the proposal.


Check Source for more details
I have following 2 proposals when that things is implemented
Card delegation in reward chests
Though the reward chest drop rates have been adjusted, it is still pretty difficult for new players to level up the cards and get going at a descent pace.


Check Source for more details
It is definitely important for the game economy that they don't distribute reward cards too fast. That will just need more and more reward cards to be created. So instead of giving out DEC or potions in the reward chests the team can start giving card delegations as rewards. This can be restricted till the silver league if required. That way people will be encouraged to invest more to earn rewards in gold league and higher.
It is highly frustrating for new players to grind for an hour or more to complete a daily quests and open a potion or < 10 DEC in the reward chest. Instead, imagine players opening card delegations for a month. e.g. You got a Lava Launcher delegated to your account for a month. The drop rate of the card delegation rewards w.r.t. rarities or foil type can be similar to the drop rates of current reward cards.
This reward system can have many benefits. It will not increase the card drop rate so should not disturb the economy and will not be susceptible to exploit because delegations can't be transferred across accounts and thus can't feed a single account to grow faster.
Minimum and maximum days in rental contracts
As many of the players know that the season end rewards were changed a bit. Earlier one used to get the reward chests for the highest league achieved in a season. That has been changed to the current league when the season ends. This needs players to maintain their highest leagues achieved. Having said that, maintaining the collection power comes with it. Now since a lot of players are renting cards to bump up their collection power, the rental market has gone crazy. I have seen people paying around 40 DEC per day for renting 500 CP. And all this highly depends on the card owner. They can always pull back the delegation towards the end of season which creates unnecessary panic.

The renters need some kind of security against this. It can't be a market favoring the owners alone. So what I could think of is that renters when listing the cards on market should set an option of minimum and maximum days one can rent the card. e.g.: I can say that my Level 2 GF Lama can be rented for 3 days minimum and 5 days maximum. That way the owner can decide how long do they want to be tied up in a single contract and the renter can also be assured that my rental contract won't be abruptly terminated towards the end of the season.
Do let me know in the comments if you see any loopholes or disadvantages of the 2 proposals. I would love to hear them.

📢BE CAREFUL
With the huge growth that we have seen, a lot of money has been flowing in the ecosystem. And where there is money there are scams and scammers. Do the following things to secure your funds
Enable 'Require active authority for transferring assets out of your account'
Enable 'Wait to reveal team until opponent has submitted their
Do not click on any links provided by strangers
Do not share your private keys or pass phrase with anyone, support people will never ask for it.
When asking for technical support, make sure that the user has 'Splinterlands Discord Support Staff' or other appropriate role.
In case of doubt always stop by in the 'tech-support' channel of official discord server.

If you have spt tokens lying in your hive-engine wallet, delegate them to @monster-curator for some passive spt income daily. The curation is managed by @flauway and his team.
---
---