Days of Our Hive.PIZZA Lives: We interrupt the Games to bring you this Unofficial AMA! 🙋🏻‍♂️❓💬
---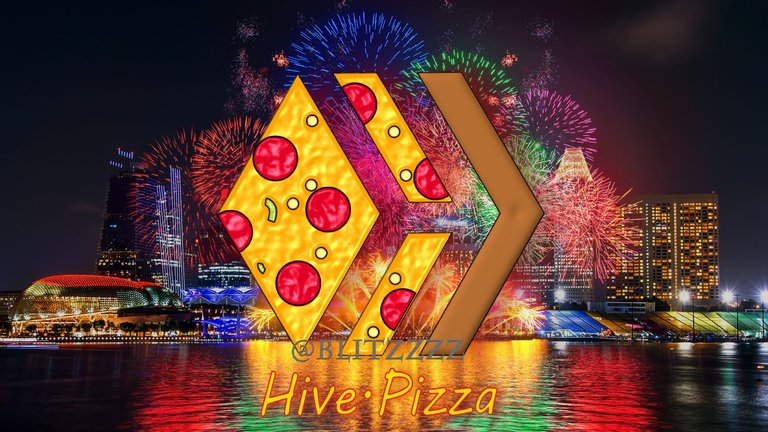 ---
Hello PIZZA followers! PIZZA staking rewards with it's 12% APR payouts EVERYDAY (for that extra bonus compounding interest) has gone LIVE and we're now in it's 2nd day! Over at PIZZA Discord today, we've got game streams and also an "unofficial AMA" about staking! So catch up with me as I bring you snippets of the day's events of note.
---
Never fear! Catch up on what you've missed with my brief (and hopefully entertaining) updates on the ins and outs of the PIZZA DISCORD🎉🥳🎊
As a BIG FAN of 🍕PIZZA🍕, I always suggest joining PIZZA DISCORD if you need a quick pickmeup. 👍 It's a friendly and helpful community with regular EVENTS, AIRDROPS of various crypto tokens, discussions of several GAMES on HIVE (Splinterlands, Rising Star, HashKings, Exode...), MUSIC, and even bits of FINANCE ... well I think you get the idea 😄

🕹️🎮Gaming Stream🕹️🎮

Woke up in the morning with my coffee and daily dose of PIZZA Discord and...
Our usual suspects are at it again! @creodas @huzzah and @thebeardflex blasting away in Planetside 2! This game seriously looks good. I'm extremely jealous I can't join in with my DINOSAUR OF A COMPUTER as @huzzah puts it. 🤣🤣🤣 Ah well, at this this dinosaur can still watch you guys play. 😜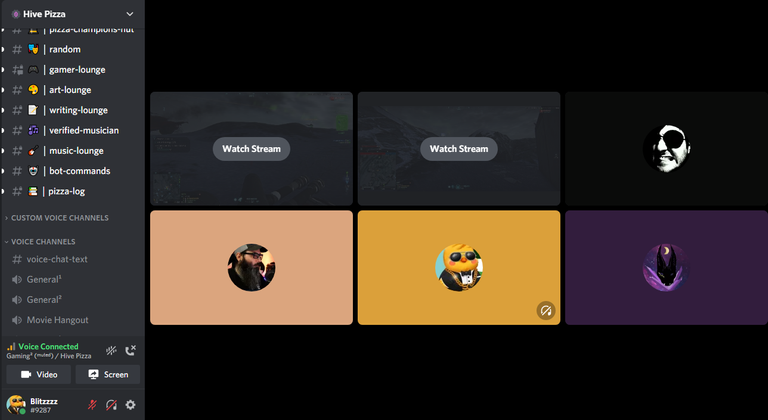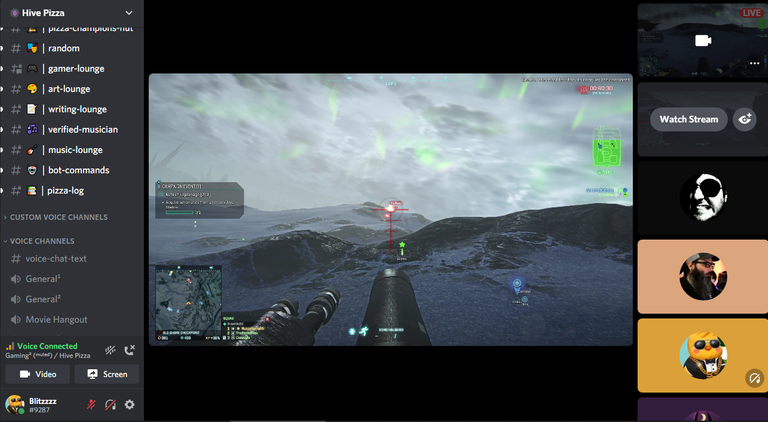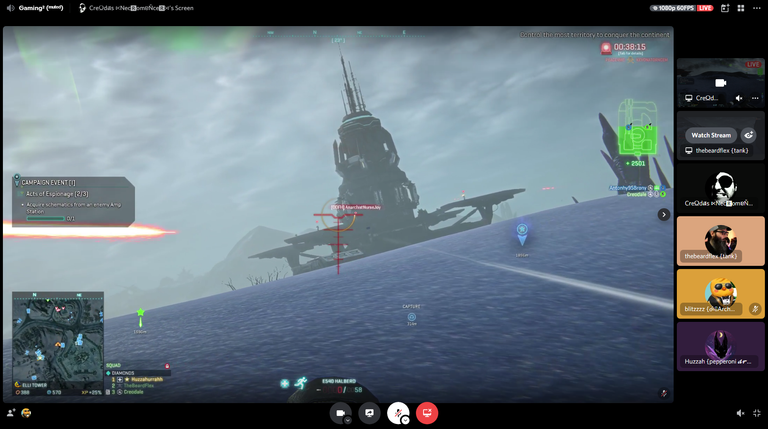 👥👥👥The Crowd Gathers👥👥👥

Well, as the gamers really go at it, more people invariably start to gather to watch the action! 👀👀👀
AND...
The conversation goes towards the new PIZZA Staking launch which is going into it's second day! 🤣
@hivetrending admirably held the line providing a lot of information, but as it got more technical, we had to interrupt @thebeardflex from his gaming session for a more detailed explanation.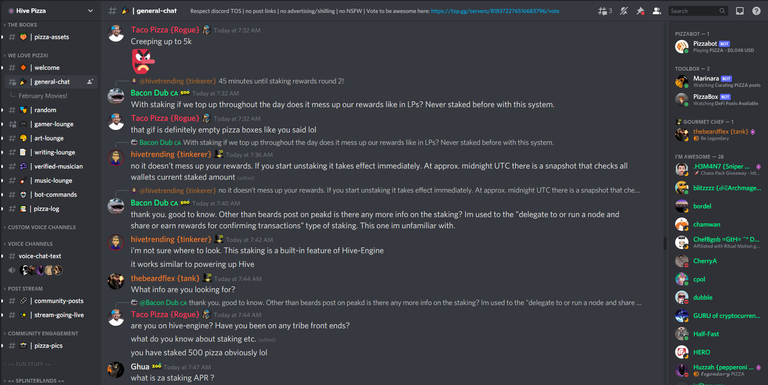 Thanks to @daddyspardan for some calculations - guess that's where he earned the PIZZA Finance Guy moniker 😉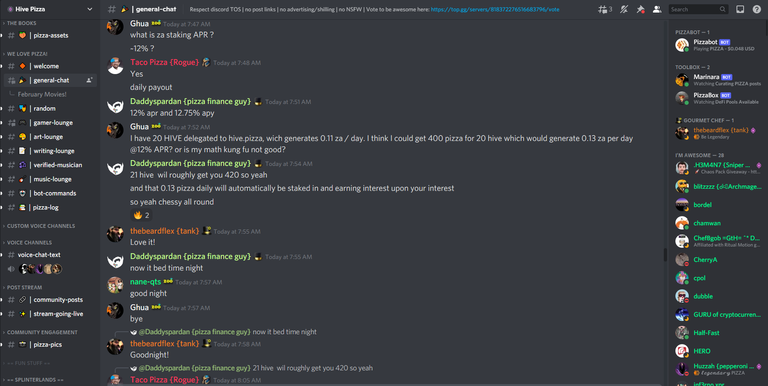 Lots of people chipping in with questions and answers.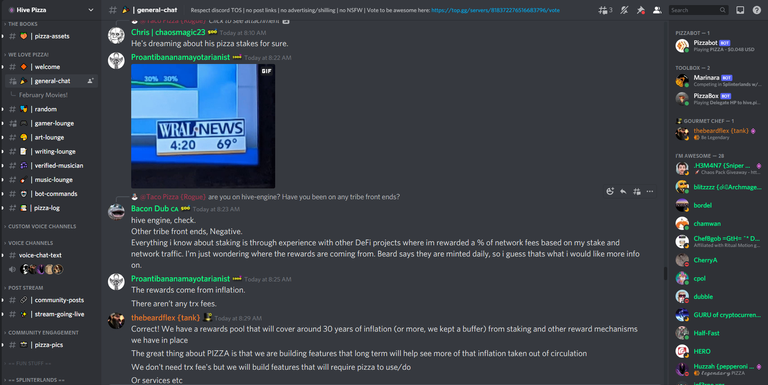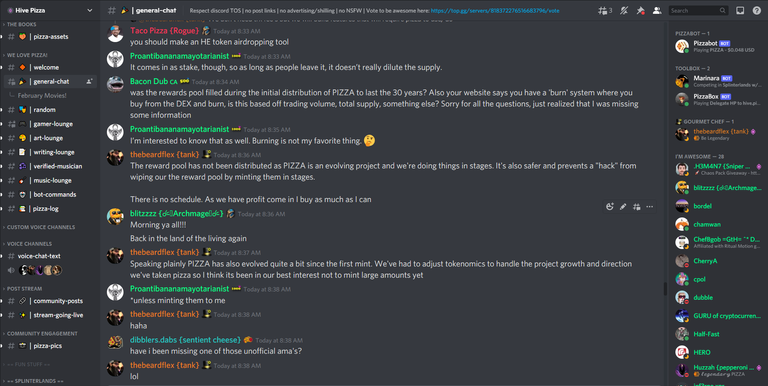 @dibblers.dabs Yup! Looks like this has suddenly turned from a gaming stream into an UNOFFICIAL AMA 😁 You definitely didn't miss anything though.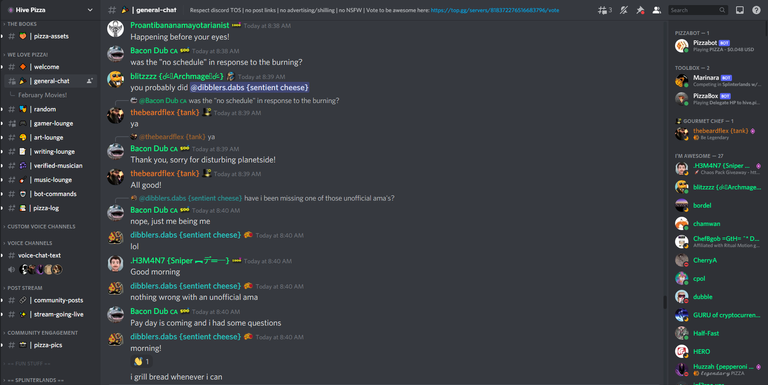 Well, AT LEAST they eventually managed to get back to their gaming session eventually - after the long flurry of questions and answers. Like I've always pointed out, the community is really active here, along with the mods, and you're sure to find your answer to any question one way or another over in PIZZA!

✨✨✨Upcoming Events✨✨✨

Over at PIZZA DISCORD, there are always loads of planned Events lined up (and even impromptu ones).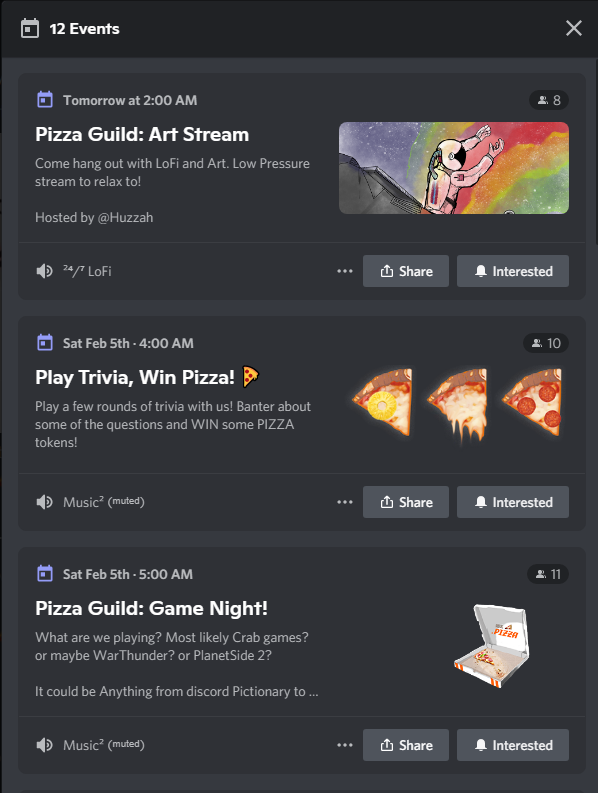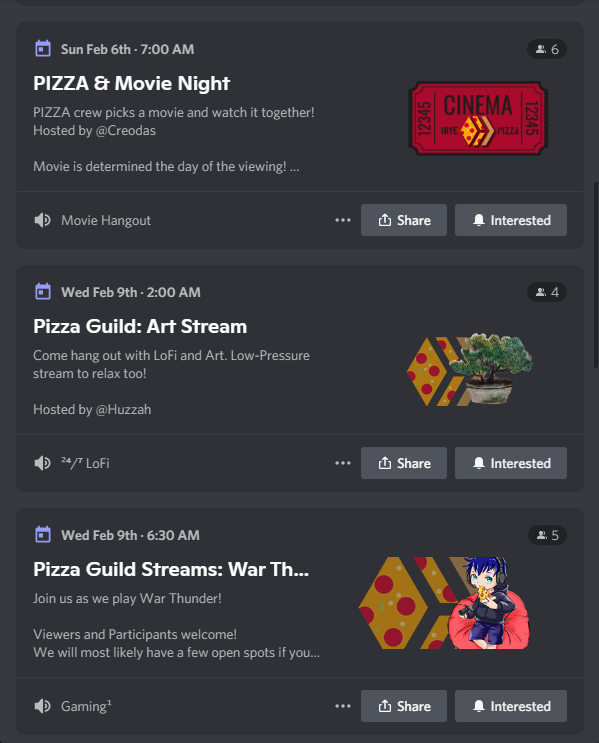 🎁🎁🎁Current Contests & Giveaways🎁🎁🎁

Alot of FREE prizes up for grabs at the moment too! Don't miss out! 🎁🎁🎁💰💰💰 What are you waiting for? It's all here in the PIZZA DISCORD.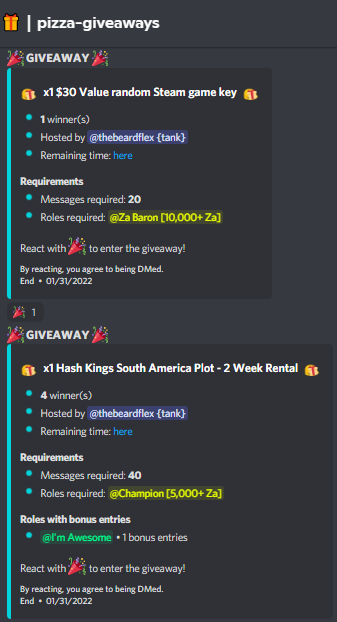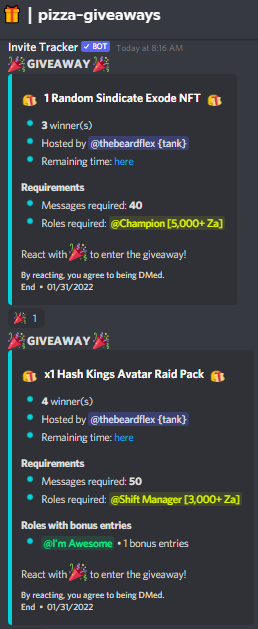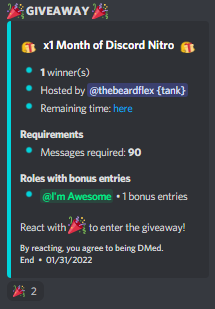 🏁🍕That Rounds It Up🍕🏁

PIZZA is an active gaming and creative arts crypto community on the HIVE blockchain. Popular games on HIVE like SPLINTERLANDS, RISING STAR, EXODE, HASHKINGS have their own PIZZA communities here.

Don't miss out more events that are always being organised. Join the PIZZA DISCORD. Even if you aren't interested in the 💰🍕🎁GIVEAWAYS & AIRDROPS💰🍕🎁, there is a vibrant and friendly community there awaiting you.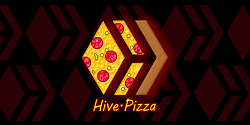 CLICK THIS LINK TO JOIN PIZZA DISCORD!!!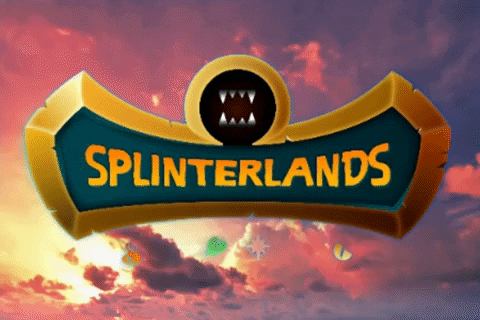 Here's to wishing everyone all the best for the upcoming week 🎉🍀.
To any new players who wish to explore the world of Splinterlands, do feel free to sign up with my REFERRAL LINK 😊.

---
---