Days of Our Hive.PIZZA Lives: The Mysterious Cryptic Riddle 🤔💭🧐
---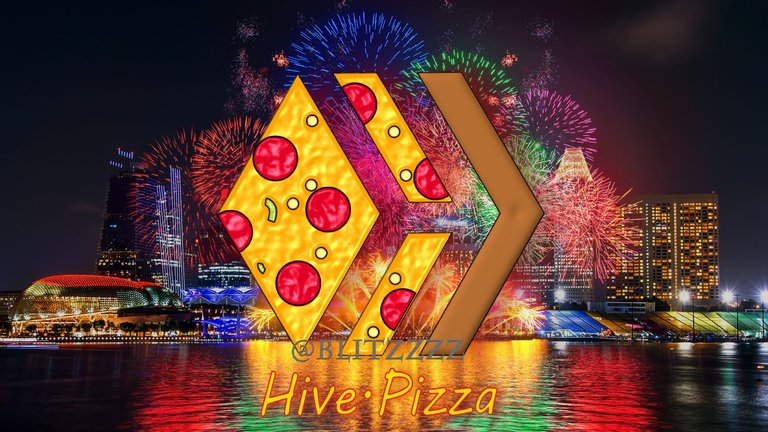 ---
Hello PIZZA Fans! A rather belated news tidbit from me on the happenings in PIZZA Discord over the past 2 days.
(BTW, if you missed my previous article, or the official PIZZA announcement, PIZZA has recently announced STAKING REWARDS! CLICK HERE FOR THE DETAILS)
---
Never fear! Catch up on what you've missed with my brief (and hopefully entertaining) updates on the ins and outs of the PIZZA DISCORD🎉🥳🎊
As a BIG FAN of 🍕PIZZA🍕, I always suggest joining PIZZA DISCORD if you need a quick pickmeup. 👍 It's a friendly and helpful community with regular EVENTS, AIRDROPS of various crypto tokens, discussions of several GAMES on HIVE (Splinterlands, Rising Star, HashKings, Exode...), MUSIC, and even bits of FINANCE ... well I think you get the idea 😄

🎮🕹️Morning Gaming as usual🎮🕹️

Our usual suspects streaming their gaming session.
@creodas @cryptoniusraptor @dibblers.dabs @hivetrending were also involved in a VERY LONG discussion regarding the future of Splinterlands and the direction it was heading towards, and about the huge number of bots among other subjects.
Yes guys - you were all talking for 3 hours while I was doing my work with my earphones plugged in.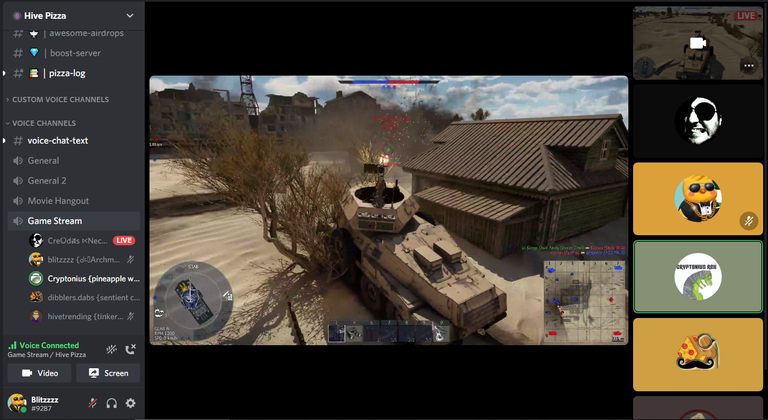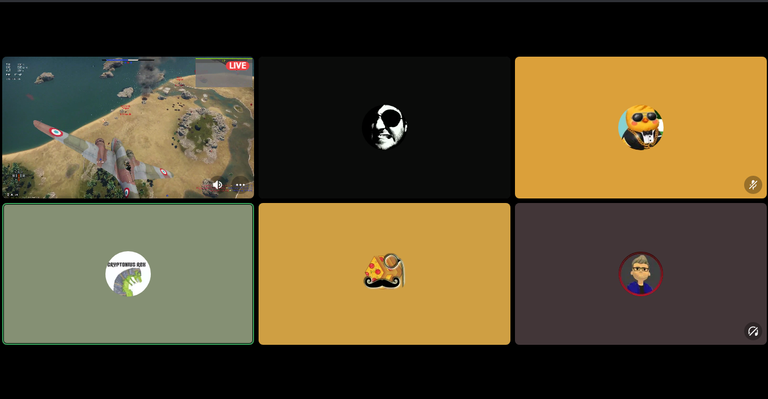 🤔🧐💭Cryptic Messages?🤔🧐💭

An oddly specific Phrase Drop appeared out of nowhere from @thebeardflex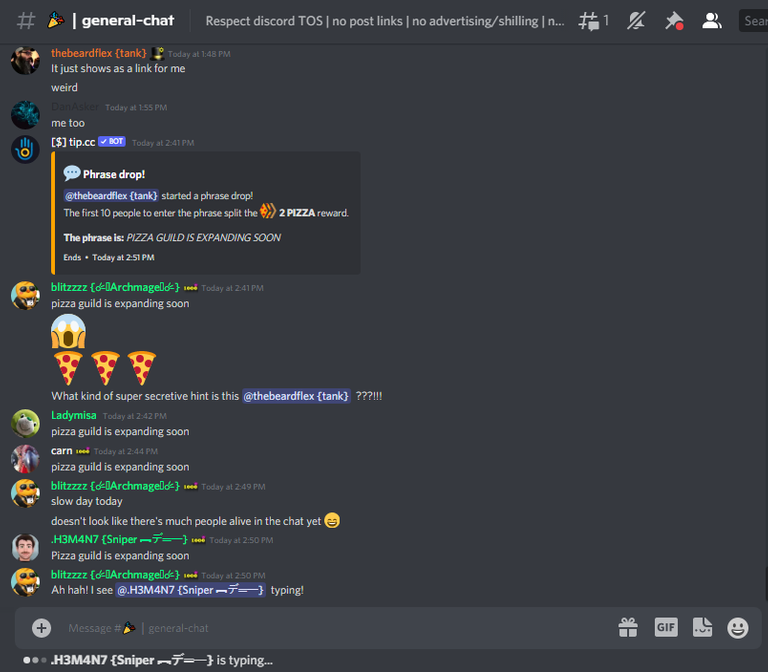 Which instantly resulted in a lot of speculation! What on earth could that possibly imply??? 🤔🧐💭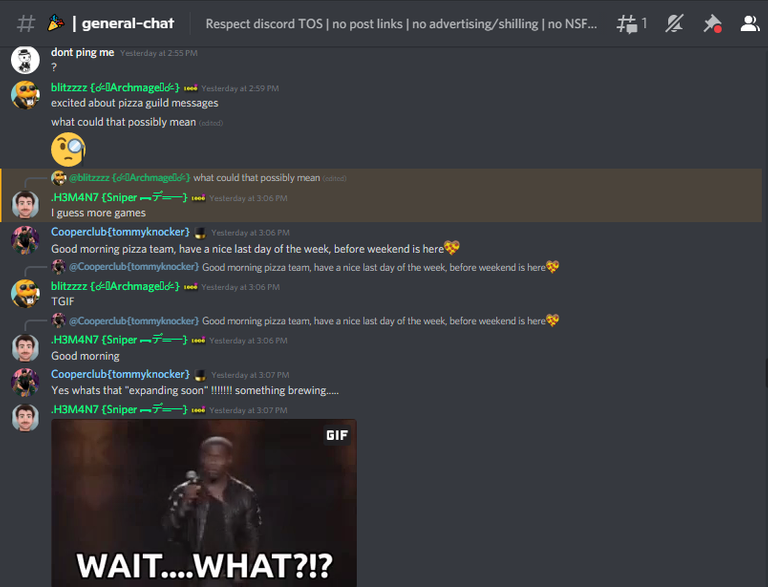 That suspicious wink with no further details forthcoming. What a tease!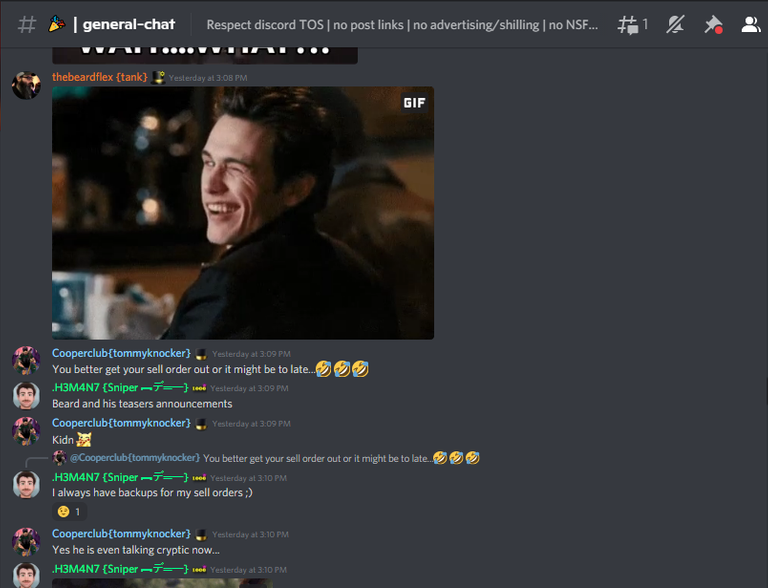 📊📈📉My Take/Analysis on it📊📈📉

It definitely has something to do with what was hinted in the official PIZZA Staking announcements. But seeing as Beard is keeping his cards so close to his chest, no one really knows. 😂
This is the closest thing to a hint of what is forthcoming to PIZZA, taken from the official announcement .
https://peakd.com/hive-185582/@thebeardflex/hivepizza-or-announcing-stake2earn-model-for-pizza-token
---

---
So, go ahead and give it your best guesses in the comments people! Regardless, I'm super excited about what is coming for PIZZA. This is a really promising project that is growing steadily with great things planned for the year!

✨✨✨Upcoming Events✨✨✨

Over at PIZZA DISCORD, there are always loads of planned Events lined up (and even impromptu ones).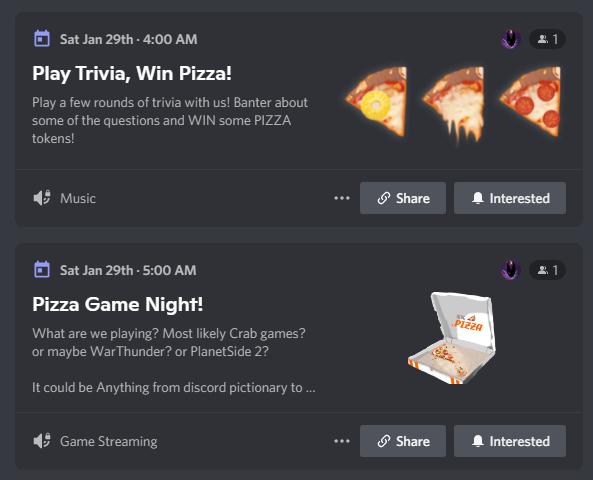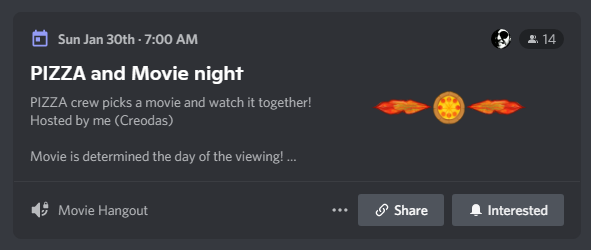 🎁🎁🎁Current Contests & Giveaways🎁🎁🎁

Alot of FREE prizes up for grabs at the moment too! Don't miss out! 🎁🎁🎁💰💰💰 What are you waiting for? It's all here in the PIZZA DISCORD.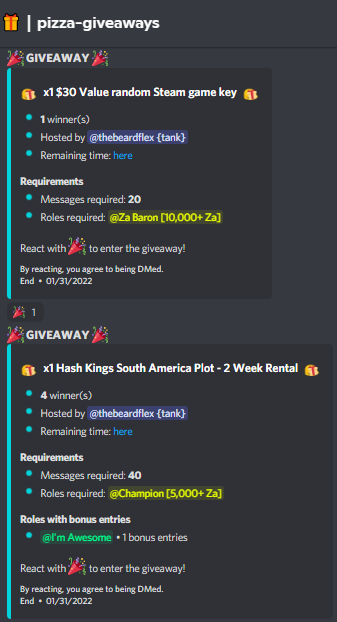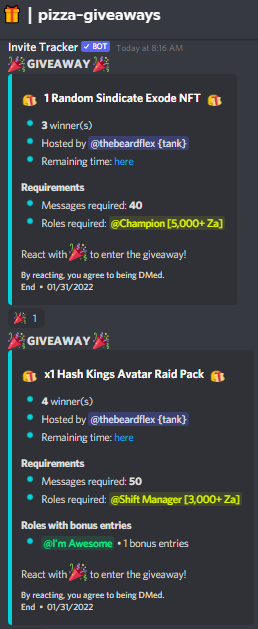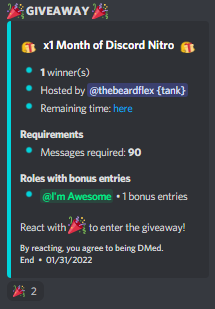 🏁🍕That Rounds It Up🍕🏁

PIZZA is an active gaming and creative arts crypto community on the HIVE blockchain. Popular games on HIVE like SPLINTERLANDS, RISING STAR, EXODE, HASHKINGS have their own PIZZA communities here.

Don't miss out more events that are always being organised. Join the PIZZA DISCORD. Even if you aren't interested in the 💰🍕🎁GIVEAWAYS & AIRDROPS💰🍕🎁, there is a vibrant and friendly community there awaiting you.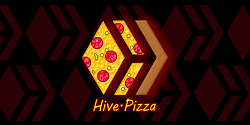 CLICK THIS LINK TO JOIN PIZZA DISCORD!!!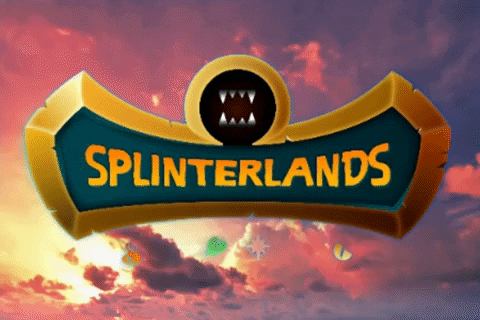 Here's to wishing everyone all the best for the upcoming week 🎉🍀.
To any new players who wish to explore the world of Splinterland, do feel free to sign up with my REFERRAL LINK 😊.

---
---