Days of Our Hive.PIZZA Lives: Painting the Sistine PIZZA Chapel 🖌️🎨🖼️🖌️🎨🖼️
---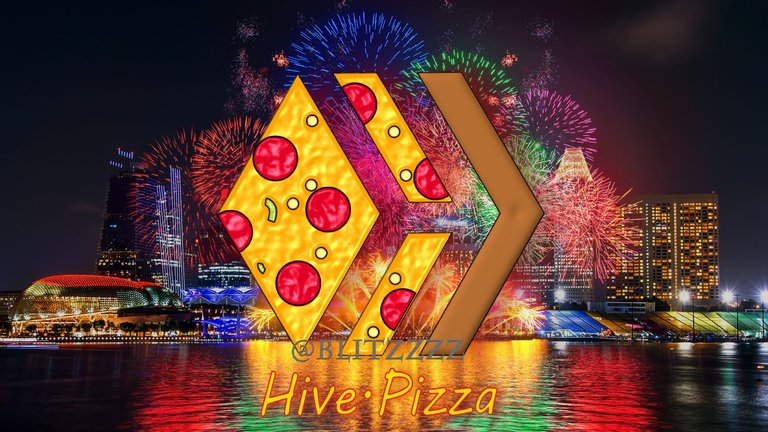 ---
Hello PIZZA Artists and Art aficionados. Today, I bring you an event which is less publicized than the others which have taken place in PIZZA so far! An art streaming session with a very talented artist in PIZZA - @huzzah 👩🏻‍🎨🎨🖼️. I've got to say that even this is a first for me :)
---
Never fear! Catch up on what you've missed with my brief (and hopefully entertaining) updates on the ins and outs of the PIZZA DISCORD🎉🥳🎊
As a BIG FAN of 🍕PIZZA🍕, I always suggest joining PIZZA DISCORD if you need a quick pickmeup. 👍 It's a friendly and helpful community with regular EVENTS, AIRDROPS of various crypto tokens, discussions of several GAMES on HIVE (Splinterlands, Rising Star, HashKings, Exode...), MUSIC, and even bits of FINANCE ... well I think you get the idea 😄

👩🏻‍🎨🎨🖼️Art Stream👩🏻‍🎨🎨🖼️

I'll be honest. I'd have missed this event completely if not because I had some writeups to finish after being out all day.
Pizza discord is usually open on my second screen while I do other work, and seeing there was some activity in the voice channel, I just hopped in without thinking much about it. Usually, I expect some music to be playing or some people to be talking. 😅
Well, that was until I noticed @creodas saying only 2 people, @cryptoniusrex and himself were watching @huzzah 🤔🤔🤔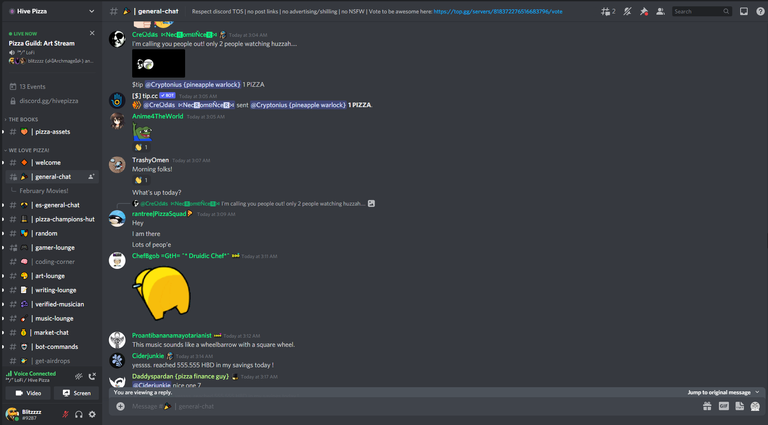 Most odd indeed. Time for a closer look! ... WHOA!!! That definitely wasn't just the Lofi music channel that I thought I joined (i mean soothing music was coming out from it, I just didn't think that there was actually a live Art Stream going on too!)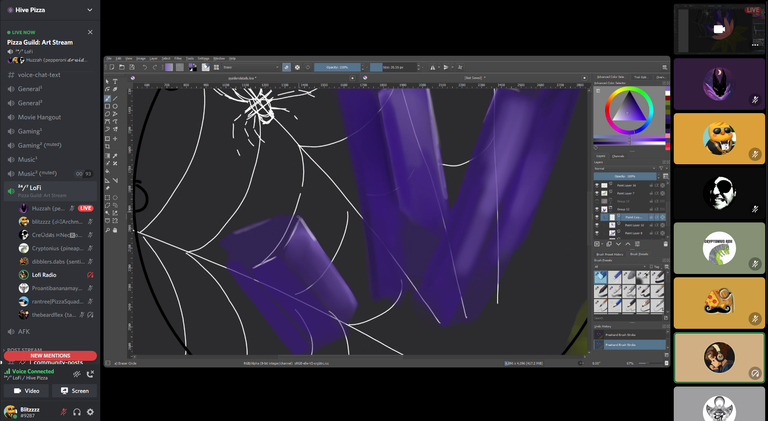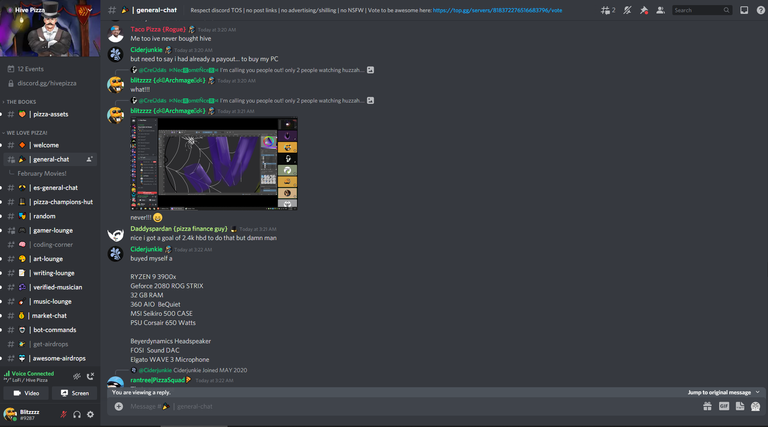 Ok! I'm definitely watching the correct stream instead of just the discord chat on my secondary screen now! 😄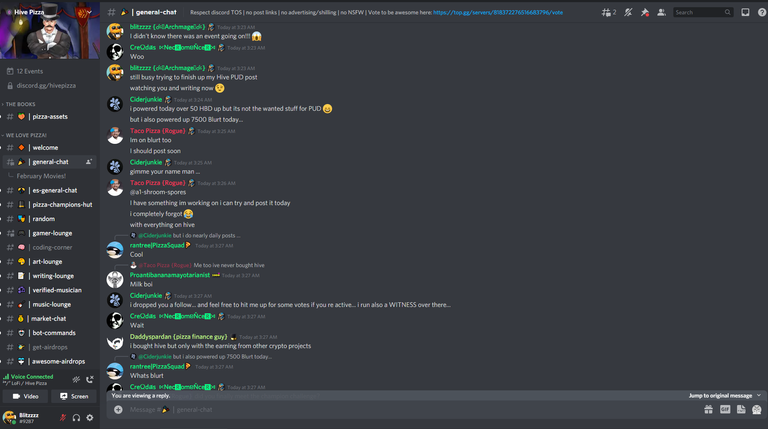 👩🏻‍🎨🎨🦖Time to Call it a Day👩🏻‍🎨🎨🦖

Well, Rome wasn't built in a day, and neither will the masterpiece being painted be too! 😄 Regardless, Behold! @huzzah 's T-Rex! 🦖🦖🦖 I bet it was @cryptoniusrex who inspired her to do that!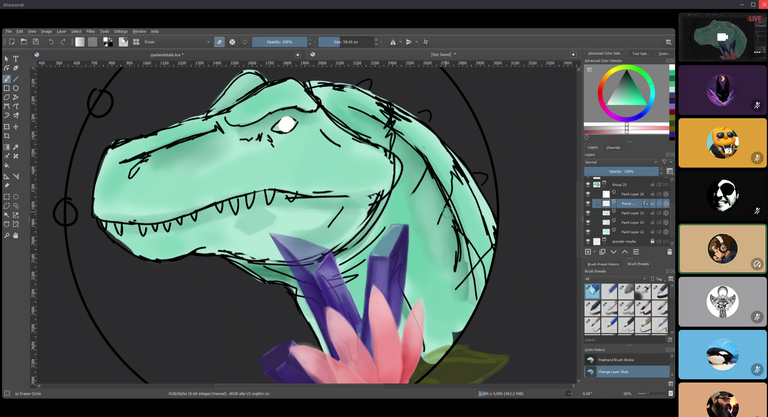 Well, stay tuned for the next Art Stream for the completion of Mr Rex over here!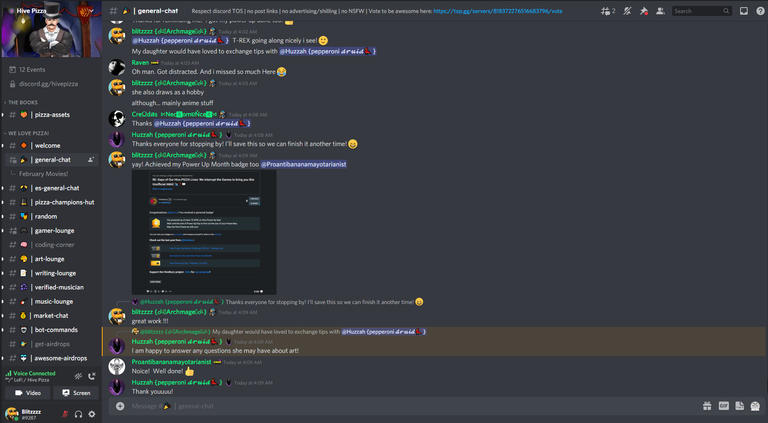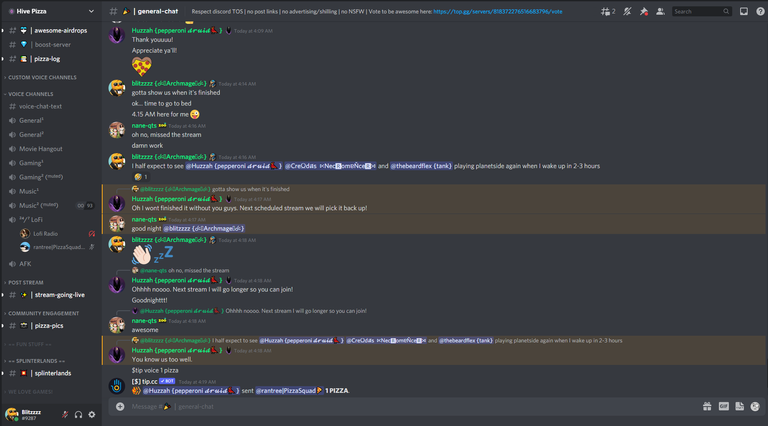 Fun Fact! The background to the new image for PIZZA Discord is also done by @huzzah 👍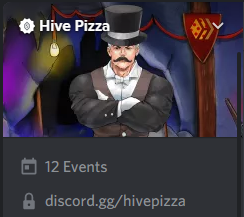 ✨✨✨Upcoming Events✨✨✨

Over at PIZZA DISCORD, there are always loads of planned Events lined up (and even impromptu ones).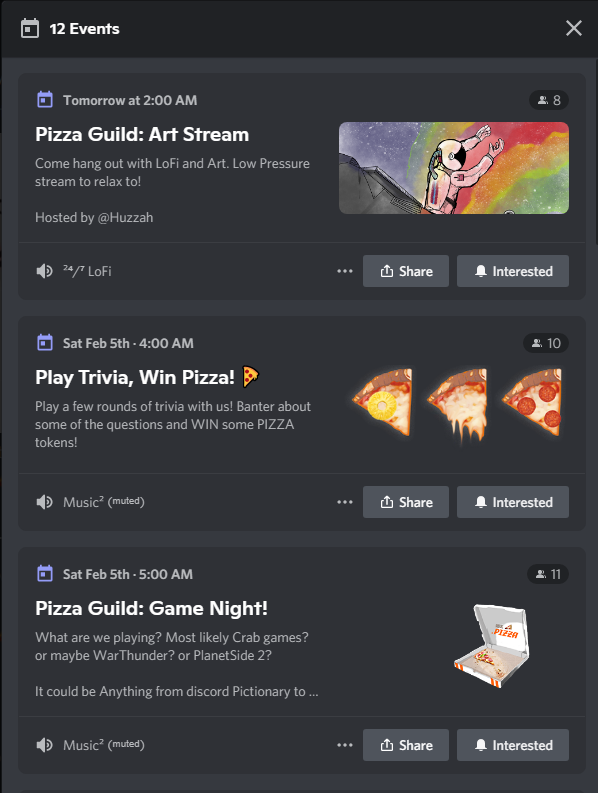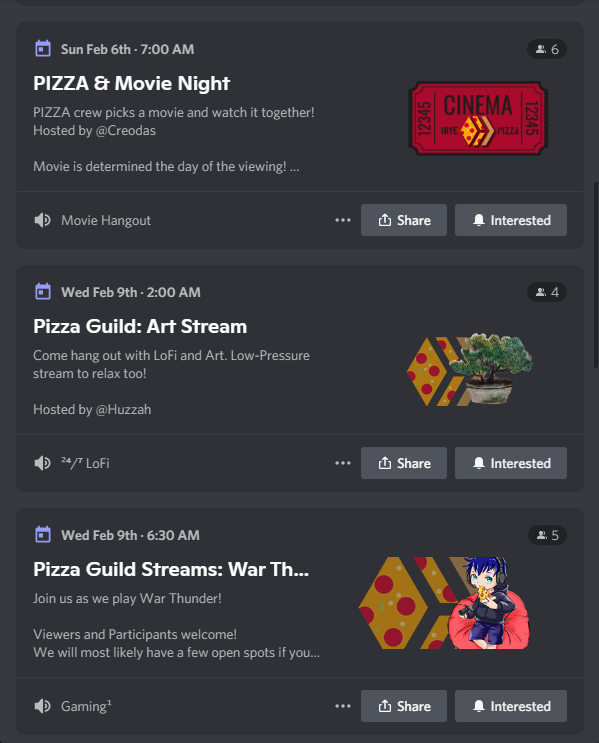 🎁🎁🎁Current Contests & Giveaways🎁🎁🎁

Alot of FREE prizes up for grabs at the moment too! Don't miss out! 🎁🎁🎁💰💰💰 What are you waiting for? It's all here in the PIZZA DISCORD.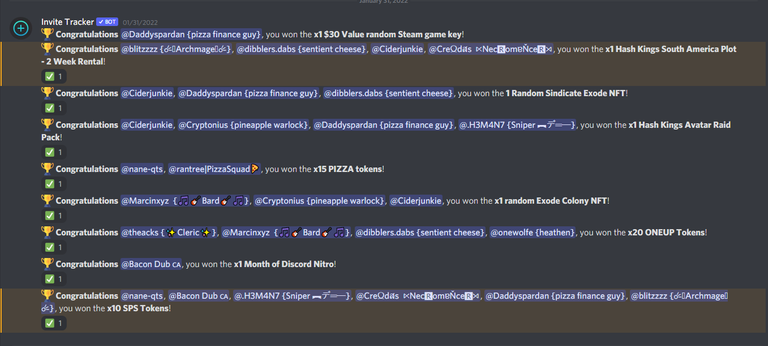 🏁🍕That Rounds It Up🍕🏁

PIZZA is an active gaming and creative arts crypto community on the HIVE blockchain. Popular games on HIVE like SPLINTERLANDS, RISING STAR, EXODE, HASHKINGS have their own PIZZA communities here.

Don't miss out more events that are always being organised. Join the PIZZA DISCORD. Even if you aren't interested in the 💰🍕🎁GIVEAWAYS & AIRDROPS💰🍕🎁, there is a vibrant and friendly community there awaiting you.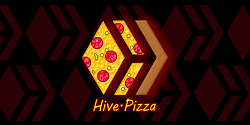 CLICK THIS LINK TO JOIN PIZZA DISCORD!!!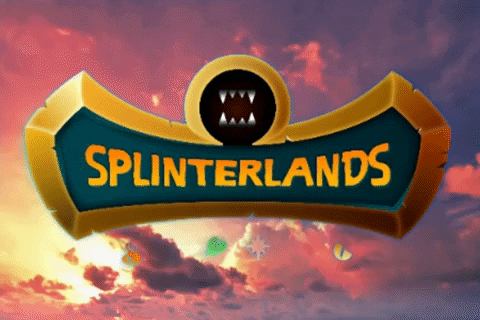 Here's to wishing everyone all the best for the upcoming week 🎉🍀.
To any new players who wish to explore the world of Splinterlands, do feel free to sign up with my REFERRAL LINK 😊.

---
---