Days of Our Hive.PIZZA Lives: Movie Night Weekend 🎬🎥🍿 The Fifth Element 🎬🎥🍿
---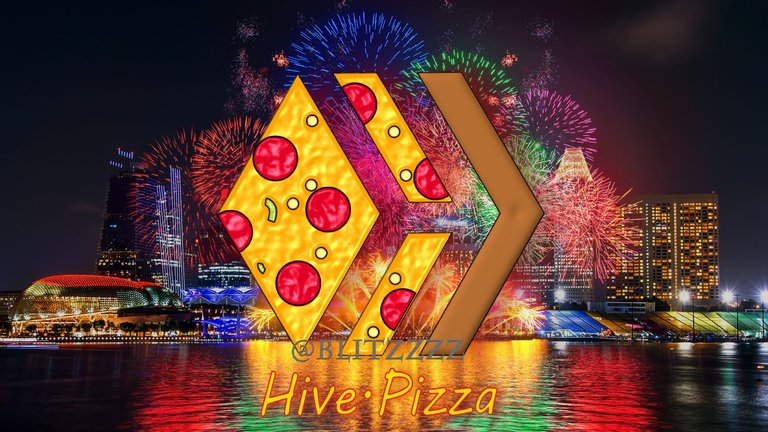 ---
Hello PIZZA followers! It's Saturday Night - That means its PIZZA's Weekly Movie Night! 🍿🎬🎥🎉 So here's what was on screen today!
---
Never fear! Catch up on what you've missed with my brief (and hopefully entertaining) updates on the ins and outs of the PIZZA DISCORD🎉🥳🎊
As a BIG FAN of 🍕PIZZA🍕, I always suggest joining PIZZA DISCORD if you need a quick pickmeup. 👍 It's a friendly and helpful community with regular EVENTS, AIRDROPS of various crypto tokens, discussions of several GAMES on HIVE (Splinterlands, Rising Star, HashKings, Exode...), MUSIC, and even bits of FINANCE ... well I think you get the idea 😄

🍿🎬🎥MOVIE NIGHT🍿🎬🎥

Every weekend, PIZZA hosts a Movie Night for anyone interested to join in. Makes for a good bonding session or even a random movie to pick up if you're one of those who can't choose from the plethora of choices out there! 🤣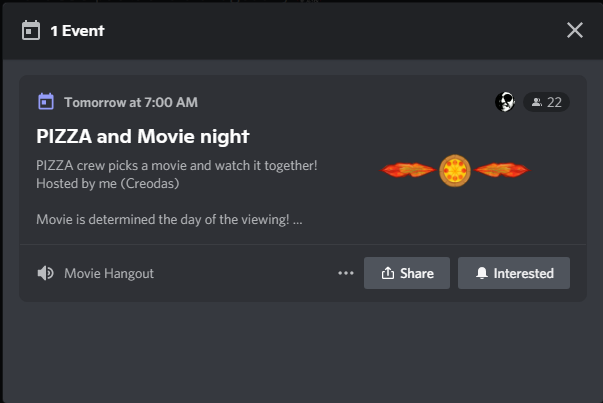 )

🚀☄️🌏The Fifth Element🚀☄️🌏

Today's movie turned out to be.... The Fifth Element! 🎉🥳🎊 One of my favorites!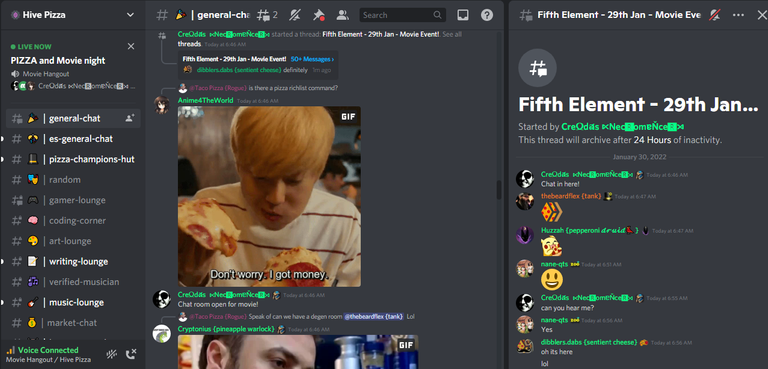 Released in 1997, starring Bruce Willis, Milla Jovovich, Gary Oldman and direct by Luc Beeson, this was one of the blockbusters of the year! I remember watching it myself several times too! 😜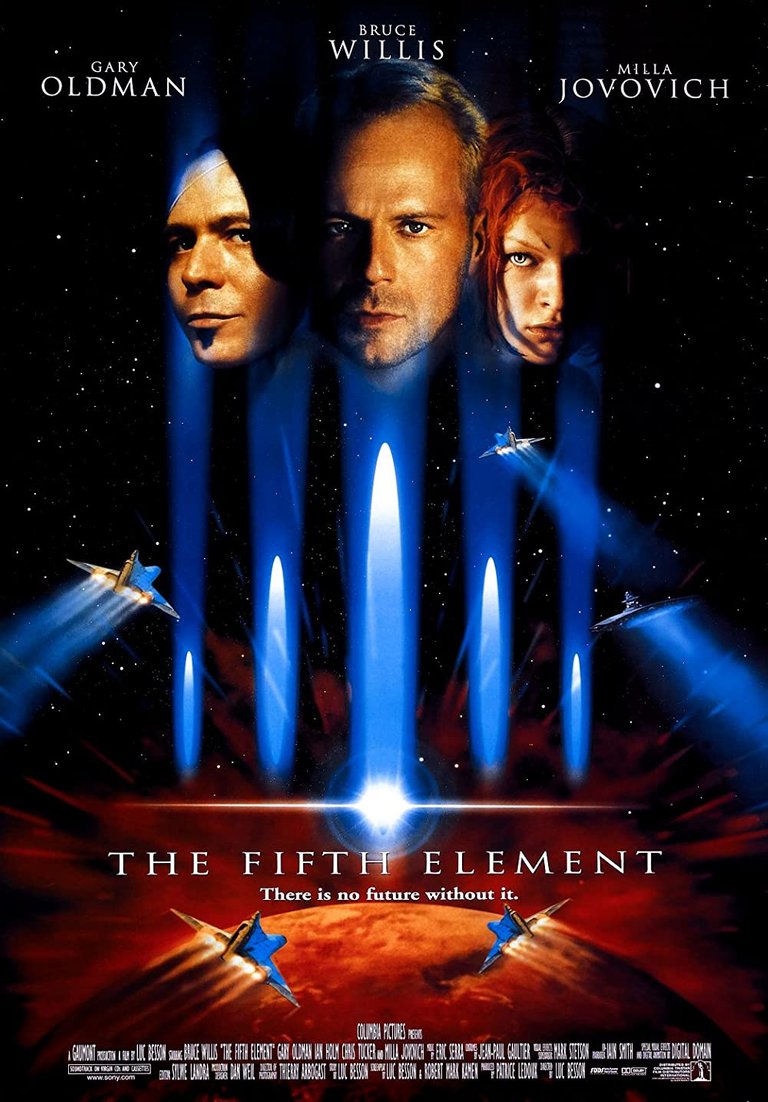 Well, I've watched this show before when it was first released (what can I say? I like watching movies 😄) and I LOVED it. There might have been other themes regarding the movie, but to a "young me" back then, this was a good ol' blockbuster sci-fi action movie! (I won't spoil it for any readers who haven't yet caught the show of course - do watch it on you own 😜)

💡🎥🎬Lights! Camera! Action!💡🎥🎬

We've got quite a good audience number today. I'm not too sure if this is an all time high. But our PIZZA Movie Theater looks really packed today! 🎬🎥🍿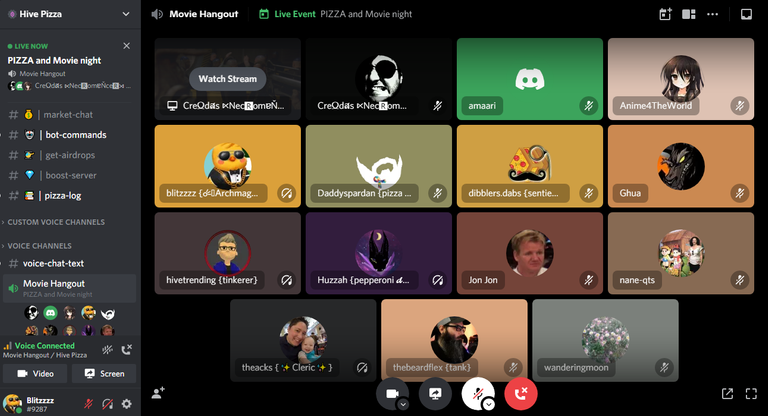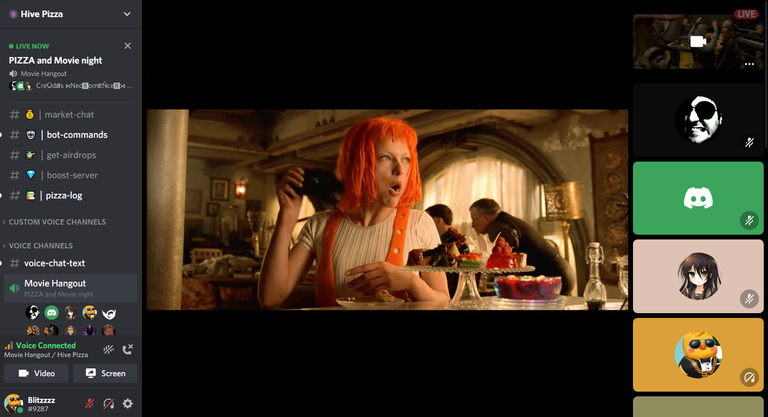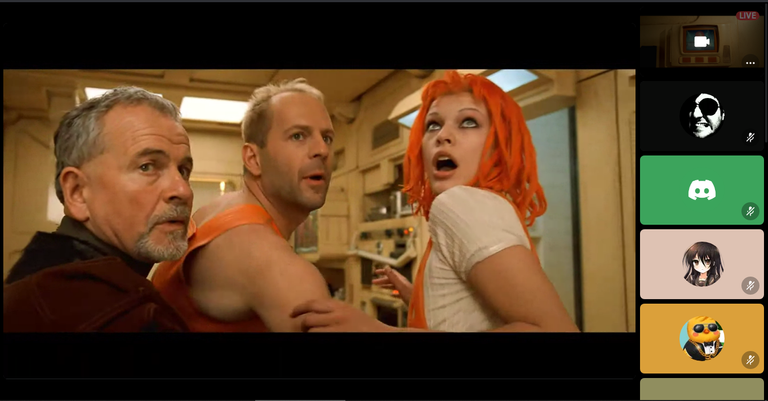 🎭All Good Things Must Come to an End🎭

Many Thanks to @creodas for hosting it yet again. I think this might have been the movie which made Milla Jovovich one of my favorite actresses. 🤔 As always, lots of nostalgia whenever I watch the movies of my childhood. I've gotta say the movie effects still hold up to the test of time.
Lots of thanks using The Fifth Element related GIFs too. This probably shows what a cultural hit the movie turned out to be! 🤣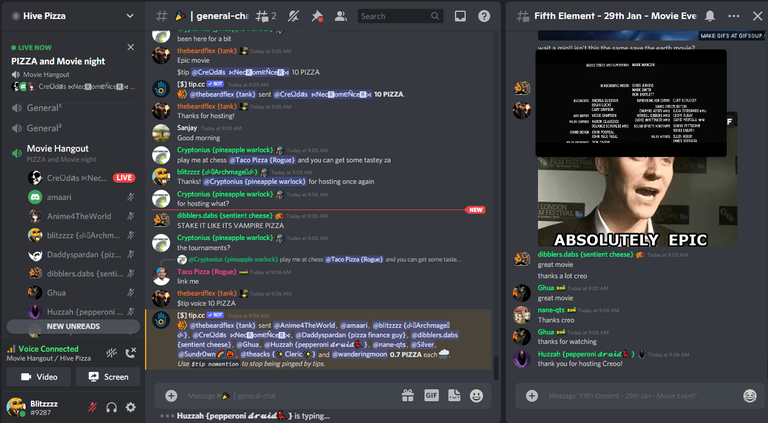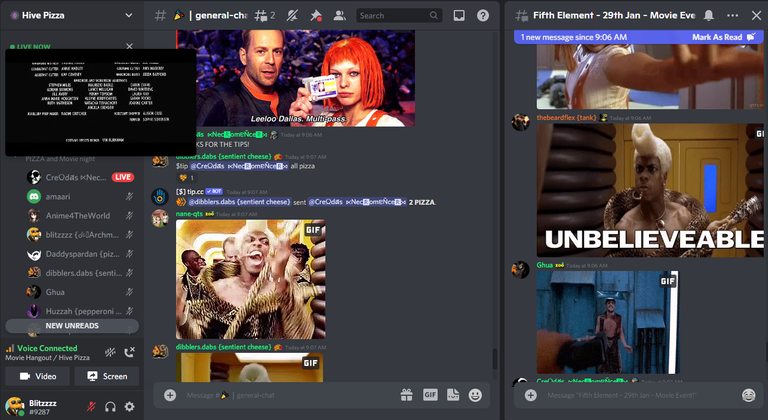 ---
And we'll end with this dream! (it isn't from today - but I believe that this is a good dream to build Pizza's Movie future on 🎬🎥🍿) I hope PIZZA succeeds with that too! 🚀🚀🚀


---

✨✨✨Upcoming Events✨✨✨

Over at PIZZA DISCORD, there are always loads of planned Events lined up (and even impromptu ones).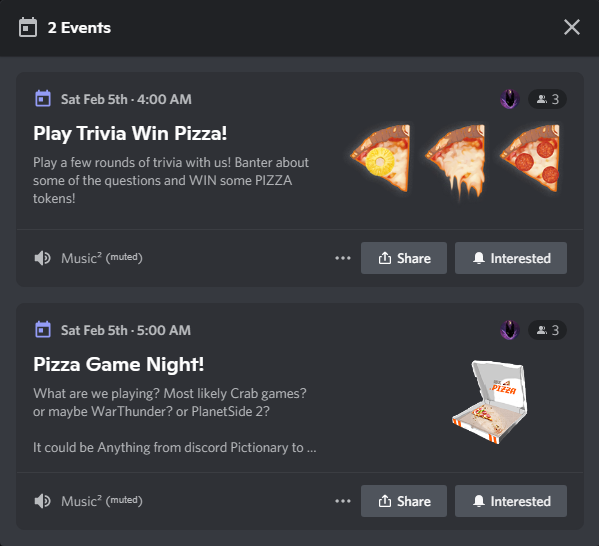 🎁🎁🎁Current Contests & Giveaways🎁🎁🎁

Alot of FREE prizes up for grabs at the moment too! Don't miss out! 🎁🎁🎁💰💰💰 What are you waiting for? It's all here in the PIZZA DISCORD.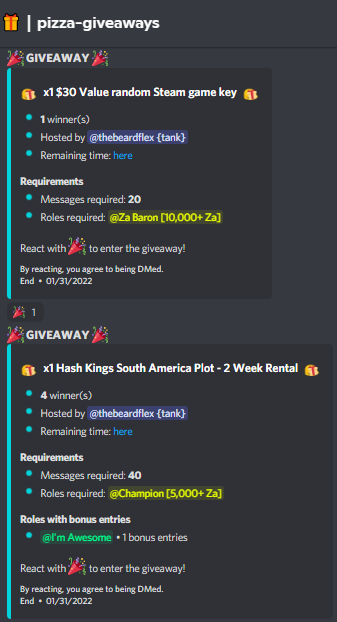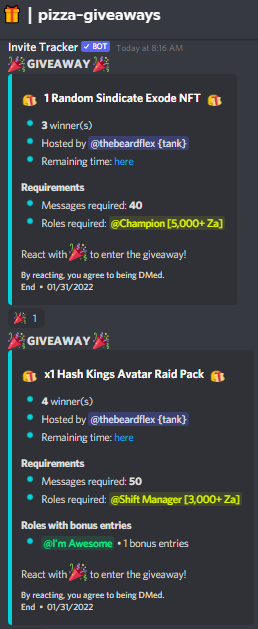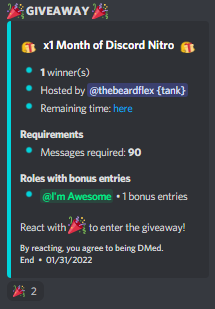 🏁🍕That Rounds It Up🍕🏁

PIZZA is an active gaming and creative arts crypto community on the HIVE blockchain. Popular games on HIVE like SPLINTERLANDS, RISING STAR, EXODE, HASHKINGS have their own PIZZA communities here.

Don't miss out more events that are always being organised. Join the PIZZA DISCORD. Even if you aren't interested in the 💰🍕🎁GIVEAWAYS & AIRDROPS💰🍕🎁, there is a vibrant and friendly community there awaiting you.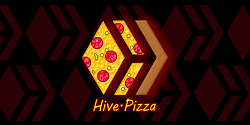 CLICK THIS LINK TO JOIN PIZZA DISCORD!!!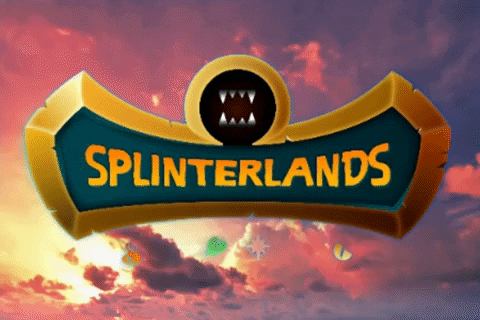 Here's to wishing everyone all the best for the upcoming week 🎉🍀.
To any new players who wish to explore the world of Splinterlands, do feel free to sign up with my REFERRAL LINK 😊.

---
---