Days of Our Hive.PIZZA Lives: Deep Space Exploration 🚀🛰️👽👩🏻‍🚀👨🏻‍🚀🌌TO INFINITY & BEYOND!🚀🛰️👽👩🏻‍🚀👨🏻‍🚀🌌
---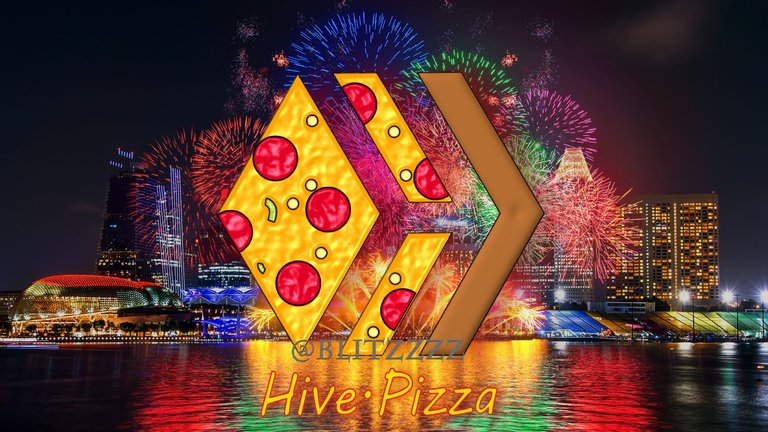 ---
Hello again PIZZA fam! (join us if you aren't part of this amazing community yet 😜) Today's Pizza Discord update takes place in Deep Space 🚀🛰️👽👩🏻‍🚀👨🏻‍🚀🌌. Let me take you through what went on so you won't miss out on this fantastic Space Odyssey!
---
Never fear! Catch up on what you've missed with my brief (and hopefully entertaining) updates on the ins and outs of the PIZZA DISCORD🎉🥳🎊
As a BIG FAN of 🍕PIZZA🍕, I always suggest joining PIZZA DISCORD if you need a quick pickmeup. 👍 It's a friendly and helpful community with regular EVENTS, AIRDROPS of various crypto tokens, discussions of several GAMES on HIVE (Splinterlands, Rising Star, HashKings, Exode...), MUSIC, ART, and even bits of FINANCE ... well I think you get the idea 😄

🔮🔮🔮My Oracle Powers of Foresight🔮🔮🔮

Well, to start off, after the previous Art Stream previously, here's what I "predicted" 😜

And Lo and Behold! 🔮🔮🔮 Here's what I woke up to!
Spot on prediction 🤣 with our usual suspects @huzzah @creodas @thebeardflex fully engaged and streaming Planetside 2. 🕹️🎮🕹️🎮🕹️🎮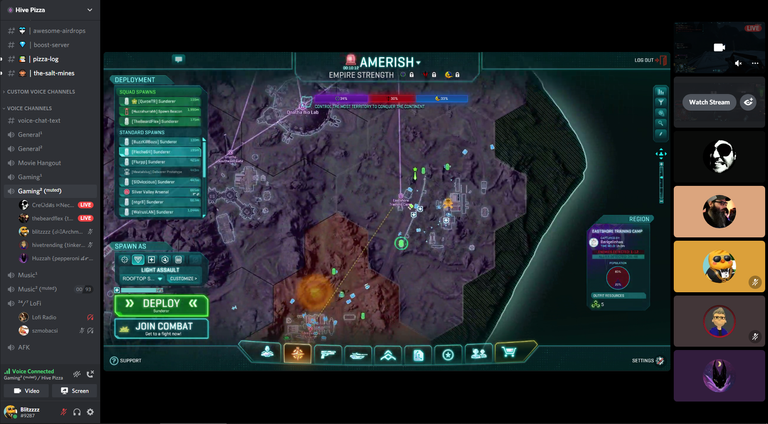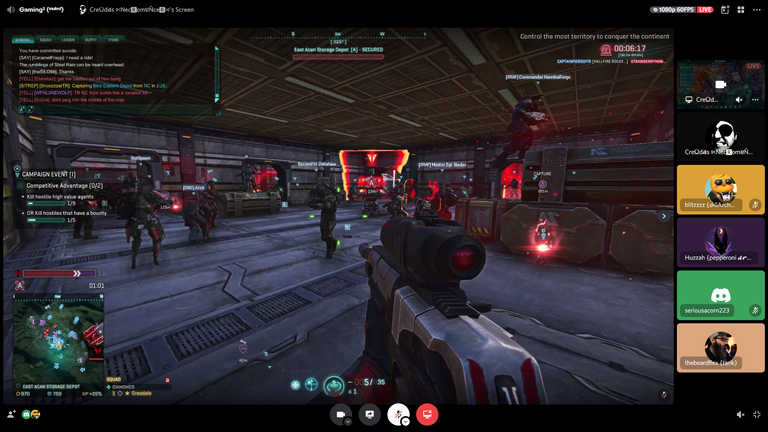 Ok, it probably wasn't so much of a prediction rather than what happens regularly over in PIZZA. So, if any of you gamers want to some gaming buddies, feel free to hop into PIZZA to have a go!

🚀🛰️👽👩🏻‍🚀👨🏻‍🚀🌌Game in Space: EXODE🚀🛰️👽👩🏻‍🚀👨🏻‍🚀🌌

A random enough question from @smokrthou about EXODE. Well, I myself haven't played this game yet but I plan to. It is still in the Alpha stage of development - that much I know. 😄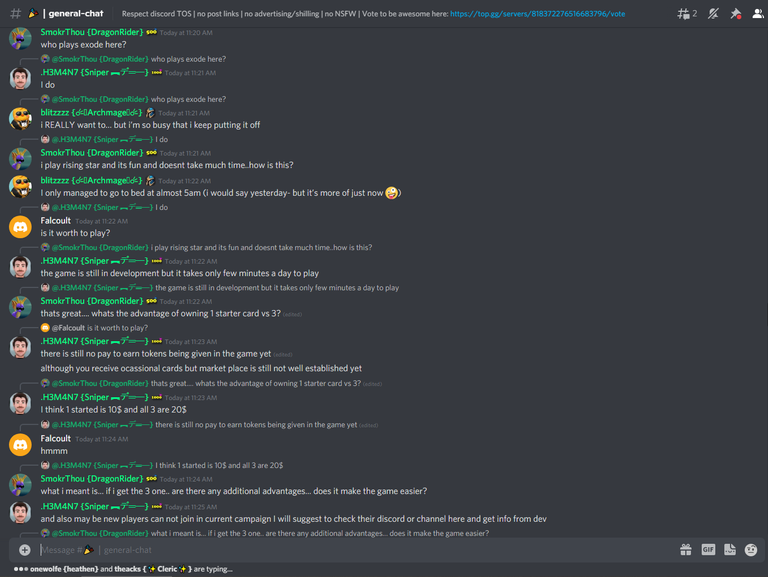 In comes @h3m4n7 and @theacks giving their input based on their own experiences so far.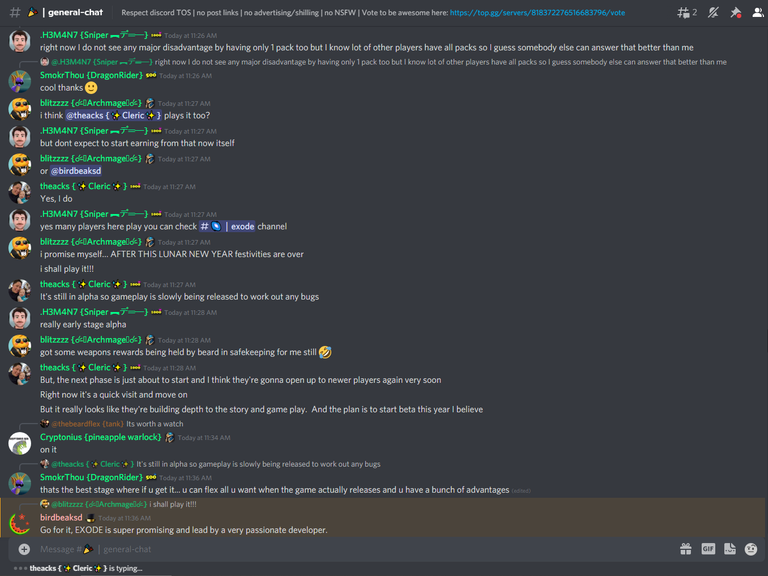 And out pops @birdbeaksd 😂. He's one of the foremost experts on EXODE, and probably the most regular poster on HIVE regarding all things EXODE, including giveaways too!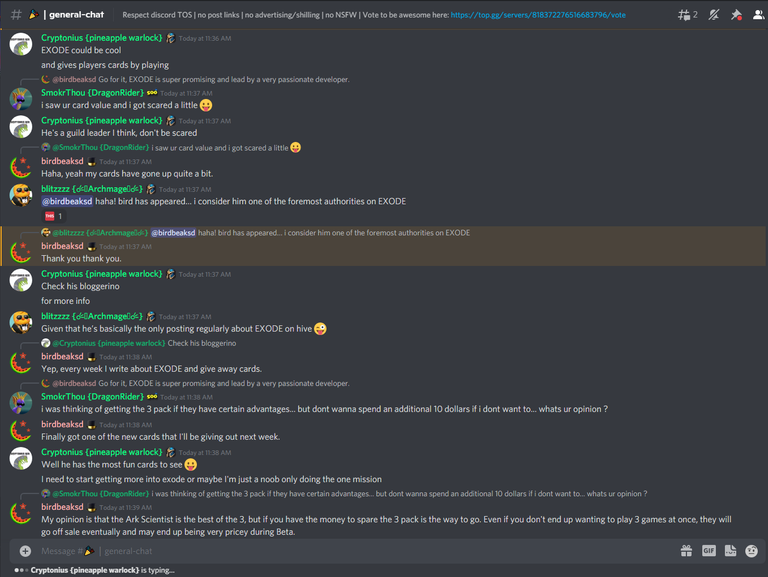 Now that we have a proper expert in the house, more questions start flowing in.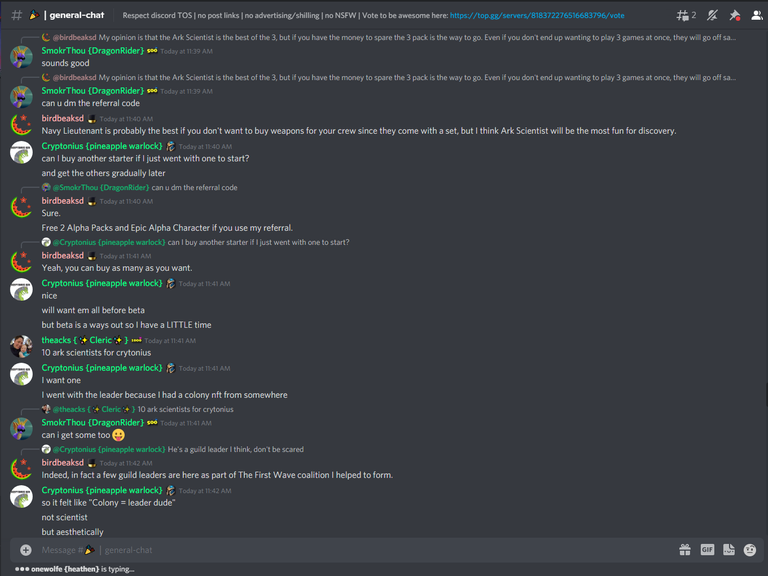 Animals with 700+ attributes? This is going to be a game with REALLY unique stuff.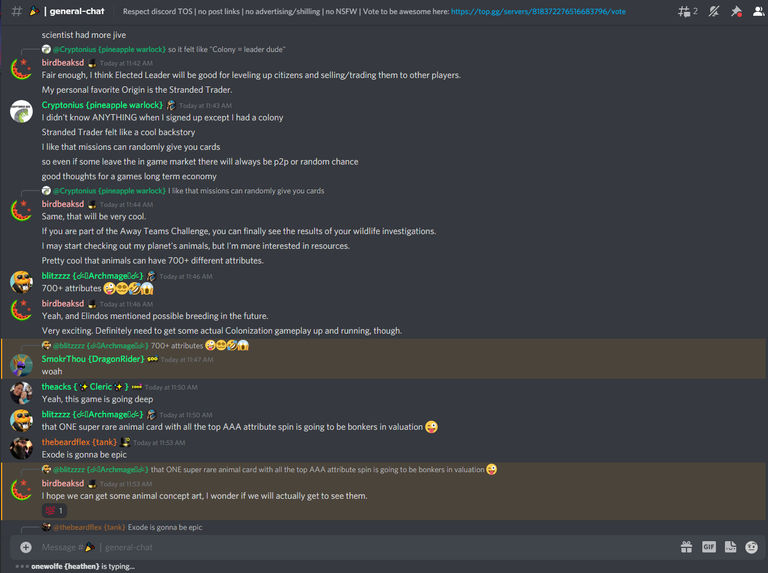 Not too late to get in on the Alpha! End of February or thereabouts. Imagine if you'd gotten into Splinterlands during it's Alpha phase. This is still a game in it's infancy with a good amount of buzz over it.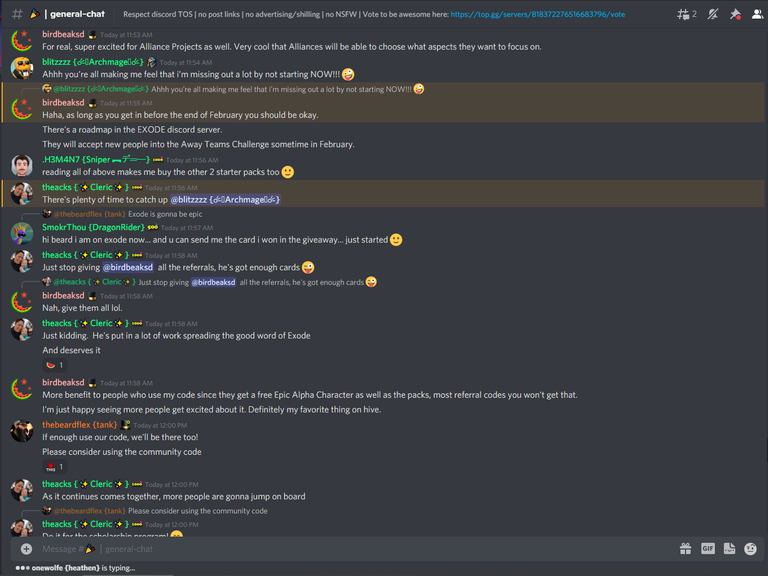 Haha. Some competition between PIZZA @thebeardflex and @birdbeaksd for the EXODE referral bonuses. Take your pick guys!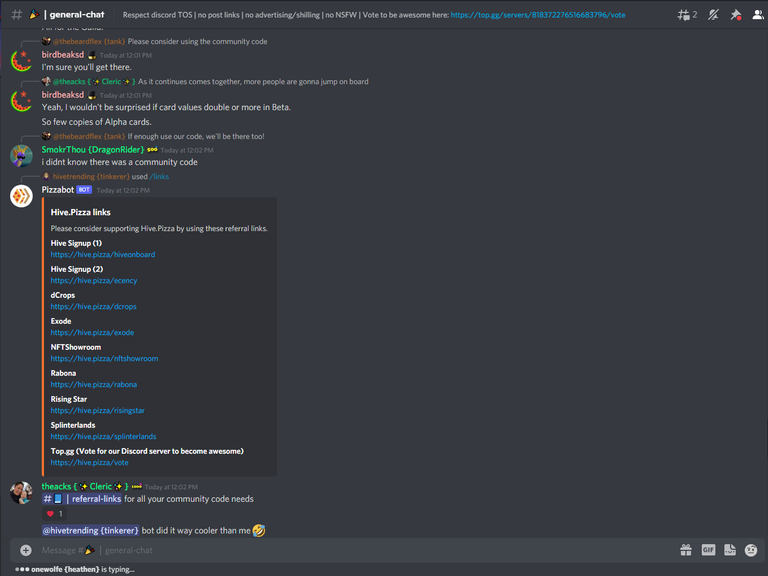 Thanks @birdbeaksd for answering so many queries! 😄 EXODE also offers credit card payments for signing up - just like Splinterlands. So you can easily get a starter kit even if you don't know anything about HIVE and crypto.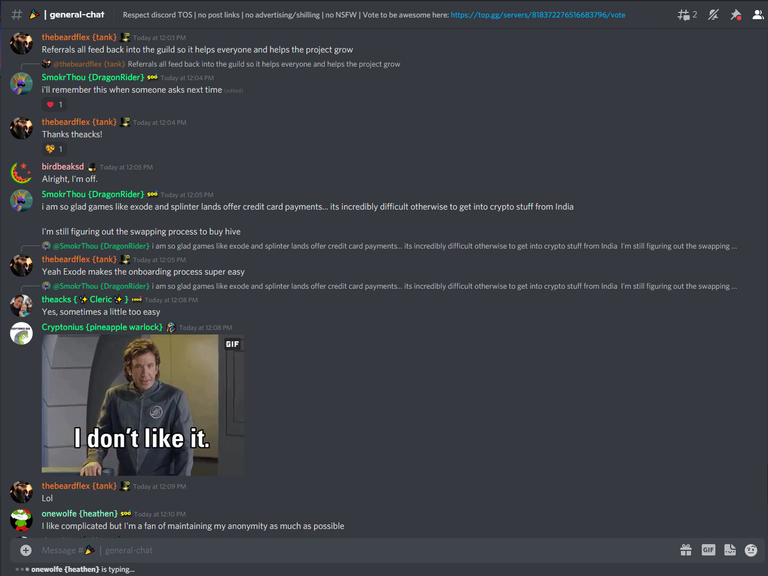 Unfortunately, no difference between purchasing the $10 starter pack and $20 starter pack. I personally still plan to get the $20 starter pack for the increased variety.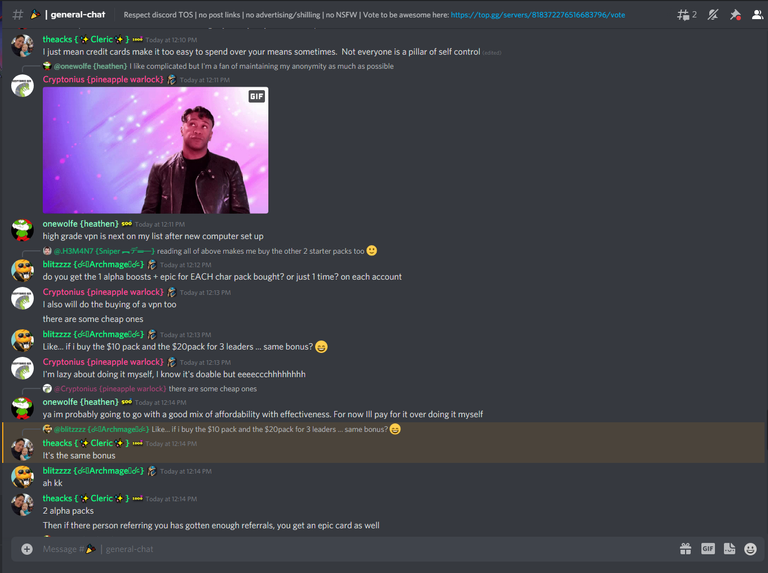 Well, that took a dark turn. Credit cards and KYC and State surveillance. 😅 How did it get there?!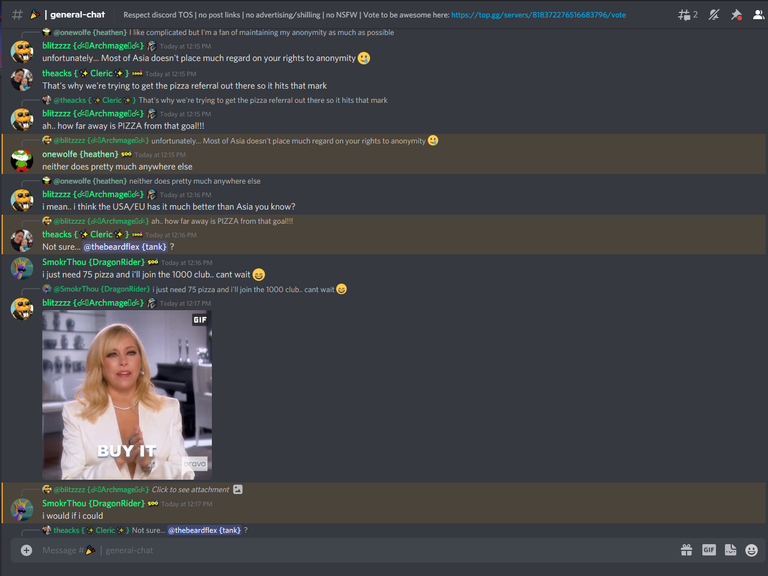 Whichever referral you use, whether it's PIZZA's or Birdbeak's, you'll still get some bonus packs and cards. So the most important thing is to actually USE A REFERRAL CODE WHEN YOU SIGN UP FOR EXODE!!!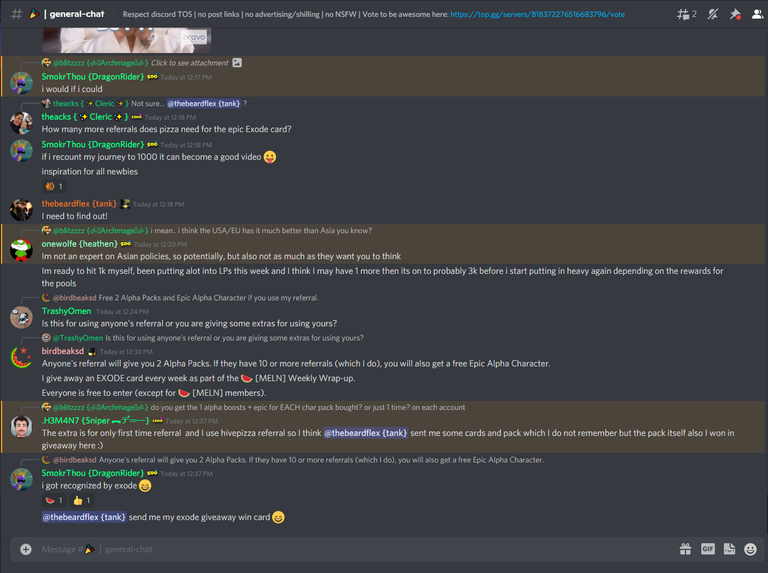 🔗🖇️💰REFERRAL LINKS for EXODE🔗🖇️💰

Well, I'll leave both PIZZA's link and @birdbeaksd 's link for anyone who chooses to sign up for EXODE in the interest of fairness 😄. Just remember to use at least one of them for 2 Free Alpha packs and a card. Just signing up on your own nets you no bonuses. So it's a win-win situation!
🍕🍕🍕PIZZA's EXODE Referral Link🍕🍕🍕
🐤🐤🐤Birdbeaksd's EXODE Referral Link 🐤🐤🐤

✨✨✨Upcoming Events✨✨✨

Over at PIZZA DISCORD, there are always loads of planned Events lined up (and even impromptu ones).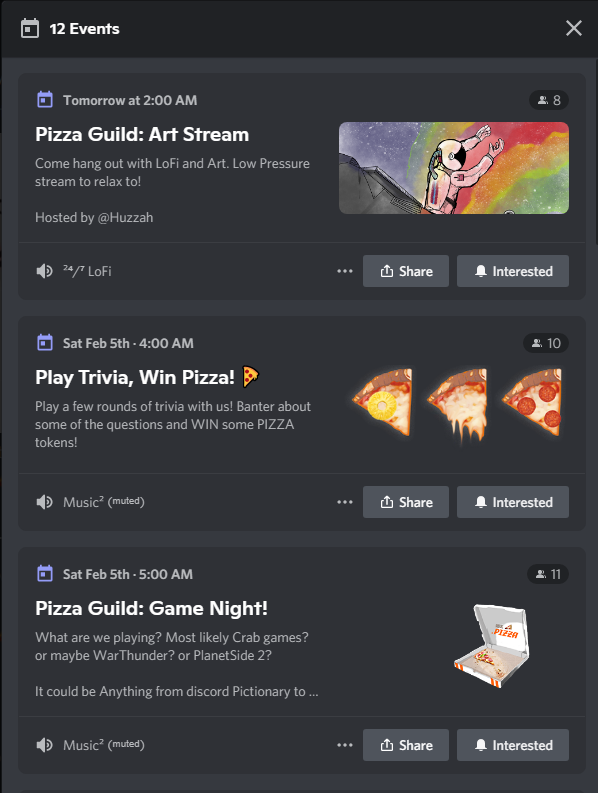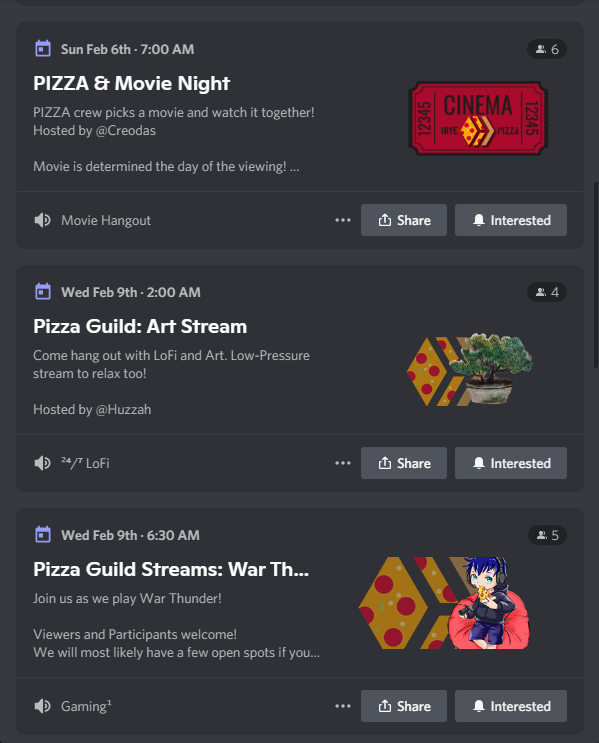 🎁🎁🎁Current Contests & Giveaways🎁🎁🎁

Alot of FREE prizes up for grabs at the moment too! Don't miss out! 🎁🎁🎁💰💰💰 What are you waiting for? It's all here in the PIZZA DISCORD.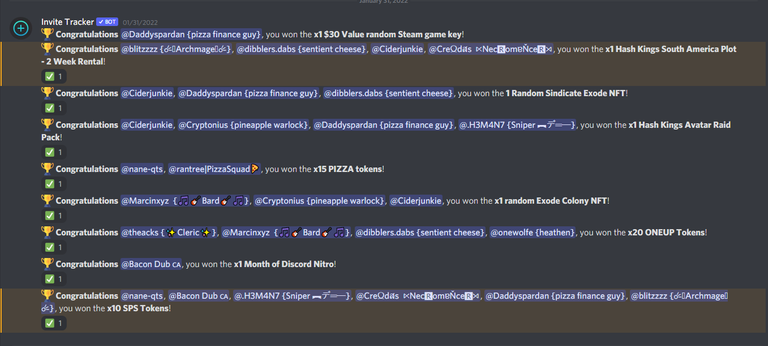 🏁🍕That Rounds It Up🍕🏁

PIZZA is an active gaming and creative arts crypto community on the HIVE blockchain. Popular games on HIVE like SPLINTERLANDS, RISING STAR, EXODE, HASHKINGS have their own PIZZA communities here.

Don't miss out more events that are always being organised. Join the PIZZA DISCORD. Even if you aren't interested in the 💰🍕🎁GIVEAWAYS & AIRDROPS💰🍕🎁, there is a vibrant and friendly community there awaiting you.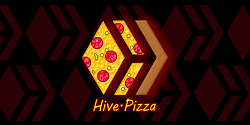 CLICK THIS LINK TO JOIN PIZZA DISCORD!!!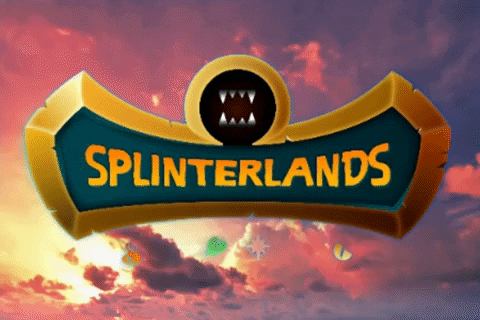 Here's to wishing everyone all the best for the upcoming week 🎉🍀.
To any new players who wish to explore the world of Splinterlands, do feel free to sign up with my REFERRAL LINK 😊.

---
---