WHAT HAVE THE YOUTHS TURNED OUR WORLD INTO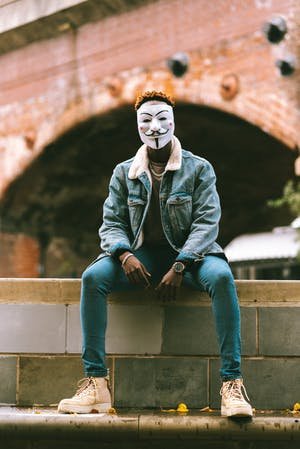 source
It is so painful to hear that the youths of this generation are the ones involved in most crimes, what does this mean, are we suppose to be getting better or worse. What happens if the youths who are said to be the leaders of tomorrow are involved in all sought of crimes and illegal activities, then what does the future holds for us.
Most youths have learnt how to only imitate the bad and never think of anything good. You see most of the male youths get involved with all kinds of drugs that can damage their health and the female youths taking prostitution as a full time job.
I know sometimes it is not the fault of this youth, as they are looking for means of survival. In my country Nigeria where the government has failed us, you must be sure that crime and corruption will continue to surge. There are many things that causes youth crimes which are
Unemployment
A youth who just graduated from college and he or she is not able to get a good job, what do you think will come to the mind of such person, you know the answer, he or she has no choice but to do what it takes to survive.
Bad exposure
When a teenager is exposed to bad environment filled with bad people, he or she might be infected by the bad life of people living in that environment. The environment really have a role to play in the life of a teenager, if a person is exposed to a bad environment he or she gets corrupted.
Bad companies
As they say bad company corrupts good manners. Show me your friend and I will tell you who you are, and this is usually true, the kind of friends we keep can affect our lives, if we associate with people that take drugs, we too will one day be a drug taker, if a girl associates with friends that are into prostitution she too will be the next prostitute.
If the government can help in providing employments for the youths then I see the rate of crime reducing.
Parents should watch their children and the environment they are exposed to. And other thing is that parents should stop comparing their children with others, this has led to many crime committed, parents should learn how motivate without comparing them with others.
We should watch the friends we keep and never succumb to peer pressure, which is one of the thing affecting the youths of today, they want to feel among.
There are so many ways to help reduce crime,but it is not going to be easy with the way this generation is going, only God can help us in this situation.
Gracias
---
---