DEALING WITH CONFLICT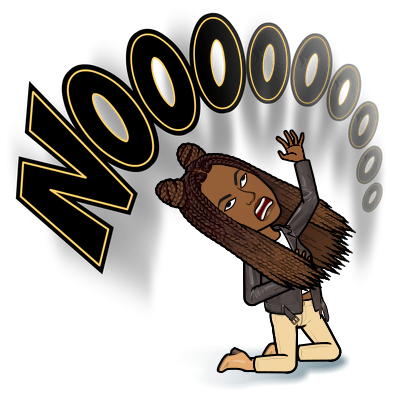 Conflict is inevitable in any relationship or friendship. There will be conflict because we all don't see things the same way. Even with family whom we've been with all our lives, there are times when we don't see eye to eye on the same issue.
It's not surprising that we all think our ways are superior in our own eyes. Be it our way of thinking or our way of doing things, we somehow assume it's the right way. Hence the reason we can't avoid conflict with others is because they see themselves in the same light.
Conflict doesn't necessarily have to be a bad thing. If the right means is used in dealing with it then there's room for growth and improvements. You begin to let yourself see things the way other people view it.
When it comes to conflict I often lean back, I'm a feisty person but chances are if you're not family or someone I care about I don't see the point in getting into any form of disagreement with you and if you're pushing to that level, I ignore.
When it comes to conflict I do not deal, I run. At least that is what I used to do, until I realised conflict is not a bad thing if you can find healthy ways to deal with it. There are some good things that come with conflict if you take the time to deal with it.
In learning to deal with conflict I had to come up with some ways to deal with it, some of which are:
TAKE YOU TIME
You don't have to say everything you're feeling at that time when everyone is heated. Take some time off, re-evaluate the whole situation. There's a probability you are missing something, so you have to sit with a cool head and think through everything and try and see where the problem is coming from. It's easier to deal with conflict when you can find the source.
EXPRESS YOURSELF
A friend of mine once told me what affected our relationship was the fact that I bottled up everything - he wasn't wrong. When there's a disagreement we should be able to communicate effectively how we feel without condescending or brushing off what the other party may be feeling. In conflict resolution you always have to take the other party into consideration.
BE WILLING TO GET THE OPINION OF A THIRD PARTY
There's a probability that after you re-evaluate the whole situation and express what you're feeling, both parties are still unable to find middle ground. This is where the need for a third party comes in, someone who can see things objectively and who is unbiased. You also have to be willing to accept the judgement of that person even if it doesn't correspond with what you think.
COMPROMISE
Be willing to make adjustments after everything has been tabled and talked about. When it comes to friendship or relationship there are things the other party may not like you doing, as long as it is something you can adjust, be willing to do so. It makes them know you care about the relationship and are willing to adjust it for them.
Conflict can be disastrous if not well handled but it can also be a means for growth if well handled, it all depends on your approach. So embrace conflict and handle it properly.
Thanks for stopping by ❤️
---
---