CROCHET MESH TOP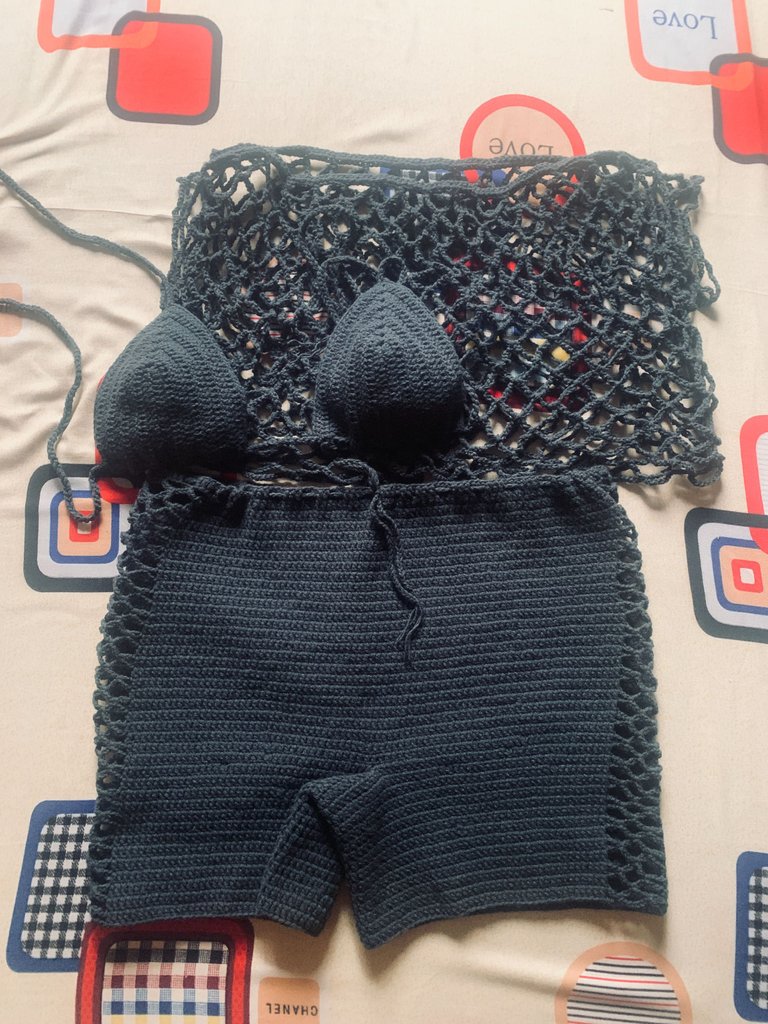 Warm greetings to my hive friends! I'm delighted to share another one of my crochet pieces. Today I'm sharing the process for this mesh top I did. Some time ago I shared the short I made in this post so here's the complete set.
Materials
Any medium weight yarn ( I used 100% acrylic yarn)
4.5mm crochet hook
To start I made a total of 80 chains which is equivalent to the measurements of the shoulder which was 17 inches. Whenever I am making a mesh design I always ensure the total number of chains I do is always divisible by a smaller number. In this case, I made sure it was divisible by 5.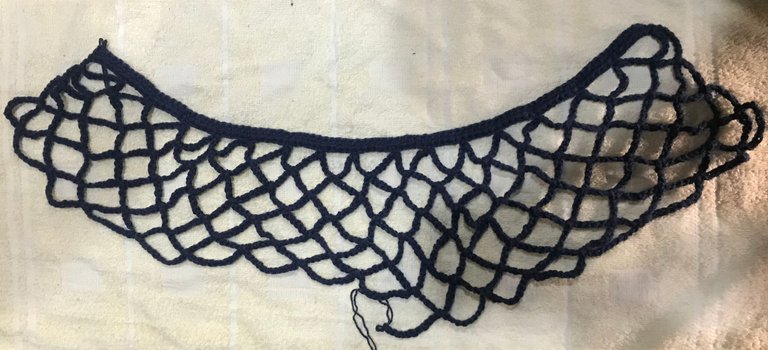 After making the chains, I went back on it with half-double crochet in every chain. To continue on the next row I made 11 chains skip 4 stitches, then insert a single crochet into the 5th stitch. Then continue the pattern till I go to the end of the row.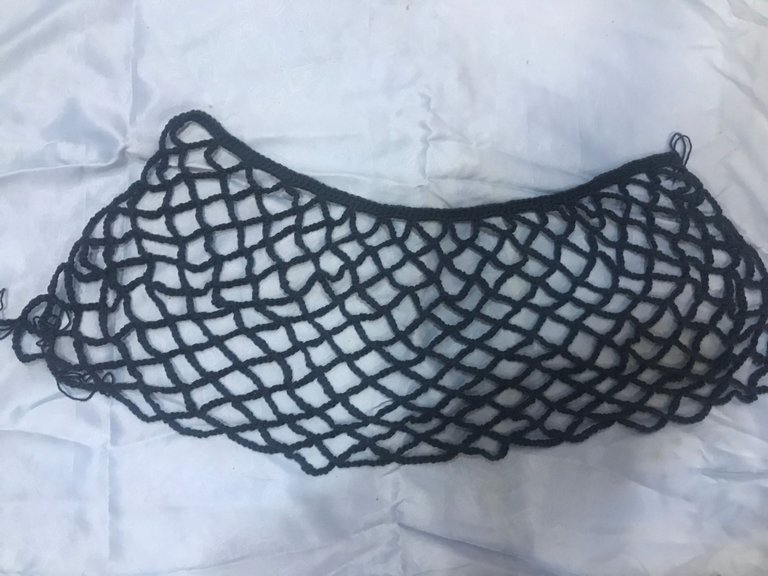 For row 3, I made 11 chains and inserted them in the middle of the previous chains from the previous row. I was turning the project after every row, so I just kept going back and forth in the same pattern till I had a total of 20 rows which was okay for the length I wanted.
I did this on two panels, the front and the back panel. The front is a little bigger than the back to make room for the neck region. When I was done with both panels. I joined the shoulder on both sides leaving enough room for the neck. Then I joined the body piece by first leaving an 8 inches space for the armhole, then connecting the remaining part.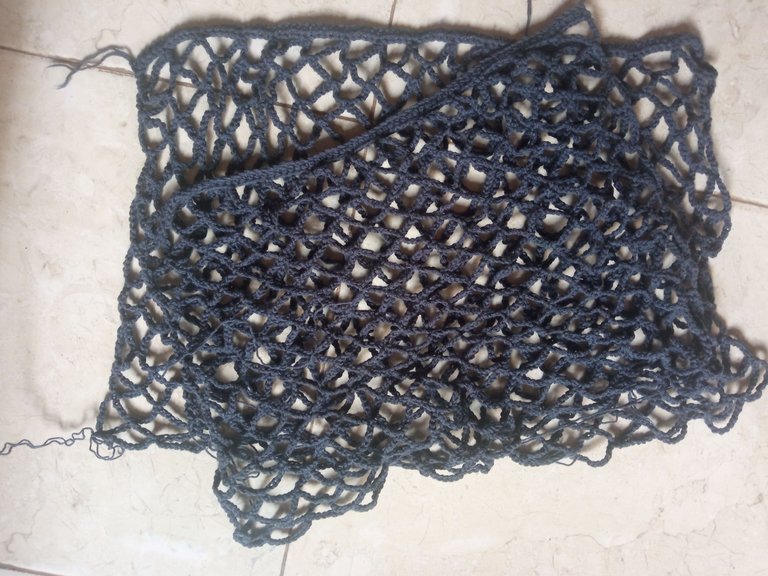 After joining, I rejoined my yarn around the armhole and made 4 rows for the arm, then I did the same thing on the other armhole, then I was done with my mesh top.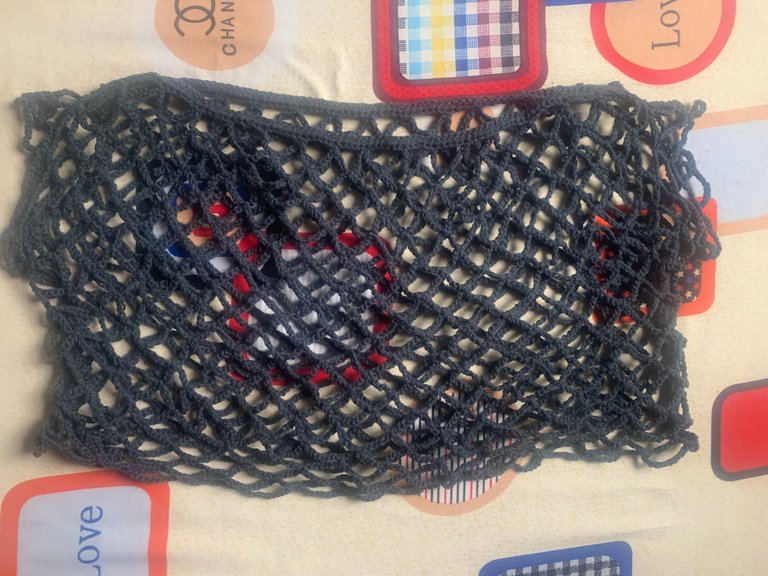 This top is quite easy and can be completed in 3-4 hours depending on speed. Since it's just a repetition of the same pattern. I enjoy making mesh tops because they take less of my time and always come out beautifully.
I hope you like the final look. Here's a picture of my client rocking the complete set!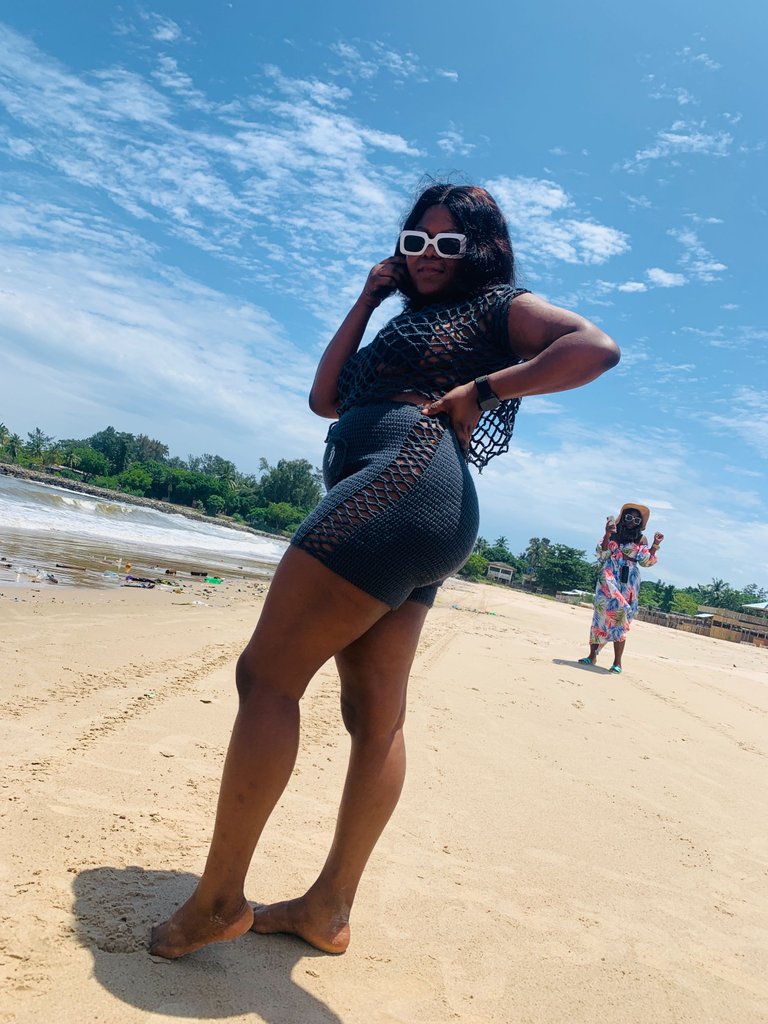 Thanks for stopping by❤️
---
---